Mobile Application Development
Providing Advance Experience through Mobile Transformation
We Help you Move Towards Mobile Maturity
Our consultation process involves the study of your target audience and market, technology and platform selection, minimum viable product (MVP) analysis, and marketing strategy. With continuous learning deeply rooted in our company culture, our team members keep themselves updated to provide expert consultation which helps us transform the mobile experience.
Market
Analysis

Technology
Selection

Platform
Selection

MVP
Analysis
Fitting the Bigger Picture
on a Smaller Screen - Our Services
We provide you with a flexible and comprehensive mobile app development solution to impart a seamless mobile experience to your customers.
Android Development
We enable you to express your ideas in a mobile-first world with our Android app development service. By following enterprise-level development practices, we build Android apps that are safe in a connected world without compromising speed.
iOS Development
From ideation to deployment, we provide end-to-end iOS mobile app development service to our clients. Our team excels at developing advanced capabilities to create engaging experiences and forward-thinking apps.
Our other Areas of
Expertise in Enterprise Mobility
Our Mobile App Development Process
Over the years, our process has gone through many changes. For superior end-user satisfaction, client feedback is an essential part of our process. While maintaining complete transparency using our project management tool, we work with a zeal to meet the bottom line at the same time.
Strategize
Requirement gathering
Competitive Analysis
Methodology- Agile/waterfall
Designing
Wireframing
User flows
UI / UX
Development
Functional development
Integrations
Unit testing
Testing
Functional testing
Device specific testing
Performance testing
Deploy
Configure web server
Submit your app to store
App store optimization
Crafting Better Experiences with
Technologies and Tools
We use different tools and technology to help our clients achieve lasting results. As a firm believer of pragmatism and lifelong learning, we continue to add more skills that can help our clients provide better experiences to the end-user.
Design
XML
HTML5
CSS 3
JavaScript
Development
Swift
Kotlin
Java
React Native
MySQL
Tools
Android Studio
XCode
SVN
Photoshop
Android App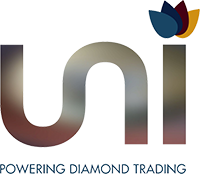 UNI-Diamonds
B2B Diamond Trading Platform
iOS App
Android App
YoYumm
Food Ordering Portal Software
iOS App
Android App
Bizixx
Project Management System
iOS App
Android App
Growcer
Online Grocery Store Software
iOS App
Android App
YoKart
Multivendor Ecommerce Marketplace
iOS App
Android App
YoDeals
Daily Deals System
iOS App
Why Choose Us For Mobile App Development?
As an end-to-end mobile app development agency, we give equal importance to different phase such as analyze, design, develop, and grow. Our team of experienced professionals is constantly learning to help you solve complex challenges in a mobile-first world and fulfill your mobility needs.
14+ Years Experience
100+ Team Members
1 Year Free Support
Cost Effective
Agile Development
Transparent Process
Design an Experience for your Customers Driven by Micro-Moments
Let's Discuss