Post Updated On: 27th April, 2021
As an eCommerce software development company, we get numerous queries from entrepreneurs and small businesses wanting to build an online marketplace. They usually need assistance in finding a profitable marketplace idea and figuring out feasible business and revenue models. Those with profitable ideas are unsure about the technology to use for developing the online marketplace. We help such enthusiasts by suggesting appropriate turnkey solutions.
Globally Acclaimed Marketplace Solutions of FATbit Technologies
The increasing demand for eCommerce solutions persuaded us to do our best in assisting small businesses and startups in launching their eCommerce MVP. For this reason, we went on a journey to research and develop technology to streamline eCommerce management for all types of businesses. Today, we own a wide range of marketplace and single vendor eCommerce solutions that have been featured in top business magazines like Inc., Business Insider and the Entrepreneur. 
Our solutions can help both large and small businesses in:
Building an eCommerce website

Developing an MVP for untouched eCommerce business ideas

Streamline the management of existing eCommerce businesses

Increase revenue streams
Catch a brief look at all our marketplace solutions and eCommerce products below:
1. Yo!Kart – Online Marketplace Solution
Amazon and Alibaba are two leading marketplaces in the eCommerce industry. They give a tough competition to all other stores, but their product versatility also makes them a lucrative business idea. Yo!Kart is an online marketplace solution with advanced features like individual vendor storefronts, multi-cart checkout, multi-user CMS and discount coupon management to handle multi-vendor operations. Its features have been rated as very useful by startups and its design has been split into four interfaces (admin, vendor, customer profile and front-end), which make the management easier. Moreover, Yo!Kart is compatible with various third-party integrations (TPIs) and supports several revenue streams, such as commission fees, subscription, PPC campaigns, marketplace advertisements, affiliate marketing, etc. We recommend Yo!Kart to both small and large size businesses.
The success and appreciation received by Yo!Kart prompted us to give back to the community. Tribe, a scalable and customizable eCommerce store software has been engineered by team Yo!Kart to address all major pain points faced by SMEs. Based on Laravel, an impressive list of features with pre-integrated advanced API to enable SMEs to launch an exciting e-store. Tribe is offered at ZERO cost with free installation and free 1 year of technical support in case of any bugs found with the software.
2. Yo!Coach – White-Label Tutoring Solution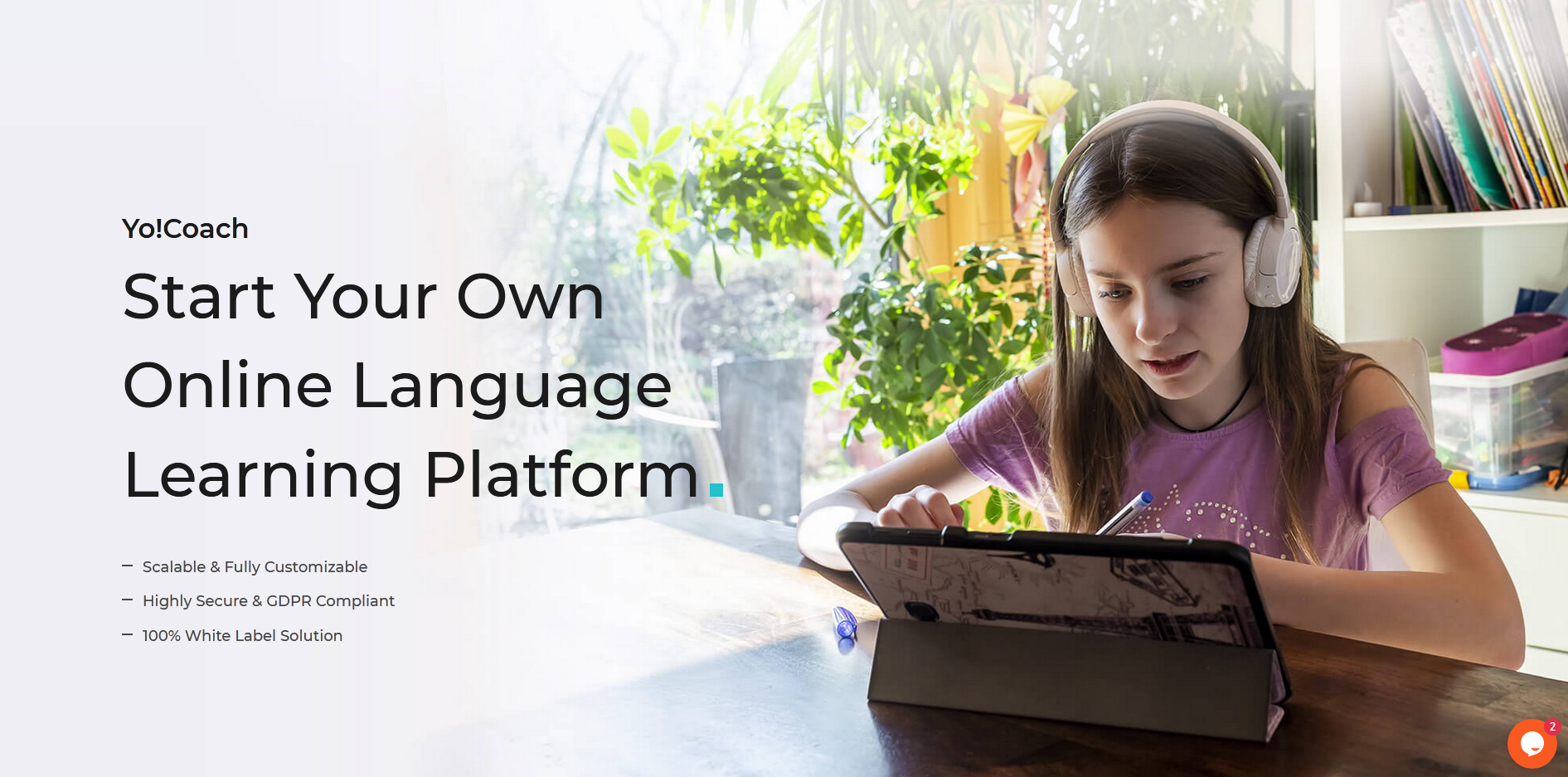 Yo!Coach is an online tutoring and consultation software designed to help entrepreneurs and business owners to build an online tutoring and consultation platform. Being a turnkey solution, it is ready to implement and launch an online tutoring business like Verbling and Cambly in no time. The software is fully customizable and highly scalable to meet the diverse and ever-increasing needs of the industry.
Yo!Coach comes with lifetime ownership without any recurring fees. A broad spectrum of features in this software empowers education service providers to run a successful tutoring business. Its powerful features include one-to-one/group sessions, time-zone synchronization, screen sharing/recording, code editor, real-time message translation, and many more.
Besides all this, Yo!Coach's customizable framework is also compatible and can cater to many other business niches around video conferencing such as language learning, business consultation, personality development, culinary coaching, legal consultation, art training, sports coaching, and many more.
3. Yo!Rent – Rental eCommerce Software
Yo!Rent is a rental eCommerce software that assists rental businesses to overcome the top challenges barricading their transition to online. For example, it has an advanced booking calendar to streamline rental booking and automate accurate invoicing. It also comes with a rental buffer period to assist businesses in preparing their inventory before it can go up for rent again. Moreover, on Yo!Rent, the available rental dates are displayed excluding the delivery period of the product by default. Like Yo!Kart, it also has four different interfaces and is multilingual and multi-currency. Yo!Rent also comes pre-integrated with 15 payment gateways and supports various other TPIs. 
4. Growcer – Hyperlocal Marketplace Solution
Growcer is a hyperlocal marketplace solution with a long list of features to support local delivery business ideas such as grocery, liquor, medicine and stationery delivery. It is fully optimized for mobile devices so that customers can order products on the go. The cart sharing features and delivery slots also help business owners in managing delivery and orders. The delivery staff gets a different mobile app for routing and uploading delivery statuses. The geo-location feature also enables businesses to manage their delivery areas effortlessly. For small businesses wanting to expand their services in their nearby region, Growcer is a very reliable solution. 
5. Yo!Yumm – Food Ordering & Delivery Software
Online food ordering businesses have gained immense popularity among consumers. They simplify food ordering and delivery, but there are a lot of processes that go on the backend. To emulate the same, entrepreneurs eyeing for this business need a feature-rich platform. Yo!Yumm is a food ordering solution that not only has relevant features to power a single vendor food delivery business, but it can also handle multiple vendors with the same efficiency. Like Growcer, Yo!Yumm also comes with a delivery staff app and features like geo-fencing. You can also use the solution to build an MVP for unique food delivery business ideas. 
6. Yo!Gigs – On-Demand Home Services Marketplace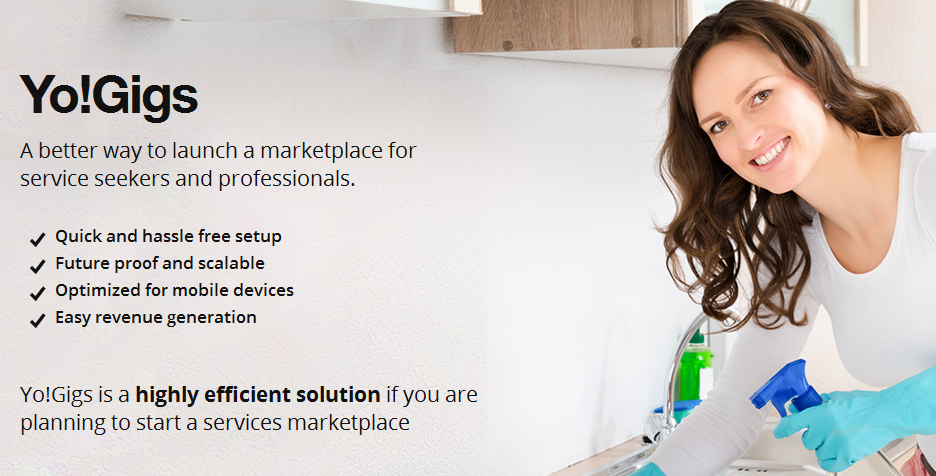 The on-demand economy is surging rapidly, providing a number of services like handymen, elderly care, pet care, musicians, house tutors, etc. To support all these services, business owners can use Yo!Gigs. It is a marketplace solution with all necessary features to launch an on-demand home services business. Yo!Gigs has a task, bidding and schedule management module to simplify the work of an online on-demand services business owner. It also comes with a live-chat module to help the customer and service provider communicate effortlessly.
7. Yo!Meals – Meal-Prep Software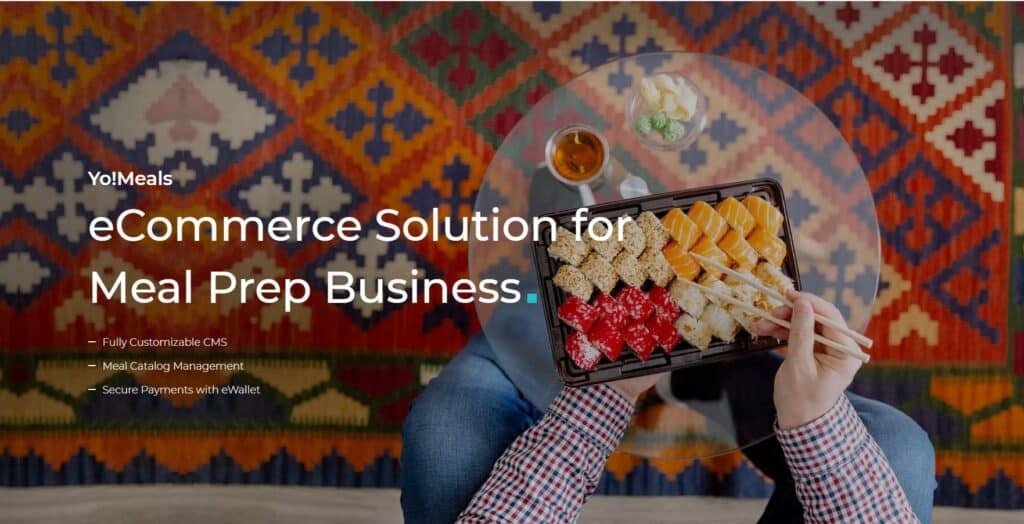 Meal-prep businesses became a huge hit when they were first introduced in the early 2010's. Businesses like HelloFresh and Blue Apron provided people the flexibility to devour delicious home-cooked meals without the hassle of shopping. Yo!Meals by FATbit is a meal prep software that can give the same flexibility to your customers. It not only comes with an admin panel and different vendor/customer dashboards but is also user-friendly and has super admin control. Some features of Yo!Meals that assist in streamlining a meal-prep business are meal catalog management, subscription management, multiple payment options and location-based search.
8. Yo!Deals – Daily Deals Marketplace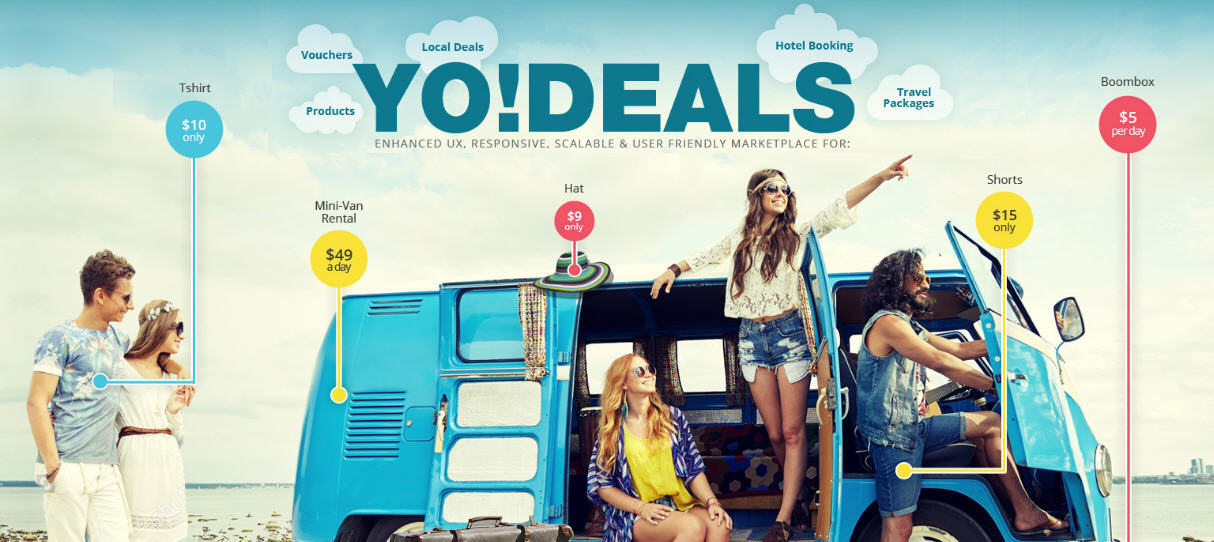 Entrepreneurs interested in launching a business like Groupon, Yo!Deals is a highly-reliable solution with a powerful content management system. On Yo!Deals, vendors can add and update deals easily and set the limit of available deals. With the help of its feature-loaded admin dashboard, the business owner can view purchased deals and user profiles easily. Like Yo!Yumm and Growcer, Yo!Deals also come with a geo-fencing feature. Along with local restaurant and salon deals, entrepreneurs can also sell travel packages with Yo!Deals and use it as an MVP to experiment with similar types of businesses. 
9. VivoCabs – Cab Booking Solution
Businesses like Uber and DoorDash revolutionized the cab booking industry by providing consumers the option to book a cab on-the-go. To start a similar business, VivoCabs is a mobile app solution that comes with a web admin panel to help the business owner monitor all rides and cabs. VivoCabs also has advanced features like car selection, fare estimator, SoS, real-time tracking, multiple payment options, profile management and routing. It has different mobile apps for rider and driver and both iOS and Android versions of the app are available. 
10. PaperWeight – Freelance Writers Marketplace Solution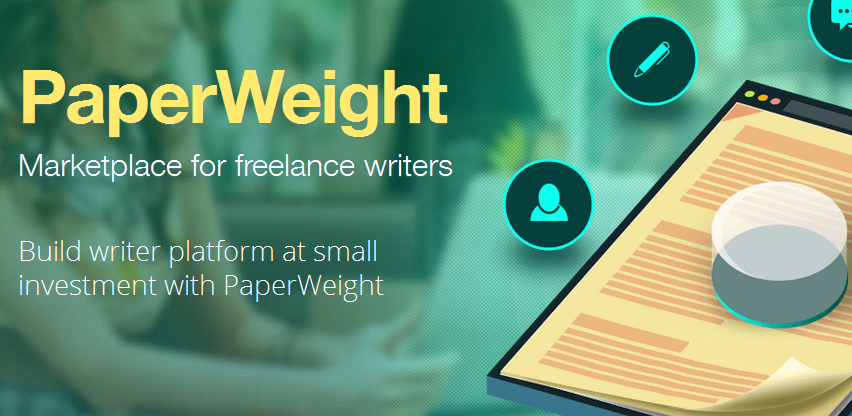 Businesses require reliable platforms to connect with freelancers. The latter need the same to find work and get paid. Paperweight is a freelancer marketplace system for writers where freelancers can sign up, find work, and co-ordinate with prospects till they receive their paycheck. With features like writer comparison, Paperweight makes it easier for customers to select the most suitable writers for their task and easily place an order. Writers also get the option to get paid via their preferred methods like debit card, credit card and eWallets. 
11. Stitch – Online Custom Tailoring Solution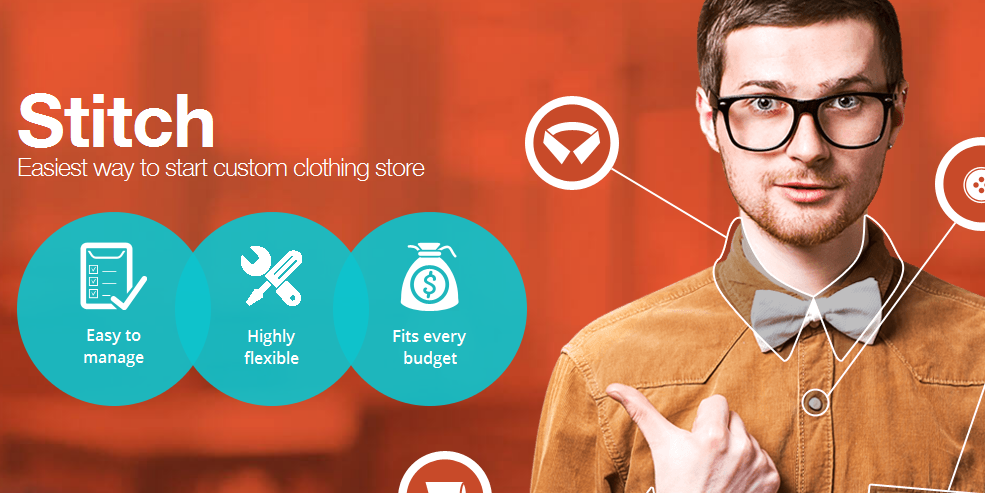 Similar to PaperWeight, Stitch is an eCommerce solution to connect customers with fashion designers for custom tailoring orders. It can be used to develop a fast and responsive custom clothing website with backend features like catalogue management, tax management, order management, social media integration, SEO optimization, blogging and multi-user CMS. On Stitch, business owners can also add popular tools and APIs such as ShipStation, MailChimp and PayPal to simplify business management.
12. FunAway – Travel Activity Marketplace Software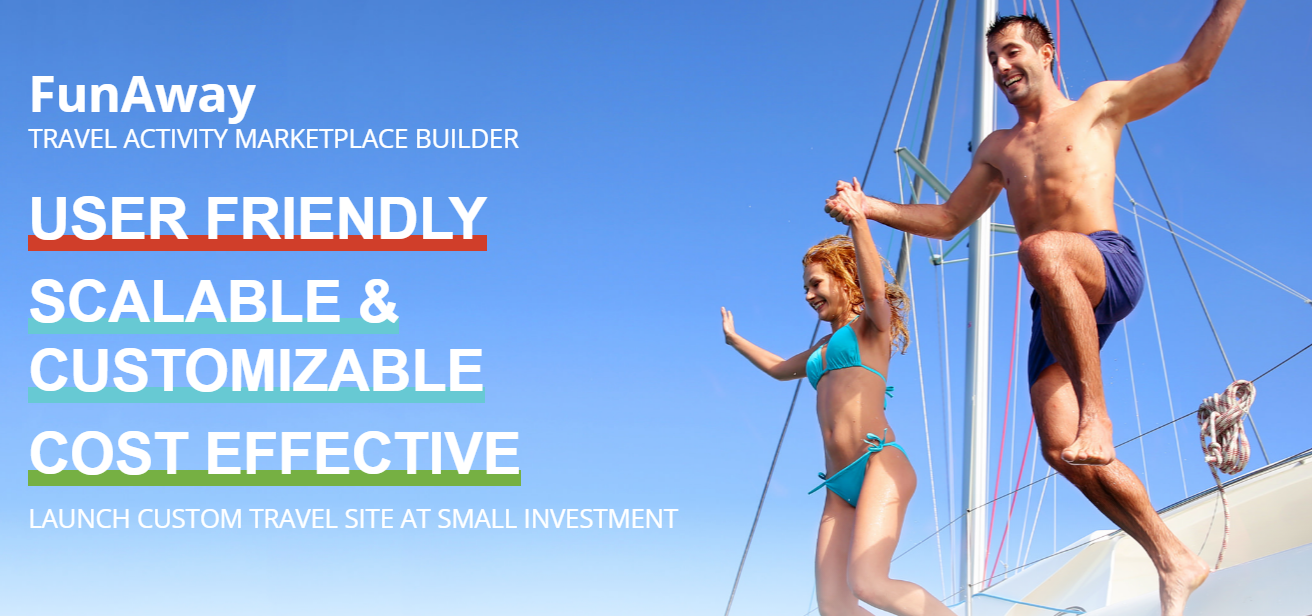 With the adventure industry using the internet to conduct their business operations, the number of users looking for travel and holiday packages online has increased. This has resulted in increased popularity for websites like Expedia and Booking.com. FunAway is a solution that can help you start a similar marketplace business for booking travel tickets, discovering hotels and being a part of local fun activities. The solution is mobile optimized and user-friendly so that the users don't have any problems in sorting trips and packages. Easy payment options are also integrated on FunAway. 
13. VivoGigs – Performance Gigs Marketplace Solution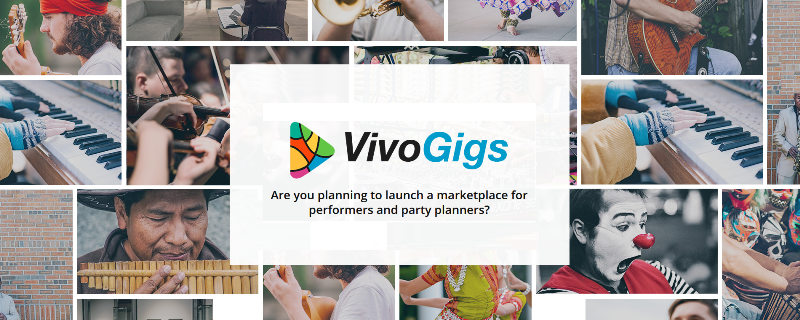 Finding artists and performers for parties and events is not so easy today. To help internet users in doing so, several entrepreneurs have already launched an artisans marketplace. With the help of VivoGigs, you can launch your artisans' marketplace and manage all operations from a single dashboard. VivoGigs comes with plenty of search filters and powerful search options to assist customers in finding the right professional for the job. It also comes with an email notification system to remind performers of accepted jobs. 
14. Yo!Care – Care Services Marketplace Software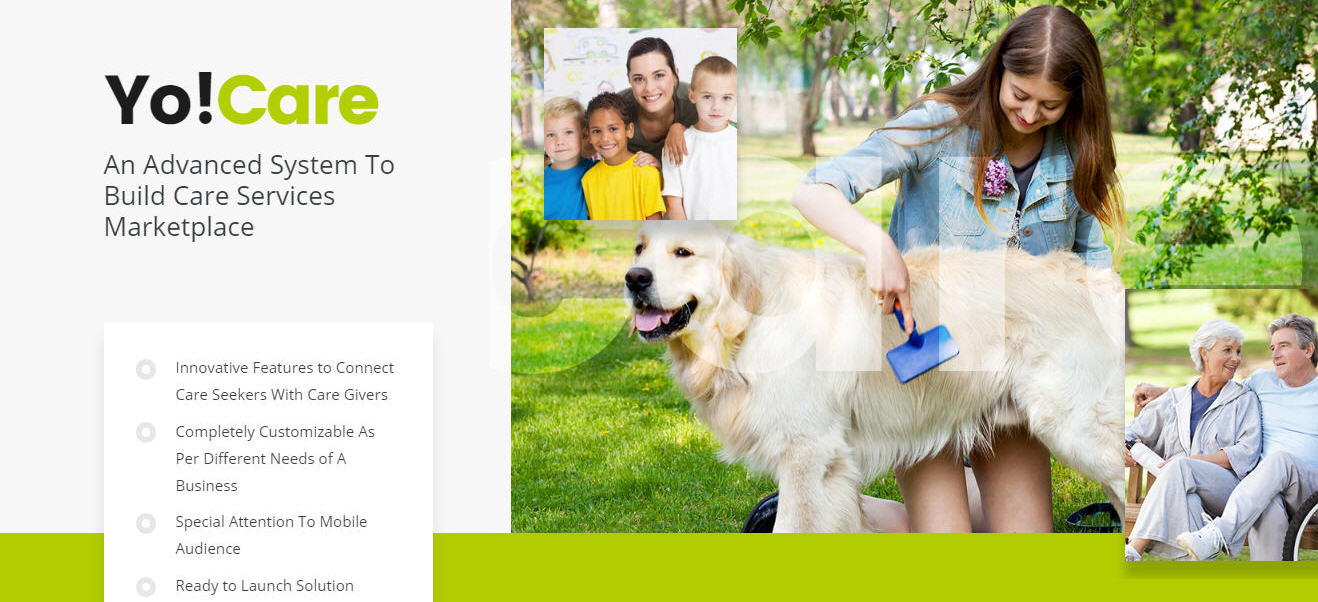 Online marketplaces for caregivers are assisting consumers in finding reliable care takers for elderlies, patients and pets. Moreover, as finding such jobs is difficult for medically and professionally trained personnels, they are highly likely to sell their services over the internet. With the help of Yo!Care, you can help caregivers find suitable jobs and capitalize on the opportunity by earning commissions. Yo!Care comes with a hassle-free bidding management module to simplify business operations on the marketplace and it also has a communication system via which caregivers and service seekers can easily converse with each other. 
15. Yo!Drive – Online Car Portal Software
The car dealership business is a very lucrative business from several points of view. Including the high profit margin and a very preferable customer segment, car dealership businesses can increase their revenue by reaching out to more people and conducting streamlined business operations. Yo!Drive is one such software solution with help of which, you can launch a feasible car dealership platform where users can sign up and sell and buy old and new cars. Its top features include smart car comparisons, dedicated store pages, advanced search and quick messaging. 
16. Yo!Pro – Solution to Launch Professional Search Marketplace
Finding professionals like plumbers, accountants and even lawyers for long-term and short-term projects is difficult. Due to this reason, the need for a professionals marketplace has increased significantly in the past few years. Websites developed by Yo!Pro assists consumers in finding reliable professionals for their work while helping the marketplace owner earn via various revenue streams like service commissions, PPC campaigns and paid marketplace advertisements. Yo!Pro also supports third-party extensions and comes with a multi-user CMS. 
17. Yo!Classified – Classifieds Website Solution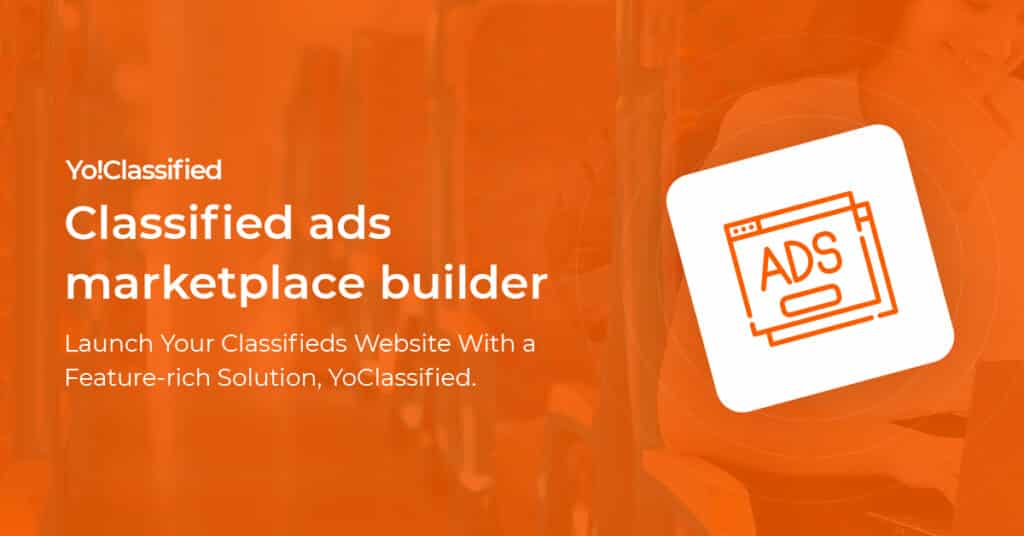 Finding professionals like plumbers, accountants and even lawyers for long-term and short-term projects is difficult. Due to this reason, the need for a professionals marketplace has increased significantly in the past few years. Websites developed by Yo!Classified assists consumers in finding reliable professionals for their work while helping the marketplace owner earn via various revenue streams like service commissions, PPC campaigns and paid marketplace advertisements. Yo!Classified also supports third-party extensions and comes with a multi-user CMS. 
Learn More about Yo!Classified
18. Yo!Funding – Funding Marketplace Software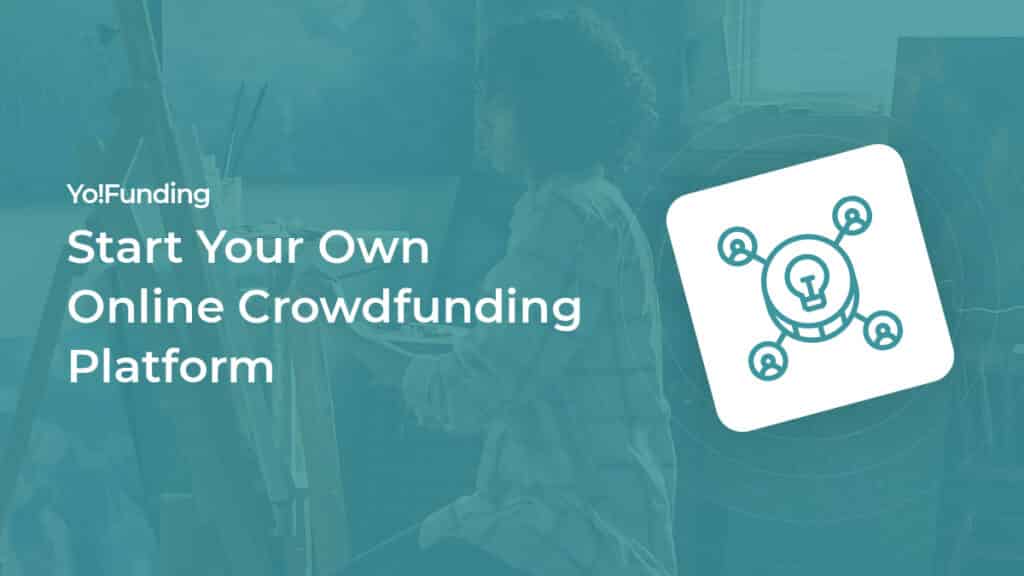 Crowdsourcing has become a popular option for funding today. People opt for crowdsourcing for medical emergencies, educational funding, clearing mortgages and various other reasons. Thus, starting an online crowdfunding platform can help you earn money in several ways, such as via platform fees, payment processing fees and paid advertisements. Yo!Funding, a product from FATbit makes it easy for anyone to launch their own crowdfunding marketplace. It comes with a highly functional admin dashboard to help you manage crowdfunding operations in the most effective and seamless way.
19. Campus – ERP Software for Universities & Colleges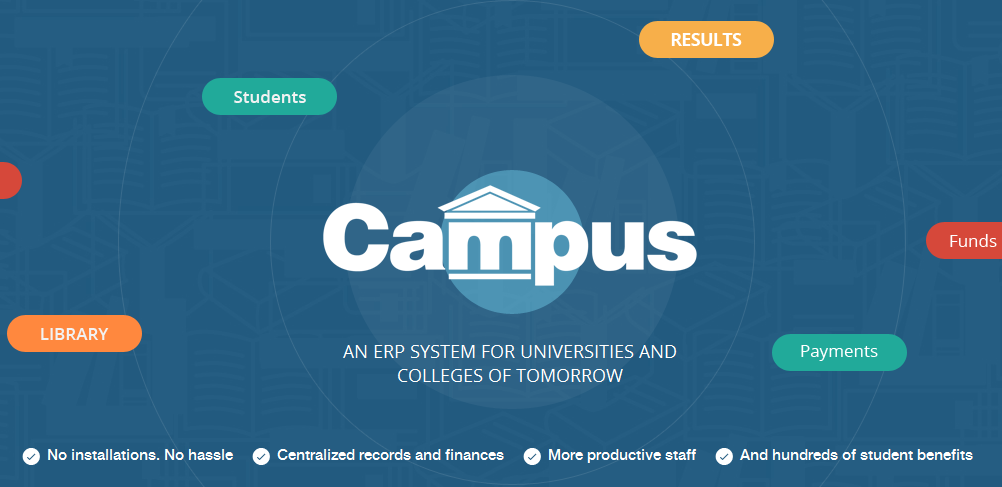 With digitization, campuses and universities all over the globe have shifted online. This simplifies daily processes for both institute managers and students. Campus by FATbit is an ERP solution for educational institutes, which can help the institute's staff resolve various challenges that arrive in campus management on a daily basis. Some features of Campus that assist in ameliorating the entire management are finance management, exam management, result management, hostel accommodation and funding management.
All aforementioned products of FATbit are fully customizable, white-label and come with one year of free technical support. Meaning, to match any additional requirements, you can contact our sales team and discuss the scope of customization. You can also view the demos of these products on their specific web pages, or fill in our contact form to schedule a free personalized demo presented by our expert.
Have an Idea waiting to be developed into Real Business?
Discus Now to Launch It Soon