Updated on 22 February, 2021
Entrepreneurs who don't want to bother with warehousing, shipping, and returns go for a service driven online venture rather than a product based one. But even amongst service based businesses, options are endless. There are some powerful service based eCommerce options available in the market. In fact, it is often said that launching a service based online startup can be as tricky as choosing a girl to ask for high school prom:
You can choose any business (you can ask any girl).
Out of these, any business model might work (any girl might say yes).
Finding the business model that will work is the real concern (choosing a girl that says yes is the difficult part)
That said, choosing service based venture is not rocket science either. There are many that have proven success rate and visible demand. The trick, of course, is to pick the one that guarantees maximum returns. We have prepared a list of all the lucrative and growth-oriented service based businesses that have come to the forefront in past one year and are expected to grow bigger in terms of revenue and user base.
Learn more about these business models to find the one best suited to your startup vision:
Transportation
If we have to choose one sector besides lifestyle & apparel which has gained huge traction in recent years, then, it is surely the transportation sector. As the cost of owning a vehicle is increasing day-by-day, and traffic vows are adding fire to the situation, consumers have started to incline towards cab rental services. It all started with online cab booking aggregators but over the years, several niche business models have emerged within this industry. Let's have a look at some of the popular transportation related ventures:
Online cab booking: The new crop of taxi booking service startups like OLA and Uber has redefined the public transport services. A vital thing to note is that they only provide online booking platforms. These are essentially aggregators with an asset-light business model where they do not own the cars but focus on the technology and backend to link drivers with customers. In the current market launching an online cab booking startup is highly profitable with immense growth opportunities.
In addition to it, cab aggregators are also experimenting with ride sharing options where people going to the same place share a cab and split the expenses.
Another alternative business model includes,
Self-drive car booking service: which provides the best of both worlds by removing the hassle of maintaining the car and providing the sense of privacy while driving.
Some of the best self-drive car booking services;
Enterprise Car Rental 

Founded:1957

Headquarters: 

Missouri

Hertz 
Founded:1918
Headquarters:

Estero, 

Florida

Avis
Founded:1946
Headquarters:

Parsippany, 

New Jersey

Thrifty 
Founded:1958
Headquarters:

Oklahoma City, 

Oklahoma

Dollar 
Founded:1965
Headquarters:

Oklahoma City, 

Oklahoma
On-Demand Professional Services
One of the biggest benefits of technology has been the access to data (and ease of information search). This has given rise to on-demand professional services running on peer-to-peer marketplace model. With a click of a button, the consumer can now connect with and hire the vast range of professionals. This has resulted in various business models catering to a niche segment.
Service Professionals: The business model of UrbanClap and Homejoy has seen huge attention from entrepreneurs. Suppose you are sitting at home and need professional services like a yoga instructor, repairman or a carpenter. Your best answer is an on demand service professionals marketplace which can connect you with service professionals with a click of a button. The popularity of such platforms is evident from the fact that many platforms have received millions in funding. Another business model revolving around day-to-day household services marketplace, which allows users to outsource small task/jobs to others in the neighborhood. In return, taskers get to earn money by doing these small jobs. The platform takes a commission on every task completed. Micro Jobs marketplaces have also grown in popularity in the recent past, therefore, a platform for millions of Gigs is set to be a sure shot winner. A clear example is a p2p freelancing marketplace like Fiverr, which has received $51 million in funding.
Pet Care: There are times when you have to go out on a holiday but are unable to take your pet with you. This has resulted in a huge market for pet sitters who can take care of the pets while the owners are out of town. Rover is one such peer-to-peer marketplaces for pet owners and sitters where dog owners can find pet sitters. It has received more than $50 million in funding.
Babysitter: Just like pet sitter, another service professional based business model which has huge potential is a marketplace for babysitters. SitterCity is a neat example of such a marketplace where regular people get to earn part time money while parents find trustworthy babysitters. It has received $48 million in funding. Learn more about essential features for building a local babysitter search platform.
Artists and Performers: Event planners and organizers are quite often seen at their wit's end when it comes to finding a performer or an artist for an event. At the same time, artists are also seen struggling to find gigs on regular basis.
This is where the online gigs marketplace comes into the picture. The rising demand of bringing event organizers and performers together has led to the rise of companies such as Event Peppers, GigMasters and GigStart.
Hospitality
Technology has made it easy for consumers to plan and book their travel itineraries. Gone are those days when users had to visit a travel agent and go through huge amount to hassle to book a vacation. Now all they have to do is visit online platforms related to hospitality sector and book everything, from travel tickets to hotel rooms.
Home Renting: Why book a hotel room when you can get a local home stay. This concept has taken the hotel industry by storm. A p2p home renting marketplace like Airbnb will surely be a hit for travelers searching local spaces to rent. Airbnb has received a mammoth $2.3 billion in funding and valued at $25 billion.
Hotel Booking: One of the biggest e-commerce markets these days is related to online hotel booking sector. There are several hotel aggregators, which allow consumers to find relevant hotel rooms as per their requirement. Platforms like Hotels.com and Expedia, in particular, generates revenue of more than $1 billion each year. In addition to that, we have a crop of premium budget hotel chains, which cater to non-branded hotels. Overall eCommerce software solutions for online hotel booking have been in huge demand and showing prominent growth.

Due to many hotel aggregators, sometimes it becomes difficult to find the best deal. This is where comparison websites like Trivago come into action. It is a hotel price comparison website and works on the affiliate marketing business model. Nowadays such websites are generating huge buzz around their business model as consumers prefer to visit them rather than a dozen hotel booking website. As far as funding is concerned, it has received more than $1.1 million.
Do You Have A Business Plan That Needs Acumen Of Technology Experts?Connect With FATbit
Travel
Booking a hotel at a popular tourist destination has become easy due to above-mentioned business models but deciding on the destination is a challenge in itself. Traveling to a destination without much knowledge about the place or initial research will surely make you miss many local attractions. To answer such queries, a new breed of online websites has emerged.
Activities Planning: Choosing a tourist destination is one thing, but finding what to do there is something entirely different. Activity-based websites like Peek, Vayable and Zozi target this segment by making it easier for people to locate fun activities and events of their chosen travel destination. They charge a commission on every booking and generate substantial revenue. All of them have received substantial funding to the tune of $6.9 million, $2.1 million and $44 million respectively. Online adventure activities planning marketplace is a new and unique business model with vast opportunities.
Crowdsourced Reviews: People love to read reviews before finalizing a travel destination, and some ventures dedicatedly cater to this need. These platforms are based on a business model where consumers and travelers share their travel experiences on hotels, restaurants site attractions and even interact on travel forums. The popularity of websites like TripAdvisor is evident from the fact that it generated massive revenue i.e. more than a billion dollar last year.
Food Delivery
It is the age of on-demand economy, where consumers want the convenience of getting things done at a tap of a button. This brought the new age startups into existence, which catered to home delivery ranging from fast food to groceries. Some analysts are of the view that this sector would become one of the more lucrative business models in the coming years.
Online Grocery Store: Finding time to buy groceries has become difficult with busier lifestyles. Therefore, an online grocery store which makes it easy for consumers to get the groceries delivered to their doorstep is a boon.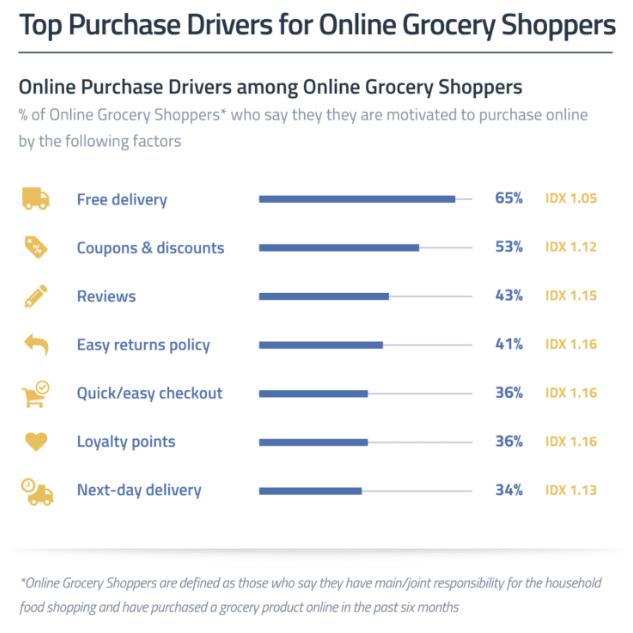 Source: GlobalWebIndex
This is why marketplaces like Instacart, Localbanya, and Delivery.com have become such a huge hit among the masses. All the consumers have to do is place an order of the groceries and schedule and time of delivery. Such marketplaces have shown immense growth potential with bigwigs like Amazon also showing interest in this area.
Food ordering & delivery: In this age of consumer first, no restaurant and or fast food chain can manage without offering free home delivery. However, most do not have an online platform or the resources to streamline the delivery process. This brings in the latest business model, which revolves around online food ordering & delivery.
By partnering with local food outlets, you can offer a platform where consumers can connect with these places and place orders. The best example of such a business model is FoodPanda that has received more than $218 million in funding.
Education
When we are talking about emerging business models, one area, which has recently seen impressive movement, is the education sector. In the recent years, there have been several startups, which have mushroomed in this sector with different business model. From online courses to tutoring, this sector is set to see vertical growth.
Online Courses: Technology has made information sharing easy and powered education focused ventures. A platform like edx.org comes to the forefront in this category. It allows students to get quality education through technology by enabling universities across the globe to make their courses available online. This not only removes the location barrier but also enhances collaboration. Launching an online education portal is highly fruitful and makes a formidable business idea.
Websites list that provides online education courses

Coursera
Udemy
Udacity
Simplilearn
Iversity
Tutoring: Although edX like site provides a platform for students to enroll in professional courses, the need of professional tutors is still there. Many a times, students find it hard to learn from academic courses and require specific skills to thrive professionally. This is where a platform like SkillShare comes in.
This platform is based on peer-to-peer business model where students connect with professionals and get insider knowledge. Having received more than $10.8 million in funding, SkillShare has become one of the pioneers in online learning marketplace business connecting students with professional tutors.
Healthcare
It has been said a number of times that one of the biggest beneficiaries of technology has been healthcare sector. Due to the growth potential in this industry, many innovative business models have emerged creating a niche for themselves. From doctor search to online pharmacies, the healthcare sector has seen double-digit growth year after year.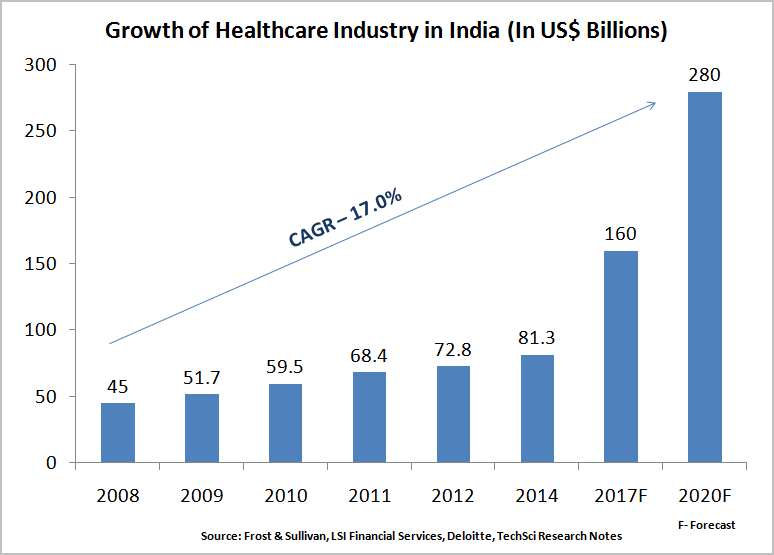 Doctor search and appointments: One of the most prominent business models in healthcare sector revolves around bridging the gap between the patients and doctors. Websites like Practo help you find nearby doctors in time of emergency. In addition to providing listing of doctors, patients can also book an appointment via the platform, streamlining the process further. Practo has received $124 million in funding till date highlighting how online doctor appointment and scheduling website is in huge demand. Another popular peer-to-peer business model in healthcare sector revolves around connecting users with caregivers for senior citizens. It is already a billion dollar industry, but a platform which makes it easy to find and hire caregivers surely takes the cake.
Other peer-to-peer business models
In addition to above sector-specific business models, there are numerous service-based business models which have huge growth potential. Let us take a closer look at them to understand their market dynamics.
Renting: Nowadays, consumers have started to take cognizance of the shared economy. Rather than owning items, it is highly economical to rent from others. This brings in an era of peer-to-peer marketplaces, which allows users to rent or lend items including cars, boats, pets, bikes, and even dresses.
These peer-to-peer online renting websites are in huge demand, and more importantly, you can have flexibility with it, by either offering specific items to rent or a complete renting solution covering different areas. Like for renting bikes, we have Spinlister; for surfboards, we have Quiver and for renting day-to-day items, you have RentTycoons.
Delivery & Logistics: When you are moving home or want to transport something as simple as a table or a car, one of the issues faced is finding a transport provider. This is a huge market, and the marketplace like Uship and AnyVan where people can list items to be delivered, and get bids from different transport providers have become a hit among the masses. Uship has already managed to garner funding of $44.7 million.
Of course, there are many other business models that have generated big profits for entrepreneurs. Whatever business you choose, don't forget to undertake in-depth research, development cost, market competition, and other technical factors into account.
To make things easier for you, FATbit has already handled the challenging part by providing detailed business and feature analysis of 100+ business models. In the end, remember to take due diligence of what is important to you before embarking on a business model.
Consult industry experts to discuss the design and development cost of any eCommerce Business
Get in touch