With winter festival like Christmas, Hanukkah, Easter, and new year right around the corner. This is the time people think of having fun, going on holidays and completely relax from the stress all year round from studies, work or business. While most people see the latter part of the year as a time to relax and bond with their loved ones, others see it as an opportunity to create something which would bring them profits all year around. The entrepreneurs who possess the zeal to create something different, the holiday season is one of the best time to think of an interesting business idea.

Globally during this time, customers are most active to spend money which makes it the perfect time to launch something innovative. One of the simplest ways to think of the business idea is to think what people like to do during their vacations. People love to buy gifts, need to decorate the house, go on vacation so your business should be centric to the customers.

So, if you are thinking of a lucrative business to start this year, but are not able to think of the best and innovative idea. The below mentioned list of businesses will not just yield you profits all year round but will also engage the customers during the holiday season.
1. Handcrafted items sale
Many people prefer to give personalized handcrafted gifts to their loved ones. Not everyone has enough time or talent to craft personalized gift items. Launch an ecommerce store where sellers can list all the products in accordance to the requirements of the customer. It can just not be specific to winter festivals but also other handcrafted gifts people would like to give their loved ones all-round the year.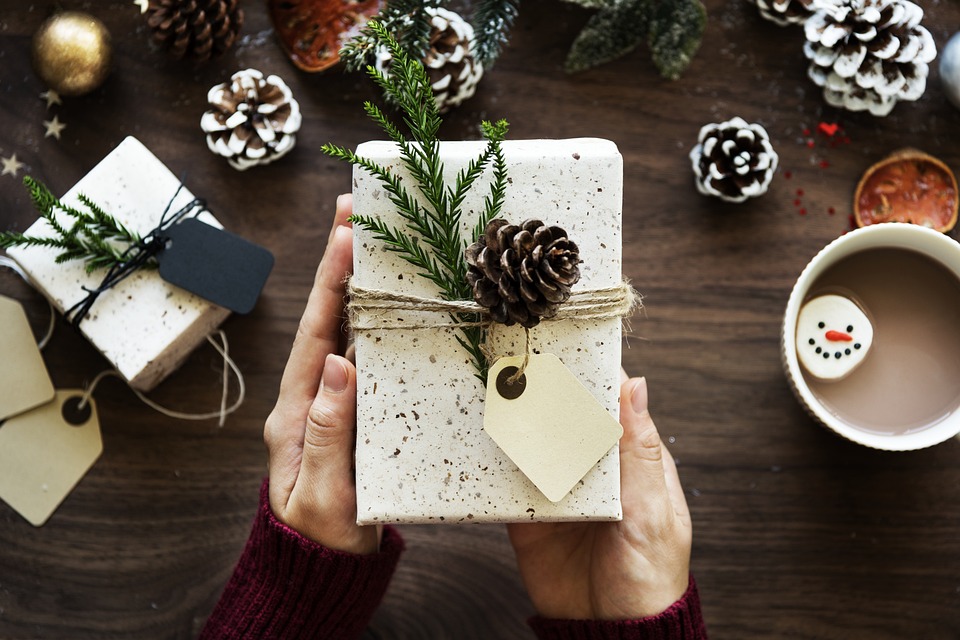 2. Decoration service
During the holiday season, everyone wants their house to look bright and beautifully decorated with lights. However, in the current age, people do not have much time to decorate their own house for festivals. Additionally, business such as brick and mortar stores also do not have the expertise to decorate their store for a perfect holiday season.

Create a website which provides decoration services to individual or businesses. The customers can easily connect with your website throughout the year especially during the latter part of the year or for private parties.

An example of people who would need help in decorating their places during the holiday season.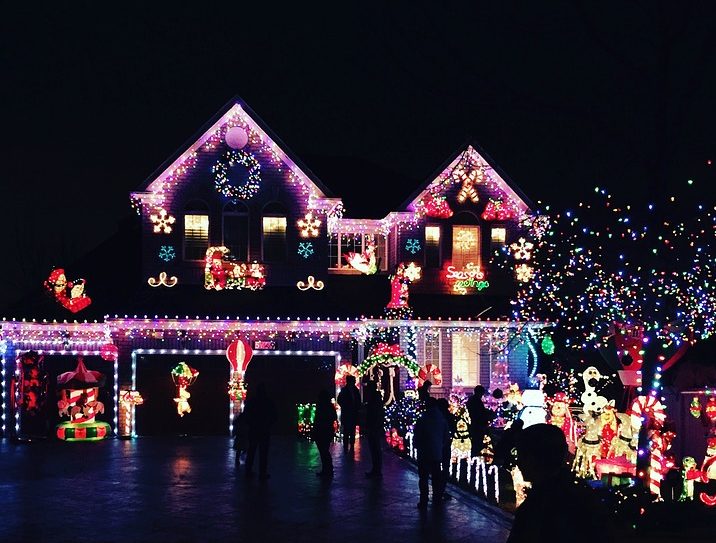 3.  Costumes rental website
During holiday season for the entertainment of family member, people like to dress up in a different costume. On Christmas, dress up like Santa to give away sweets and gifts to children; on Halloween to dress up spooky to gather treats from neighbors. There is a high demand for costume rental, especially during the holiday season. Build a rental marketplace from where customers can easily rent costumes to dress up for their favorite holiday.
4. Party entertainer
The holiday season is the time to enjoy with Family, throw parties and have a gala time. These parties include a large number of kids that have to be kept entertained during the entire party. Entertain the kids during these parties by having entertainers who are the magician, jugglers, etc.

If you know a few people who have these talents, launch a party entertainer website which becomes a bridge between party organizers and entertainers. A marketplace for performers and party planners which is aesthetically designed and user-friendly will be highly successful.
5. Vacation rental house website
During the later part of the year, people prefer to travel to places to either enjoy their vacation or to move away from their busy hectic city life. People who own a vacation home or a house in a beautiful location can charge a certain fee and rent out their apartment for a few days.

Connecting with travelers will be a difficult task for house owners, so creating an online renting marketplace will be a profitable business. Choose the platform that allows you easy management of your orders.
6. Travel planning websites
Winter is the time when people want to get out from their busy schedule and enjoy a vacation someplace nice. Not everyone is good at planning a travel for their entire family. From booking flights to a reservation in a hotel to having activities planned is an arduous task for most people.

Launch a travel booking website for those people who find it difficult to manage their travel bookings on their own. Choose a platform where you have the leisure to add as many categories of activities as you wish.

7. Gourmet Bakery
During festivals in the latter part of the year, people get a fond affection to warm cookies, cakes and other bakery items. They not only relish it, they also prefer gifting these sugar treats to their loved ones. Not everyone has the time, patience and perfect recipe to cook such delicacies.

People prefer to get these things baked from a bakery and enjoy it for themselves and also gift them to their loved ones. People would absolutely love if they are delivered to their doorstep, without stepping a foot outside in the chilling cold. Launch a website which provides cooked bakery items at people's doorstep.
8. E-commerce website for stuffed toys and winter apparel
According to a research by salecycle, the holiday season i.e. November and December the sale of e-commerce website reach its peak point. People prefer to shop for basic necessities, gift, etc. online as they do not want to be stuck in the holiday traffic.

So launching a multivendor e-commerce store for stuffed toys and winter apparel will be a highly profitable business. The best part is that you do not have to maintain the inventory while earning commission from sales. Make sure the turnkey solution you choose to launch your e-commerce website should have extensive order and admin management section.
Launch a customer-focused ecommerce Marketplace
9. Online food ordering
People during holiday season prefer to sit at home rather than going out and getting stuck in the traffic. When the family is united during the holiday season people would want to spend maximum time rather than shop for grocery or get food.

Launch a food ordering website that provides bulk orders or special food items during holidays. People would easily order food in a few clicks when they spend time with their loved ones. The food delivery website should have different features to provide the food according to the comfort of the customers.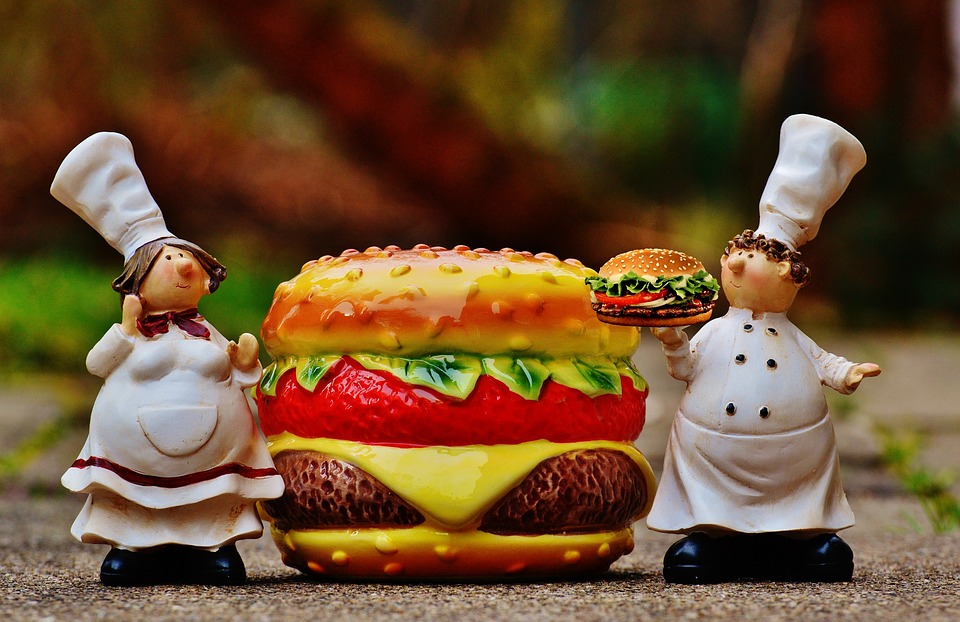 10. Service marketplace
People nowadays do not have the time to even do their day to day chores like cleaning, grocery shopping, etc. For which they need serviceman to help. Make sure your website has all kinds of service available which a usual customer would require.
11. Ski and car rental
People especially Millennials all across the world prefer to rent cars and ski during the holiday season for activities.  Provide these people with a website to easily rent the car and skis online. Keep in mind easy navigation and loading time of the website to ensure maximum profits.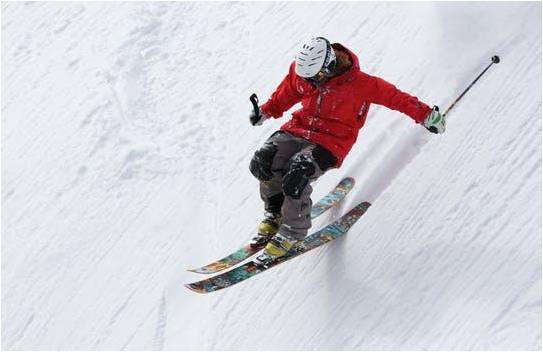 12. Event booking websites
During holidays, many restaurants and other places organize events to engage the customers. Create a website where a list of all events happening are listed. Choose a platform which has intuitive user experience and easy navigation.
13. Deal management websites
Deals and coupons of restaurants, salon and amusement parks are really hard to find on the internet. Launch a website which lists all the deals and coupons of restaurants, etc. Make sure the platform on which you are launching the website should have easy navigation and social media sharing options.
14. Custom clothing website
While buying clothes, people prefer apparel according to their style and size. Very few e-commerce websites allow users to customize their clothing according to their preference. Launch a unique e-commerce website which allows customers to choose fabric or design and get it customized according to their needs.
Launch a custom clothing cum ecommerce store
15. Food catering websites
People during the holiday season invite other people to their place for a get-together or a party. Such a gathering requires catering service for the number of people present there. Launch a website where people can book different caterers according to their need and number of people. Just by a few clicks, people can arrange the food for a large get-together. This business will be profitable not just during the holiday season but all year round.
16. Renting essentials during the holiday season
There are a few items which are needed for a short period of time. Especially during the holiday season, there are products which people do not wish to buy but just use for a limited period of time. Some of these products are Christmas tree, Roller skating, furniture, musical instrument, etc. Create a P2P marketplace where product owners can list their product and those in need can rent it.
17. Unique/customized gifts website
Festivals are a time everyone waits all year long as they receive presents from their loved ones. Everyone wants to give something unique to their loved ones but do not find the time to create it.
Launching a unique/customized gifts website will yield a lot of benefits as it will target the pain points of the customers during the holiday season. This will not just be a hit during the holiday season but all year long as people always like to find something unique to gift their loved ones.
18. Running errands for senior citizen
Senior citizens find it extremely difficult to run day-to-day chores like cleaning, grocery shopping, etc. The holidays can be more difficult as there are a lot of energetic shoppers at the brick and mortar stores. Create a website where baby boomer population can register for a serviceman. The serviceman can visit the customers according to their needs. The platform that you plan to build the website on should have a very easy to use UI for the senior citizens.
19. Snow ploughing websites
During the holiday season in winters people find it extremely difficult to go outside as there is a layer of snow. People during this time often need help in ploughing snow. Launch a website where people can hire snow ploughing serviceman online by just a few clicks.
20. Holiday Musical show
There are different things people prefer to do during their vacation time, some like to enjoy to travel while others like to enjoy a musical event. Making the booking beforehand to avoid any last minute problems is common among such people. Launch a Website where people can book musicians for a private event; make sure there are enough categories on your website to check the preference of the customer.
21. Activity booking website/ sleigh rides
Sleigh riding, skiing are some of the few activities people prefer to do during their vacation time. As it is the high season for these activities, people prefer to make a booking beforehand to avoid any last minute disappointment. It is better for the customer if they can book these activities online by a few clicks? Looking at the needs of the customers, launch a travel activity booking website which can book activities across different locations in a few clicks
22. Party planners website
During the latter part of the year, people prefer to have a great time and enjoy the vacations. Though everybody wants to enjoy a party not everyone wants to put efforts to plan a party. Start an online party planning website where according to the preferences of the customers a perfect party can be planned. Make sure the platform you are planning to launch a party planning website on supports high traffic as during the holiday season many people would want to book a party planning service.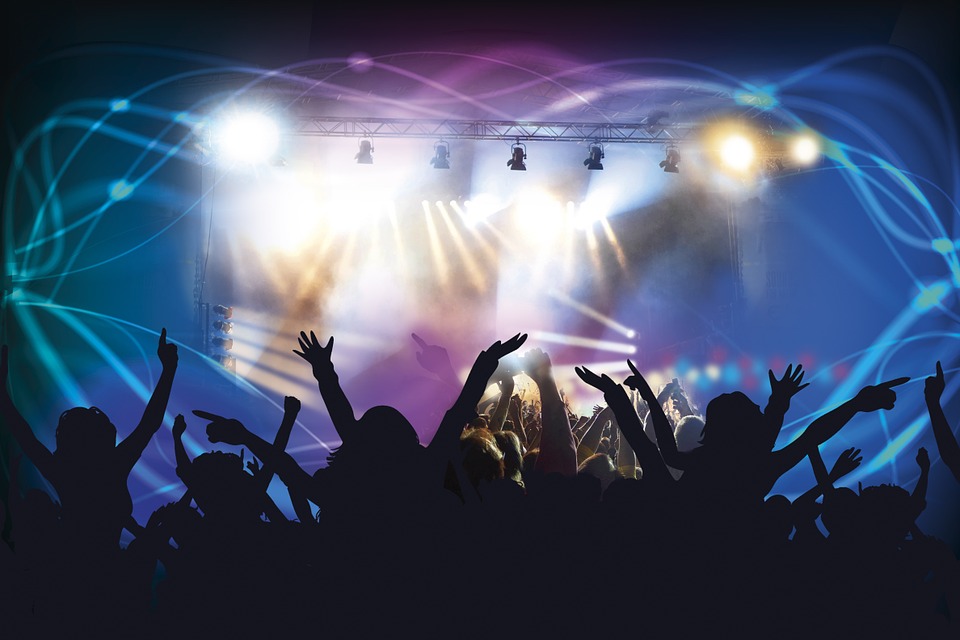 23. Automobile purchase website
Online businesses have enticed people to rely on the online world to buy and sell everything. People during the holiday season prefer to buy an automobile. Build a P2P website where users can sell and buy automobile according to their preferences. Launch a P2P website on a platform which has an easy user interface for people to list and buy their automobile quickly.
24. Crowdfunded website for Christmas events
Community dinners or events are usually done when every member of the community contributes an amount for the event. Launch a crowd-funded platform where people can donate money to a specific cause. Not just during holidays but all through the year the website can organize events with crowdfunded money.
25. Grocery delivery website
As people are becoming busier in their daily routine and finding less and less time to do their daily chores. Looking at the need of the hour, launch an online Grocery Delivery website that delivers day to day items at the doorsteps of the customers. The platform using which you are launching your grocery delivery website should have an extensive feature to schedule order as per the customer's requirement.
Choose Growcer for your online grocery supermarket
Conclusion
If you have a perfect business idea according to the market you are catering to, then your business will be successful. Check the target audience and the targeted market only then you can decide the business idea. The above-mentioned business should be built keeping in mind the end customer then it will yield you maximum traffic and profits.
Images Source Pixabay