Festivals like Christmas, Hanukkah, Easter, and new year make people think of having fun, going on holidays, and completely relax from daily stress. While most people see the latter part of the year as a time to relax and bond with their loved ones, others see it as an opportunity to create something which would bring them profits all year round.
Unfortunately, the onset of COVID-19, the global pandemic this year has pretty much changed the feel of every festive occasion. The ones falling in winters will be no different. While some businesses might fluster, others will witness soaring profit due to the nature of their service. For example, online retail businesses can expect to do much better than offline ones and winter essentials such as HVAC (Heating, ventilation, and air conditioning) repair services will face a lower impact of COVID. 
Considering all those factors that can influence your profit this winter, we have prepared a long list of businesses for both aspirants and experienced entrepreneurs. You can check our list below:
Table Of Contents:
eCommerce Marketplace
Rental Businesses
Party and Event
Travelling
Food Business
Grocery
EdTech

On-Demand Services
Deals Website
Conclusion
eCommerce Marketplace 
1. Handcrafted Items Sale
Many people prefer to give personalized handcrafted gifts to their loved ones but not everyone has enough time or talent to craft personalized gift items. As such launching an eCommerce store where handicraft artists can list products is a great idea. It doesn't have to be specific to winter festivals only but can include a variety of handcrafted gifts people like to give their loved ones all year round.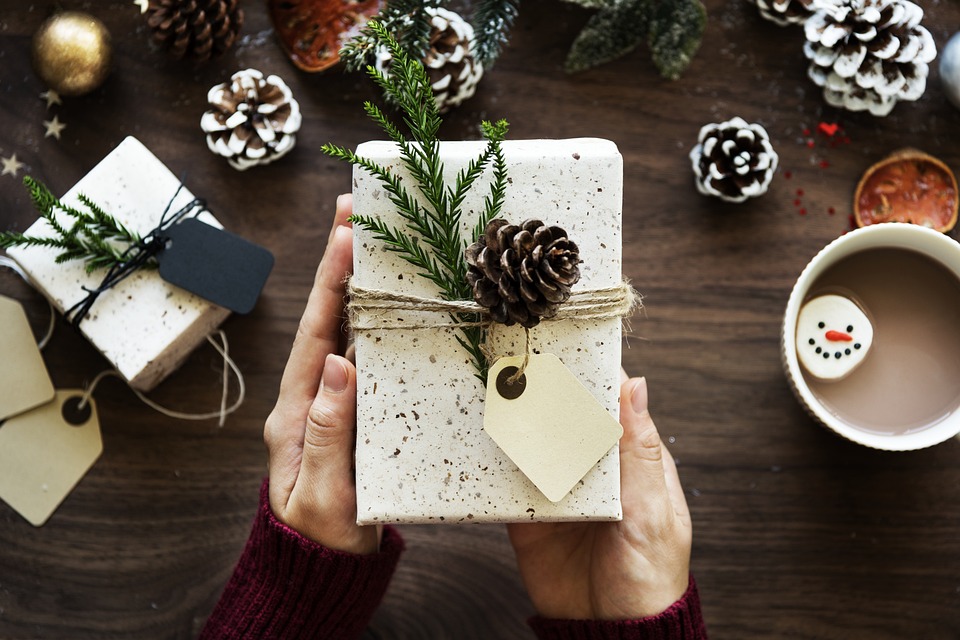 2. Decoration Service
During the holiday season, everyone wants their house to look bright and beautifully decorated with lights. However, in the current age, people do not have much time to decorate their own house for festivals. Additionally, businesses such as brick and mortar stores also do not have the expertise to decorate their store for a perfect holiday season.
Create a website which provides decoration services to individuals or businesses. The customers can easily connect with your website throughout the year, especially during the latter part of the year or for private parties. You can ensure your customers that your servicemen wear PPT kits for safety.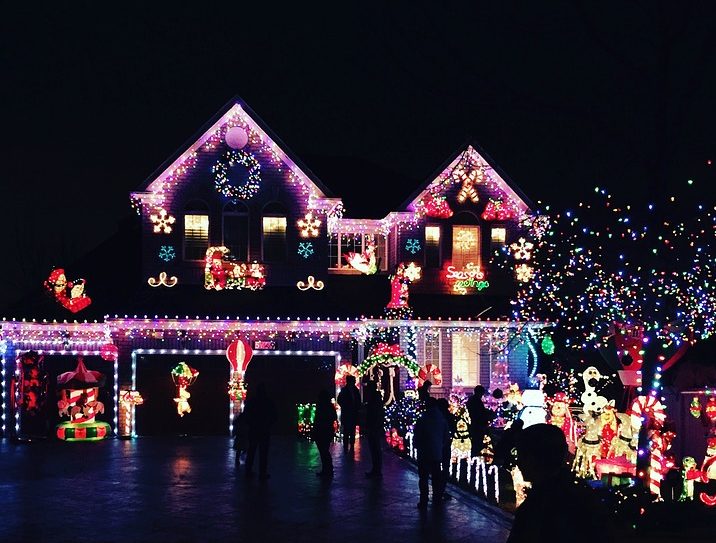 3. Unique/customized Gifts Website
Festivals are a time everyone waits all year long to receive presents from their loved ones. Everyone wants to give something unique to their loved ones but isn't always able to find the perfect gift.
Launching a unique/customized gifts website will yield a lot of benefits as it will target the pain points of the customers during the holiday season. This will be a hit not just during the holiday season but all year long.
4. eCommerce Website For Stuffed Toys And Winter Apparel
According to research by Salecycle, eCommerce sales reach their peak in the holiday season i.e. November and December. People prefer to shop for basic necessities, gifts, etc. online as they do not want to be stuck in the heavy footfall of the holiday season.
So launching a multivendor eCommerce store for stuffed toys and winter apparel will be a highly profitable business. The best part is that you do not have to maintain the inventor and focus on generating commission from sales. Make sure the turnkey solution you choose to launch your eCommerce website has an extensive order and admin management section.
5. P2P Online Automobile Website
People during the holiday season prefer to gain access to automobiles to get around different places. Build a P2P website where users can sell and buy automobiles according to their preferences. Launch a P2P website on a platform which has an easy user interface for people to list and buy automobiles quickly.
Solution: Yo!Kart
Yo!Kart is a fully customizable online marketplace solution. It comes with plenty of features for product and sales management. With multivendor support, Yo!Kart also makes it easier for you to partner with other people and sell their products on your eCommerce platform. 
Rental Businesses
6.  Costumes Rental Website
During the holiday season for the entertainment of family members and friends, people like to dress up in all sorts of costumes. While during Halloween, costumes designed to scare people are all the rage, around Christmas, the Santa outcomes disappear off shelves in no time. 
Build a rental marketplace from where customers can easily rent costumes to dress up for their favorite holiday.
7. Ski And Car Rental
Many young people like to rent cars and skis during the holiday season for different types of activities. Providing these people with a website to easily rent cars and skis online in a great business idea. Keep in mind easy navigation and quick loading time of the website are must to ensure maximum profits.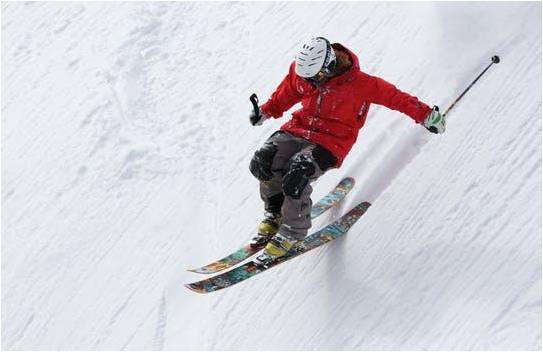 8. Renting Essentials During The Holiday Season
There are a few items which are needed for a short period of time. Especially during the holiday season, there are products that people do not wish to buy but just use for a limited period of time. Some of these products are Christmas trees, Roller skating, furniture, musical instruments, etc. Create a P2P marketplace where product owners can list their products and those in need can rent them.
9. Vacation Rental House Website
During the later part of the year, people prefer to travel to places to either enjoy their vacation or to move away from their busy lives. People who own a vacation home or a house in a beautiful location can charge a certain fee and rent out their apartment for a few days to holidaymakers.
An online renting marketplace can make the process of connecting with travellers and holiday-makers quite easy and convenient. will be a profitable business.
Solution: Yo!Rent
Yo!Rent is a full fledged readymade solution for developing online rental platforms. It also supports the option to sell, which adds another revenue channel to your business.The platform  comes with advanced features for vendor and buyer management. Yo!Rent is available in both single and multi-vendor variants. 
Party And Event 
10. Party Entertainer
This holiday season, it is going to be difficult to manage house parties due to COVID. However, as partying in resorts and hotels is still out of question due to the precautionary norms, people have no other option left but to call small gatherings at their private residences.  For this reason, providing party entertainers can still be a profitable business during COVID.
Entertainment artists like magicians, jugglers or superhero cosplayers are always popular in parties. As such launching a party entertainer website that helps connect party organizers with entertainers is a great business idea this holiday season. 
11. Event Booking Websites
During holidays, many restaurants and hotels organize events to engage customers. As the COVID situation is gradually improving now, restaurant owners can be expected to organize more events and celebrity performances to attract customers. In this way, creating a website where visitors can book all nearby events happening in their city makes for a great business idea. Choose a platform with intuitive user experience and easy navigation to make this business idea profitable.
12. Holiday Musical Show
There are different things people prefer to do during their vacation time; some like to enjoy traveling while others like to enjoy musical events. Making the booking beforehand to avoid any last minute problems is common among such people. As a result, a website where people can book musicians for a private event is bound to gain popularity. Make sure there are enough categories on your website to check the preference of the customer.
13. Party Planners Website
In the middle of the pandemic, even organizing a private party at a farmhouse can pose a whole host of challenges. Striking the right balance between merriment and safety is important. Online websites that cater to all the party planning needs of customers can be sure to stay in vogue all year around. One could also suggest party ideas on such a website.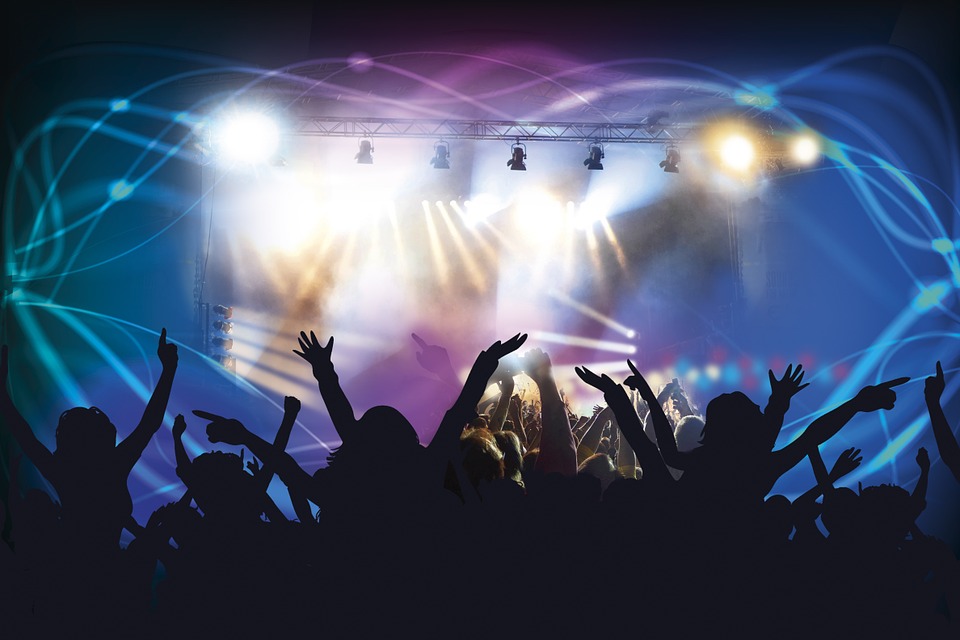 Solution: VivoGigs
VivoGigs is an advanced marketplace solution for launching an event planning business. It comes with several essential built-in features like location mapping, easy gig posting and a ratings and review system. 
Travelling
14. Travel Planning Websites
Winter is the time when people want to get out of their busy schedule and enjoy a vacation somewhere nice. Not everyone is good at planning a trip for their entire family. From booking flights to a reservation in a hotel while ensuring COVID safety can be quite an arduous task.
Launch a travel booking website for such people to manage their travel bookings during the pandemic and you can keep up with the business post-COVID also. Basically, grabbing the opportunity that arrived as a consequence of the pandemic to leverage your business.
15. Activity Booking Website/Sleigh Rides
Sleigh riding, skiing are some of the few activities people adore in winters. As it is the high season for these activities, people would like to make a booking beforehand to avoid any last-minute disappointment. It's a great option for customers if they can book these activities online in a few clicks? Looking at the needs of the customers, launch a travel activity booking website which can book activities across different locations in a few clicks.
Solution: FunAway
FunAway is the solution you need if you want to launch an activity booking marketplace. With this solution, you can get various travel agents and trip advisors to sign up on your platform and provide various activities or tour packages.
Food Business
16. Gourmet Bakery
During festivals in the latter part of the year, people get a craving for warm cookies, cakes and other bakery items. They not only relish them but also prefer gifting these sugar treats to their loved ones. Not everyone has the time, patience and perfect recipe to cook such delicacies.
People prefer to get these things baked from a bakery and gift them to their loved ones. People would absolutely love it if these bakery items can be delivered to their doorstep, without stepping a foot outside in the chilling cold. Launch a website which provides cooked bakery items at people's doorsteps
17. Online Food Ordering
People during the holiday season prefer to sit at home rather than going out and getting stuck in the traffic. When the family is united during the holiday season, people want to spend maximum time together rather than shop for groceries or get food.
Launch a food ordering website that provides bulk orders or special food items during holidays. People would easily order food in a few clicks when they spend time with their loved ones. The food delivery website should have different features to deliver the food as per the comfort of the customers.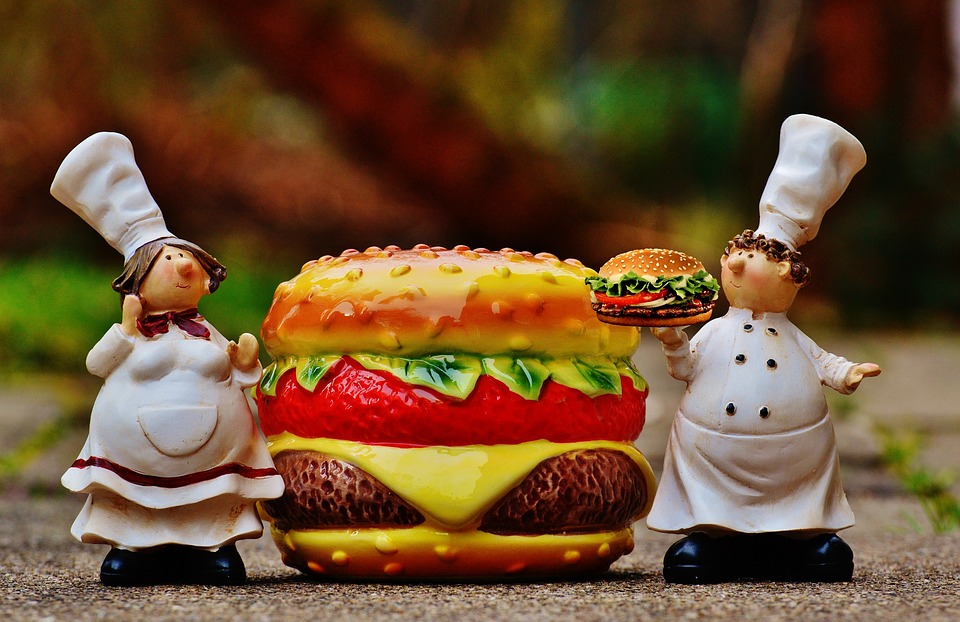 18. Food Catering Websites
Even small gatherings of up to 20 people can require a catering service.. Launch a website where people can book different caterers according to their needs and number of people. In just a few clicks, people can arrange the food for their get-together parties. This business will be profitable not just during the holiday season but all year round.
Solution: Yo!Yumm
Yo!Yumm provides enhanced support to launch a food delivery business. It is a white-labeled food delivery solution that comes with different apps for the restaurant, customer and the delivery staff. 
Grocery
19. Grocery Delivery Website
People are becoming busier in their daily routines and finding less and less time to do their daily chores. Looking at the need of the hour, you can launch an online Grocery Delivery website that delivers day to day items at the doorsteps of the customers. The platform that you use to launch your grocery delivery website should have an extensive feature offering to schedule order as per the customers' requirements.
20. Liquor And Wine Delivery Services
People enjoy luxury liquor and wines in the holiday season and get-togethers. These wines aren't easily available and the exotic ones aren't cheap. Meaning, there's a lot of profit in an online liquor business that delivers appetizing liquor from all around the globe.  All you will need is a liquor license and a fast and responsive website that can help you get started with this business. 
Solution: Growcer
Growcer is a ready-to-launch grocery delivery solution that you can use to build your online grocery business in as fast as 3-4 working days. It comes with both single-vendor and multi-vendor support and also includes an optional delivery staff application. 
EdTech
21. eLearning And Skill Sharing Business
Irrespective of the season, eLearning and skill sharing businesses have been quite popular amongst people. In winters, there are many individuals who prefer sitting at home and learning a new skill such as computer programming, playing guitar or baking. To help such people and make a good profit while at it, you can launch an eLearning business where multiple tutors can sign up and teach on your platform. This way, you don't even need to compile learning material or master any skills first in order to teach. 
Solution: Yo!Coach
Yo!Coach is a video-based eLearning solution to build a marketplace where teachers from all around the globe can sign up and teach. It also comes with various other features such as its own dropbox known as workforce and a whiteboard that helps in teaching. You can also create free trials with this eLearning solution.
On-Demand Services
22. Babysitting Services 
People already didn't have time to look after their children because of their daily job schedules. For this reason, they used to hire babysitters. However, little did they know that the pandemic will make child caring even more difficult. Now, children are attending online schools right from their bedrooms and many parents aren't visiting their offices either. Meaning, that children have got a lot of free time now to play around in the house, which interferes in the work from the home schedule of parents. Not to mention, there is a strict need for parents to protect their kids from the Coronavirus as they are more vulnerable. 
To resolve this problem, a simple solution appears, which is to hire babysitters. However, it isn't safe and reliable to trust a total stranger babysitter from the local region. Thus, starting an online babysitting hiring business where parents can view the ratings and reviews of different babysitters is quite a lucrative business idea these winters.
23. HVAC Repair Services 
Living in cold countries isn't easy. Here people are largely dependent on HVAC(Heating, ventilation, and air conditioning) appliances to keep them warm in winters. Why we think an online HVAC repair business has a huge success potential is because these services are a necessity that won't be affected by COVID. To survive the cold climate and the wheezing winds of winter, people need working furnaces and room heaters. To ensure their HVAC appliances are functioning properly, they'd want to hire professionals that adhere to the COVID safety precautions. You can start a website where HVAC engineers can register and earn you a commission on every successful gig.
24. Snow Ploughing Websites
During the holiday season in winters, people find it extremely difficult to go outside due to huge layers of snow. People during this time often need help in ploughing snow. Launch a website where people can hire snow ploughing servicemen online in just a few clicks.
25. Errand Running For Senior Citizens
Senior citizens find it extremely difficult to run day-to-day chores like cleaning, grocery shopping, etc. Upcoming holidays will be more difficult for them due to COVID and freezing temperatures.. Create a website where the baby boomer population can register for a serviceman. The serviceman can visit the customers according to their needs. The platform that you plan to build the website on should have a very easy to use UI for the senior citizens.
Solution: Yo!Gigs
With the help of Yo!Gigs, you can launch a gigs marketplace where several servicemen can easily sign up and find various gigs. To help you grow your business, Yo!Gigs also comes with several marketing options. 
Deals Website
26. Deal Management Websites
Deals and coupons of restaurants, salons and amusement parks are really hard to find on the internet, especially having reopened so recently. Not all deals and coupon sites are keeping themselves updated with the offers, leaving a scope for you to take an edge and start a profitable business.  Launch a website which lists all the deals and coupons of multiple restaurants, salons, bars, amusement parks, etc.. Make sure the platform on which you are launching the website has easy navigation and social media sharing options.
Solution: Yo!Deals
Yo!Deals is a white labelled product that can be used to launch a daily deals website. It comes with various administrative features such as deal management, vendor management, sales management, review and ratings system and a multi-user CMS. 
Conclusion
If you have a perfect business idea that suits the market you are targeting, then there are high chances for the success of your business. Analyze the demand and supply of the aspired services in your area to select a business idea. The above-mentioned ones should be built keeping in mind the end customer to yield you maximum traffic and profits.