Last Updated: January 20, 2023
Whenever an aspiring entrepreneur decides to start a business, the first concern that comes in his mind is how to keep the cost to a minimum. Launching an online business isn't all about just getting a website built and taking it online. There are several other procedures & unavoidable costs such as registering the domain, getting a server, business name registration, etc. However, there are other operational costs that can be minimized with the help of technology to keep the budget within the limit.
There are many tools& resources for startups that not only help in minimizing the cost, but also save time & make your business look & operate smartly. From recruiting to project management, CRM to email marketing, and every other critical element involved in running& growing a startup, today, there's a tool for everything.
The only problem is your unawareness of these tools that can help you accomplish the same tedious, mundane tasks in no time and with minimal effort. So, let's explore some of the best tools & resources for startups.
1. The Name App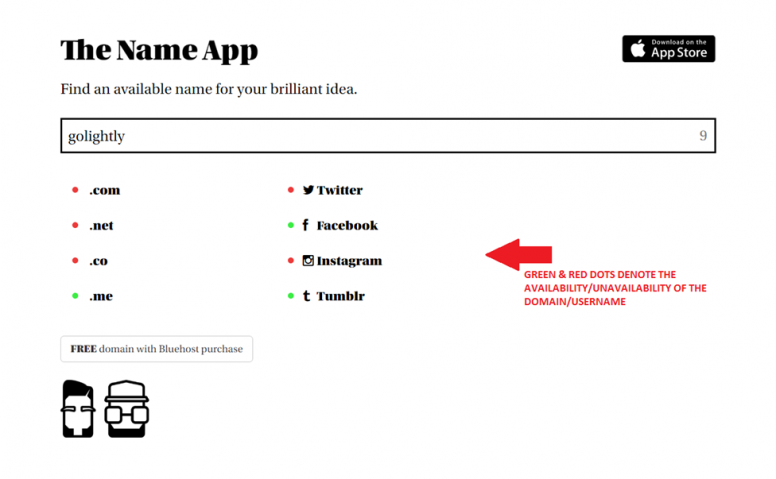 To have a unique and easy to remember business name is important for brand recall.This particular tool saves you the struggle of finding the right domain name for your startup. What's more, it also helps you in checking the availability of the username and in deciding social media profile names that resonate with your business. Simply login to The Name App's official website or download it on your Apple device's App Store (Sorry, Android Users, you'll need to make do with the website for now).
2. GrowthHacker.tv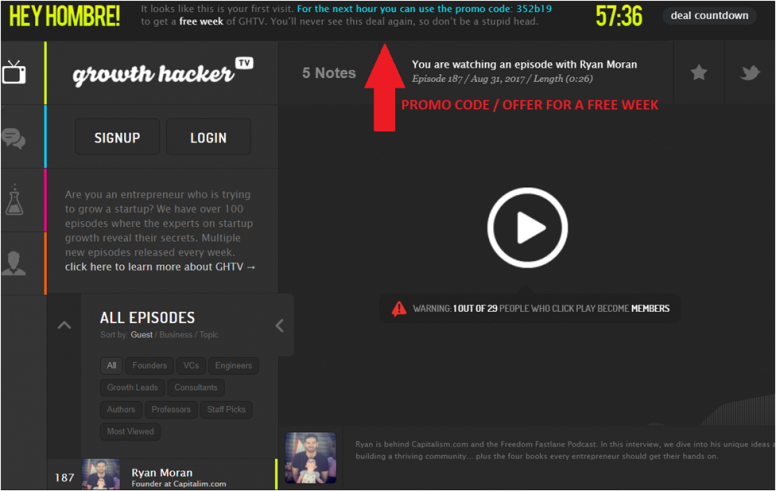 GrowthHacker.tv is a place where you can watch interviews of successful growth hackers and entrepreneurs who have made a mark in the digital world. The interview videos keep on playing on the website in a loop, which is accessible to visitors for free. But if you want to access a past video recording, then you would need to signup, which is paid. But wait, that's not all. If you are visiting the website for the first time, you might get a promo code to access site's content as a premium member for a week.
Also Read: 9 Growth Hacking Tips & Tools for Startups & Ecommerce Businesses
3. Moosend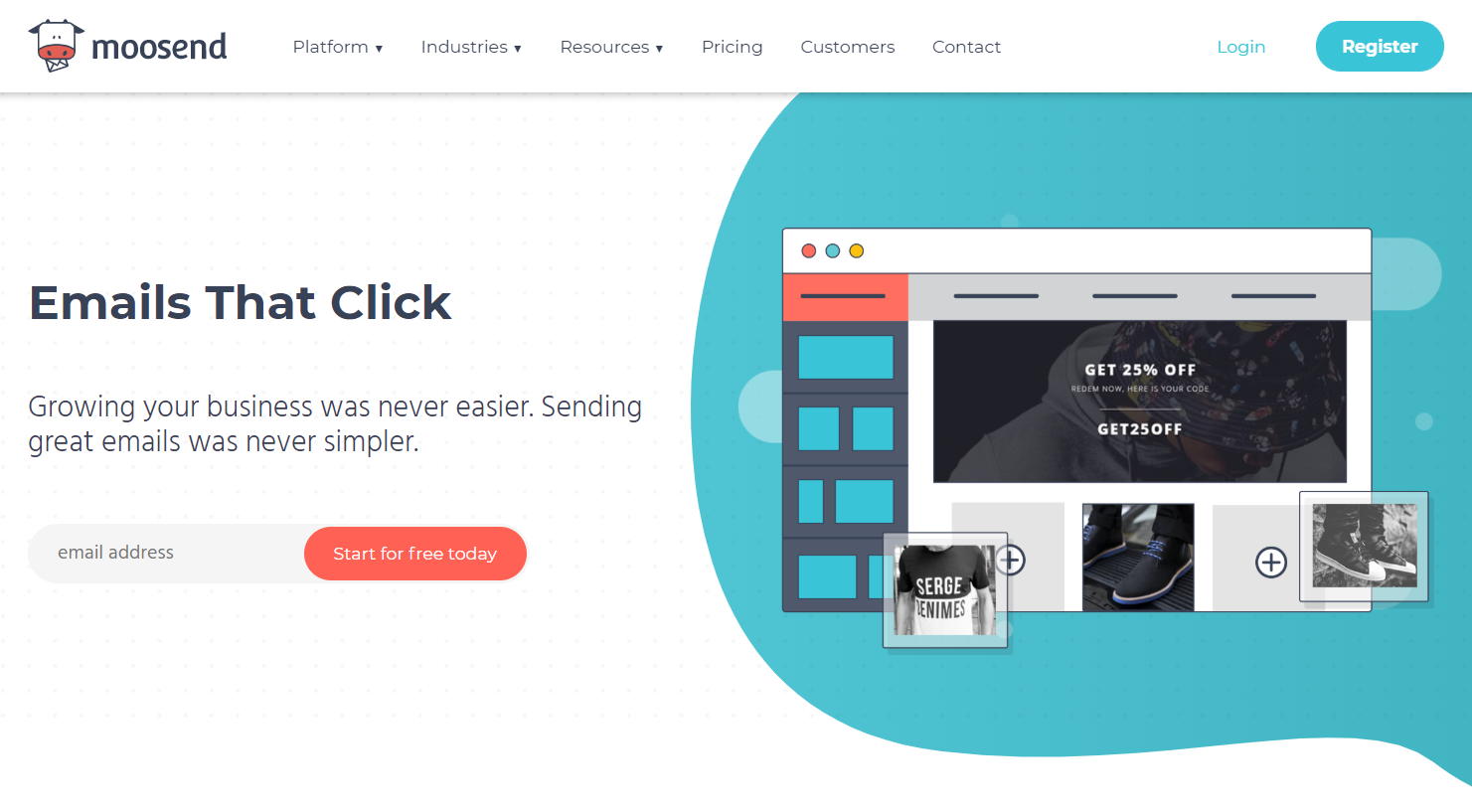 Creating email campaigns can be easy. Delivering them at the right time, though, can be hard. That's why you need an email marketing automation platform like Moosend to get started. Moosend will give you access to automation features to create, schedule and track the performance of your email campaigns. You can get to know Moosend through their free forever plan, offering unlimited emails for up to 1,000 subscribers. The paid plans will give you access to advanced features starting at $10 per month.
4. Amazon Web Services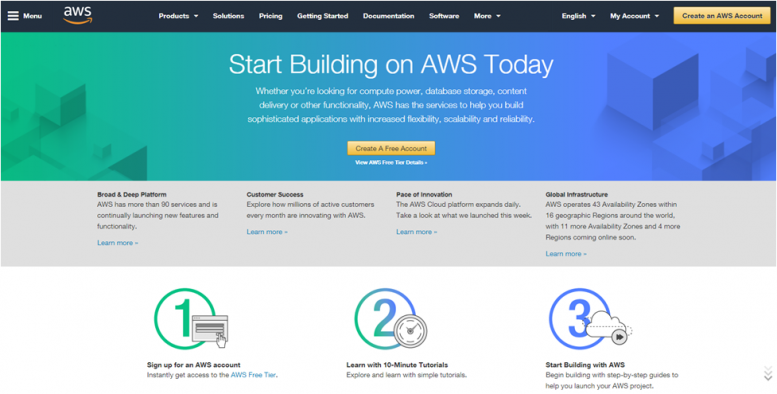 Amazon Web Services, commonly known as AWS, is a web hosting service offered by the ecommerce mogul Amazon. Probably, one of the most dependable web hosting service available presently, AWS is scalable, flexible and currently offers over 90 services including database storage, content delivery, and other features & functionalities.
5. BrandCrowd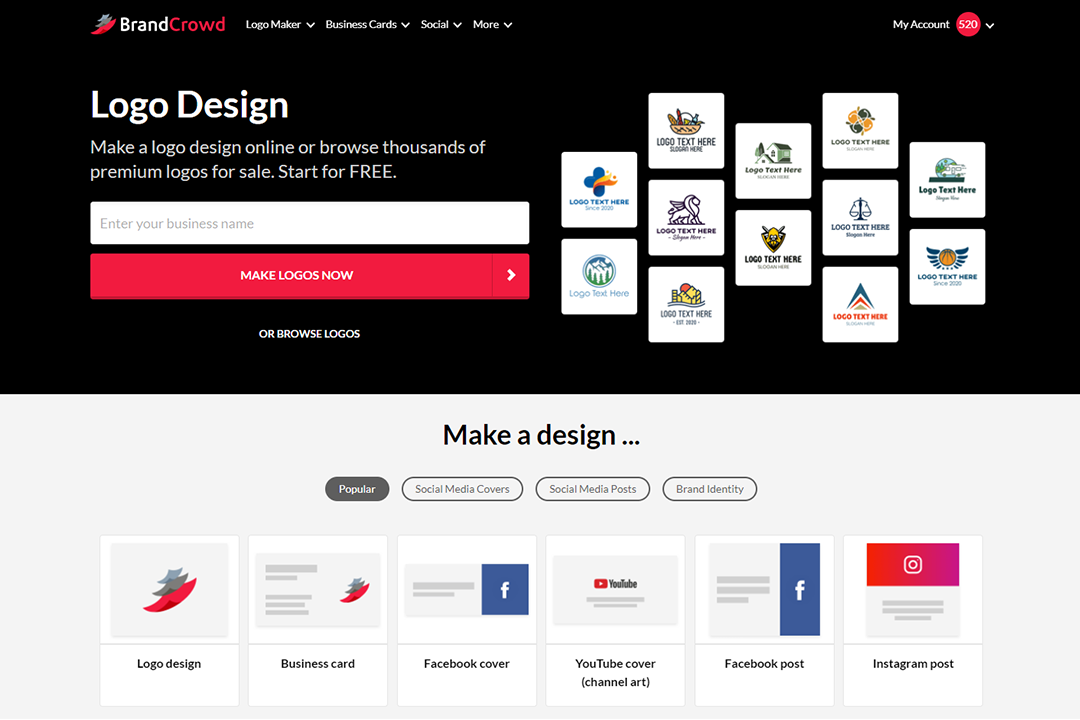 There's nothing more important in starting a business than your logo. Logos provide that unique brand that customers will come to recognize. That's why Logo design should take center stage in startup planning. Often, however, logos get very little thought and even less budget. If that's the case for your business, you can turn to an online logo maker tool like BrandCrowd. With a minimal investment and a little time and effort, you'll get a logo perfect for you. You can customize the colors, layout, fonts, and more. Then you can download your logo instantly and start sharing it with the world.
BrandCrowd also offers thousands of social media design templates that you can customize. If you're a budding business, chances are you will need to post on social media regularly & BrandCrowd provides designs you can easily tweak to suit your brand message. It's also cool that the templates are automatically customized with the colors from your logo – meaning you get a consistent brand message across all platforms.
6. MailChimp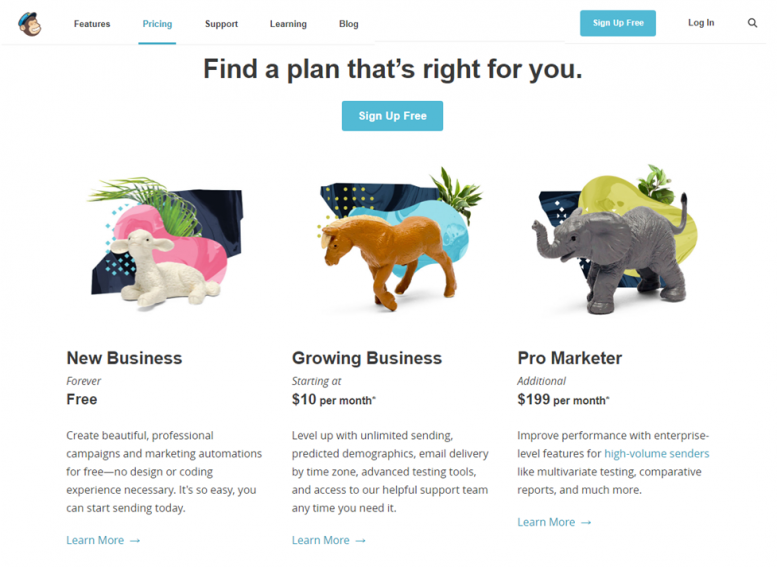 To run a successful email marketing campaign and to keep your audience updated about offers, you need an efficient newsletter service. This is where MailChimp comes into the picture. MailChimp is a name that probably needs no introduction to the tech world. The good news, MailChimp offers a free startup package with all the basics features. Paid services begin from $10 per month. Alternatively, you can also take a look at ActiveCampaign and see which one of these suits you prefer.
7. Aytm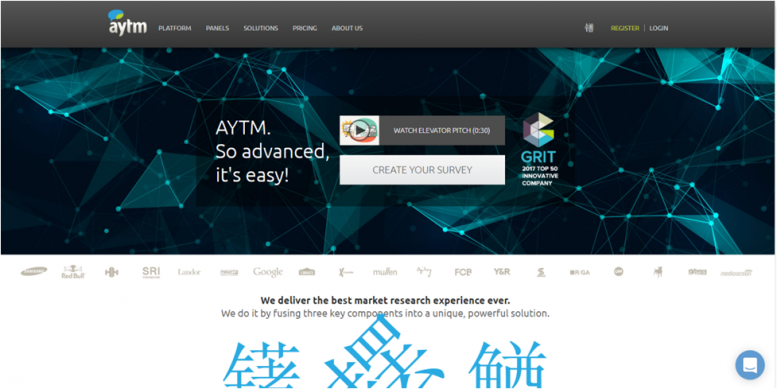 There are plenty of survey tools available in the market today. What sets Aytm apart from all those tools is the fact that it not only helps you in creating a survey form, but also helps you in reaching out to the right audience that will be interested in taking these surveys. A Quick tip: keep your questions open ended to get better insights.
8. Glasshat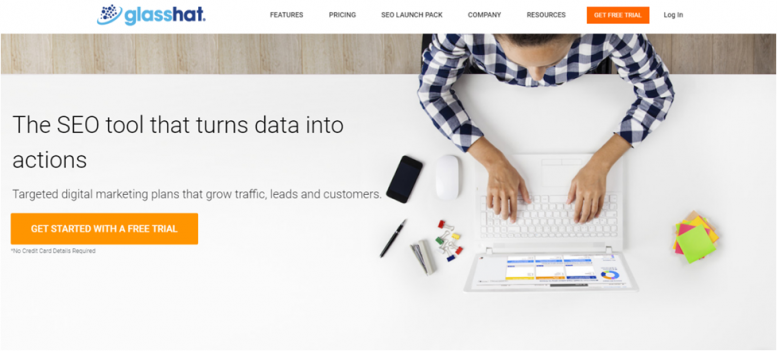 Glasshat comes across as a super-efficient SEO tool that helps startup owners in planning their SEO and other digital marketing activities. This tool prepares a list of activities and also educates new entrepreneurs why a particular activity is important for their startup. While using Glasshat, it would be a good idea to add the Yoast SEO Plugin to your WordPress website so that you can mend your web content as per SEO guidelines.
9. Asana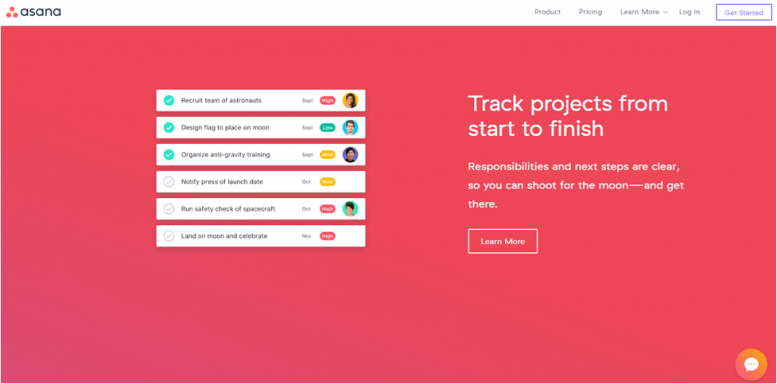 Asana is a web & mobile based project management tool that was built for improving workflow at Facebook. Eventually, and inevitably, the efficiency of Asana made it a prominent name among almost all startup owners across the world. This project management software allows users to assign tasks as per their status, add assignees & get activity feed, view log reports, and a lot more. If you want to check Asana Alternative, we recommend Trello, an equally efficient project management system.
10. StockSnap.io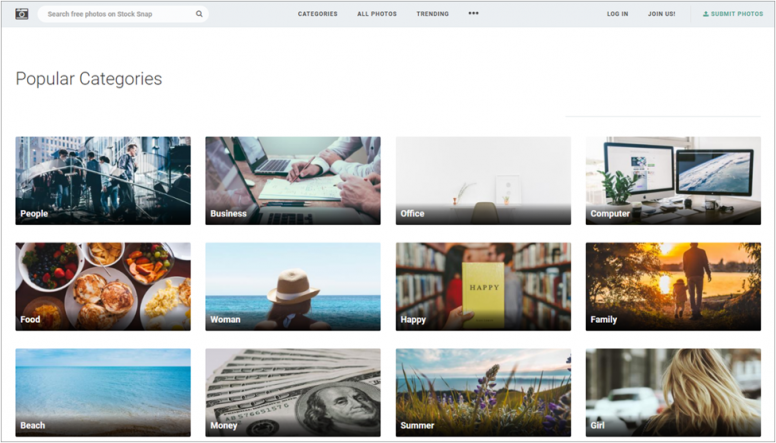 A picture is worth a thousand words, and this is why all businesses know the importance of using high quality images to create better engagement. StockSnap, as the name suggests, is a website from where you can get high resolution stock images. The website offers all these images absolutely free of cost. However, if you are looking for more options to get stock images and don't mind paying a reasonable amount for the same, ShutterStock is the name you can always trust.
Related Read: 21 Creative Tools for Video Storytelling & Brand Marketing
11. Wave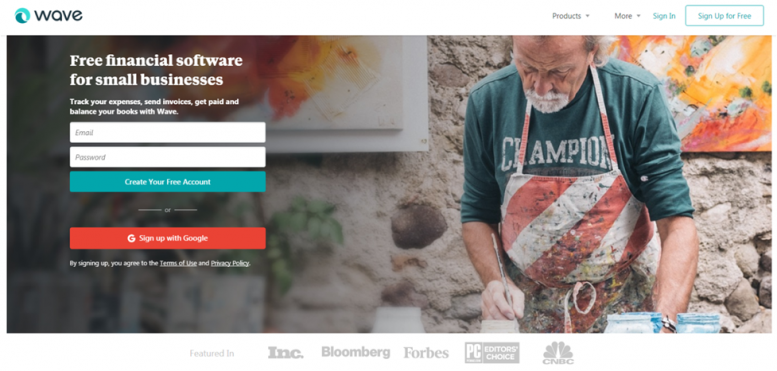 Wave is a free online accounting tool for startups and small businesses. The website helps you track all your expenses and incomes, and also helps you with your taxes when the time comes – thus, can help you save a lot of time & effort, usually involved in these procedures. As the screenshot above depicts, this resource is quite reliable for having received media coverage from prominent players such as Forbes, CNBC, Bloomberg, PCMag.com and Inc. You can even set up a separate personal account to keep track of your various passive income sources and personal finances.
12. InvoiceBerry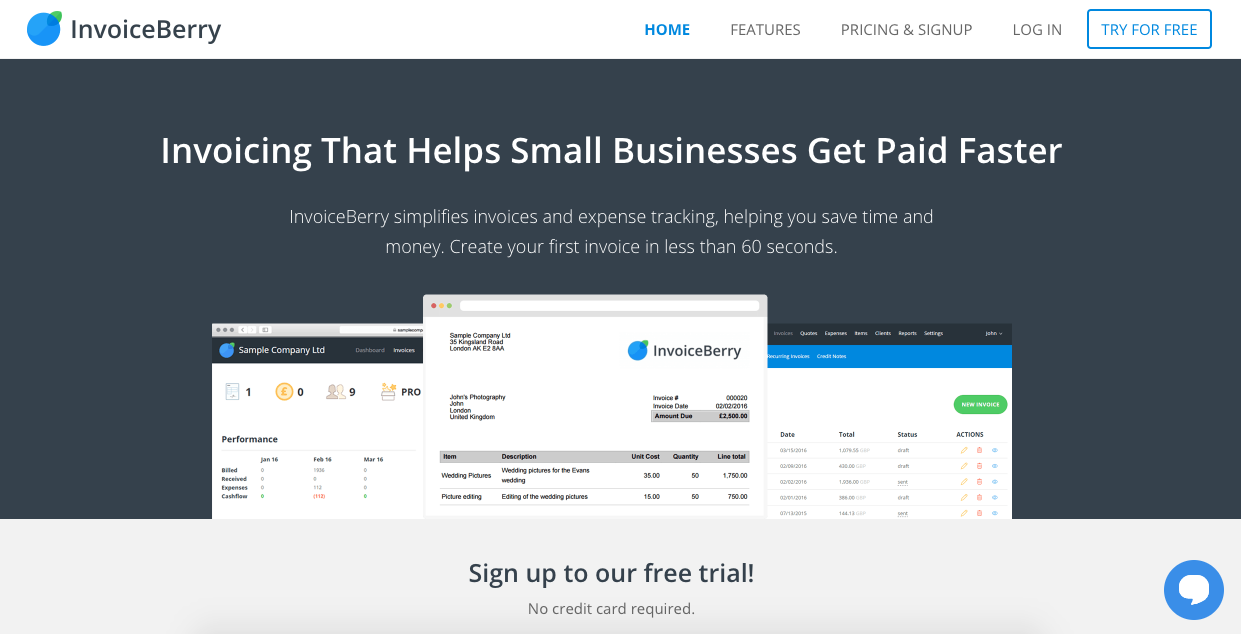 Create and send invoices with ease thanks to InvoiceBerry. InvoiceBerry is an online invoicing software designed with small businesses in mind. The software allows you to create professional-looking, customizable invoices as well as keep track of your finances and generate various reports. Thanks to InvoiceBerry, you can automate and streamline your invoicing workflows, save your precious time, and focus on growing your business.
13. Xtensio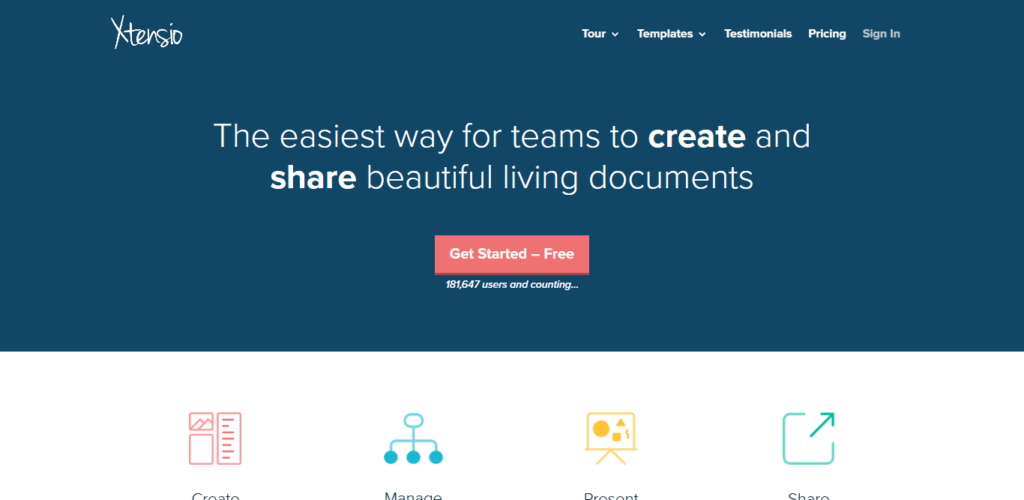 Xtensio is a collaboration tool every startup needs to create stunning presentations, pitches, reports, case studies, agendas. Its drag and drop functionality makes it easy to add images and videos, resize, change backgrounds and more. Any changes automatically save and sync across all device for all users. More importantly, it promotes brand consistency as users work under a customized dashboard.
14. Freshdesk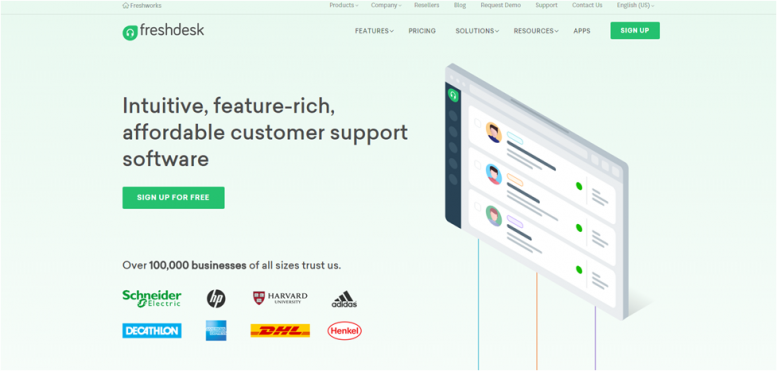 Freshdesk is the answer to all your questions pertaining to customer support. From ticketing to tracking to FAQs, Freshdesk can help you sail through the ocean of customer support without breaking a sweat. Freshdesk offers startups a 30-day free trial, without having to enter the credit details. It's other top features include multichannel helpdesk, automation, reports & analytics and a bunch of team specific products, such as for sales, admin, etc.
15. Hootsuite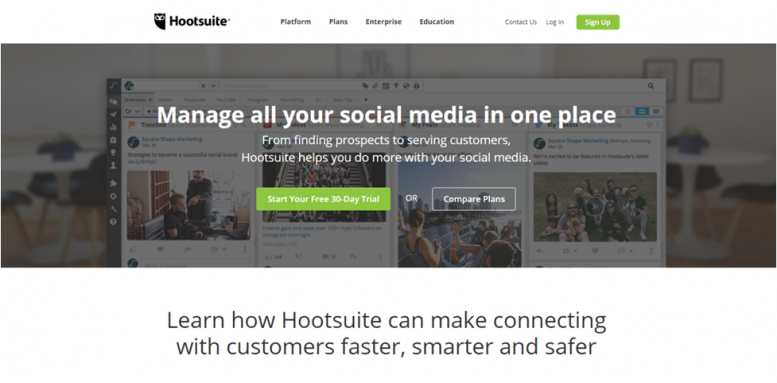 This list wouldn't be complete without Hootsuite, the most popular social media marketing management tool among startups. This nifty tool can help you manage over 35 most popular social media networks from just one dashboard. With Hootsuite included in your social media marketing mix, there's no more clutter and missed out opportunities from social networks. Hootsuite saves the day, everyday
Need expert advice on planning a better social media marketing strategy?
16. Optimizely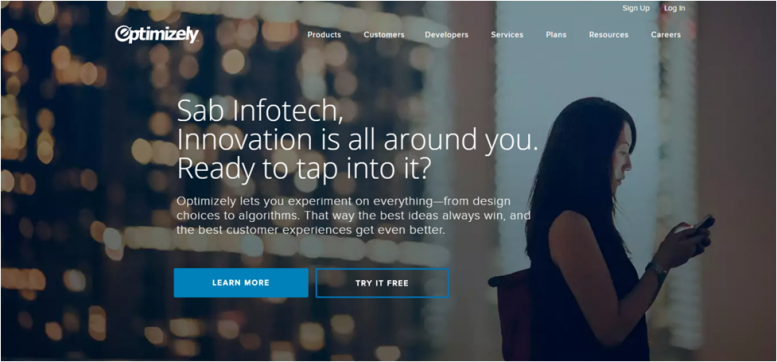 Conversion Rate is one aspect that each and every business depends on. We all know how important A/B testing is to ensure your ecommerce startup (or any business for that matter) is able to covert efficiently, and hence, Optimizely. The name is synonymous to A/B testing in the business world and helps you in fine tuning your webpages to ensure high conversion rate.
17. BetaList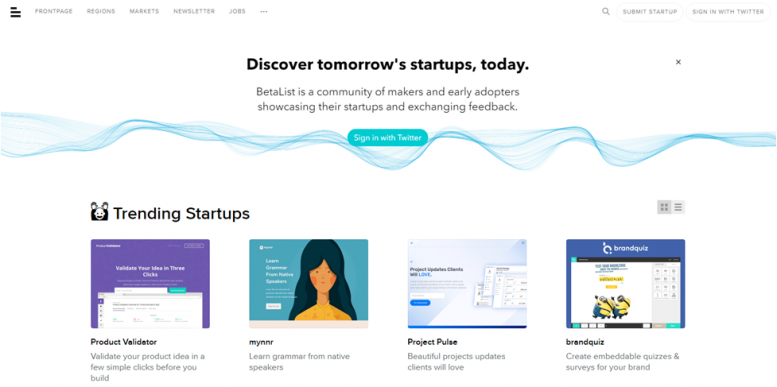 Beta List is a prelaunch traction system that lets you list your startup before launching it, absolutely free of cost. Free submission entails a waiting period of two months after submission, while getting listed within a couple of days simply needs a nominal fee of $99. The prime benefit of this platform is that you get to showcase your startup idea in the community of business enthusiasts and get valuable feedback from them.
18. SemRush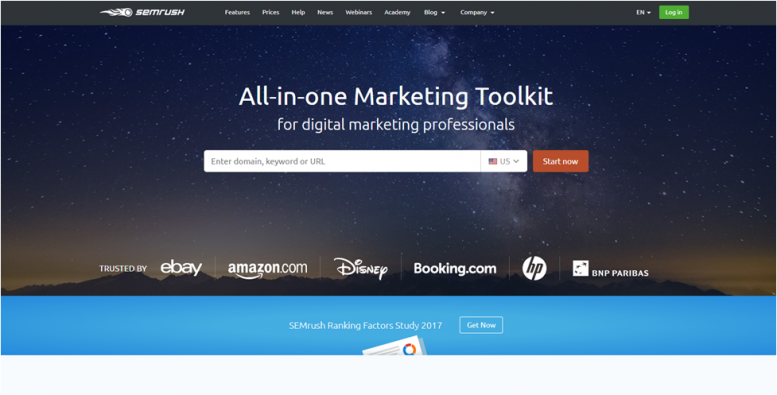 SemRush is an all in one marketing toolkit that helps startup owners in carrying out their competitor research easily and effectively. SemRush's other prominent services include technical SEO audit of your website, semantic core collection, ideas for generating organic traffic, and so on. From ecommerce moguls like Amazon to the Entertainment Conglomerates like Disney, many prominent names have trust in SemRush.
19. AngelList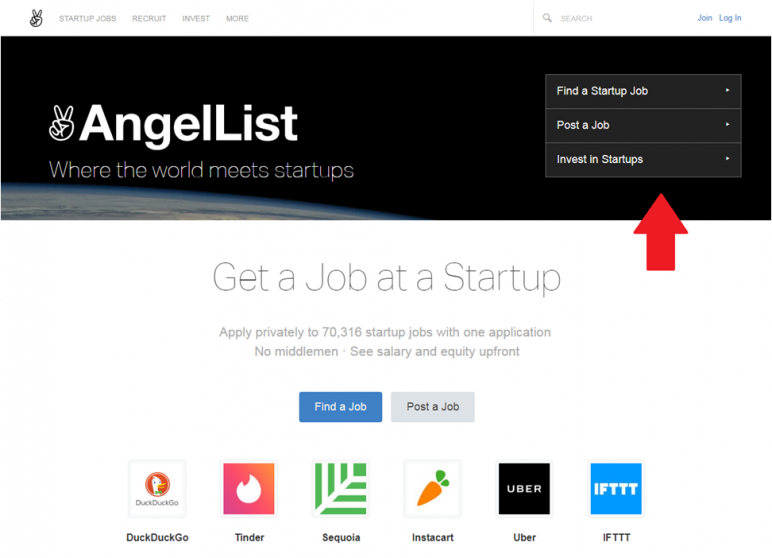 AngelList is a platform that every startup must know about. Not only does it help startups connecting with potential investors, but also helps them find experienced professionals who would be interested in working for them. Unlike other job portals, on AngelList, professionals & startups require no middle man to connect. On the other end, it is also a good platform for investors to explore potential startups they would be interested back financially.
20. Google Docs/Sheets/Slides/Forms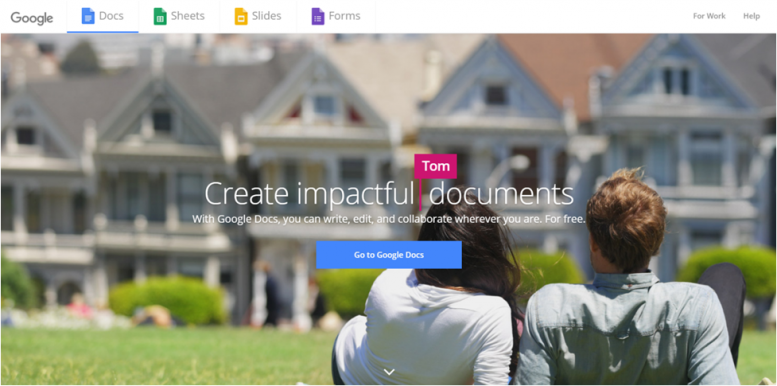 A Free alternative to the MS Office suite, the office tools offered by Google help startup owners to create and share word documents, excel sheets, presentations and forms, and share them with their team members without having to send the edited files again and again. Its accessibility options further ensure only selected people can view the files, and you can also see who made what change to the file, as well as the entire edit history.
21. Hemingway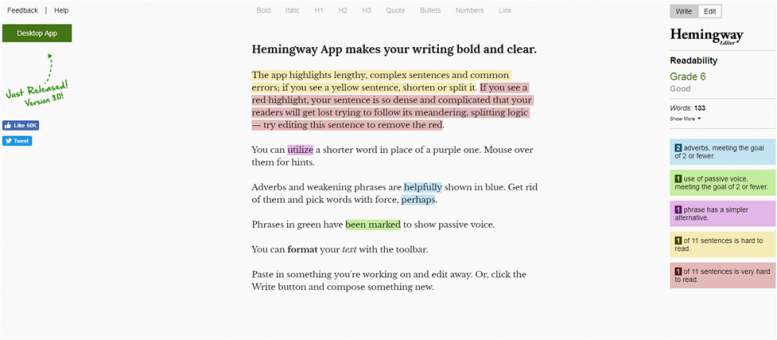 Hemingway is an online word editor that lets you analyze the readability of your content. It also tells you the changes you should make to your content to make it more readable by telling you which sentence needs what kind of fix. Grammarly also does the same with its paid version. The added advantage of Grammarly's paid version is that it also verifies the originality of the content with its plagiarism checker.
22. Canva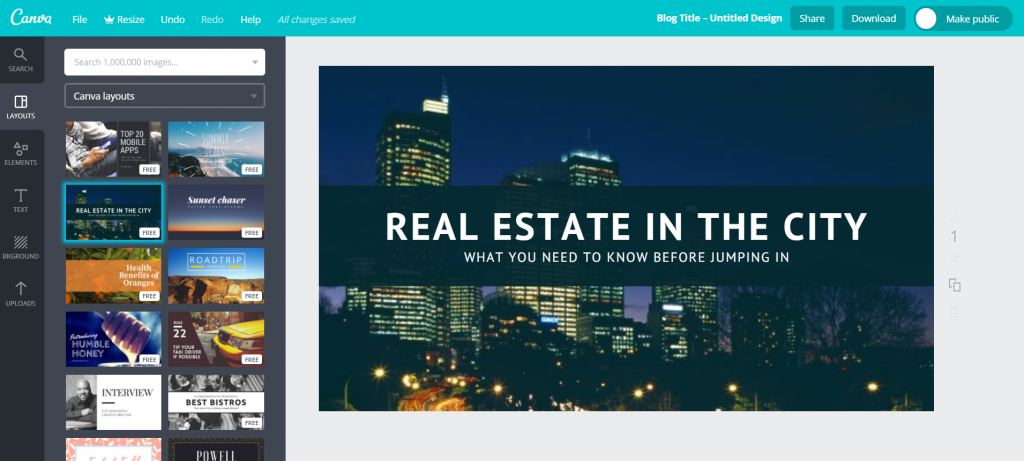 Canva is an online graphic design tool used for generating social posts, blog graphics, Twitter headers, Facebook ads and the likes. The website holds a library of around a million fonts, photos, as well as icons. Users can select a design template or opt to create one from scratch using drag-and-drop features. Uploading, adding and creating images is quite an easy task with Canva. The basic account is free of cost. Additional graphics and photos uploaded by freelance designers can be used for just $1 each.
23. Hyperise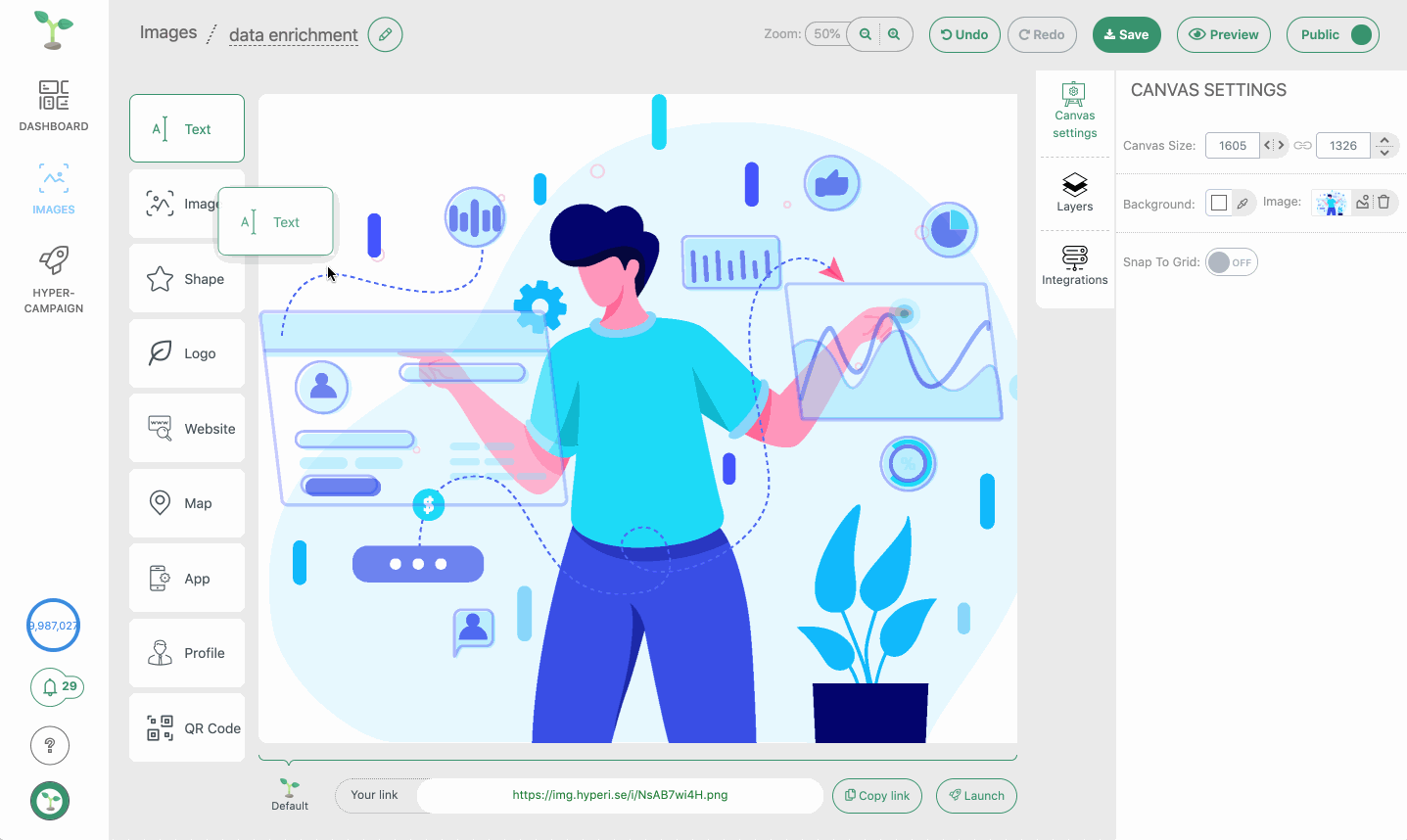 It is well-established that the human brain processes an image way faster than text. Hyperise is a SaaS tool that lets you add hyper-personalized layers to an image which captures visitor attention and improves conversion rates. With Hyperse, you can use your website visitor's IP address or a prospect's email address to build an enriched profile that includes the website logo, company details, website screenshots, user profile images, etc. to personalize your image or landing page with such information.
24. Shoptimizer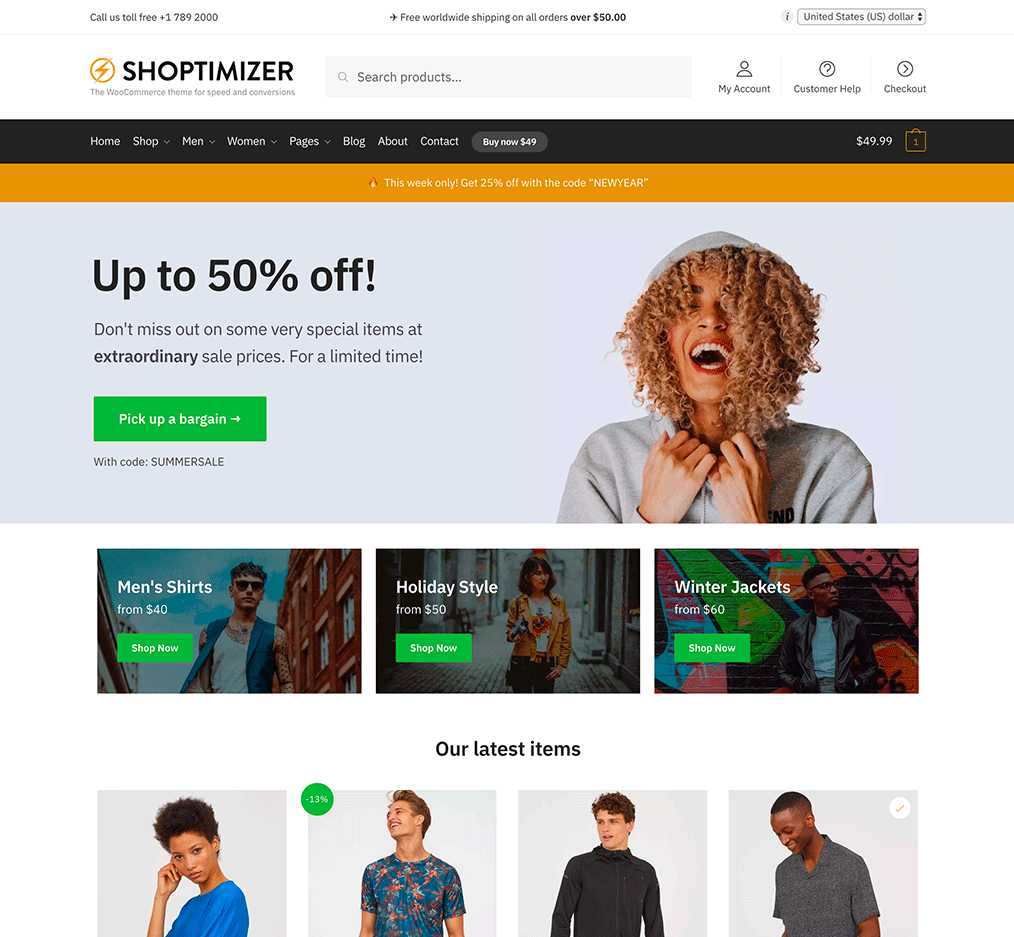 Shoptimizer is a fast WooCommerce theme from CommerceGurus built around the twin objectives of speed and conversions. Research has shown that even a one-second delay results in a 7% reduction in conversions, and Shoptimizer scores incredibly well across all the major speed benchmarking services. It includes theme options to automatically minify its stylesheet and load 'critical CSS' which has a dramatic impact on load times.
The key pages load almost instantly and the theme feels very responsive as a result. CommerceGurus have added a number of conversion features also, including a distraction-free checkout option, trust badges beside key call-to-action buttons, and a call me back option. When it comes to designing your own pages, the light, and lean Elementor page builder is deployed, allowing users to easily create beautiful layouts. There are also numerous theme options within the customizer which allows buyers to quickly change fonts, colors, and settings and see the results instantly.
25. Cloudways
Cloudways is a managed cloud hosting provider that is built for online businesses. Based in Malta and serving a diverse global audience, Cloudways is all about simplicity and freedom. From the choice of five industry-leading cloud providers to 50+ 1-Click platform operations, Cloudways ensures that visitors do not have to face slow loading websites and security issues. Platform features include free SSL certificates, IP whitelisting, unlimited staging sites and a high-paying affiliate program.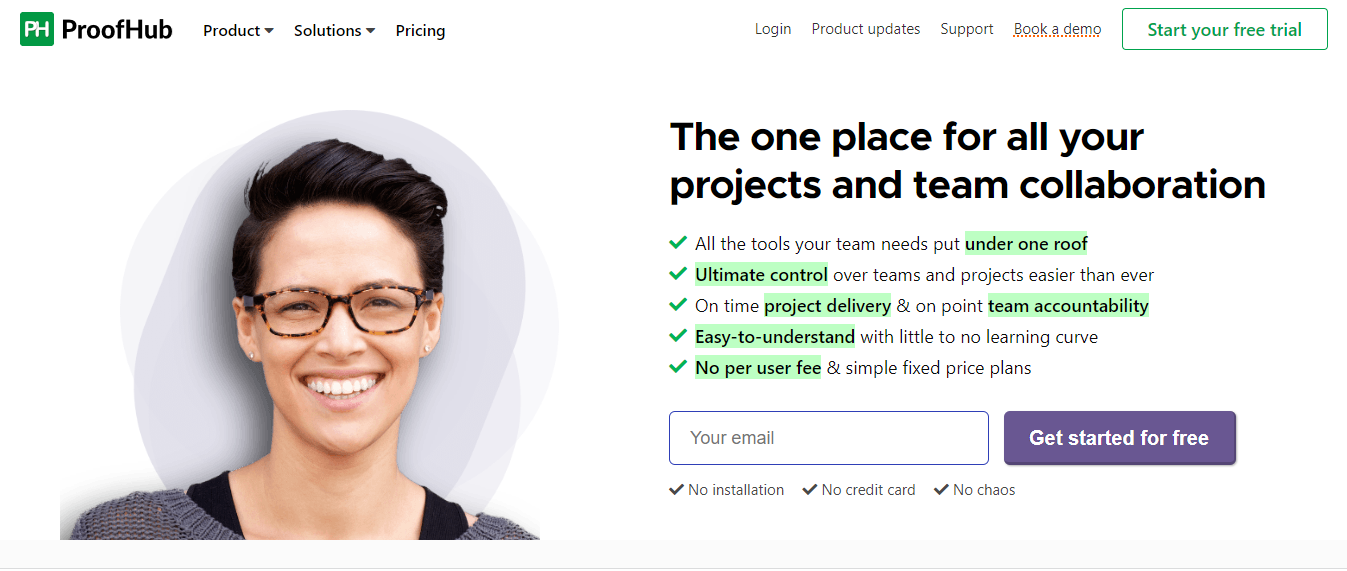 ProofHub is a top-rated SaaS-based work management and team collaboration software. This software offers a suite of advanced features in a centralized location to enable project teams of all sizes to easily plan, organize, collaborate, and deliver projects of all sizes, on time. ProofHub empowers project managers (and other users) to assign tasks, set deadlines, and track their progress from start to finish to ensure timely completion and successful project delivery. You can access ProofHub from any device, any location, and add as many members to your team at a fixed monthly/annual price
Conclusion
We have curated this list after a thorough research, and each name in this list has been selected after much care and consideration. All these tools & resources are beneficial for startups and small businesses in keeping their operations seamless, easy and more efficient. Use them wisely, and you can easily propel your business to better prospects and better sustainability for years. Good luck!
And in case, you think we missed any useful tool that your startup uses, feel free to mention in the comment section below and make this blog post more resourceful for other readers.
Take your startup to the next level with better tech, tools, practices