Marketers will agree with the statement that link building is as much as an art as science. The science is in the number of backlinks created and audience generated from it, while the art is creating something worth linking.
Online marketers are fully aware of the value of links, and Google's recent policy updates have made getting right backlinks even more difficult. People are usually worried about bad backlinking as it will hurt their website.
To top that, if we talk about e-commerce link building, things get especially very difficult as businesses usually compete with each other and sell the same product for the same price.
Below we have mentioned some actionable tips on how link building for ecommerce can be done effectively. We'll also be citing some real examples of how brands used these tactics for their benefits.
Build Backlinks with User-generated Content
User-generated content is a great way to increase the backlinks of your business, but controlling it is a different story altogether. User-generated content often is less commercial which is why people prefer to link to it rather than content created by the business. The versatility of user-generated content makes it hard to keep it focused on one page itself. Anyway, when compared to another tactic, UGC is the most effective.
Community
Building a community goes way beyond just improving the SEO. Brands have been using communities to foster loyal customers with backlinking as an extra benefit.
People are more likely to link to user-generated content in a forum because it seems less commercialized as compared to the product pages of the website.
Building a brand community takes time and effort, but once they start attracting the audience they are a great source of backlinking.
How to build backlinks with user-generated content
Web forums are among the best link building techniques. Adding a discussion forum to your website is like providing your customers a stage to discuss thus keeping your customers close. It also helps in adding valuable dynamic content to your website.
Leverage other communities like Subreddits or Quora. Try and build a connection between your community and other community who have a bigger audience. This will help you in strengthening and building your community.
Provide ease to customers who want to link your product. Provide hem widgets that they can embed on their own website. This will help in transferring the benefits of linking on important; landing pages.
Provide easy access to shareable URL of your product, making it easy for users to use it on forums or on social media.
Also Read: Capturing Audience Attention Through Gamification
Get backlinks by catching the attention
While the web is filled with content today and attention span of people has reduced to the minimum, catching your audience's attention is an accomplishment for any brand. Selling a product and building backlinks depend on human psychology. Here are four ways by which we can catch customers' attention. We have explained these ways through popular examples for your better understanding.
PR Stunts
Unique products
Seasonal Landing pages
Newsjacking
PR Stunts
A PR Stunt can be anything from a simple landing page or an interactive video or an event. The most important thing of PR stunt is that the content should be original, relevant for a maximum of your target audience and must evoke a strong emotion like fascination or humor. If all these things are put into consideration it can make a brand famous overnight.
A PR Stunt can be an offline event but if you want it to catch attention online then make sure you build a landing page for it. Following are the two examples of how brand owners used their PR Stunts to get backlinks.
Dollar Shave Club
People instantly loved the video as you can see it has 25,412,139 views on YouTube.
This video instantly gathered 5.28K backlinks
It got 500K shares on Facebook itself.
CEWE Photoworld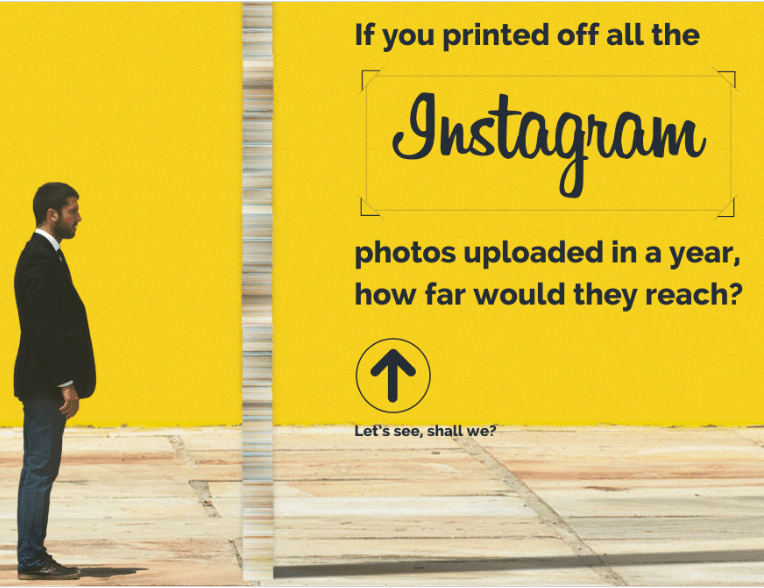 This simple landing page got
1000 upvotes and 100 comments on Reddit
Coverage from Mashable, Tech Times and others
Received 300 backlinks
Ranks for more than 600 keywords
Unique Products
Another remarkable way to catch attention on the web and equally important link building tactic is building unique products on your e-commerce website.
Below are examples of how brand used unique products to get backlinks to their website.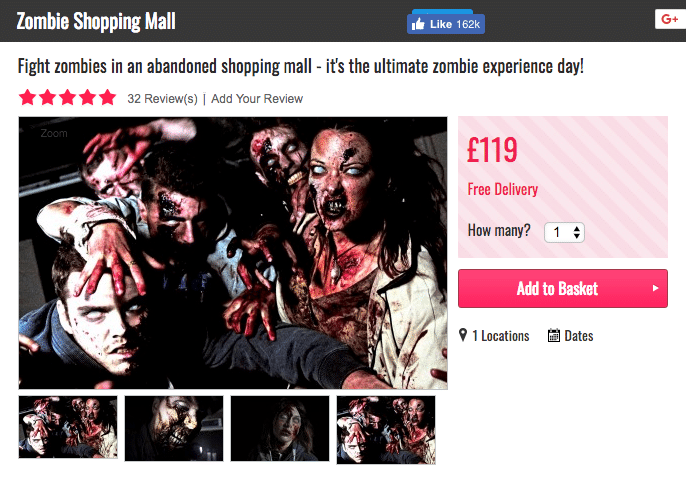 Seasonal Landing Pages
Brands should have a clear understanding that seasonal events receive a lot of attention and they should optimize their website accordingly.
All e-commerce businesses must have dedicated landing pages for Black Friday and Cyber Monday as these days they can fetch the maximum number of backlinks.
Here is an example of how brands use seasonal landing pages for their benefits.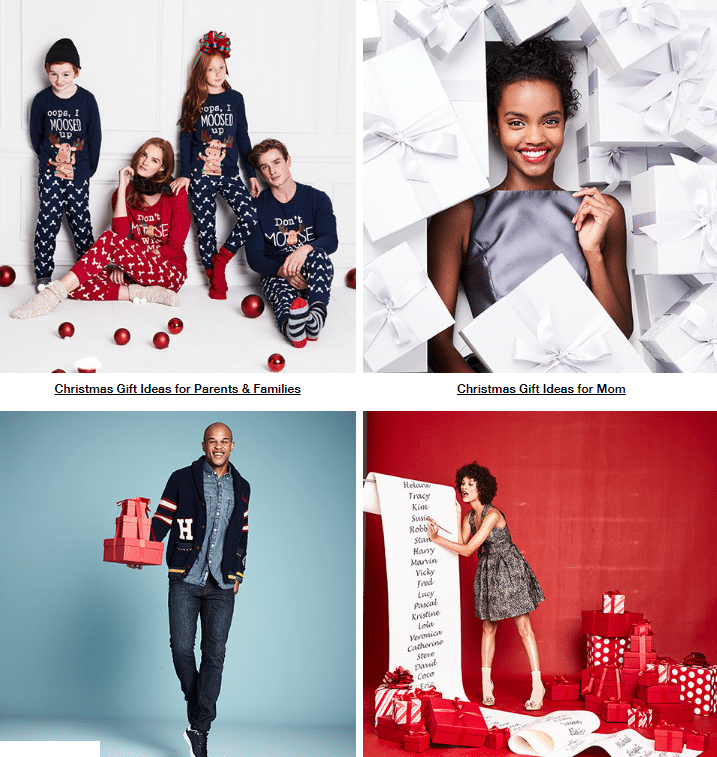 Newsjacking
The last way to catch attention in a very effective way is Newsjacking. Newsjacking is a method by which you leverage upon a trending topic/news and grab a larger audience's attention. But beware, for this tactic has only two possible outcomes: absolutely amazing or downright ugly.
See the examples below of how brands have used the latest trend/news/ topic for their benefits.
How to build backlinks with attention-catching content
Keep an eye on trending topics and Google Trends. When you see a trend on which your business can contribute, create the content ASAP.
Set up a landing page for all major days like Black Friday and Cyber Monday. Even if you do not participate in it, think out of the box and set up a landing page on the topic.
The seasonal landing page should be live all year round and if feasible under the same URL. Google give trust to those URLs which are constant. If the URL is constant you also benefit from backlinks every time the season comes.
Give away products for backlinking
People love free products, which is why give away triggers a human psychology of free thus catching the attention of the visitors. The main idea behind giveaways is to make the customer feel as if they have won a bargain. This makes them feel good, and being happy, we all know, is deep-rooted in our evolutionary desires.
If strategized properly, contest, giveaways, etc. can be a major game changer. This gives the customers a trustworthy element, which results in increasing sale of the business.
Considering another scenario, when people see that the business is giving away products for free, it leaves a powerful impression of generosity. It is always beneficial for businesses to link their business with charity once in a while.
Charity
Macy has a specific landing page for charity projects and volunteer "Macy's Gives"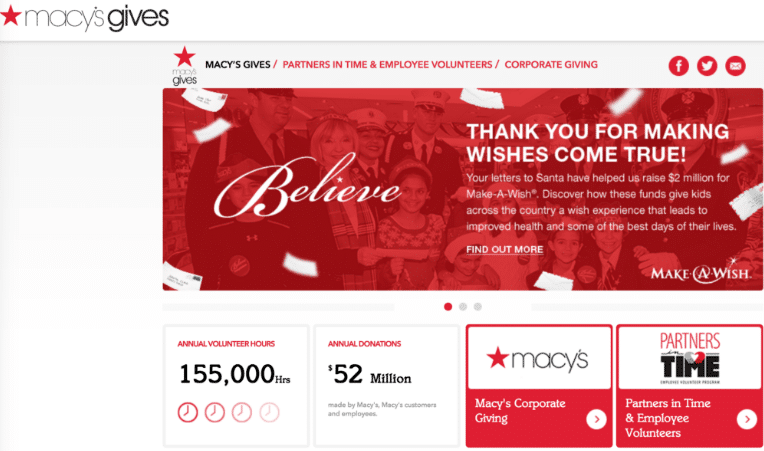 They received around 4000 backlinks, mostly from communities that received the donation or volunteer help.
Sponsorship
Wal-Mart did not start this initiative for link building but as a part of the corporate social responsibility. However, this tactic was very successful for link building.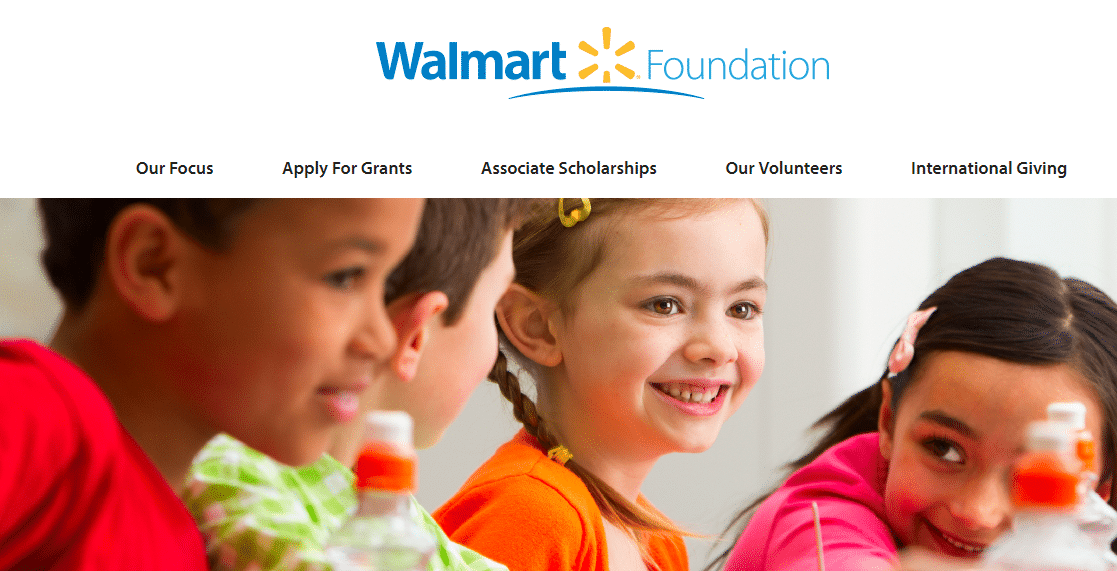 This subdomain of Wal-Mart has around 130,000 backlinks.
Discounts
Apple offers student discounts for higher education
This page has 31000 backlinks.
Giveaways
The Shoe Palace launched an exclusive offer where they offered raffle shoes as a limited edition where only a few people could win a chance to buy the shoe.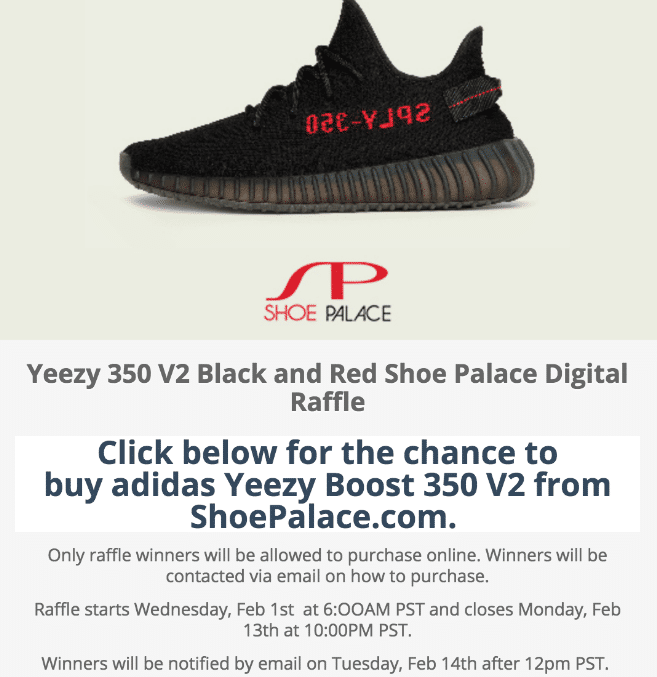 The raffle page itself collected around 200 backlinks by this giveaway offer.
How to build backlinks by utilizing giveaways
If your business has enough resources to give away school grants and donate to charity, make sure to give the program special attention on your website. Create a dedicated landing page on your website for the cause and make your customers aware through newsletters.
Make sure when you run such imitative you run the program and measure its effect.
Asking influencers for backlinks can backfire sometimes. Instead, take a different route; just send them your product with a handwritten note. This will make them feel obligated to return the favor.
Use content marketing for backlinking
Blogs
Link building without mention of the blog is incomplete. We all have seen a lot of content on the internet but how much of it is worth reading? A well-written blog is a marvelous link building machine. It helps in attracting links, building a community around your business and also serves as an information hub. To attract maximum backlinks to your blog section use word press plugins to improve your blog visitors.
Dollar Shave Club's blog section covered topics targeted to men, exclusively to men and no one else.  This is exactly why the blog gathered 1.14k backlinks.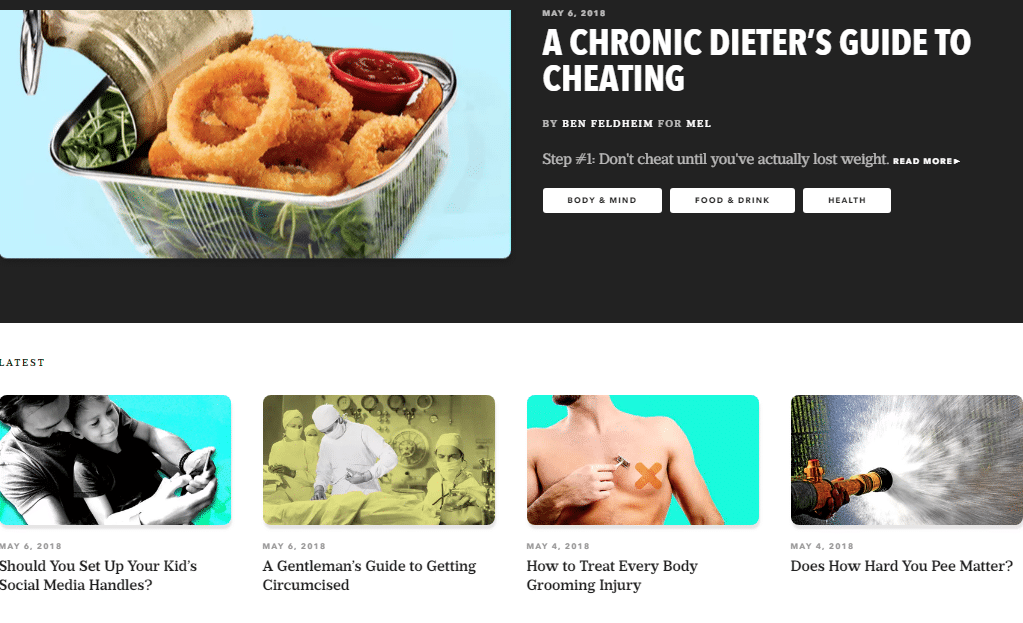 Guides
Guides are nothing short of the Holy Grail for an e-commerce business. There are two types of guides: Buyer guides that are helpful in making the right buying decision and Tutorial guides that impart information on how to do something.
Here is an example of how Mountain Warehouse Tent Buying Guide got backlinks from its campaign. The guide explains what type of tents are there, what are they used precisely for, how are they different and their pro and cons.
The page earned more than 250 links in a very less time.
Podcast
A few years ago, nobody would have guessed that podcast would play such an important role in marketing. Some companies are successfully using a podcast for their marketing campaign.
For example, Amazon web service has two podcasts: the AWS podcast and the TechChat.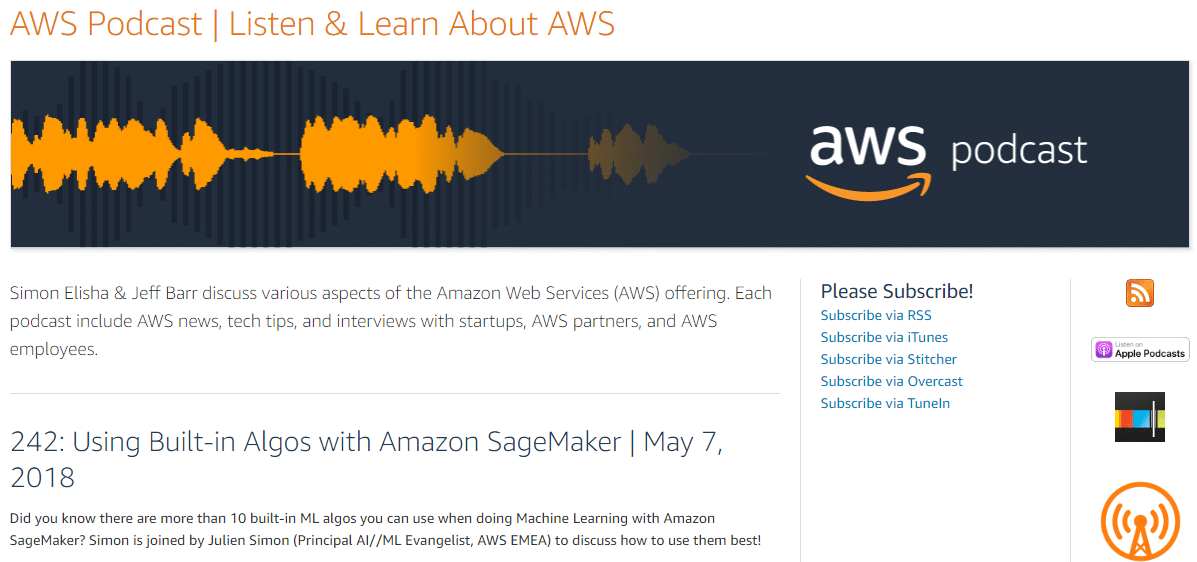 The podcast has already released more than 200 episodes in and has collected over 500 backlinks for the entire podcast page.
How to build backlinks using content marketing
Do not just focus on content that markets your product; create content which your audience can learn from. Guides help customers in making the right purchase decision, impart a clear understanding of the product and how to use it well.
Invest in blogs: Clearly define a strategy, research topics, understand what your target audience would want to read, create long-form content.
If you have ample resource and budget, start a podcast. Additional to blogs, research for topics which your audience would enjoy. Find people in your company who would sound good on the microphone.
Conclusion
In the starting of the post, we mentioned how difficult it is to build backlinks for your brand. If you want to increase the ROI, you need to work on maximizing the impact of every backlink that your brand has got. It's all about mastering link building strategies that can help you establish your credibility.
To sum it up, the most powerful way to build link are by creating engaging content in the form of text, video, images, etc. You have to evoke a strong reaction in your content like amazement, happiness, fear, fascination, etc. This will help your content in being linked by publishers.