A content management system with a huge variety of features, WordPress!!! This is the reason everybody including a blogger, a businessman, a WordPress developer, a designer and all others, love WordPress. The customization possibilities with it are ample. From having an interactive header to adding responsive images, from adding seamless scrolling to adding a chat plugin, everything is possible with WordPress on your side.
Currently, there are about 51,000+ plugins in the WordPress Plugin Directory. This number shows how wide the area of opportunity is for customization of your WordPress website. No doubt that it provides its user a plethora of customization plugins to make a fantastic WordPress website, and sometimes, even a fantabulous one too! But it is not about the number of plugins you use for your website; it is about the combination of plugins that suits your requirement.
You cannot use all the WordPress plugin at the same time. You need to choose the best combination of plugins so that your website does not get slow or faulty, and impresses your WordPress website visitors.
If you have a WordPress blog, and you're looking to impress your visitors, well guess what? You're at the right place. In this article, I am going to provide you a list of nine WordPress plugins, the 9 plugins that'll help you impress your blog visitors, and help you to effectively stay in touch with them at the same time. If you have a blog section on your business website, then this article will definitely help you to build it efficiently and engage your viewers. Let's get started straight away.
Responsive Gallery Plugins
The responsive gallery is one of the best ways to make your visitors stay on your blog. This also gives your blog a visual appeal and proves to be a good way to interact with your viewers. Let's check these plugins out which can really help you to build an effective Photo Gallery in your WordPress blog.
1. Gallery by Envira
Envira Gallery is a highly responsive and robust photo gallery plugin for a WordPress blog or website. It enables you to create seamless and beautiful picture and video galleries. Blogs with Envira plugin included have great potential to make a positive impression on your visitors. The best part of this plugin is that it has a very efficient console which always takes care of your website's speed. Adding pictures can always slow down your website. This is why Envira Gallery is the first choice for many of WordPress enthusiasts. Let's see some of its features that will give you a perfect idea about how to impress your blog visitors:
It is very efficient in sharing and selling your photos. This feature gives your visitors an easy option to share your pictures on social media and believe me; it is always appreciated by website visitors.
In order to engage your visitors, you need to customize your gallery and Envira gives you very easy tools to customize it.
Easy Drag and Drop Builder is just the thing you'll need to create an impressive gallery.
Easy to organize your gallery with an impressive cover photo.
Impress your visitors by adding an interactive slideshow, both in automatic and manual playback.
2. Photo Gallery by WD
If you're looking for a free plugin to impress your visitors, Photo Gallery by WD is the perfect choice. It is a fully responsive photo gallery with ample amount of advanced functionality, absolutely free of cost.
Let's see some of its many features:
It is a 100 percent responsive photo gallery with different view options. Compact Album, Thumbnails, an Image Browser and a slideshow for galleries.
You can also add a music track to the slideshow of the pictures.
Interactive WordPress search bar for the images.
Social media sharing.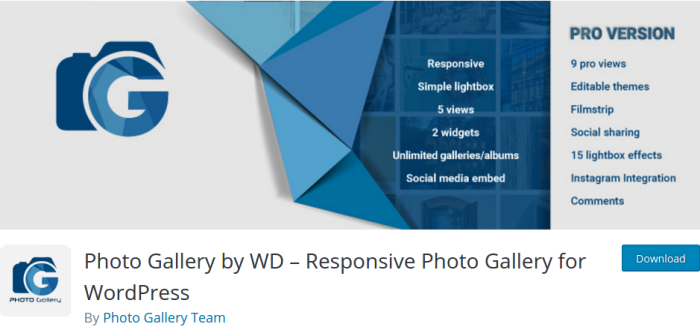 WordPress Table Plugin
Do you want the audience to stay engaged and feel comfortable seeing diverse data tables on your site? Then upgrade your presentation style with a quality table plugin. Displaying various types of data in WordPress blogs in an organized tabular format can make people spend more time with you because long paragraphs are simply boring!
3. Ninja Tables
Here's a dynamic table plugin that ensures responsive data tables for your website. Ninja Tables freemium is the best table plugin for WordPress users and can take the top spot effortlessly because of the massive range of features and ease-of-use. You can add unlimited data and configure data types for each column. Moreover, it doesn't require any coding knowledge! Create and customize an online table with Ninja Tables and grab attention from the visitors.
Check out some key features of Ninja Tables:
Integration with WooCommerce to create product tables, generate tables with form entries from WP Fluent Forms, and auto-sync with Google Sheets data

.

Multimedia support for an interactive table.

Create charts in Ninja Charts with table data.

Maximum table designing option, including table color customization, responsiveness, and layout.

Conditional column formatting to highlight cells, Custom CSS and JS, value transformation of data, and stackable table configuration for all devices.

Drag and drop, custom filter, sorting, and frontend editing.

Import-export (CSV and JSON files).
Chat/Contact Plugins
Chat plugins are one of the best ways to interact with your visitors. During any problem they encounter in your website, these plugins are quite handy. This is the reason they can be very effective in order to interact with your visitors.
4. WP Live Chat Support
WP Live Chat Support is entitled as the "Most Cost Effective Live Chat Plugin". It is perfect for small businesses blogs. Let's check some of the features of this plugin:
Multiple simultaneous chats at a time.
Six different chat interface themes.
Animated chat box.
Multilingual translation feature.
5. Zendesk Chat
Now, imagine how convenient it would be if you would know where your visitor currently is on your WordPress website. Zendesk Chat will let you know all about the visitor's location on your website. Zendesk Chat is popular because of this particular feature, but there some more useful features too. Let's have a look at them:
Mobile responsive chat box.
It also enables you to directly reach your visitor by triggering chat directly addressed to them. Especially useful if and when a visitor stuck in your web page.
It provides smart analytics which gives you an exact data of what your visitor is doing and where he/she is stuck. So, that you can directly approach them and offer them a solution.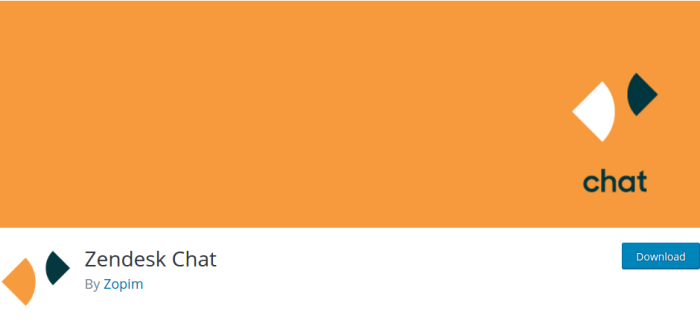 User Rating Plugins
WordPress developers can and should integrate a user-rating plugin to enhance the user experience of the website visitors. This kind of plugin gives them the power to upvote or downvote the content or the website. Allow me to present one of the best user-rating plugins of all time.
6. WP Review
WordPress developers and development teams love this user-rating plugin. WP Review enables your visitors to rate your content in terms of stars or points out of 10. It is up to you how you want your visitor to rate you. This makes a visitor feel valued. Let's see some of its many features:
Thoroughly fluid responsive.
Minimal yet modern interface.
Supports Google Rich Snippets.
Custom Login Page Plugins
A custom login page will definitely be useful from visitor's viewpoint. Let's see which plugins a WordPress developer can use to give the site visitors a good login page.
7. Customize WordPress Login Page
It is a powerful plugin that allows you to make custom WordPress login pages. It makes you stand out in the crowd where there are so many websites just like you. Let's see some of the standard features of this WordPress plugin:
Catchy Background slideshow.
Social media account links with login pages
Engaging Animation.
Unlimited color schemes and 500+ Google fonts

.
8. Erident Custom Login & Dashboard
A login page speaks a lot about the website. This plugin can help you in significant ways to give your login page layout a 'mojo' touch. Let's see what this plugin allows you to do:
You can upload your own logo and background images on the login page.
Change the Login Button color.
You can hide the links such as 'Forgot Password' and so on.
Easy to change the WordPress logo to a logo of your choice.
Interactive Search Box Plugins
The search box is very important when it comes to a website's blog. Let's see which plugins can help you to add an interactive search box in your WordPress website.
9. Ajax Search Lite
Ajax Search Lite is a highly responsive live search engine which will increase your website's user interaction. Many WordPress developers like to use this particular plugin. Let's see some of the features of Ajax Search Lite:
Easy to search on any post and page.
8 beautiful page build-ups.
Icons are CSS3 and "Retina-ready vectorized SVG".
Highly compatible and responsive as well.
10. Relevanssi- A Better Search
Relevanssi is a replacement for the standard WordPress search box. It can be made better by applying some custom features. Let's see what features help you to make a lasting impression on your visitors:
 Easy to search in order of relevance rather than date.
It will highlight the search term in the post which makes it easy for your visitor to check what he's looking for.
Easy to restrict searches to categories.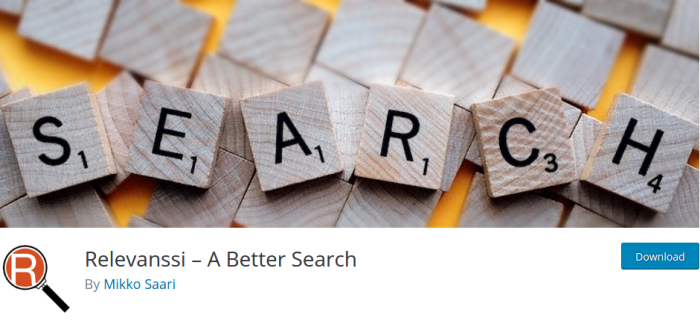 Wrapping it up
I am sure you will like the list of 9 WordPress plugins that WordPress developers love to use. The best thing about these plugins is that they are easy to install and offer great user experience to the visitors, without them knowing why they liked the site so much. So much for being a backend genius, WordPress is secure as well as a widely loved Web Development platform. If you have any queries about these WordPress plugins, feel free to contact me through comments.