Online food ordering & delivery is one of the fastest growing markets. Worldwide, millions of people order food online & get it delivered in the comforts of their home. While the shift of food ordering sector towards the internet is welcoming for both – restaurants & customers – on the restaurants' end, things can become a bit difficult as they have to manage a plethora of concurrent orders at once.
YoYumm, being a leading food ordering marketplace builder, already offers necessary features for restaurateurs to manage their orders efficiently. In an effort to further simplify the process, FATbit team recently launched Android apps for restaurants & delivery boys. Both these apps, with their simplified layout & feature-rich dashboard, will make order & delivery management, super-easy, super-fast, and that too, on the go. Let's check out the major features & functionalities of both apps.
Restaurant App
Order management
Managing orders is a stressful task for it involves – checking received order, conveying order to chef, assigning delivery, check if the parcel has been delivered, and so on. YoYumm's app has been designed keeping in mind all these tasks.
Now, managing all these order related activities has become a task of few clicks. In effect, this would save restaurateurs a lot of time, which they can spend in enhancing their services, promoting their business, and so on.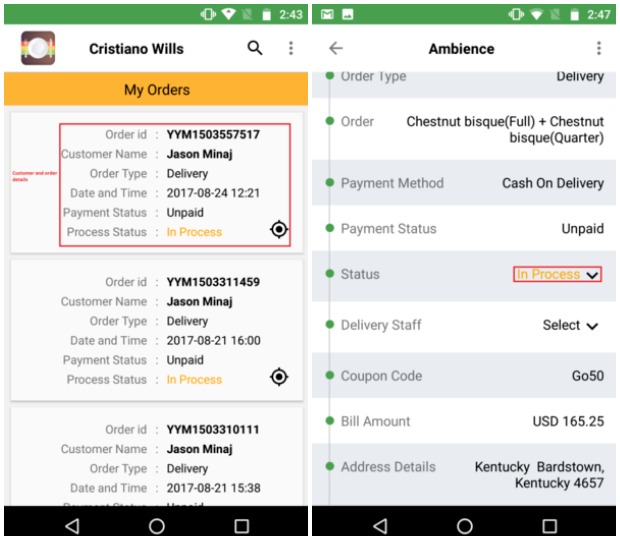 Recommended Reading: How Food Industry Businesses Should Approach Digital Marketing
GPS Tracking
With YoYumm Android app for restaurants, tracking the exact location of an in progress order would be much easier. The app is integrated with the GPS technology, which is much needed whenever a delivery service is included. The app also triggers notifications for key milestones, such as order is out on delivery, and orders is delivered and marked so by the delivery boy.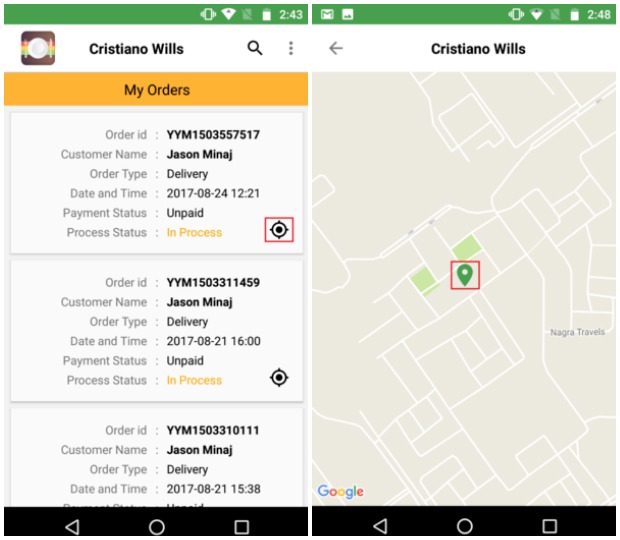 Assign Deliveries On-The-Go
It is not possible that the restaurant owner remains available in the restaurant at all times. With YoYumm app, owners can manage their orders anytime & from anywhere. Initiating a delivery is just a matter of two clicks – first, change the delivery status to in-progress & then select the delivery staff, which they find right for the task.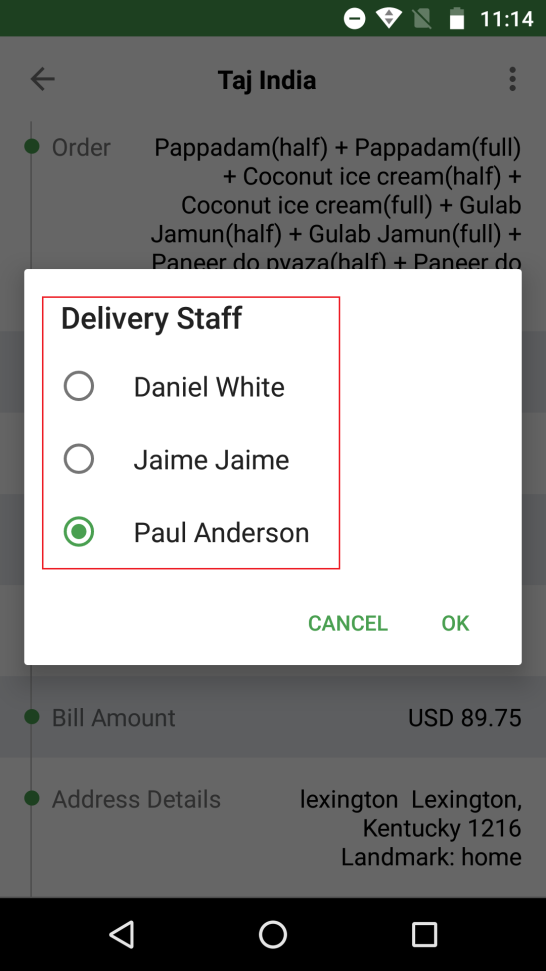 Here note that in YoYumm restaurant app, owners have full control on deciding which delivery boy delivers which order. This in turn, will help them in achieving better operational efficiency.
Intuitive UI/UX for easy management
The UX of the app is designed to reduce the time and efforts that restaurant owner puts in to deliver a particular food parcel. With YoYumm app, they can manage the orders, assign orders, change the status, check the location of delivery boys, etc., in just by a few clicks. The app has easy navigation which allows restaurant owners to switch between tasks easily.
Take a virtual tour of the YoYumm's restaurant owner dashboard
Delivery Boy's App
Check orders
Delivery boys are needed to be updated about the orders in the real-time as to when & where the order is to be delivered. They also need to keep restaurants in the loop for delivered or canceled orders. Managing all these tasks on the go can be a hassle, which often results in delayed & mixed up delivery. With YoYumm Delivery Boy app, checking orders pending for delivery, orders delivered on a particular day, etc., has become super easy. The app also allows the delivery boy to search orders by the order number.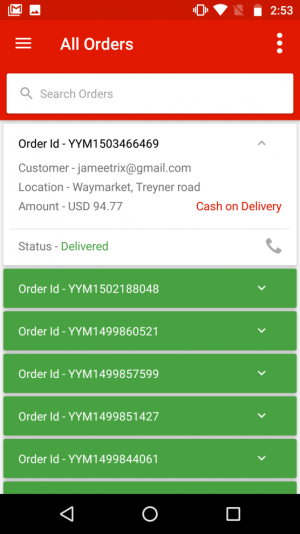 Change status
Maintaining a continuous communication channel with the restaurant is essential for delivery boys. To save the trouble, YoYumm app allows delivery boys to easily change the status of their order. There are four statuses – pending, in-progress, delivered, and cancelled, which delivery boys can manually select to intimate restaurants about the order status.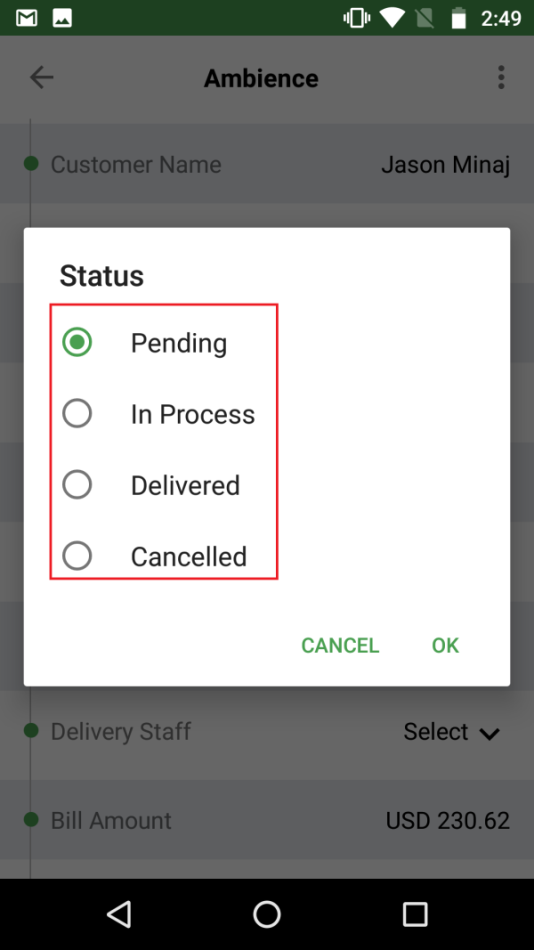 Also Read: What makes online food ordering marketplace and good business idea?
Check Previously Delivered Orders Log
Keeping track of the number of parcels delivered by a particular delivery boy is essential, which is why YoYumm's app shows the list of items delivered previously.  Delivery boys can easily filter those orders according to the timeline they prefer. The app allows delivery boys to check current month's, current week's, today's, or all orders.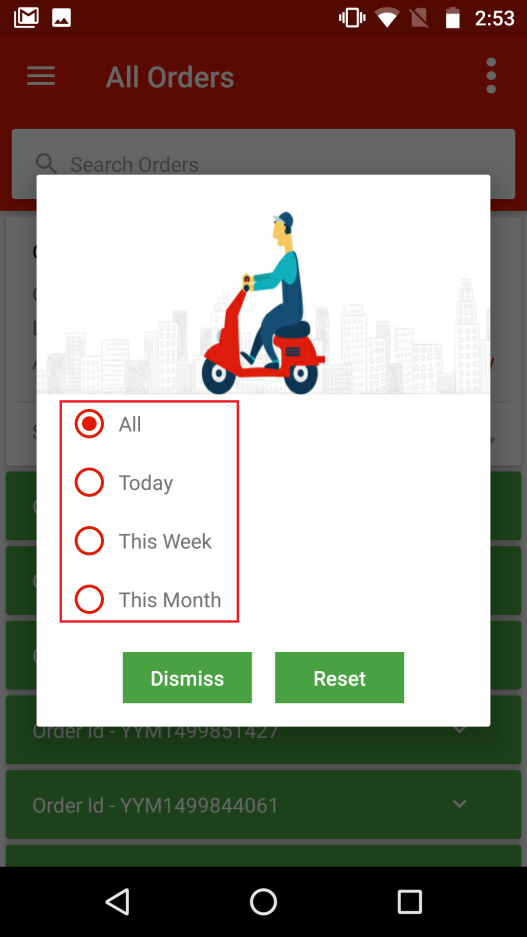 Call the customer with one click
A direct communication between the delivery boy and the customer is also important. Understanding the importance of this feature, YoYumm's delivery boy app provides contact information of the customer along with the order details. With one click the delivery boy can contact the customer. YoYumm has been integrated with click to call links for the ease of the delivery boy while delivering the food order.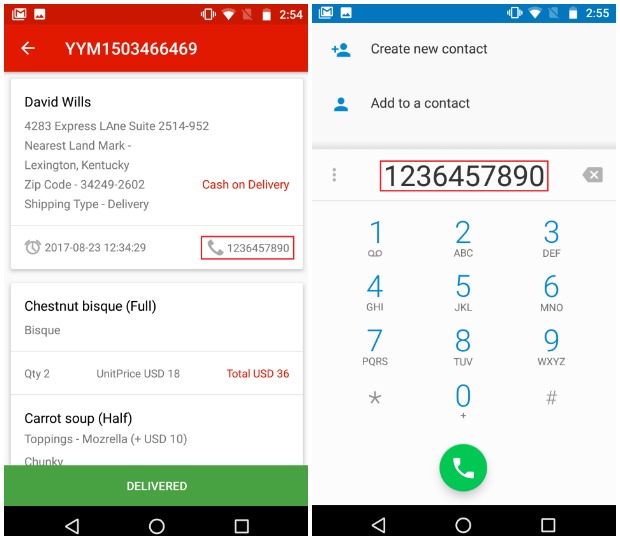 Cash on Delivery
In case of cash on delivery, YoYumm app allows the restaurant owners to specify whether the product has been paid for or not, so it appears with order in the delivery boy app. This in turn, automatically eliminates the need for repeated communication between the restaurant & delivery boy.
Have additional questions about YoYumm mobile apps?
Conclusion
There is no denying the fact that the growth in the online food ordering & delivery industry is huge & will continue to stay so. In fact, it is expected that online food ordering sector will produce many unicorns in coming years.
To ensure that aspiring entrepreneurs continue to seize the opportunities available in the sector, FATbit has continuously worked on providing better solutions – whether it is the recent launch of YoYumm's upgraded version, or these mobile apps. In addition, we will also launch YoYumm mobile app for customers very soon. Stay tuned for further updates.