Last Updated: 11th January, 2023

A concept that has been going on from centuries in the offline world has now come as a storm in the online world. People through broker or middleman have been renting out property and equipment from a very long time.
Entrepreneurs with this idea started online businesses of renting houses, cars, etc. The sharing economy has grown tremendously in the 20th century as people prefer to rent out products for a short duration of time rather than buying.
The rental industry has changed people's ideology over time in many industries like hospitality and transportation. It has given these industries a new venture to branch out.
What we will cover in this blog post:
What are the Growth Opportunities in Sharing Economy?
The rental industry is rapidly growing as a platform that provides temporary access to various assets. This industry which was valued at $19 billion in 2017 is expected to be $59.4 billion by 2022. In areas where the sharing economy is already booming, growth in rental services is exceeding both Gross Domestic Product (GDP) and infrastructure construction.
This is particularly true in the US, where rental has been expanding at annual rates of between 5-7%. The number of adults (in the U.S) using the increasingly popular renting economy is 73.7 million in 2019 and is likely to increase to 86.5 million by 2021.

Which are the Profitable Business Models in the Sharing Economy?
Heavy Construction Equipment Rental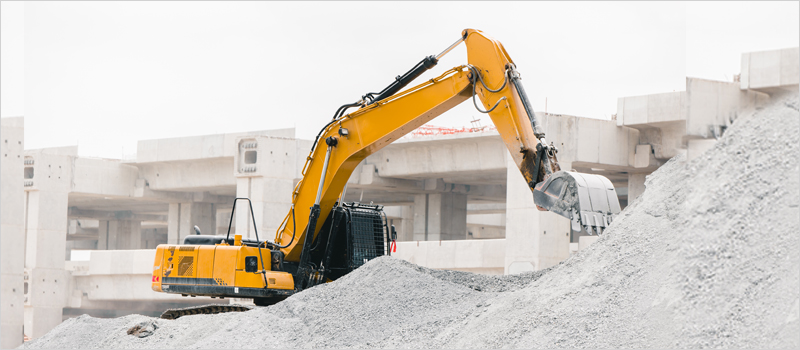 Growth of Online Construction Equipment Rental
With the rise in infrastructure development, the demand for construction equipment has also increased. Since buying out every single tool on their own is a costly and unessential investment for construction companies and small contractors, starting an online rental business that deals with construction equipment is a sound business idea. Excavators, Forklifts, backhoe loaders, and dozers are among the most rented construction equipment.  
Latest In the Industry
With unprecedented technological changes, it has become easier for online equipment rental companies to track equipment usage and monitor rental operations transparently. Furthermore, mixed reality is also an expected trend, which can revolutionize the process of equipment rentals by delivering virtual equipment demos in a realistic way. 
Burly is the perfect example of an online heavy equipment rental marketplace. It lets equipment owners make money by renting out their equipment to construction companies. With technology, the company is able to make the equipment rental process a whole lot faster, easier, and less expensive compared to traditional rental businesses.
Revenue and Growth Stats
The global construction equipment rental market is expected to grow from $116.0 billion in 2022 to $164.6 billion by 2029, at a compounded annual growth rate of 5.1%.

Earthmoving and road construction equipment had a market share of around 60% in 2020 which is likely to be maintained citing the increased federal expenditure on public infrastructure.

There are more than 18000 equipment rental businesses in the United States and major share of the market (45%-50%) is dominated by the key players.
Online Equipment Rental Business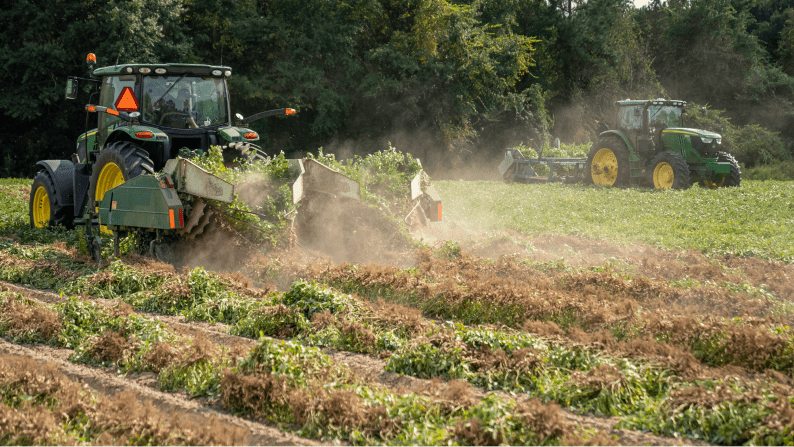 The Growth of Equipment Rental
A person goes into a local shop, checks if the required equipment is available, and then rents it for a set period. However, the customers did not always find the equipment they needed at the time they desired. So with technology came the equipment rental businesses.
According to the online equipment rental industry guide published on Yo!Rent official website (online rental software), the growing population and urbanization have led to a proliferation of construction activity, especially in developing countries. But the equipment doesn't come cheap and its value is always depreciating after the purchase, so it's often preferable to hire equipment.
Latest In the Industry
Many big brands that offered their products offline have shifted their efforts to renting out their products to people who do not want to own these products. Some of the products that can be rented in this niche are tools (any kind of tools and electronics), medical equipment (also include wheelchair rental), medical supplies, sports and outdoor (also include camping gear), home appliances, washer/dryer, heating, and air conditioning.
Revenue and Growth Stats:
The equipment rental industry has a significant contribution to the US economy with current revenue of $37.43 billion in 2020-21 which is expected to reach $42.6 billion by the year 2024.

Other than the mainstream equipment rentals, the global medical equipment rental market valued at US$ 51.05 Bn in 2020  is also expected to expand at a CAGR of 4.2% for the forecast period 2021 to 2028.
Online Car Rental Business

The Growth of Car Rental
The spending power of each person is not equal, some people manage to buy a car, while others don't. Now as technology has evolved in most industries, it has also changed the working of the car rental segment. People can now rent a vehicle according to their specific requirements.
Latest in the Industry
Companies like Turo have made it easy for anyone to rent a car of their choice. Much like how one searches for clothes or other essentials on eCommerce websites, users can search for cars by entering their choice for features, make, color, transmission, and much more.
Revenue and Growth Stats
Revenue in online car rental market is projected to an annual growth rate (CAGR 2022-2026) of 9.38%, resulting in a projected market volume of US$116.40bn by 2026.

The user base for online rental business is estimated to be 602.2m by 2026

The user penetration in car rental market is 4.0% in 2022 and is expected to hit 5.4% by 2026.
Online Dress Rental Business

The Growth of Dress Rental
A person would want to wear a Louis Vuitton tuxedo for his best friend's wedding but would not want to spend thousands of dollars on one event. A trend amongst millennials is to wear designer clothes to a special event, but most don't want to repeat the dress for other parties. The whole idea behind dress/clothes rental is to utilize the worth of branded clothing by renting them to other people.
Latest in the industry
Many businesses which can generate profits in this niche have been subjected to a centralized business model. The owner of the website has an inventory of the clothes and rent them to multiple people.
Even large enterprises are using this model and making their expensive clothes available on rent. Some businesses in this industry are also utilizing the subscription-based revenue model to yield continuous income. The items that can be rented in this niche are dresses like formal wear, traditional dress, wedding dress, fancy dress, and more.
Recommended to read: How To Start An Online Dress Rental Business
Revenue and Growth Stats
Online clothing rental market is expected to reach $ 1,856 million, globally, by 2023.
According to a new report published by Allied Market Research, titled, online clothing rental market by end-user and clothes style: global opportunity analysis and industry forecast, 2017-2023, the global online clothing rental market was valued at $1,013 million in 2017, and is estimated to reach $ 1,856 million by 2023, registering a CAGR of 10.6% from 2017 to 2023.
North America leads the online clothing rental market, followed by the Asia-Pacific region.
Asia-Pacific which is still in its latent phase of adopting the rental clothing trend is expected to grow at the highest CAGR of 11.4% mainly.
Women end-user segment accounts for the highest market share accounting for nearly 58%, however, the men end-user segment is projected to witness the highest demand during the forecast period.
Overall, the ethnic wear segment possesses higher market share and is expected to witness considerable growth, owing to their frequent use in festivals, higher cost of the rental, and greater maintenance costs.
Online Vehicle Rental Business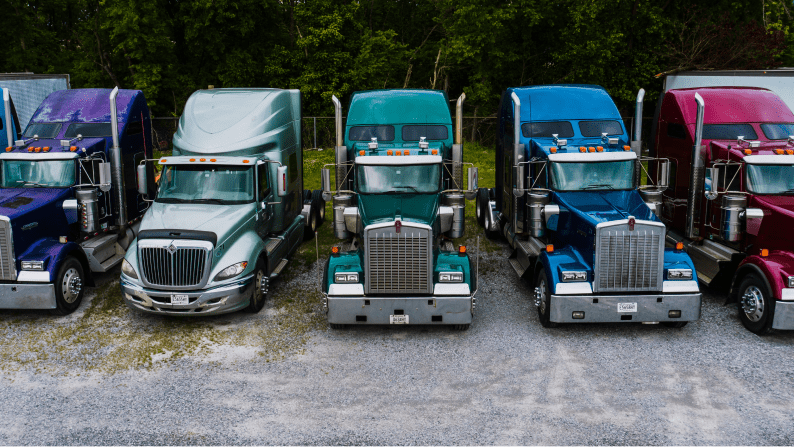 The Growth of Vehicle Rental
With rise in global tourism and traffic in densely populated cities, the demand for renting vehicle rentals in multiple categories has been observed. Except cars, renting out vehicles such as RVs, trucks, and adventure vehicles can be a profitable rental business idea to start with. Analyzing the potential of the industry, this niche can be targeted easily due to lack of technology driven businesses in the sector. 
Latest In the Industry
With evolution of technology most of the vehicle rental have started to shift their bookings and all other operations online. Also, many segments such as trucks and luxury cars have seen rise in rental demands due to higher purchase and maintenance costs. 
Recently, RV rental businesses have paretnered with banks to provide affordable plans to the customers.
Revenue Stats and Growth
The Recreational Vehicle Rental Market was estimated at USD 642.12 million in 2021, and it is projected to reach USD 1018.96 Million registering a CAGR of about 8% during the period 2022-2027.

 Truck Rental market is expected to grow at a CAGR of 10.32% till 2030.

The global luxury car rental market is projected to grow from $39.54 billion in 2022 to $65.42 billion by 2029, at a CAGR of 7.5% in forecast period, 2022-2029.
Online Camera Rental Business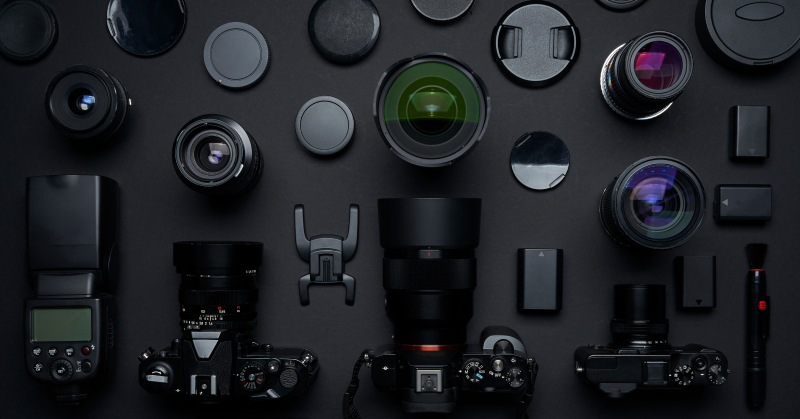 Growth of Camera Rental Business
Owning an expensive camera these days adds to the overhead cost of maintenance. Generally, people find it a costly affair to own multiple lenses, cameras, and other accessories. Consequently, it gets tough for an individual to have a collection of all the purpose-specific equipment.
Pertaining to this, starting a camera rental business can be an effective solution to provide customers with the latest cameras, lenses, and other accessories.
Scope of Camera Rental Business
The camera is used on multiple occasions and professions. Some of the leading tasks where the camera is used are
Weddings
Sports photographers
Business photoshoots
Wildlife photography
Fashion portfolio shoot
Vlogging etc.
Social media is on the rise and the user count has increased rapidly. All the professions that require cameras usually prefer advanced tools for the best results. Since it becomes difficult to have the latest gear all the time, renting is the perfect option for professionals.
When starting a camera rental business, you need effective business planning, defined revenue streams, and dedicated camera rental software that is reliable, secure, and user-friendly.
Reports and Stats for Online Camera Rental Business
As reported by Statista, the cinema camcorder is the most rented camera equipment followed by Mirrorless and DSLR cameras.
According to DroneRush, a high-end consumer camera drone costs around $1800 which is a costly affair for most professionals. So, there is a vast scope for rental businesses dealing with camera gears.
One of the biggest names in the online camera rental industry, LensRentals was started in 2006 with a single camera, and currently has revenue of $19 million.
Online Furniture Rental Business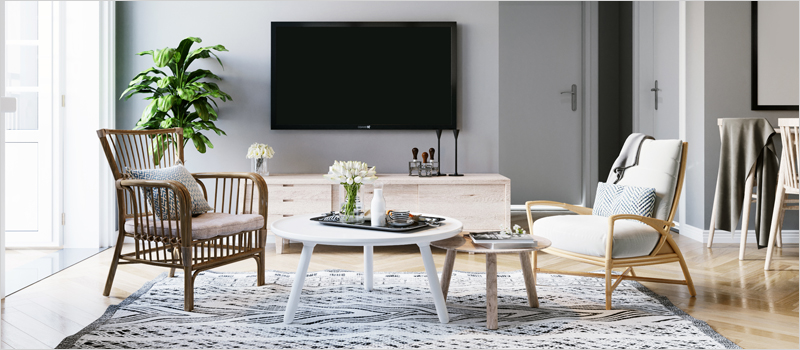 The Growth of Furniture Rental
People, especially millennials, have started moving to different places for many reasons. They also prefer to travel light and take the least number of furniture items. The place where people wish to settle, they prefer to rent furniture and interior decoration material. This niche has huge potential as people are moving more and more towards renting furniture than actually buying it.
Latest In the Industry
Many businesses have come up in the interior decoration rental segment. They now provide items on a monthly rental basis. Packages are set up according to an item that is being rented. Long term renting has become a trend in this industry. Some items can be plants, furniture, household appliances, and more.
Revenue and Growth Stats for Furniture Rental Industry
The global furniture rental service market is valued at $73.19 billion in 2022 and is expected to reach $139.05 billion by 2029, at a CAGR of 9.6% in the forecast period.

509 businesses are currently operating in

the

U.S.

furniture

rental industry.
Online Accessory Rental Business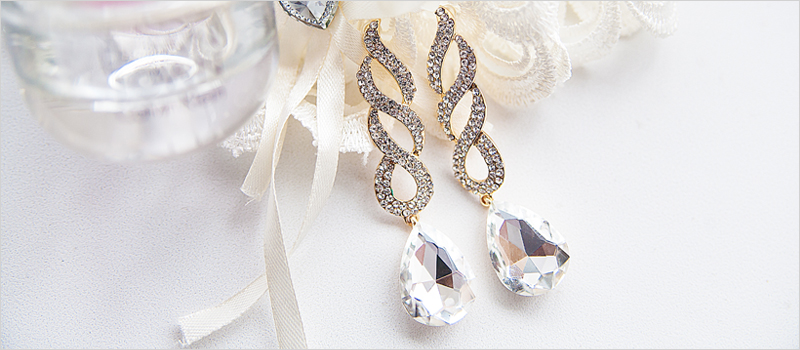 The Growth of Accessory Rental
There are items that complement the main product and are needed only for a short period. Such items are often left in storage rooms after one-time use. People have started utilizing the full value of the products as the condition of these products wears off after some time.
Latest in the Industry
Businesses are not just renting out single items they have a decentralized model where all the categories of items are present. Jewelry rental website has become immensely popular but they will be profitable only in the centralized model. Items that can be rented in the accessory rental industry are Camera Lenses, Festival Items – Lights, Christmas trees, Jewelry, etc.
Revenue and Growth Stats
Total Revenue that accessory rental gathered  in the year 2019 – $6 billion

Number of business in the accessory rental – 12,644

Annual growth of accessory rental in 2014 – 2019 – 3.1%
Capture the Opportunity by Launching a Niche-Specific Rental Website with Yo!Rent
Other Rental Items
The Growth of Other Rental items
Other than the above-mentioned items there are more items which can be rented. These items were being rented in the offline world but they have shifted online according to the demands of the users.
Latest in the Industry
There are a lot of things that can be rented and some of them are caskets, animal/pet, portable toilet, cake, baby toy, and more. Entrepreneurs have to make sure that these items do not involve emotional value because people do not prefer to rent items which they are emotionally connected to.
Revenue and Growth Stats
In 2018, the German video rental market generated revenues of roughly 190 million euros, according to the Society for Consumer Research.

How to Plan the Perfect Strategy to Get Started in Sharing Economy?
Research your market thoroughly and test if you're useful
Businesses in the sharing economy are dependent on the renters and rentees to make the website profitable. An entrepreneur might be sure that his/her website will bring ease in the area of operation, it is important to take note of the demand and supply of the products in the target area.
Due to the complexity in the rental industry, the entrepreneur has to research and analyze both the customer and the supplier side. Make sure you conduct extensive research to study the market. If there are enough customers in your area make sure there are enough suppliers too.
After thorough research, make sure you test the market too. Start with a minimum viable product (MVP) and launch it in the market. Check if people are volunteering using it. Doing so will help you identify problems that you can rectify later.
Note: There are some products which people do not prefer to rent out or use. Many factors influence product selection, some of the factors including emotional value, hygienic reasons, etc.
Make sure you offer the right value to the user
Airbnb does not need to spend a massive amount of money to entice property owners to list on their website. The owner will prefer to list themselves as they will be earning extra money. Answers to questions like "What's in it for me?" should be elaborated on the website to enable visitors to understand the value. It is an essential element to consider before creating a content strategy for your brand.
Build your trustability
In the sharing economy, the trustability of your business is directly proportional to the success of your business. Honest and transparent reviews are important to improve the trustability of your business. Provide quality products and customer service and you can easily win customers trust. Furthermore, customers must be able to voice their concern and give feedback.

How Can I Build a Rental Website?
You can select either a custom or off-the-shelf solution. Launching your rental website through online rental software like Yo!Rent can add competitive advantage while building a rental website from scratch will take a few months.
Yo!Rent is a market-ready solution through which entrepreneurs can easily launch a rental website/marketplace. Important multivendor capabilities, including renting and selling, that are needed to make the website profitable are already present in the platform. Furthermore, entrepreneurs can customize the platform according to their business needs.
Final Thoughts
In Europe, where economic growth rate is lower, rental has still been expanding at around 3% each year, and more in some countries – the highest growth in European countries occurred in France (5.7%), the Netherlands (5.2%), and Spain (5.1%).
Based on figures published by the American Rental Association (ARA) and the European Rental Association (ERA), the global rental growth rate is around 5.0%. That's for a market that is valued globally between US$90-100 billion, with approximately 80% of that generated in Europe and North America.
Insights on Rental Industry for 2022 – 2027
Choosing the right technology partner is the most important aspect of a successful business. Yo!Rent is an online rental marketplace solution which can help entrepreneurs launch a multivendor website. It is customizable according to the needs of the entrepreneur. Other benefits are – self-hosted, licensed based system, free 1-year technical support, and many more. Check the demo now or schedule a one on one demo to know more about the system.