Last Updated: 14th February, 2023
There are many successful online businesses that serve as prototypes for new startups. But still, setting up an eCommerce business remains a challenging undertaking. The ever-changing dynamics of the eCommerce industry coupled with the technical complexities inherent in eCommerce website development make going quite tough for aspiring entrepreneurs. 
To ensure the startup journey is a smooth one, entrepreneurs can opt for ready-made eCommerce systems, which considerably cut down the development cost and time.
However, with so many readymade eCommerce systems available, finding the best ecommerce system for startups is not an easy job. Moreover, choosing an ecommerce solution that boasts of being a "jack of all trades" is not ideal. It's important to select an eCommerce solution that gives your business the best chance of fulfilling its unique requirements.
Make sure the eCommerce solution that you choose:
meets your business needs

is customizable (So that you can make changes as per changing market scenarios)

is SEO friendly (You want your ecommerce website to show in search results, don't you?)

is easy to manage
To make the overall process of choosing the best ecommerce platform easy for entrepreneurs, we have curated a list of few ready to launch ecommerce systems catering to the popular ecommerce niches:
1. Yo!Kart
This award winning multivendor ecommerce software is ideal for setting up an online store for apparels, electronics, personal care products, home appliances and digital products.
Loaded with marketing, payment, product management and reporting features, Yo!Kart offers everything that is necessary to run a successful online business. Some of the features Yo!Kart offers include – multiple payment gateways, PPC Module Integration, fully customizable script, SEO ready website, blog integration, smart product recommendations and sales tracking & reporting.
By paying a one-time fee of $250 for Yo!Kart startup package, you can turn your entrepreneurial dreams of launching an ecommerce marketplace like Amazon and eBay into reality.

Check Demo
2. Yo!Rent
Yo!Rent is a proficient online rental software to build a rental marketplace. The solution comes with multi vendor capabilities that help run an online equipment, travel gear, dress, furniture etc. rental marketplace in a convenient way. This online marketplace solution has helped revolutionize the renting and sharing economy by providing entrepreneurs with a quickfire way to start their own rental marketplace.
The mobile ready ecommerce platform comes with real time inventory management and user-friendly CMS to help entrepreneurs launch a scalable marketplace. The biggest advantage of starting an online rental marketplace with Yo!Rent is customizability to mold the look and functionality according to business requirements and target audience. Know about the latest version of YoRent rental software, YoRent-V3.
View Demo
3. Yo!Coach
Yo!Coach is a ready-made online tutoring and consultation software, designed for entrepreneurs to launch their online tutoring/consulting business with ease. It is fully customizable and can be tailored to launch platforms like Preply, italki, Verbling, Cambly, and so on. Furthermore, Yo!Coach encapsulates an array of exemplary features, using which tutors/consultants can deliver one-to-one and group online sessions to learners.
 It also comes with a powerful admin dashboard that offers reports and analytics using which the platform owner can track key metrics, blog management for content modification and publishing, commission management to set different commission rates, and so on. Yo!Coach is a white-label solution that comes equipped with robust mobile apps for on-the-go learning.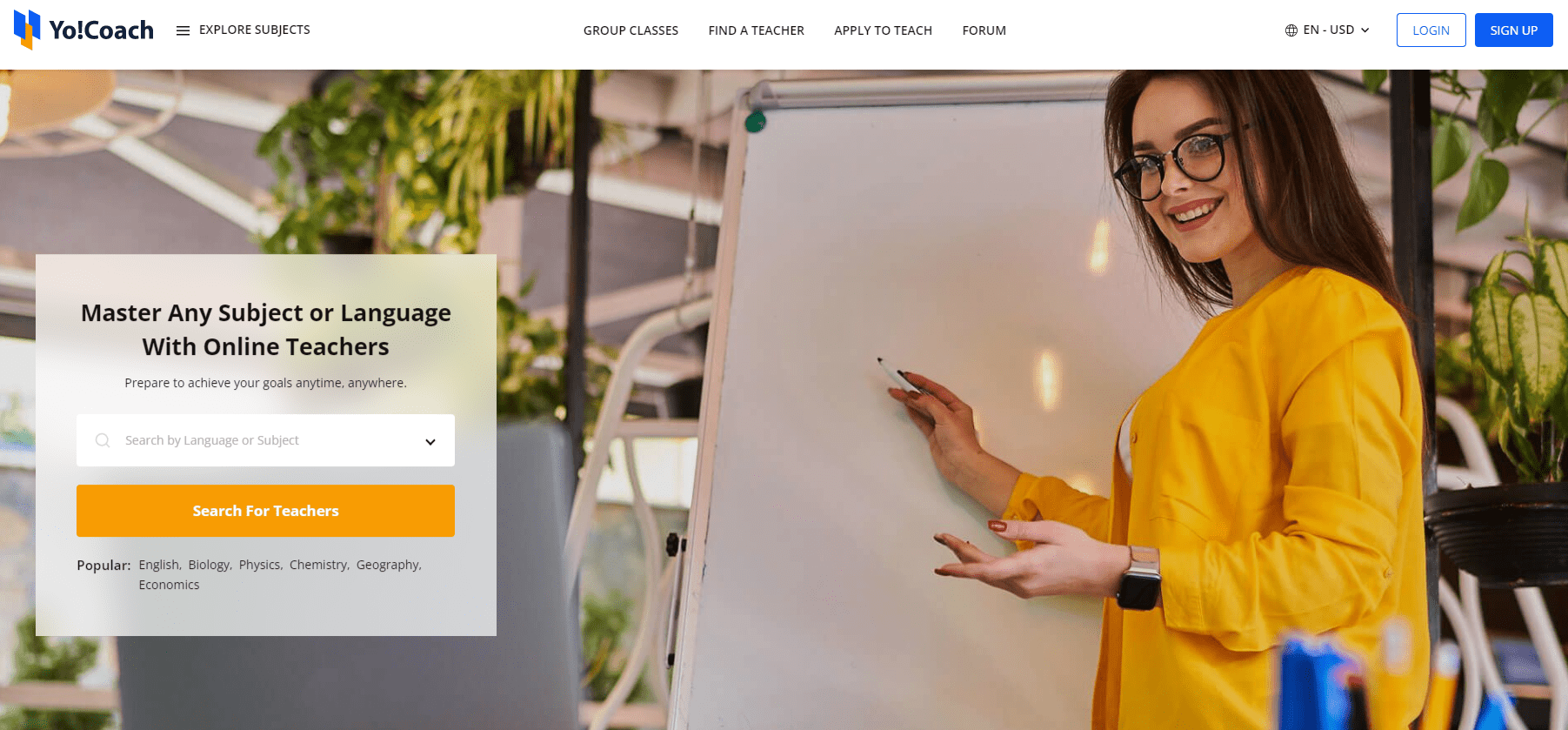 View Demo
4. Yo!Coach Plus
Yo!Coach Plus is a one-stop online course marketplace software that is built to help entrepreneurs launch an eLearning platform like Udemy and Coursera with ease. It is self-hosted and GDPR compliant.
Yo!Coach Plus also packs a powerful admin dashboard and incorporates powerful features such as reports and stats, progress tracking, resource management, dynamic search filters, automated refund, and more. In addition, it has all the features of synchronous learning that are offered by Yo!Coach.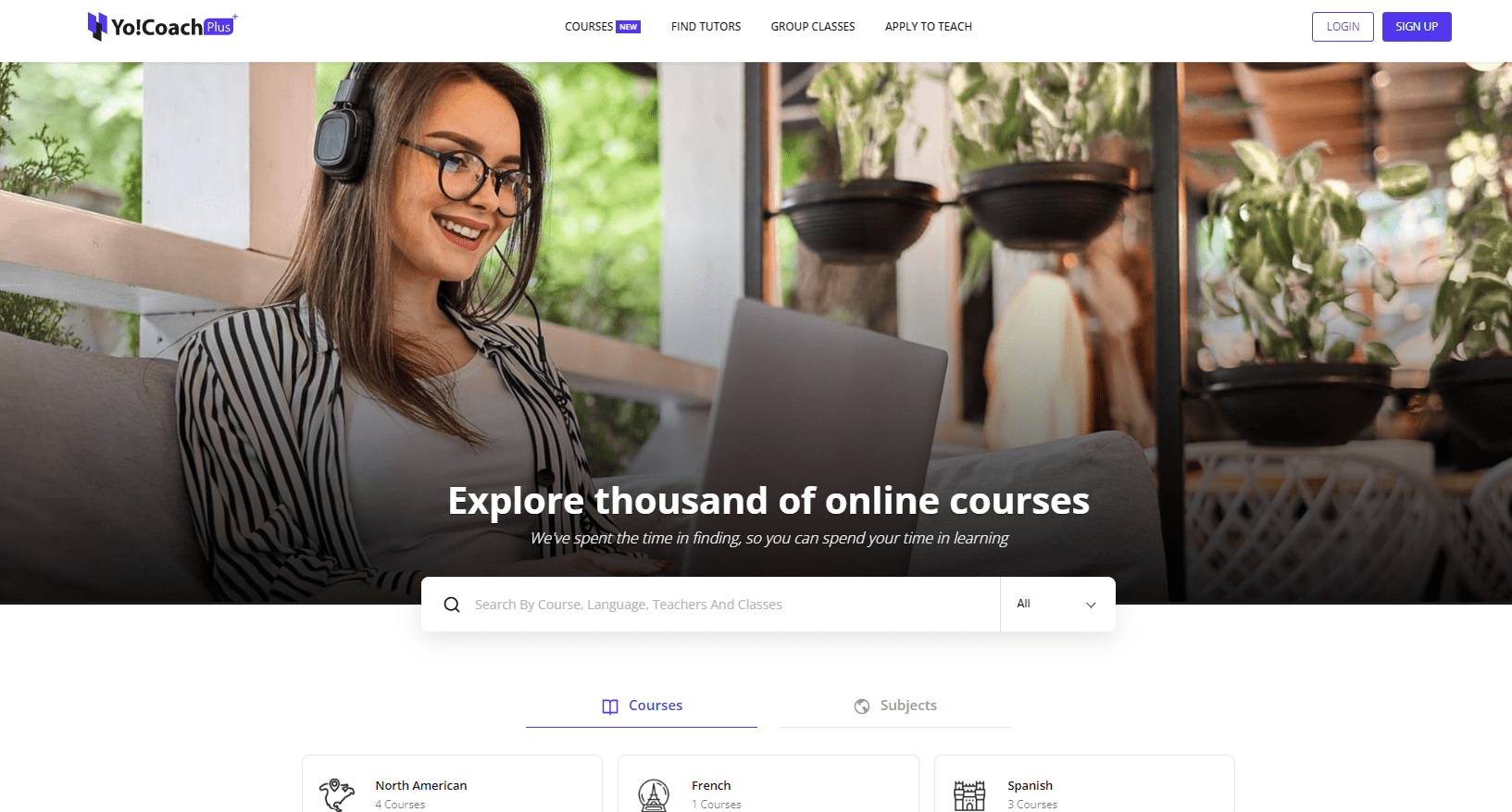 View Demo
5. Growcer
Growcer is a readymade grocery eCommerce solution that offers robust mobile applications for both buyers and delivery staff. Being a white-label solution, it offers a lifetime license to its clients for using the product under their own brand name. 
Following a holistic approach, Growcer has served a spectrum of clients globally and has enabled them to scale their businesses. Equipped with a resonating design, Growcer offers a myriad of customizable features and functionalities.
Growcer is highly scalable and platforms like Instacart, Walmart, Peapod, FreshDirect, and more, can be easily built using Growcer. 
Apart from other benefits, Growcer provides free installation and 12 months of free technical support. And, alternative niches like board games, epharmacy, pet supplies, and more, are also catered by Growcer.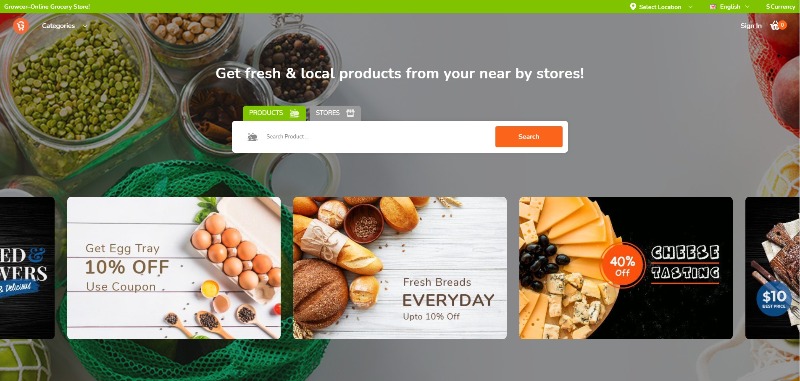 6. VivoCabs
If you're an aspiring business owner rearing to own your place in the ride-hailing economy then look no further than VivoCabs for all your needs. It's a quick, effective and reliable solution to launch taxi/cab booking mobile apps.
With Vivocabs it's quite simple to launch driver and rider based mobile apps for both the Android and iOS platforms. Moreover, there's a Web-Admin-Panel to manage ride details, transaction management, fare management, driver, vehicle categories and much more.
The mobile applications for drivers and riders are integrated with rich features such as SOS function, live ride tracking , push notifications, driver/rider ratings, fare estimations and much more.
At last, the best thing about VivoCabs is that it is completely customizable based on business' unique requirements.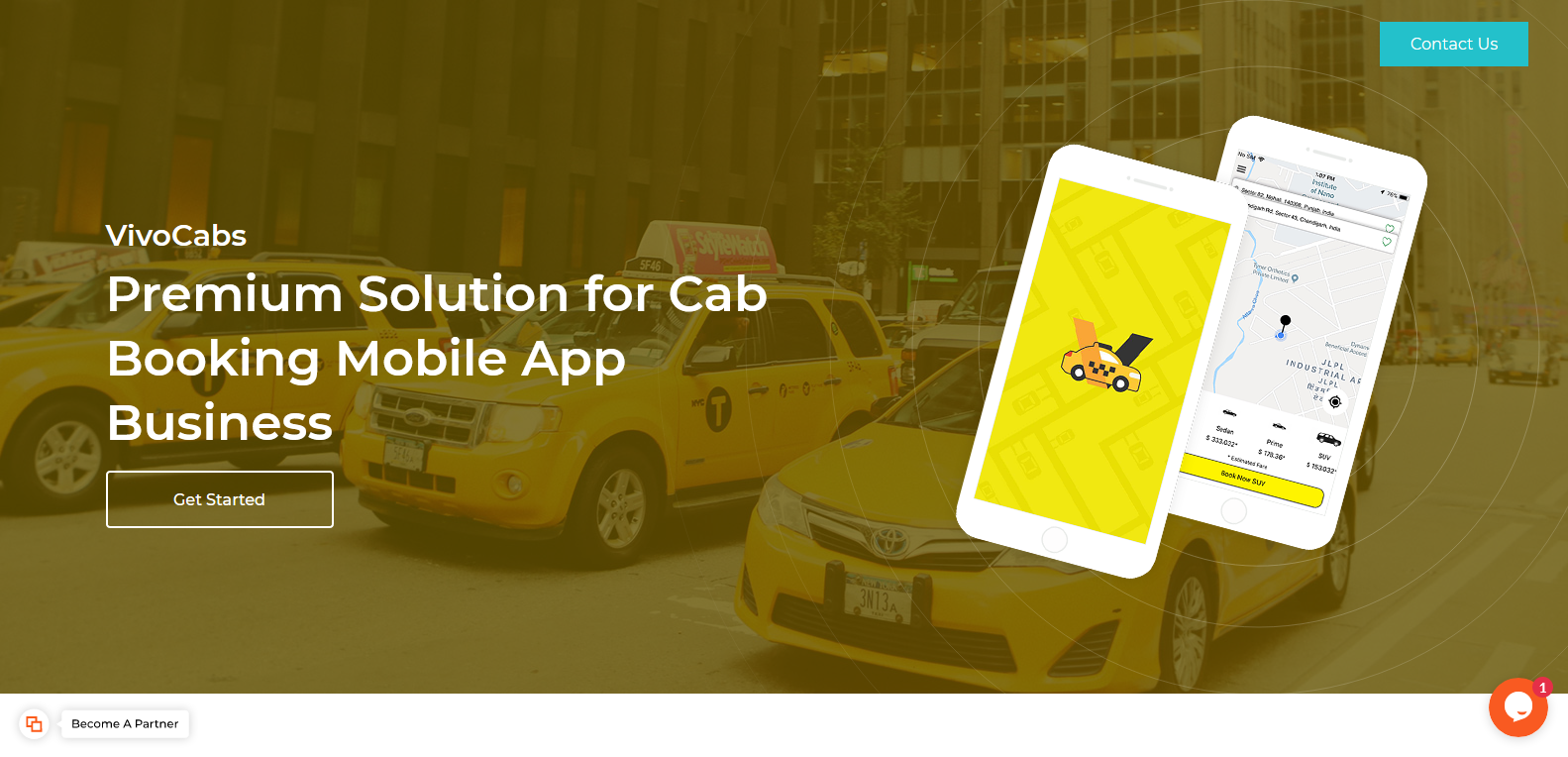 Check Demo
7. Yo!Gigs
Yo!Gigs is an ideal professional services marketplace software to assist entrepreneurs launch a viable services business in the on-demand economy. It is customizable, supports unlimited users and has separate interfaces for the businesses owner and service providers. Its multi user CMS simplifies management for the business owner and marketing features like SEO and social media integrations assist in promotion.
What make the solution feasible to launch a professional services marketplace are its distinctive modules like bidding management, payments wallet and communication features. These features not only help entrepreneurs launch a profitable marketplace but also conduct smooth business operations.
Some other types of on-demand marketplaces that can be developed with the help of Yo!Gigs are salon services marketplace, doctors marketplace, home repair services marketplace, babysitters marketplace and more.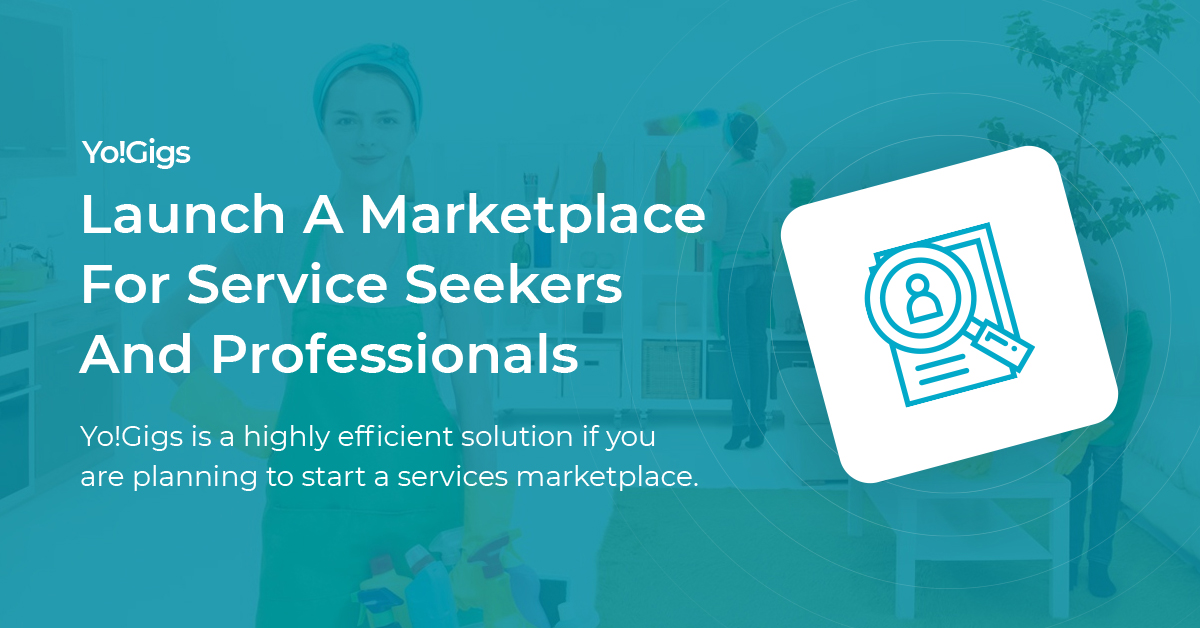 Check Demo
8. FunAway
FunAway is a fully customizable travel activity marketplace system catering to the needs of entrepreneurs who want to make their mark in the online travel industry.  With features like calendar management, map integration, social media integration, sophisticated user and booking management, it is very easy to manage and handle travel bookings with FunAway.
FunAway takes into account all the crucial features required for front end users (Travelers), Host (Travel Agents/Merchants) and Admin (Website Owner).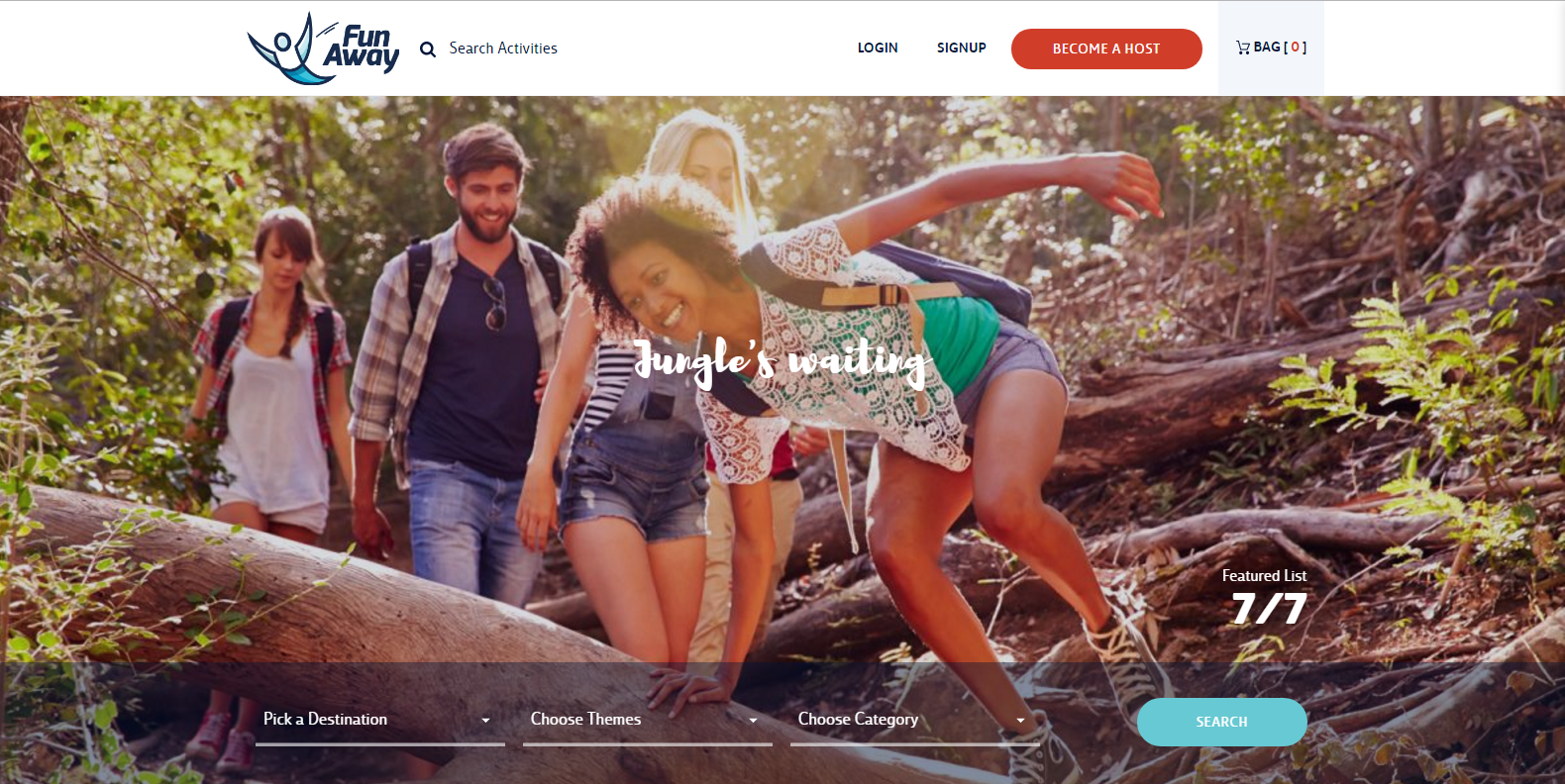 Check Demo
9. YoYumm
Those thinking of starting an online food business should definitely consider YoYumm. It is an online food ordering and delivery portal builder known among the enterprise ecommerce platforms for its amazing features like intelligent order management system competent to handle any number of food orders and deliveries.
With distinct features like review management, delivery slot management, SMS integration and Discount coupon management, YoYumm clearly has an edge over other online food ordering platforms.
Planning to build an online food ordering portal?
10. VivoGigs
VivoGigs is a result of the growing demand for an online gigs marketplace. Focused on bringing event planners/organizers and artists/performers at one place, VivoGigs is known for its useful features such as location mapping, easy gigs posting, power search, review and ratings, and many more.
It's a comprehensive system that lets you launch your business in the most efficient manner without burning a hole in your pocket.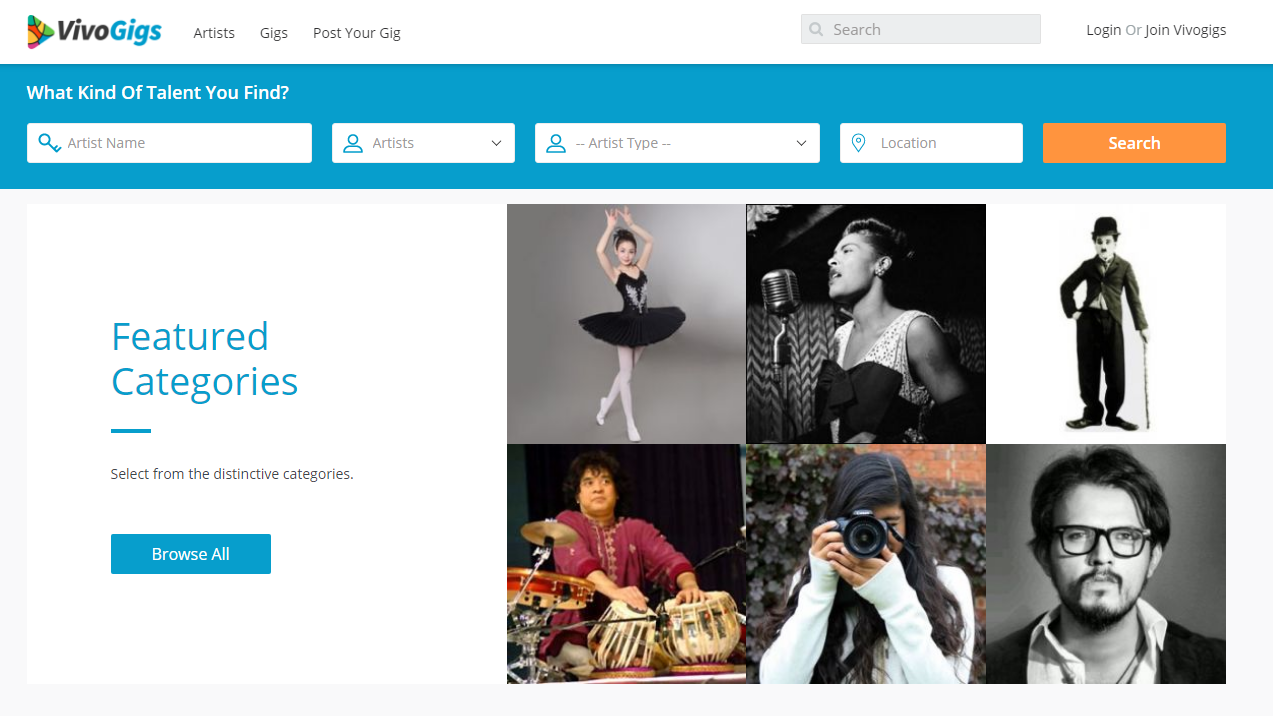 View Demo
11. Yo!Care
Building a care service marketplace has become a walk in the park with Yo!Care. It is a revolutionary solution, offering secure wallet, map-based job search, easy job management, advance reports and appointment calendar.
It has been carefully crafted keeping in mind all the key features vital for service seekers, service providers, and website owners. Yo!Care is also mobile friendly meaning an online care services marketplace built using Yo!Care would easily run on any screen.
12. Stitch
Custom clothing is the latest fad among millennials, and what better than en-cashing this opportunity with an online custom tailoring platform powered by Stitch.
The inbuilt product customization feature which helps buyers (front end users) customize the products as per their style and requirements, makes Stitch a popular choice among those who wish to start a custom tailoring website.
This custom clothing platform is powered by a highly customizable CMS, which means you can manage the complete website without any help of a developer.
Social media integration, discount coupon management, email notification, multiple payment options and blog integration are some of the Stitch features that can take a custom clothing business a long way.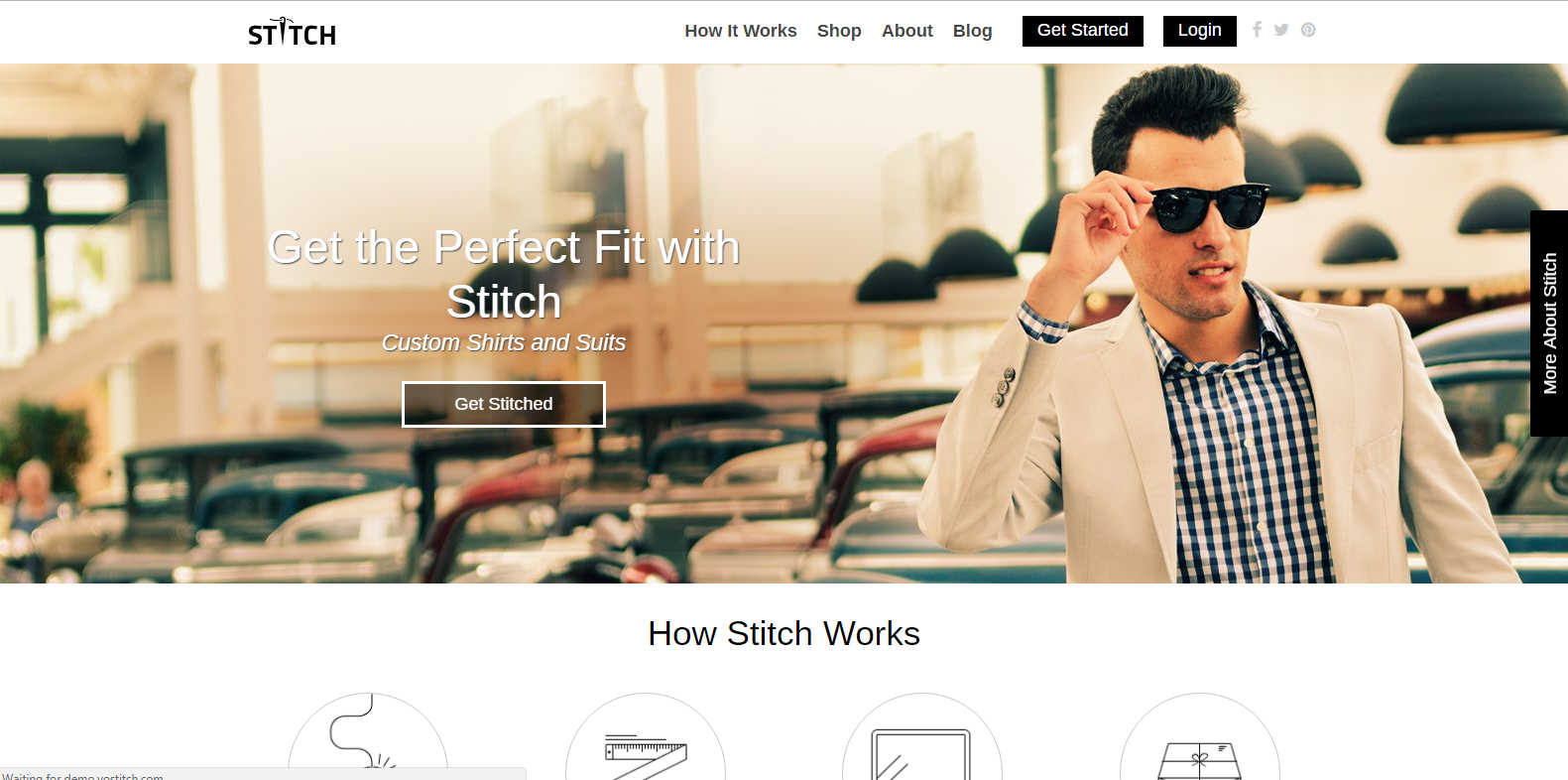 View Demo
Conclusion
Readymade ecommerce systems have made it easy for anyone to launch their own startup. The solutions mentioned in this post have the potential to convert an idea into a successful startup. For those entrepreneurs who want to live their startup dream and launch their own ecommerce store, there is no better proposition than those mentioned here.
Make your dreams come true with vast range of FATbit products