Over the past decade, mobile technology has unfolded new business facets and opportunities in the market. Today, entrepreneurs hold the power to build new marketing channels via a business mobile application that incorporates customer validation and improves the time to value using lean methodology. According to Statista, mobile apps are likely to generate 188.9 billion U.S. dollars in revenues via in-app advertising and app stores.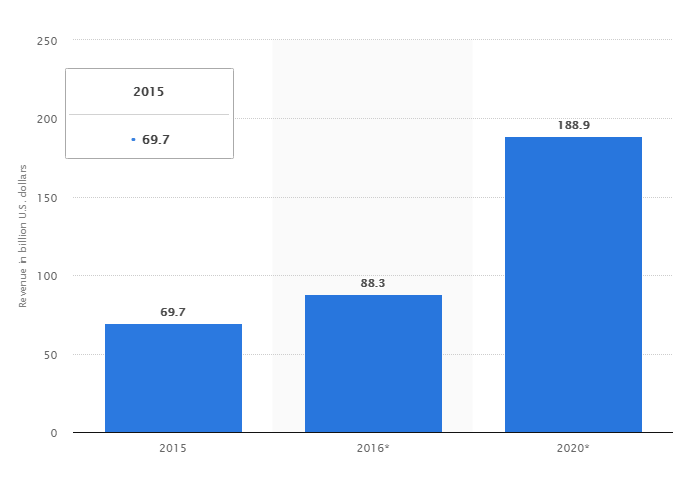 Source: Statista
In a customer-centric market, the success rate of an app depends upon mobile app development trends such as user interface (UI) and user experience (UX). Different Android and iOS apps are built with different UI/UX specifications, uniformities, and conventional elements.
Hence, it is important for business owners to know the difference between an Android app UI and UX design before choosing a mobile app development partner. Without further ado, let's discuss some important stages of Android and iOS app design to offer the best UI and UX.
The Testing Phase
Beta Testing Phase
Beta testing helps maintain your mobile app quality and improve its user experience. It is important to test your mobile app in the real world among few people in order to find and resolve any bugs or errors. The feedback received can be used to fix any existing issues ahead of the app's production release.
A/B Testing
It is considered as highly effective when performed with valid iterations of modifications and clear hypothesis. A/B testing reduces bounce rate and increases conversion rate as it helps determine the best content to convert sign-ups into purchases.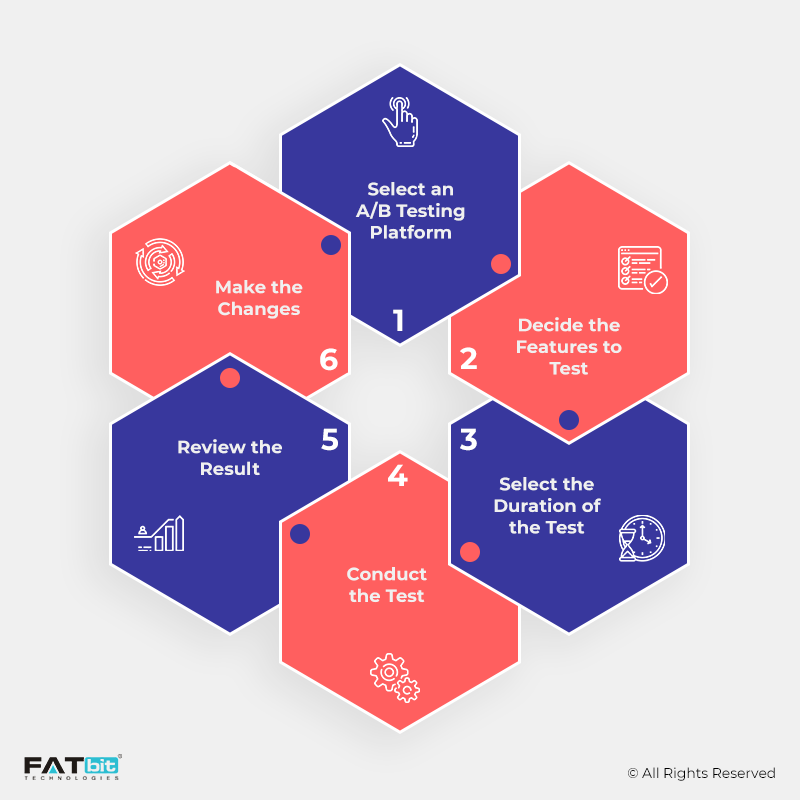 Onboarding
The main aim is to convert first-time users into repeat users by creating a positive experience. The onboarding process helps minimize the potential drop of users and provide them seamless experience.
There is not much difference between the Android and iOS app user retention rates. However, according to a recent survey conducted by Adjust: The Mobile Measurement Company, "Android apps retain 16% of their users after seven days while iOS apps retain 18% of them. On average, the iOS app retention rate is 1-3% higher than that for Android apps".
Uniformity
Uniformity develops familiarity or interaction of users with a mobile app. The layout of your app plays an important role in engaging users and developing uniformity.
How to bring uniformity to an Android platform?
Using material design, your android app development partner can design and introduce the same elements while developing widgets and modules. The material design promotes uniformity by removing inconsistency from the design of the UI. Furthermore, an Android app has to be tested across multiple operating systems and hardware setups to maintain consistency.
How to bring uniformity to an iOS platform?
iOS has many advantages. One of the reasons behind this is its unified nature. If the app works on one iOS device, it will work on all (such as iPad or iPhone scaling).
Deference
Any mobile app should always make minimal use of bezels, drop shadows and gradients in order to make the content more interactive. This process of improving the visual quality of content is termed as deference.
In Android, you can use card-based layout to present content in a consistent way across the platform. In iOS, a page is an individual screen of content that can be accessed by swiping.
App Publishing
Both the Google Play Store and Apple Store have their own sets of rules and release procedures, which means the process of publishing apps on the two app stores is different.
An Android app takes a few hours for the apps to go live on the Google Play Store. Therefore, it is an easy, affordable, and less time-consuming process. Google Play Store allows you a staggered release of your app. It means if you are not sure about a certain update or a new version of your app, you can test it with a small group of users.
For an iOS mobile app, you have to create a paid Apple developer account. Apple will further review your app before it gets published. Apple allows you a phased release of your app. It means you can choose a certain set of users with whom you want to test the app. iOS has more stringent approval guidelines as there are higher chances of getting rejections in iOS.
Costing Factors
The cost of mobile app development is based on business requirements and needs. The primary factors that affect its cost are the type of business model, app features, platform, design, and mode of development.
Android apps require more coding in which XML layout is done manually which leads to an increase in the overall development time. Furthermore, bigger Android devices require more testing hours. On the other hand, iOS apps are created for one platform and the cost generally depends upon the complexity of the idea implementation and embedded functions.
Note: It will be unfair to think if mobile app development on one operating system costs less or more than the other. Your mobile app development partner needs to consider a number of things such as visual design, customization, backend infrastructure, and screen-size/device selection, before deciding the real cost of an app. The price also varies based on modules you want to add in the app.
Improve your Branding Strategy with an Engaging Mobile app
Bottom Line
A great design is a differentiating factor entrancing users to download and continue using your app. However, before you finish your search for mobile app development partner, it's important to create a perfect roadmap. For example:
Fill a need – define user's needs that your app will be addressing.
Understand the context – define the user's situation to ensure the best user experience.
Create a unique visual identity – maintain consistency between the app experience and operating system.
Keep users coming back – minimize crashes or freezes, and keep the onboarding process simple and intuitive to teach users about the app functions in a natural and interactive way.
Now that you are aware of different aspects of enhancing the experience for mobile apps, you can get a better return on investment by making an informed decision and selecting the right partner.