YoKart, the multivendor system developed and owned by FATbit has won product of the year award at an event co-hosted by STPI (Software Technology Park of India). Ecommerce has become the buzzword in the startup arena, with every other entrepreneur looking to launch an ecommerce marketplace. The biggest reason that has fueled such growth is the emergence of cost-effective turnkey solutions that act as easily accessible website scripts to build new online stores. This trend has certainly given a breath of fresh air to entrepreneurs, making it easy for them to start their own Etsy or Ebay but the choices are still limited and unaffordable for new generation startups.
YoKart as a multivendor ecommerce platform solves the troubles of entrepreneurs who are ready with plan and budget to start a new online business. The much-acknowledged turnkey solution has bagged the product of the year award at TiECON Chandigarh for coming across as the most dependable solution in terms of technical soundness and affordability. Check more updates of the event, selection procedure and thoughts of the founder of YoKart at News-Republic.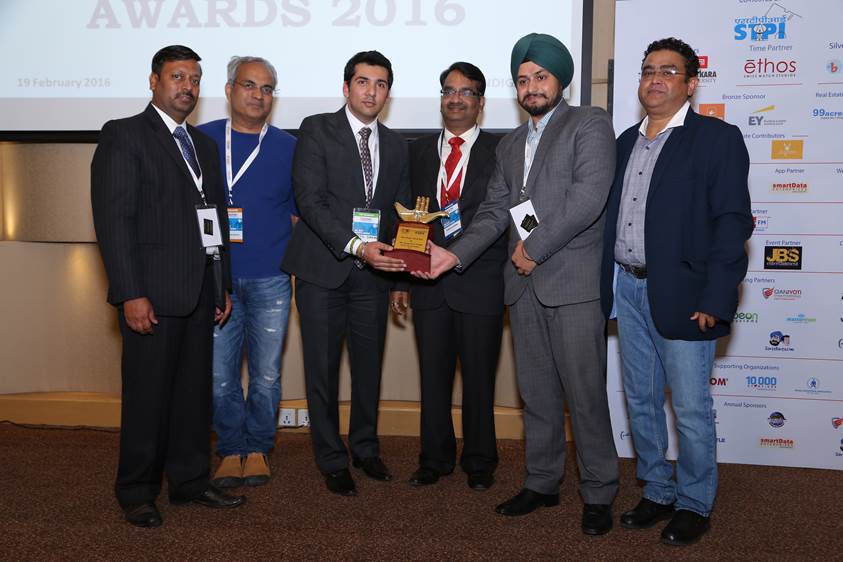 The event held on February 19 witnessed several distinguished speakers, startup founders, CEOs, delegates and seasoned professionals. It was organized to encourage the startup ecosystem and acknowledge highly innovative products of the tier-2 cities. A number of groundbreaking products were presented before the panelists, however, YoKart outshined in all three aspects – commercial issues, technical reliability, and post-sales support, thereby getting the coveted honor.
Read What Experts Say About Yo!Kart
Check Reviewspilot.com
YoKart has been systematically developed aiming at countering some of the critical issues faced by startups venturing in the ecommerce industry. Developed after careful contemplation, YoKart has nearly all the features required in a proficient multivendor ecommerce marketplace.
Ever since its launch, YoKart has created an immense buzz in the ecommerce sector. The recent acknowledgement comes as incentive for constant improvements made by the company in last sometime and contribution to startup ecosystem.
Check Features, Pricing, Demo and other offerings of Yo!Kart
Go to Yo-Kart.com