The rise of digitalization amid the COVID-19 pandemic has transformed consumer behavior. As numerous customers eschew the brick-n-mortar stores and crowded gathering places, the ecommerce sector is likely to grow in the coming future. Hence, it is the crunch time for entrepreneurs to step-up and invest in ecommerce businesses to turn the tides of COVID-19 in their favor. Starting a new venture might feel like an overwhelming undertaking, but numerous businesses have seen a rise in demand in this crucial time.
Here are some online business ideas where investments can generate profits amidst the COVID-19 crisis:
Best Online Business Ideas Worth Investing Amid the Coronavirus Crisis
E-Grocery Business
The dread of getting exposed to the virus is making consumers reluctant to go out for grocery shopping these days. Due to this reason, offline grocery stores are challenged in an unprecedented manner. Grocery ordering & delivery apps have witnessed a sharp growth curve in the number of downloads on a daily basis. The total number of searches for grocery delivery services have increased dramatically since the Coronavirus began, according to a report by Google trends.
Furthermore, as per the consumer behavior survey conducted by Acosta, 68% of the U.S. consumers said that they would continue using online grocery delivery services even after the pandemic subsides. So it is a clear indication that investing in an online grocery business is a wise choice in the current situation.
Market Leaders in the E-Grocery Industry

Instacart is a U.S. based grocery delivery company that delivers fresh food, drinks, and other groceries with same-day delivery in America and Canada.

Launched in 2002, FreshDirect is a direct-to-consumer grocery delivery company headquartered in the Bronx, New York. It is one of the Northeast's leading online grocery stores that deliver fresh food and groceries to residences and offices in the New York metropolitan area.
Liquor & Wine Ecommerce Business
The online wine industry is on the rise amid the COVID-19 crisis. A huge number of buyers are purchasing alcohol online since the COVID-19 began. According to Nielsen, online alcoholic beverage sales in the US increased by 387% during April.
It is also estimated that most of the users might not switch back to traditional liquor stores due to the added convenience and ease of doorstep deliveries. Therefore, setting up an online liquor & wine marketplace will represent a huge yet untapped opportunity for entrepreneurs in the present situation.
Market Leaders in the Liquor & Wine Ecommerce Industry
Drizly is an alcohol e-commerce marketplace that delivers wine, beer, and spirits to the people residing in the U.S and Canada. 

Founded by Devaraj Southworth and Maxim Razmakhin, Thirstie is one of the leading logistics service providers for beverage alcohol brands in the U.S.
E-Pharmacy Business
The Coronavirus has caused severe damage to the health of people since its inception. Therefore, the online pharmaceutical industry has seen a huge spike in demand for the delivery of medicines. According to a recent report by EY, the online pharma market is expected to touch $2.7 billion by 2023.
Maintaining the regular supply of medicines is the need of the hour. It's not possible for quarantined COVID-19 suspects to go out and get medicine from the medical stores. So, setting up an online pharmacy and ensuring the on-time delivery of medicines to those in self-isolation could play a crucial role in reducing the spread of the virus.
Market Leaders in the E-Pharmacy Industry

MedsEngage is a certified online pharmacy that offers OTC products and prescription drugs to Canadian residents at affordable prices.

Rowland Pharmacy is one of the leading healthcare pharmacies in Tulsa, a city in the U.S. state of Oklahoma. The company provides healthcare and compounding services to the people residing in the Tulsa area.  
Pet Food Delivery Business
Pets are providing the much-needed comfort to those who are still avoiding to go out of their home and adhering to work-from-home directives due to the COVID-19 pandemic. According to ASPCA, animal adoption centres across the U.S. have seen a massive upsurge in pet adoption rates in the last few months. This rapid adoption of pets has escalated the demand for pet food delivery services.
Moreover, the rising concerns among the existing pet owners regarding their pet's health have caused them to increase their spendings on healthy pet foods. As per recent reports by Fortune Business Insights, the global pet food market size is estimated to reach USD 127.21 billion by 2027. These numbers make a very strong case for entrepreneurs to enter the online pet food industry.
Market Leaders in the Pet Food Delivery Industry

PetSmart is a leading North American pet food company engaged in the sale of products like pet food, accessories, furniture, etc. 

Chewy is a US-based retailer of pet food and other pet-related products. The company was founded by Ryan Cohen and Michael Day in June 2011.
Online Vegan Food Delivery Business
People are more conscious about their eating habits amid the COVID-19, which has increased the demand for different types of vegan food products. In order to tackle their health problems, many people have turned to plant-based foods in such unprecedented times.
This shift has drastically increased the sales of online vegan food delivery businesses. As per the recent reports by Million Insights, the global vegan food market is expected to reach USD 24.06 billion by 2025 with a CAGR of 9.6%, which indicates that it is the right time for entrepreneurs to invest in this profitable industry.
Market Leaders in the Online Vegan Food Delivery Industry

The Vegan Garden is an online meal delivery service that delivers vegan meals and plant-based food to the American residents.

Vegin' Out is a premier online vegan food delivery company that offers  simple, healthy, organic, well-balanced and freshly prepared vegan  meals to the people living in Los Angeles, Southern & Northern California.
Nutritional Supplement Ecommerce Business
There is no denying the fact that the Coronavirus outbreak has brought many industries to a standstill and the gym & fitness industry is no exception. Gyms & fitness centers are such places where reducing physical contact is a difficult task. Though most countries have lifted the lockdown and allowed the gym owners to run their fitness centers, yet many people are still avoiding the gyms due to the fear of getting infected with this lethal virus.
That's why the demand for online supplements to stay fit while staying indoors has surged to a greater extent. The right intake of supplements not only supports overall health and fitness but also helps to strengthen the immunity system. Taking the current situation into account, where boosting the immune system is the need of the hour, it is estimated that the online fitness industry will witness a huge spike in the sales of online supplements. Therefore, starting an online supplement delivery store could turn out to be a lucrative investment amid the Coronavirus.
Market leaders in the Nutritional Supplement Ecommerce Industry

Vitacost is an e-commerce company that supplies health foods, nutritional supplements, and organic grocery products in various cities of America.

Bodybuilding.com is a U.S. based online supplement store founded by Ryan DeLuca in 1999. The company is specialized in selling dietary and bodybuilding supplements at affordable prices.
Funeral Products Delivery Business
The global funeral supplies market has garnered a remarkable momentum in the past couple of months. The surge in the mortality rate due to the deadly Coronavirus has increased the demand for funeral products and services globally. The global funeral products and services market is estimated to reach up to US$ 370,000 by 2022, as per the recent report by Fact.Mr.
The rapid growth of the funeral products and services market amid the COVID-19 crisis indicates that the online funeral industry will bloom in the coming future. Hence, startups must invest and enter in the funeral ecommerce industry either by building a standalone online store or a multi-vendor marketplace.  
Market Leaders in the Funeral Products Delivery Industry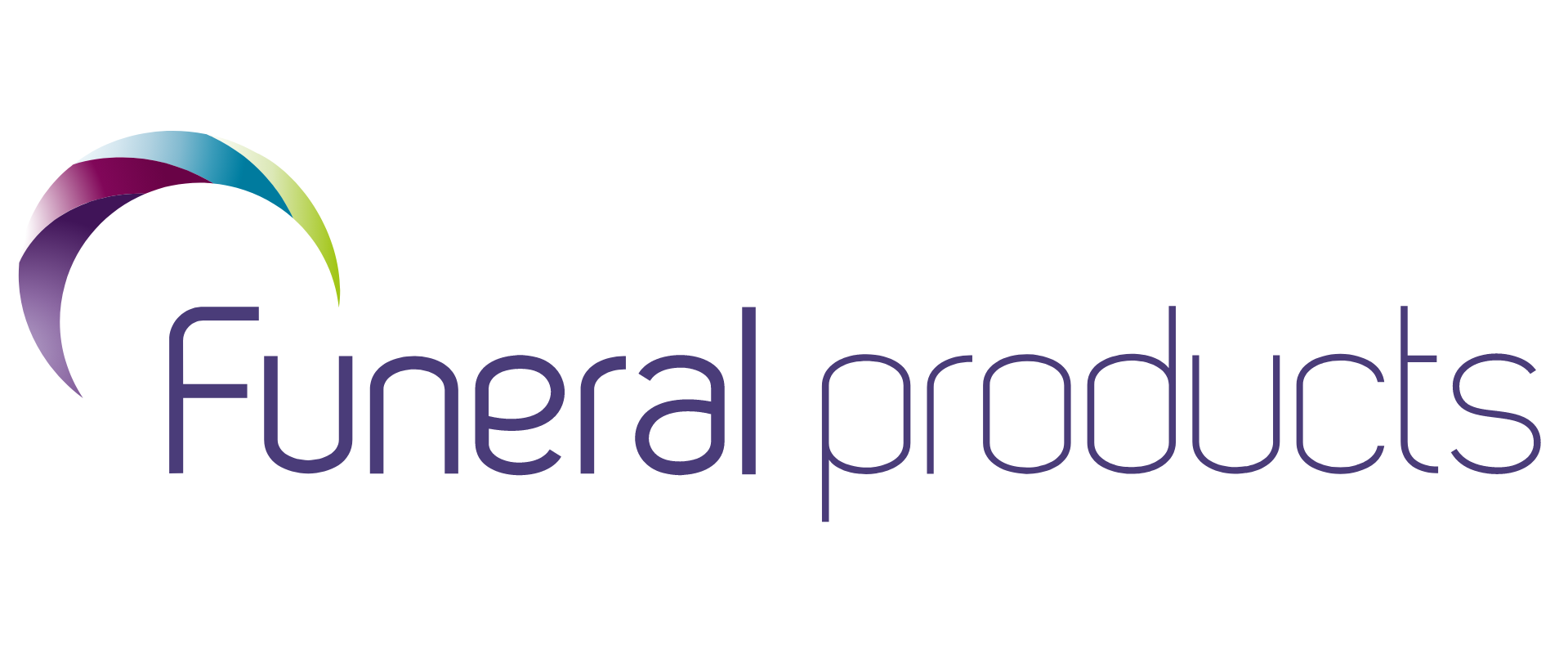 Funeral Products is a Netherlands-based wholesale company specialized in the supply of urns as and other funeral products throughout Europe.

Funeralwise.com is a one-stop-shop to get an extensive range of high-quality cremation urns, ash keepsake jewelry, and condolence books for creating a meaningful, lasting memorial to the life of your loved one.
Online Board Games Delivery Business
As the majority of the people are still in self-isolation to curb the spread of the virus, various entertainment businesses have sprung into action to catch their attention. The gaming industry is one such industry that has benefitted from self-isolation and social distancing during the COVID-19 pandemic.
As per the recent reports by the Guardian, the online sales of board games and jigsaw puzzles soared 240% during the first week of lockdown in the UK. In the current scenario, many people are still relying on online games and board games to kill their spare time. So launching an online board game store could be the right business decision at the current moment. 
Market Leaders in the Online Board Games Delivery Business

Board Game Bliss is a Canada-based board games store founded in 2013. The company sells a wide variety of board games and card games both in-store and online to their customers. The company carries different types of games that fits people of every age group.

Board Gamer is an online board game store that provides online delivery of board games, card games, accessories to the people living in Ireland. The company is situated in Dublin and launched in January 2013 with a small selection of 31 games.
Beauty & Personal Care Products Business
According to Contentsquare, the online sales of beauty & personal care products have increased up to 213% since the COVID-19 began. Earlier, the cosmetics were poised to be the market leaders for the beauty industry, but the COVID-19 has obligated the individuals to keep their attention on skincare, personal care, and basic hygiene products. So startups can capture the attention of new & existing customers by offering them personal care products online in this crucial time.
Market Leaders in the Beauty & Personal Care Products Business

Sephora was founded by Dominique Mandonnaud in Limoges in 1970. The company offers beauty products and skincare products at reasonable prices to its customers.   

Dermstore is a US-based ecommerce company that sells skincare and hair care products. It was founded by dermatologist Craig Kraffert in 1999.  
Online Meat & Seafood Delivery Business
As per the recent reports by the Fox business, Tyson foods ramped up their meat delivery services during the month of march to satisfy the increasing consumer demand.
In the present scenario, many offline meat retailers have been shifting to online in order to serve the meat lovers during this crisis. Selling meat and seafood online represents a huge opportunity for entrepreneurs looking to enter this sector.
Market Leaders in the Online Meat Delivery & Seafood Industry

ButcherBox is a US-based meat delivery service that delivers organic chicken, grass-finished beef, and heritage bred pork directly to their customers' doors.  

Rastelli's is an online meat delivery company famous for its ultra-fresh meat delivery. From salmon to ribs to other seafood, the company has been delivering top-quality meat to the local US restaurants since 1976.
Business Models to Consider for Your Startup
When it comes to setting up an online venture, implementing the right business model is something that can make or break your business. There are countless business models that you can adapt for your business. Out of them, Single Vendor and Multi-Vendor stores are the most popular ones.
Online Store Model (Admin is a Seller)
In an online store model, a seller (who is also an admin) sells his products to several customers. There are two parties involved in the buying and selling process, i.e. buyer and seller.
Taking your offline business online is the need of the hour amid the pandemic. If you have an existing offline business, then going online by creating a standalone website would be a viable option for you.
Growcer Lite, a single vendor ecommerce software, allows users to start a single-vendor online store quickly & efficiently. Furthermore, it comes with a user-friendly buyer app that makes online shopping an enjoyable experience for all the buyers.
Multi-Vendor Marketplace Model
In a Multi-Vendor marketplace, there are four types of entities involved in the buying and selling process: Administrator, Buyer, Seller, and Delivery staff. Multiple sellers register on the marketplace owned by the administrator and sell their products to the customers.
Offline retailers are finding it difficult to reach potential buyers in these trying times. So creating an online multi-vendor marketplace and allowing various offline vendors to enlist their products on your platform could turn out to be a lucrative business investment in the current scenario.
Growcer, a grocery ecommerce platform, helps customers to set up a multi-vendor online marketplace without any hassle. Moreover, it comes with buyers and delivery staff mobile apps that enable businesses to streamline the supply chain operations easily.
Suggested Read: Different Business Models To Launch An Online Grocery Business
Wrap Up
While it might be tempting for the businesses to focus on the strategies to stay afloat in the moment, it's crucial to consider the user demand and make investments in the new business ideas as mentioned in this blog post. The present situation creates a demand for several ideas that could generate huge revenue if implemented properly. With the right strategy, thoughtful planning, and proper execution, one could turn this ongoing crisis into an opportunity.
Start An Online Ecommerce Business with Growcer