According to Statista, the growth projection for the eCommerce industry is between 14-15% in 2021 and approximately 11% in 2022. Last year, the industry witnessed a strong upsurge with a growth rate of 27.6%. With new buyers and product demands arising from distant corners of the world, it is understandable for thousands of eCommerce brands to expand their business operations globally. 
In this blog, we will discuss 7 steps to do cross-border trading and conduct smooth global operations. But before that, we have discussed the benefits of going global.
Table of Contents
Benefits of Going Global
1. Access to Niche Markets
Industries having multiple niches and microsegments can benefit from global operations by increasing their accessibility to foreign audiences. For example, an eCommerce business specializing in Peer-to-Peer furniture rental can expand its target market by providing the same furniture rental services in multiple countries.
2.  Increase in Customer Retention
Businesses with diverse audiences, including consumers from middle to upper class can reduce the customer churn rate by launching multinational branches. This will happen in use cases where the loyal customers of an eCommerce business move abroad and become immigrants. Similar is the case with customers living abroad on work or study visas. Thus, along with getting access to foregin customers, global operations can also assist eCommerce brands in retaining their existing customers widely.
3. Increase in Brand Reputation
Expanding business across the borders will boost the brand reputation of eCommerce businesses. After expansion, they will be considered under the global players list, which can have a positive effect on the consumer mindset. Moreover, global operations also improve a company's brand status in their native land, making them highly potential assets for funding.
Simple Steps to Expand your eCommerce Business Globally
Step #1: Create a Business Plan
Each market is unique, and it has a well-established ground set of rules to enter the market and establish a retail business. To satisfy that, eCommerce businesses require strategic planning.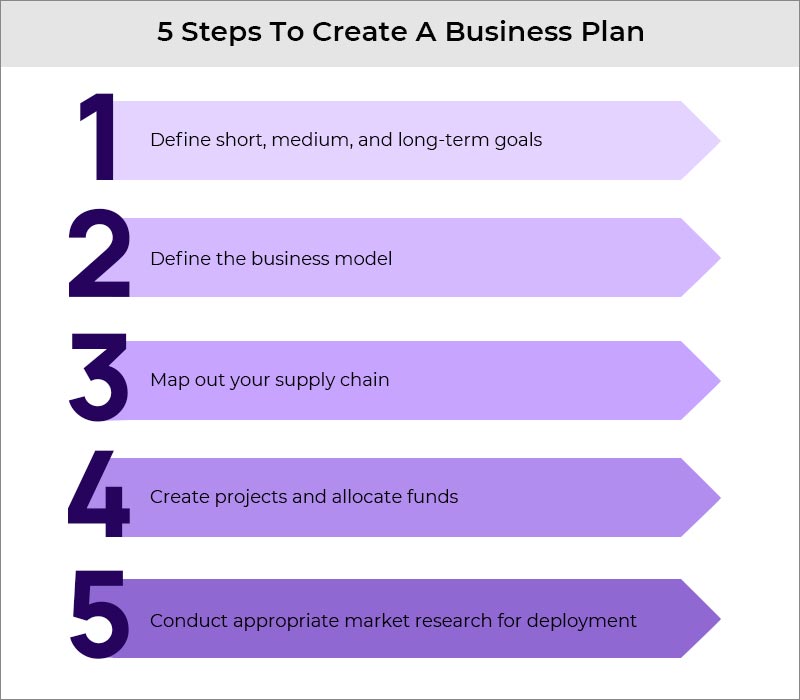 Start with what you know and move ahead from there:
Define short, medium, and long-term goals 

Define the business model

Map out your supply chain

Create projects and allocate funds

Conduct appropriate market research for deployment
Step #2: Develop a Cohesive Marketing Strategy
Decide the name of your global venture, i.e., whether you will be promoting your business under the same brand name or adding an extension. Similarly, register trademarks for your business and maintain consistency across all marketing channels. Secondly, you will need to define all marketing channels and touchpoints for effective campaigning. As your business will be new in a well-established market, it is best to explain your Unique Selling Points (USPs) very clearly through your marketing channels. 
Step #3: Localize your Online Store
Global business expansion will also require business owners to localize their online stores with the targeted region. This includes using a different festive calendar for introducing discount promos and other marketing campaigns. eCommerce businesses will also need to hire local customer support who can speak in the native language of customers and understand their various concerns. 
Also, the localization will be required for each targeted region. For this reason, it is wise to opt for multilingual and multi-currency eCommerce marketplace platforms that are scalable for conducting multinational operations. 
Another efficient way to localize is to hire polyglot customer support and sales personnel who can converse in multiple languages and resolve customer queries. 
Step #4: Outsource your workforce
Entrepreneurs can outsource various tasks such as content marketing, social media marketing, customer support, logistics, human resources and also hire a virtual assistant. Outsourced professionals will be well-versed in the native language of the target audience and aware about their culture. Thus, they would be able to do a better job than your in-house team.
Another benefit of outsourcing some work is the lower cost of services when compared to monthly salaries, plus additional savings on hardware resources and utility bills. Moreover, outsourcing a professional team is time saving. While business owners just need to find suitable outsourcing services to get started, hiring each talent manually will consume too much time and resources. 
Step #5: Select Shipping Partners
Shipping is a challenging aspect of conducting eCommerce businesses. It is also the last stage of many satisfying eCommerce operations. However, shipping rates and shipping speed are equally useful to begin the operation. To elaborate, it has been proven on several accounts that customers consider shipping price an important deciding factor. eCommerce stores with cheap or free shipping policies receive a competitive edge and attract more customers. 
The challenge that new entrants in the global eCommerce industry face is finding reliable shipping partners with reasonable shipping costs. Furthermore, to do some savings, eCommerce businesses are recommended to inform the customer about the payment of customs and other taxes (if any) during the checkout process. This will also prevent consumer disputes at a later stage. 
Some shipping options for global eCommerce businesses are: 
Shipping directly from the headquarter country, which will be inclusive of international carrier charges and other trade regulations.

Establishing warehouses in the target country and finding local inventory resources to cut down costs on international deliveries.

Partnership with local shipment services to handle all shipments remotely. 

Businesses based in the UK can sell on

OnBuy for easy international shipping

.  
Make sure to choose a sustainable shipping plan which provides ROI in the long run. Estimate yearly shipping and handling costs before jumping into the business to ensure steady profits.
Step #6: Provide Robust Payments Options
Consumers across the globe prefer to make payment through their trusted gateway platforms. For this reason, it is important to provide reliable payment gateways on your online store. Also note that every gateway services provider can charge you or your customers a small percentage of the transaction as service charge or transaction fees. Fof best value, look for the options that levy minimum service charges. 
Also, global and cross-border eCommerce transactions require your payment gateway to support multiple currencies. A multilingual setup will also streamline the payment experience for your customers. If entering into western markets, you can accept crypto currencies to attract high-income customers to your business. 
An important integration for global eCommerce stores is exchange rate converter that will eliminate the task of manually specifying pricing in various currencies and improve operational excellence. 
Step #7: Collect Feedback 
Consumer feedback is important for business growth. It helps entrepreneurs identify the shortcomings of their business and improve the value proposition. Consumer feedback can be collected from your first customers and used to improve international stores.
The different approaches to collecting consumer feedback are:
Cold calling

Emails

Reviews and ratings page

Feedback surveys
Marketplace Solutions for Business Expansion
Global expansion looks challenging on the first sight but is efficiently achievable with strategic planning. Following the aforementioned list, interested entrepreneurs can not only expand their business globally but also carry out smooth global operations. If warehousing and inventory seems to be the primary challenge, then our top recommendation for such entrepreneurs would be to expand to a marketplace business.
An online marketplace follows the asset light business model in which multiple vendors sign up on the platform and sell their products. This way, the business owner is only responsible for connecting the vendor with the customer whereas the vendor manages the inventory. The marketplace owner earns money through several revenue streams such as commission, featured listing, display advertising, subscription packages and more. 
Below is the list of renowned eCommerce software to help you expand your business globally:
Yo!Kart: Yo!Kart is a multi-vendor eCommerce platform with advanced capabilities to streamline eCommerce operations. It is also fully customizable and supports unlimited product listings and user profiles so that you can grow your business without worrying about the scalability of your software technology. Along with this, Yo!Kart also comes with one-year of free technical support. 
CedCommerce: CedCommerce is a Magento powered marketplace solution that supports both B2B and B2C operations. Like Yo!Kart, it also comes with unlimited listings and user-profiles. As the solution is developed on Magento, it comes with an open-source code, which is easy to edit for customization and feature expansion.
Arcadier: Arcadier is another feature-rich marketplace solution that simplifies eCommerce  operations for various kinds of businesses. It is a fully-hosted solution that  comes with monthly recurring prices. Although it has all essential features required to start an asset-light business, it comes with a limited number of transactions. 
Contact the respective sales teams of these solutions to understand how they can help you grow and promote your business overseas. Interested entrepreneurs can also book a personal one-on-one demo for Yo!Kart and CedCommerce. 
Conclusion 
All entrepreneurs with or without a local offline store can launch a global eCommerce store that can help them acquire more customers and gain an international presence. A global brand image will also give them a competitive advantage and open up various opportunities for partnerships, funding and conducting business. Lastly, the choice of the eCommerce solution would be crucial in streamlining the global business operations. For that reason, we advise you to do a careful selection of the solution.