Last Updated: 13th June, 2022
Online rental businesses are soaring in demand courtesy of the changing consumer habits favoring rental over the purchase of goods/services. It all started with Airbnb; a peer-to-peer website that offered people a way to find affordable rental spaces and explore foreign cultures like a local. After that, there's been a flurry of websites offering rental options for everything from home and office furniture, textbooks, construction equipment, travel gear, to dresses and musical instruments.
The Rise of Rental Economy – Promising Sustainability & Economical Usage
It's not difficult to understand why renting has garnered widespread popularity when one considers the benefits it has to offer. Right off the bat, there's the cost factor; it makes more sense to rent expensive or infrequently used items. Additionally, individuals who own such items are eager to list them on online platforms to make passive income. In a way, both renters and rentees satisfy each others' needs and make rental a viable and profitable business model.
At a macro level, renting reduces the stress on resources as a single item circulates to fulfill many people's needs over its lifetime. Furthermore, an online rental platform can be started with just about no inventory since the sellers/providers create the demand. All of this makes one thing clear – if you're planning to become an online rental business owner, this is the right moment.
What you Need to Know Before Starting an Online Rental Business
If you have a business idea to start an online rental marketplace platform, then you'd have thought about how it will operate. From the technology to business models, revenue streams and so on.. Moreover, you must also have some ideas about the website's looks and it's overall user experience. It's vital to not try to match your website against the likes of Airbnb because their present website doesn't tell their entire story.
In the beginning, Airbnb was nothing more than an average WordPress website managed solely by its founder Brian Chesky and Joe Gebbia.  What it did allow them was to test the market demand for their idea and that should be the aim of every startup online marketplace owner. That's why it's better to launch a minimum viable platform (MVP) and integrate new features/functionalities as you learn more about your user's needs. But even that journey is rife with challenges.
Challenges Faced by Entrepreneurs When Starting an Online Rental Business
At FATbit technologies, we have built a number of marketplace platforms for a diverse range of industries. In our experience, we've found the following are the major challenges in setting up an online rental marketplace.
1. Getting a Business license
The Challenge: Businesses are often regulated by state or federal agencies. They allow entrepreneurs to conduct legal business operations under specific geographical jurisdictions of the respective governing body. The common problems that entrepreneurs face in getting a business license is the lack of direction about the licensing process, misclassification of business, and conflicts with licensing agents.
Solution: To soundly apply for a business license, the correct approach should be to rely on government websites. The cost of the license can vary from location to location and you may need to purchase separate licenses for operating your business in different jurisdictions. Delay in issuing a license or skipping this step can result in heavy fines and civil lawsuits, whereas obtaining a business license will provide you with benefits like legal protection and eligibility for funding.
2. Select The Right Hosting Service Partner
The Challenge: Online businesses require a website, which comes with hosting and a server. While there are several businesses self-hosting their websites, for non-technology business, self-hosting isn't a viable option, especially in the startups category. As a result, they first get stuck between finding a reliable hosting service and then with the method of website development.
Solution: Different hosts offer different kinds of servers at various rates with most popular ones being Linux and Windows servers. However, the majority of them have their plans sorted for personal websites, blog sites and businesses. Their business plans often include an SSL certificate, anti-malware software and other site protection features, which make them suitable for a rental marketplace.
3. Selecting Website Development Method
The Challenge: There are two ways to get your rental marketplace platform built. While the first one is custom development from scratch, which again isn't a viable option for people with less technical knowledge, the second is readymade solutions that are either available at a one-time payment or as a SaaS (recurrent costs).
Solution: If you require full-fledged control over the marketplace and want to be free from the terms and conditions of the SaaS provider, you should opt for a readymade whitelabel solution. They are often available as fully customizable and have all basic features to launch your marketplace.
How do you know you can trust them?
Check reviews on websites like Trustpilot, Digital and PCMag. You can also find reliable reviews on YouTube. 
4. Defining Custom Functionality
The Challenge: Limited capital puts a cap on the customization of the most prominent and unique features on a marketplace. This is where entrepreneurs also struggle as unique customizations aren't usually cheap. Even after hours of logic defining, coding and testing, the features can require redevelopment, which ramps up the cost. Thus, entrepreneurs face indecisiveness while selecting the added functionality they require in the end-product.
Solution: A simple solution to this challenge is to reach out to a subject-matter expert, which can be a web development company with experience in crafting eCommerce solutions. Although most of these companies will agree to provide you a rough cost estimate (considering you to be a valuable lead that can convert in future), others might charge you a consultation fee, which will still be safer than spending your resources impulsively on less essential features.
5. Ascertaining The Ideal Pricing Model
The Challenge: There is always going to be an ebb and flow between the demand and supply in a marketplace. Moreover, the external economic forces can easily disrupt the whole demand and supply chain. That's why there's a special need to have a pricing mechanism that takes different factors into consideration.
Solution: The three most prevalent ways to provide contingent pricing are as follows:
Online Auctions

Automated Pricing Algorithms or Surge Pricing

Letting sellers adjust prices in real-time
eBay is a good proponent of the auction method. As an online marketplace for buying/selling used goods, it allows users to place make online bids. The method it uses is called automated bidding. So, if you've got the highest bid on an item, the system will automatically upbid for you until the current bid is small increment above your competitor's highest bid.
For surge pricing or dynamic pricing, the best example is Uber. The system automatically increases the price of the ride if it experiences an increase in demand.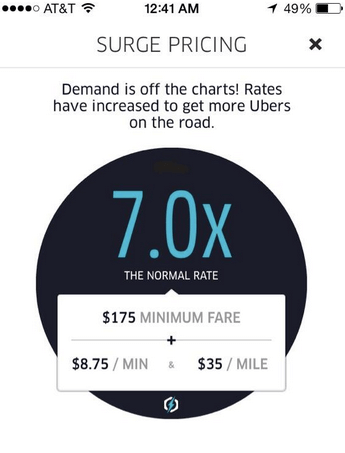 6. Onboarding
The Challenge: After software purchase, the next step is the onboarding process with which every person has different struggles. Entrepreneurs can't always identify the problems that their employees may face with a rental marketplace platform. This makes the onboarding process lengthy and exhausting. Moreover, a lot of times entrepreneurs themselves struggle with using their purchased software, which results in insufficient training of the team.
Solution: One can simplify the onboarding process by contacting the sales team or ask for proper demo and explainer videos.
7. Product Discovery & Search
The Challenge: What serves as the major advantage of peer to peer online marketplaces – a large number of sellers with diverse offerings, also acts as one of its biggest challenges – streamlining the search and ensuring the buyers easily find what they are looking for.
Solution: There are two prevalent approaches to address this concern:
a) Centralized
In a centralized approach, the attempt is to reduce the number of options available to both buyers and sellers with the ultimate aim of achieving efficiency. This approach is most common in on-demand products and services which are more and less homogenous and don't require an array of search options. Cab booking services are the best example of this approach. Users are more concerned with reaching their destination as early as possible and less with the make of the car or the driver driving it.
So the approach to the centralized model is accomplished in two ways: Geolocation and Zip Code. Uber deploys this approach effectively. Passengers are shown taxis with set prices based on their location. Users may opt for a certain type of vehicle if that's available in their location but otherwise, the nearest taxi is offered for booking. Likewise, drivers get very limited options; they receive requests based on their location and can choose to respond to them as they see fit.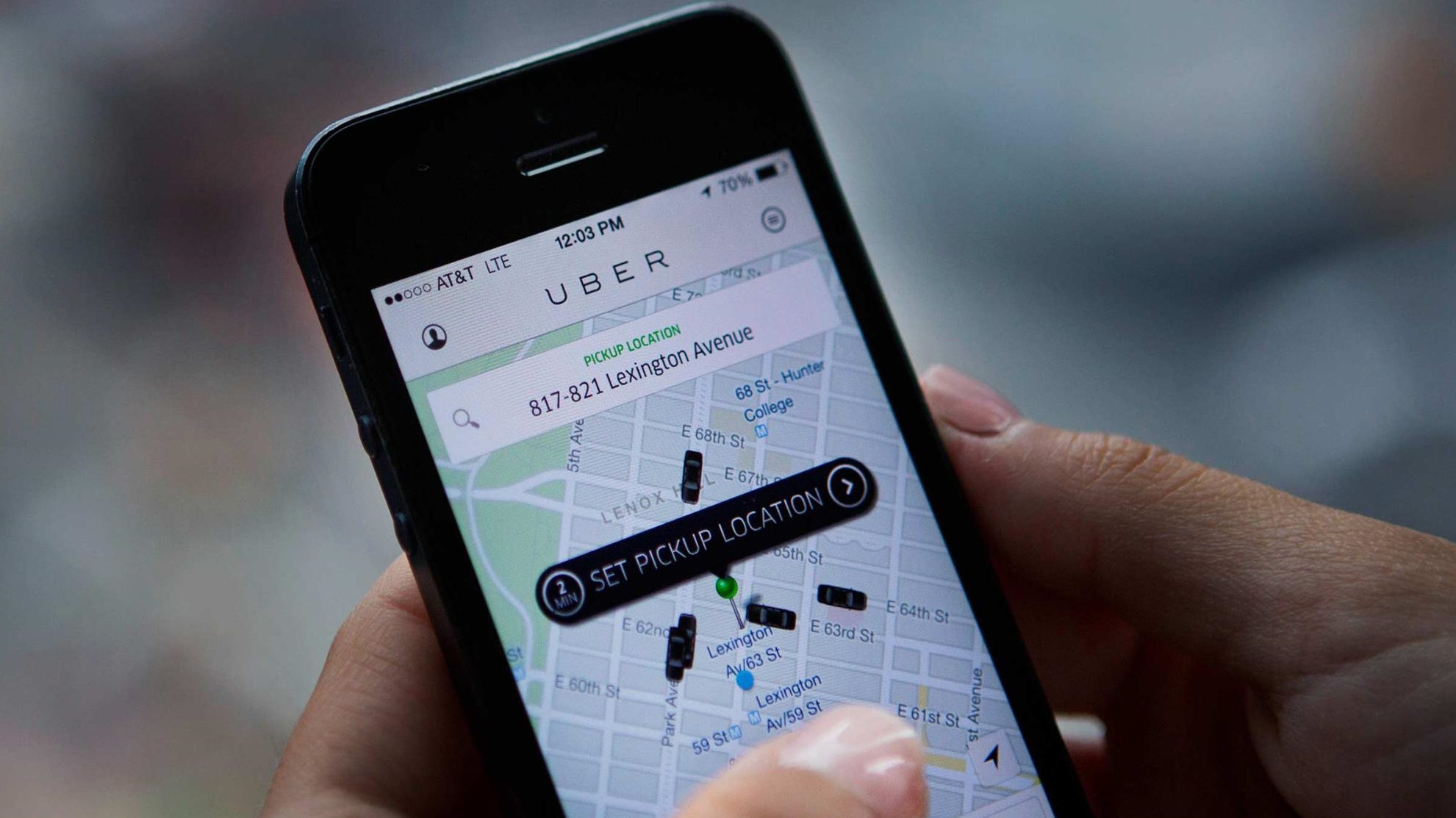 b) Decentralized Search
As the name suggests, the decentralized model is the opposite of the centralized model where users are offered a host of options to modify their search. This approach is ideal for products/services that are heterogeneous with endless varieties. Accommodation or property rental is one such niche where this approach proves highly effective. While some people may opt for proximity, others may look for something as fancy as a boathouse or treehouse.
Another service could be freelancing where requirements play a key role in finding the best match. While some tasks may call for a general skillset others may require proficiency in a foreign language or sound technical expertise in a particular technology. So, searching and matching in a decentralized approach can be facilitated using:
Filters – price, location, facilities
Personalization – search results based on your past purchase and transactions
Recommendation – in the form of 'People who bought this also liked these items' to help you explore more options
Rent The Runway deploys this approach to the best effect. Plenty of filters to help the user find what they're looking for on the marketplace.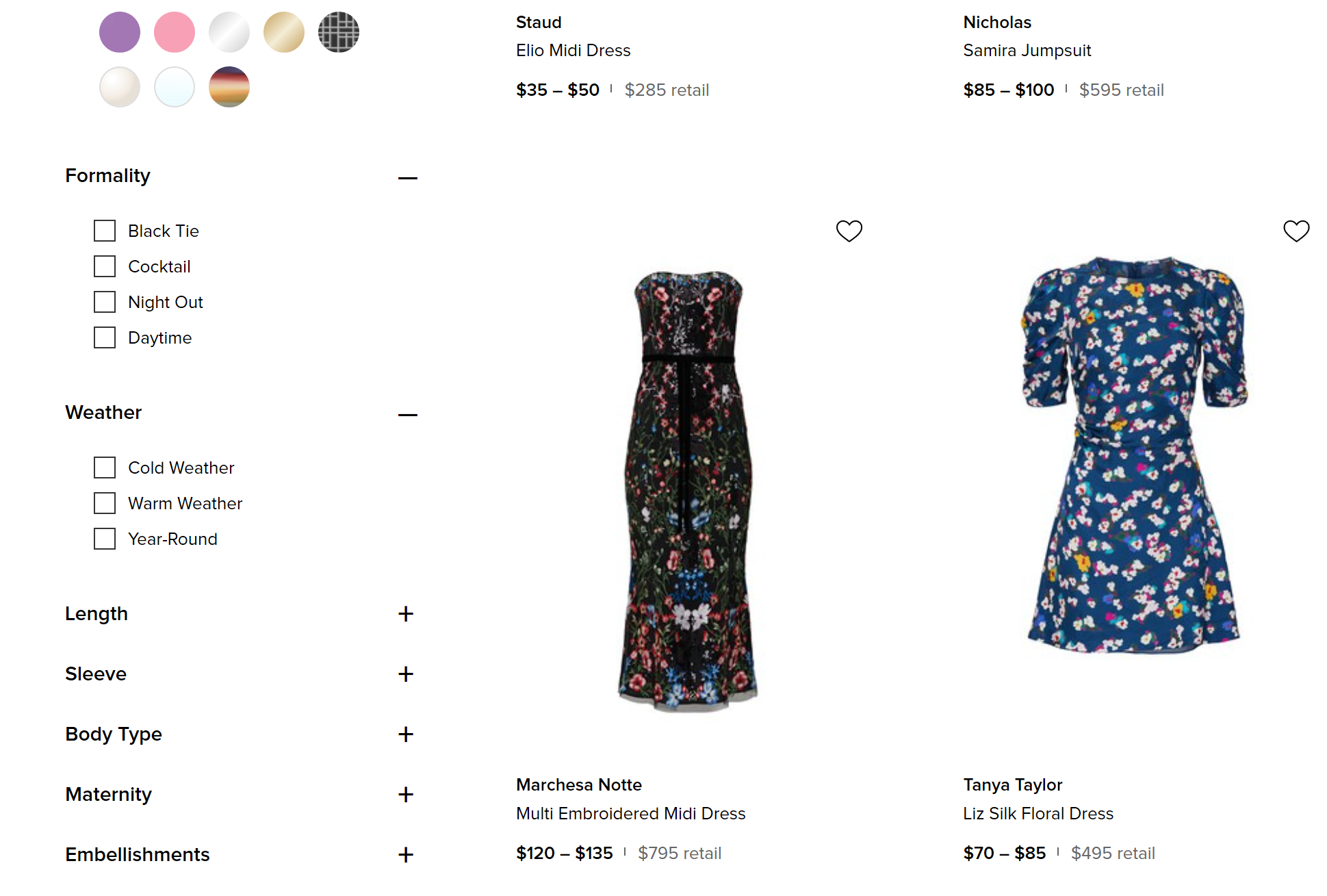 8. Product Safety
The Challenge: A rental business is associated with a lot of challenges. But none of them are as severe as the fear of consumers damaging the rental products.
Solution: There are two solutions for this problem that rental marketplace owners can opt for:
Security Deposit:

Marketplace owners can charge their customers a fixed amount or a small percentage of the product as a security deposit. In case of any damages during the product, any reimbursements would be deducted from this deposit. However, security deposits are more suitable for marketplaces renting out small equipment and not so costly items such as dresses, party equipment, furniture and bicycles. 

Product Insurance:

Entrepreneurs can tie up with an insurance agency to get coverage on their products. They can also charge a small fee from their customers that will go into insurance premiums. Product insurance has also been used as a value proposition by many rental companies, especially the ones with peer-to-peer business models. Product insurances are more suitable for expensive rental items like cars, RVs, trucks, construction equipment and more.
Some rental marketplaces use both security deposits and insurance coverage to protect their rented items. This way, if there are any deductibles associated with the insurance, marketplace owners are able to deduct them directly from the security deposit without much hassle.
9. Shipping Management
The Challenge: Not every business owner can afford shipping charges but still needs to deliver products on the estimated time. Also, when the products are rented out at discounted price, there is a deduction in the profit margin of the owner but not in shipping charges. The result? Even less profit-margin for the owner.
Solution: To tackle this predicament, marketplace owners have the following options:
Ask vendors to manage their own shipping:

When the vendors are shipping, the marketplace only needs to take care of the delivery timeline. Cost does not remain much relevant to him. 

Provide paid shipping:

For small orders, marketplace owners can offer paid shipping. It also adds up to their revenue streams. 

Provide the option to collect:

Hyperlocal businesses and P2P businesses can set the collect option as default. This way, the entire set of shipping problems goes out of the equation. 

Let the peer co-ordinate the shipping themselves:

A viable method for all P2P rental marketplaces.
10. Marketing Difficulties
The Challenge: Many entrepreneurs don't have a go-to-market approach. They don't know how to introduce their new online platform to their target audience. Along with negligible social media presence, their platform lacks the trust it needs to conduct successful business operations. In such a scenario, the platforms fail to last more than a year or so despite ill-planned marketing efforts.
Solution:
Marketing Options for Startups
Pre-launch marketing efforts are a necessity to ensure a strong start to any business. You can create a 'coming soon' web-page and market the launch date of your online platform. 

Branding is most commonly mistaken with marketing. For example, instead of doing subliminal promotions via branding, some startups focus all the efforts on marketing, which is often perceived as forceful selling that consumers don't always appreciate. 

A popular way to market startup businesses is to let others do it for you. By getting yourself reviewed by renowned bloggers or publishing press releases, you can get people to know about your business and establish trust. 

Another option for startups is paid marketing via Google, Facebook and Linkedin ads. However, to convert, heavy emphasis should be laid on copyrighting while preparing the advertisements.
11. Establishing Trust and Security
The Challenge: While other factors carry their weight, trust is something that can single-handedly make or break the success of a marketplace. Before Airbnb, not many people would have fancied the idea of inviting complete strangers to stay in their house or businesses/individuals felt secure in hiring freelancers from the other side of the ocean to build their website. But it's all common practice nowadays, thanks to the introduction of security measures adopted by leading marketplaces around the world.
Solution: Following are the 3 ways to generate trust:
Upfront inspection

External enforcement

Reputation
a) Upfront Inspection
Upfront inspection isn't viable for many types of marketplaces given the constraints related to the sheer number of products. But marketplace owners continue to come up with innovative means to verify the products and services listed on their platform. For instance, Airbnb allows hosts to get photos of their accommodation approved by certified photographers. This adds that element of trust and the professional shots increase the property's appeal to the viewers.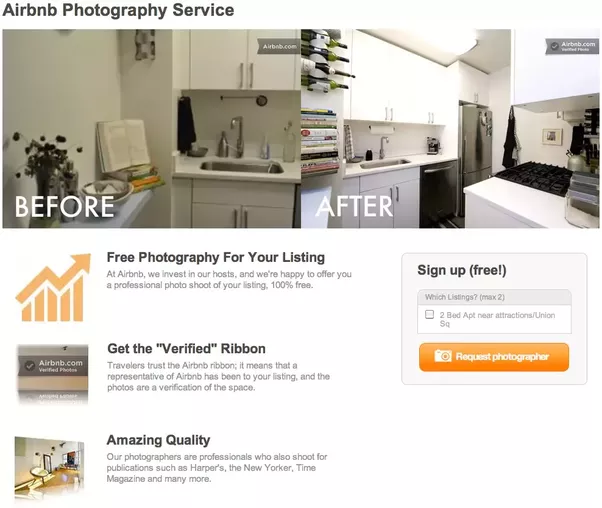 b) External Enforcement
External enforcement relates to the measures and practices marketplace owners put in place to restrict access to scammers and regulate the behavior of existing members.
Some of these measures are as follows:
Member's verification with original ID proofs

Payment protection for freelancers

Insurance against scams/dishonest transactions

Licensing & screening sellers/service providers
Upwork is a good example of a marketplace that deploys all those measures for the security and trust of its users.
c) Reputation
Despite how far eCommerce has come, people have their qualms when making a purchase online. This problem of insecurity is solved by inviting users to submit their feedback, review, and ratings based on their experience. This creates the effect of social proof where other users feel reassured in making online purchases.
Some of the common features to build reputation could be as follows:
Customer review/ratings

Work success rate (in case of freelance marketplaces)

Performance-based badges

Association with the platform (Member since…)
A combination of all these features could make a huge difference in establishing the trust and reputation of an online marketplace.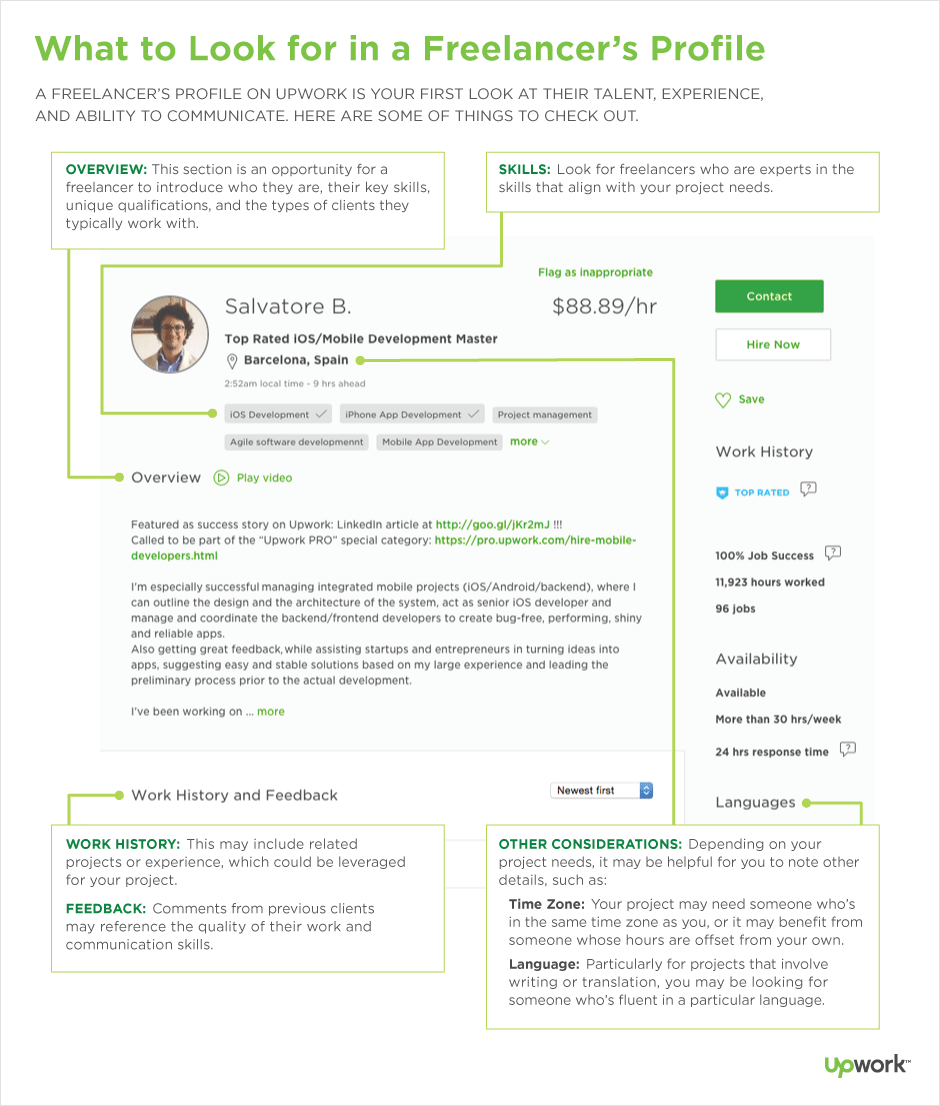 How Yo!Rent Addresses Online Rental Marketplace Challenges?
In this blog, readers came across the solutions of various challenges that startups in the online rental industry face. Yo!Rent, an online rental software is inclusive of advanced features to resolve several of the aforementioned challenges. Read below to know how.
Ideal solution to get a headstart in the rental economy:

The team behind Yo!Rent has developed the solution keeping the various requirements of online rental businesses in mind. As a result, it has a diverse set of features to support different niches of the rental economy like furniture rental, heavy equipment rental, vehicle rental, adventure gear rental, etc. 

Fully customizable Solution:

Yo!Rent is a fully customizable software, which means that from homepage to FAQ section, you can give every section of your website a personalized appearance. In case of adding new functionality, Yo!Rent supports various third-party integrations like MailChimp, ShipStation and QuickBooks. The team behind Yo!Rent can also develop new features for your platform.

Scalable:

Yo!Rent supports unlimited vendors, products, user accounts, sub-admin accounts, reports and invoices. It is scalable as per your business needs and grows with your business. With it's lifetime license, businesses also aren't required to pay any recurring fees or transfer payment to the solution provider.

Documentation and Support:

Yo!Rent comes with in-depth documentation to assist entrepreneurs with the onboarding process. Yo!Rent team also provides 1-year of free technical support to ensure smooth eCommerce operations for your business.

Extensive marketing features:

Startups can use the various marketing features of rental software to promote their eCommerce website and increase online presence. Yo!Rent has dedicated features for SEO and supports social media API integration. Its affiliate marketing module also assists businesses in promoting their business with the help of renowned influencers.

Effective User Journey:

With a captivating UI and UX, the user journey is streamlined on Yo!Rent. The navigation is simplified on the platform, and it is easy to browse various products, start a search, find a cart or make payments. Yo!Rent also simplifies the complex pricing mechanisms present in rental business models to assist entrepreneurs in giving accurate quotations and pricing to their customers.
Recommended to read: Online equipment rental industry guide: everything you need to know
With all these features, Yo!Rent stands out as a viable rental software to develop your online rental marketplace. For developing a more advanced marketplace with rental features like document verification, product inspection and rental security management, feel free to checkout Yo!Rent V3, a new and upgraded version of Yo!Rent capable of powering various types of online rental businesses.
Conduct hassle-free rental eCommerce operations with best rental software