In the current market dynamics, there is huge need for bed-n-breakfast aggregators that connects travellers with local hosts and helps them rent spaces for stay. One of the market leaders in this category is Airbnb with presence across several categories. Other prominent players in this category include FlipKey and HomeAway. The massive growth in this sector has inspired many entrepreneurs to start websites based on online rental business model. However, not every rental marketplace system is perfect.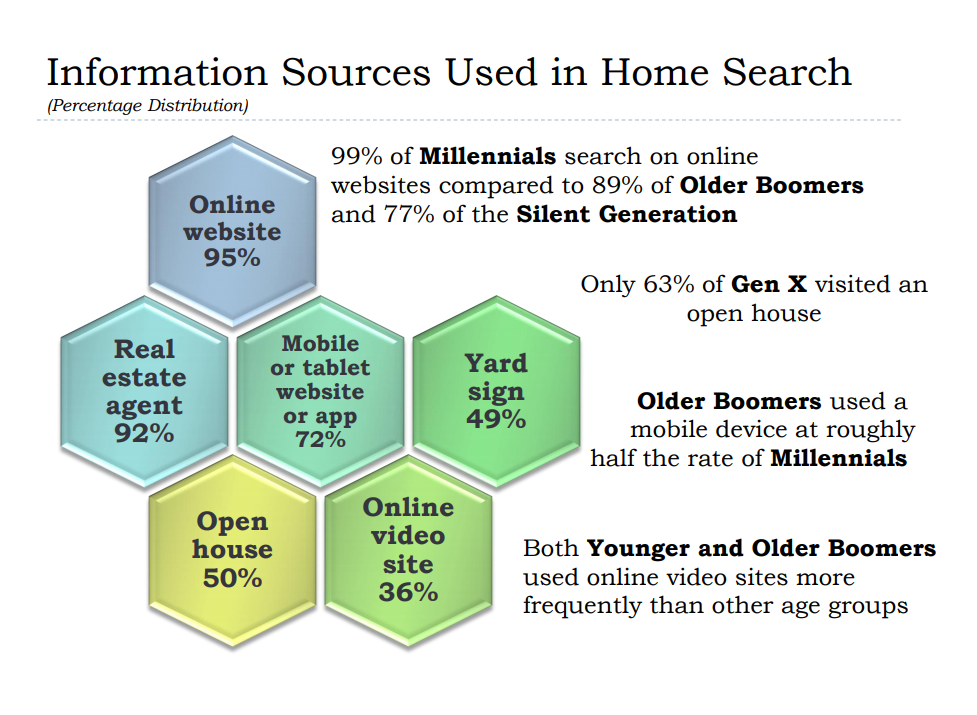 (Source)
To help entrepreneurs launch a powerful peer-to-peer home renting marketplace, business analysts at FATbit Technologies spent many hours studying user experience, functionality and revenue model of several such websites. Let's first learn how a website based on P2P business model makes money and then go through key features required which can make any P2P home renting website popular around the world.
Business and Revenue Generation Model
A website based on online home rental business model offers listing feature to property owners where they can share details of available living spaces. Travellers can thus search for available accommodation and book it for the desired dates. The booking process and the monetary transactions are handled by the platform itself. This is where the revenue generation method comes in picture. The platform charges a fee for every booking made through its website.
The service fee charged by the platform depends on the type of property and the price of booking. Adding this kind of revenue generation model is not difficult but make sure that excellent payment gateway accompanies your P2P home renting script.
Now that we are done with the revenue model, let's get familiar with key website features.
Website Overview
There are several attributes that can result in an stellar website design. However, it is vital to note that user engagement and easy navigation is not taken for granted. Your website should give a clear message of what the website is about. FATbit analysts looked into several websites and came up some suggestions for a home renting marketplace script.
Homepage
Homepage is one of the critical areas for a website when it comes to first time users. In order to entice a user into using your service, you need to have several features on your homepage. These include a highly sophisticated search bar on the banner that helps travellers run searches on the base of their requirements. Other prominent homepage features are:
– How it works button – A click on this button located right below the central message would give visitors more details about what website can do. The additional details are shared in the homepage itself.
– List your space button: The top fold can contain a button that asks visitors to list their place for renting. This is crucial for the company's business model and thus ought to get the due importance.
– Popular tourist destinations section: Just below the search bar, there should be a section highlighting most popular tourist destinations of the world. Clicking on any of these would take a user to the search results of that particular place.
– Language and Currency change option: As your website would cater to a global community it would be necessary to have an option where users could change the language and the currency displayed the website. This feature can either be placed to the top of a site or in the footer.
– Important Pages: Apart from the language and currency change option, footer section can contain links to important pages of the website like – About, Jobs, Press, Blog, Policies, Terms and conditions, trust and Safety etc.
Want to develop an advanced version of P2P home renting marketplace?
Get in touch
Website Functionality and User Experience
Sign Up/Sign In
– your website needs to have a smooth sign up process. You can add option to sign up with an email or use social networking websites like Facebook/Google+ instead.
– There is no need to create a dedicated page for sign up/sign in. Both these activities can be carried with the help of a pop up on the main screen.
We also suggest single sign-up form for your online rental marketplace to avoid any sorts of confusion between user accounts.
The search functionality
The search functionality of your website needs to be exquisite and created with concepts of UX in mind. A good home renting portal should definitely have a prominent search bar on the homepage. Complete search functionality along with important features of the search bar have been explained below in 3 steps:-
Step 1 – Homepage search bar:
– Instant location suggestions: When  a user starts typing their choice of location, suggestions start appearing along with province and country name.
– Pop-out Calendar: A nice pop-out calendar can also be displayed in the check-in and check-out column for selecting the desired dates.
– Number of Guests: The third option in the search bar can be to choose the number of guests. To select the number of guests, the users simply has to click on the dropdown arrow and choose their desired number of guests.
Step 2 – Search Results Page
As soon as the users hit enter, they will be taken to a page displaying the results according to the chosen criteria. Some suggested special features on the results page are:
– Integrated map: The right hand side of the search results page can contain the area map along with the top listings.
– Featured image for each listing: Listings with a featured image (as selected by the accommodation provider) can be displayed along with per night rent on the left hand side of the screen.
– Filter options: Search filters based on price, room type, beds, bathrooms, amenities, property type, and language known by host.
– Language and currency change option: Ability to change currency and language of the website should be given at the end of the page.
Step 3 – Property Listing Page
The detailed page should include description of the property, amenities and rules for living. Some more features on this page are:
– Image gallery: An image gallery for each listing that gives travellers better idea about the property.
– Request to book button: A 'Request to Book' with each listing serves as a strong call to action.
– Reviews: A review system where travellers and hosts can give reviews to each other.
– About the Host section: This section introduces the host to the travellers. It also includes options to contact the host.
– Neighborhood: Get to know the neighbourhood along with tourist places recommendations from the host in a map format.
– Similar Listings: 3 similar listings are provided at the end of the page to give visitors other options.
Type of Users:
There are generally three types of users when it comes to peer-to-peer home renting website. These include registered user, unregistered user (visitor), and admin. These users have access to different features as described below:
1. Visitor
Your website can be browsed by anyone visiting the website without registering. A visitor can make use of the search feature and can study listed accommodations. However, a visitor can neither contact nor make any bookings.
2. Registered User
A registered user has access to all the website features including booking a listed apartment as well as listing a place. The features have been listed below:
– Private Messages: A registered user can send messages to other users which appear in the inbox.
– History of places visited: Places where a user has stayed appears under 'Your Trips' tab.
– Wish Lists: A registered user can create wish lists about dream homes and vacation places where he wishes to go and stay. Ability to create new wish lists can also been provided. Any place can be added to the wish list by clicking the favourites icon on the listing. Such features keep your audience engaged. Make sure that your P2P home renting website has a wish-list feature.
– List Your Space: A simple form needs to be filled by a registered user in order to list an accommodation on the website. Space to be offered by a user can appear under 'Listing' tab.
After the first step of adding the space, the next step for the users can include giving details about the property and adding photos.
– User Verification Process: you can also have a verification process for every registered user where a person needs to upload his identity proof with complete address.
3. Website Admin:
Manage Users
Manage Languages
Manage multiple currencies
Manage Blog
Manage Careers
Manage refunds and credits policies
Manage promotional emails
Manage Help
Manage groups
Manage press
Manage featured Campaign List
Manage guests/hosts reviews and references for the hosts
Manage Images & videos
Manage Transactions
Manage booking requests
Want an Online Renting Portal with intuitive website management features?
Discuss With Us
Promotional Offers
Adding promotional offers and giving credits to users is an important to attract new customers. That is why you need to have a referral program where a user can earn some cashback simply by inviting a friend to join the platform. Every user can also be given a special referral link which is trackable.
Pro Tip: Adding a referral program to your online home renting business can help you get more hosts and travellers.
Vast Help/Support Section
Your home renting website should also have a vast help section that covers each and every aspect of the website. In addition to it, there can also be 'Frequently Asked Questions' section categorized into Account, Profile, Hosting, Travelling, Reviews, Trust & Safety, Taxes and Community. A search bar can add leverage to the functionality of this page making it easy for users to search queries based on keywords.
Mobile App
In this era of mobility, it has become imperative to have a mobile application or at-least a mobile optimised website. This helps users with smartphone to book homes while on the move, removing the location hassle.
Take your business online with a mobile application and reach a wider audience
Get in Touch
Social Media Integration
– A special 'Connect with Facebook' button can be provided in the host profile section to help users connect their Facebook profile with the platform. This would also add value to the peer-to-peer connectivity by making it easier to engage with hosts.
Final words
FATbit analysts realize the role of web technology in this business model and thus recommend incorporating these innovative features to make everything picture perfect. Platforms like Airbnb, Flipkey and Homeaway have become a one-stop gateway for travellers to rent homes and spaces across the world.
The travel and tourism industry is growing at a very fast pace and this is the right time to enter this industry by launching your own website with an advanced online rental marketplace script.
There are several scripts available in the market, but if you want to make it big, the script you choose should have advanced features and flawless functionality as mentioned by us. In addition to that, make sure your partner with a skilled team of designers and developers for customization work.
A similar script can also be used for renting out other items such as dresses, jewelry, music instruments, electronics etc. However, readymade online rental marketplace systems such as Yo!Rent tend to be a better solution for this. Such systems pack all the features and elements you'll need to run a successful rental marketplace.
Learn how much customized online home renting website will cost you.
Get in touch