Online food ordering and delivery businesses are going through a paradigm shift. Powering this change are — hi-speed internet and the increase in smartphone-usage. The huge potential of the market has resulted in the proliferation of countless online food ordering and delivery websites, each with its own Unique Selling Proposition (USP).
These websites function as a marketplace where customers can browse nearby restaurants that deliver food, access their menu, compare prices for similar food items, and place an order using a simple user interface (UI).

Currently, the global food ordering and delivery market is valued at $95 billion and is expected to grow further at a CAGR of 9.8% by 2026. This rapid growth can be attributed to a single or a combination of the following factors —

Increasing the purchasing power of the global middle-class population 

Choice of multiple cuisines

Hectic schedules that leave little to no time to cook or eat out 

Strong marketing initiatives by the leading brands in the online food ordering and delivery industry
Trends in the Food Ordering and Delivery Business
The favorable forecast of the online food ordering and delivery business has also attracted the interests of many startups and small-sized businesses that are eager to earn a market share in this burgeoning trade.
But as the stakes get higher, the market becomes ready for disruptions. At such times, it's crucial to understand the business inside out. Following are the key trends that online food ordering and delivery business owners need to be aware of:
1. Millennials Are the Most Active Users Online
Compared to any other generation, millennials spend the highest percentage of their earnings on prepared food. This fact alone makes them the most important demographic in the world of online food ordering and delivery business.
Due to their hectic schedules and fast-paced lifestyle, they find themselves drawn towards quick-service food ordering and delivery websites. As per Technomic's Generational report, 3 out of 5 instances, millennials either place orders on a food ordering and delivery app or visit restaurants for takeaway.
A generation with increasing spending capacity and the largest share of the US labor force, millennials are the most important customers. But fulfilling their demands through effortless ordering, quick checkout, and instant delivery are no longer the industry benchmarks.
In trying to cope up with the millennials' changing preferences, food ordering and delivery marketplace owners have their work cut out. The introduction of new ordering channels and delivery options is one way of dealing with the challenge. Millennials' preferences are largely changing trends of all major industries.
2. Trending Innovative Delivery Channels
55% of US adults say they would prefer using an easy online ordering system. The primary reason behind food ordering and delivery platforms experimenting with multiple channels is to procure more orders from their customers.

Order by Tweet
Domino's was the first to introduce 'order by tweet' method and it works like a charm. To use it, users first need to create a profile on Domino's website and then save a default order, also called Easy Order. Next, they need to link their Twitter account with their Domino's profile. Once linked, users can place an order by tweeting a pizza emoji to the company's Twitter account.
Fooji is another marketing platform that leverages the power of Social Media to create a buzz and improve user-engagement for food ordering and delivery services.  One of the most successful campaigns they initiated was Smilewithlays that garnered 9.8 million impressions and 30.4k mentions.

Food ordering and delivery platforms are leveraging the power of social media to bring in trends that the millennial or audience at large will adopt.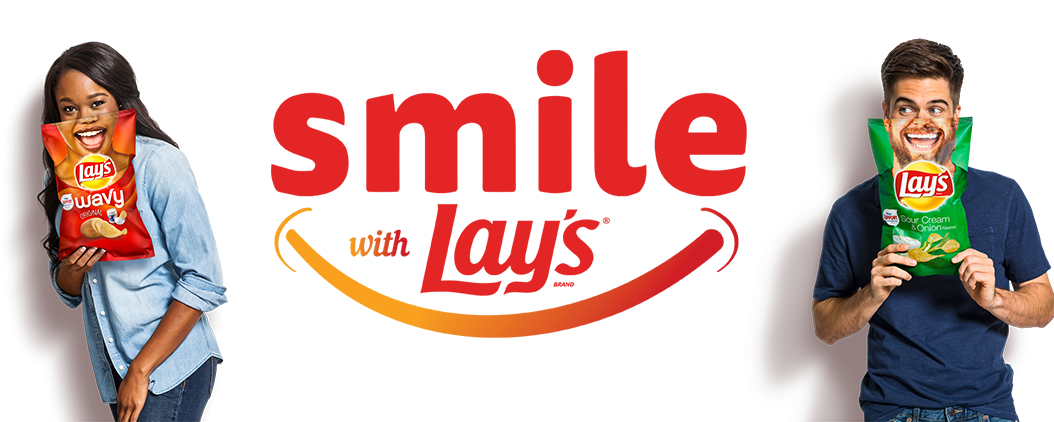 Courtesy: wtkr.com
Order Using Virtual Assistants
Virtual assistants' popularity continues to increase with the addition of new and exciting features regularly. Just as it was quick to sense an opportunity with Twitter, Domino's used Facebook messenger optimally by introducing their Pizza bot called Dom. This bot is capable of taking orders, informing customers about vouchers and sharing the latest deals with the customers.
GrubHub works with Amazon's virtual assistant  — Alexa. Customers can place an order from any of their last three purchases. Once a customer tells Alexa what they would like to order, the action is executed followed by an announcement about the estimated delivery time.
Order Using Smartwatches
The smartwatch market is booming and several manufacturers have created strategic tie-ups with some major food ordering and delivery businesses. Domino's launched the first-ever smartwatch app for Android watches.
The app was a success as it simplified the ordering process drastically. Since then, many brands have followed, we have got smartwatch apps that allow customers to place orders and track the delivery on their wearable devices.
Order Using Smart TVs
With new and improved TVs, customers can now place food orders right from the biggest screen in the house. Papa John's is a good example. Customers can use Apple TV to bring up Papa John's' entire menu, customize a pizza, view their favorites, order history and checkout in much the same way as they would from their mobile app. Additionally, customers receive special discounts for each order placed via Apple TV.
Samsung Smart TV also has an integrated app called TVtakeaways, which enables users to order food from nearby restaurants from their TV screens.
Order from Car
Ordering food from cars was made possible by Pizza Hut. The company partnered with Accenture and Visa to build an in-car pizza ordering system. The Visa checkout process was integrated within the car's dashboard, which meant drivers could place the order through voice commands without taking their hands off the steering wheel.
3. Modern Delivery options
Since the early days, a dedicated delivery team has been pivotal to the success of the online food ordering and delivery business. Yet many brands see it as an 'unreliable dependency' in the long-run.
There is room to optimize the delivery process both in terms of speed and cost-effectiveness and we are witnessing the efforts being made into developing new delivery channels  — Robots, Parachutes, and Drones.
Delivery with Robots
With the arrival of Artificial Intelligence (AI) and Machine Learning (ML), we now have access to self-driving cars and are on the path of developing robots that will be able to reach their full potential in the future. In the UK, JustEat and Starship Technologies have developed moving pavement droids to deliver food to their customers.
The six-wheeled droid can work up a speed of 4 miles per hour and deliver orders within a 10-mile radius. To navigate the location, the droids use GPS signals and cameras. The customers can collect their orders by entering a verification code.
Delivery with Drones
Drones were first used to deliver tacos in the San Francisco area using a Tacocopter. This was followed by Burrito Bomber in 2012.
Domino's trial with drones was completed in 2016 when it delivered two pizzas to a New Zealand couple in less than 5 minutes.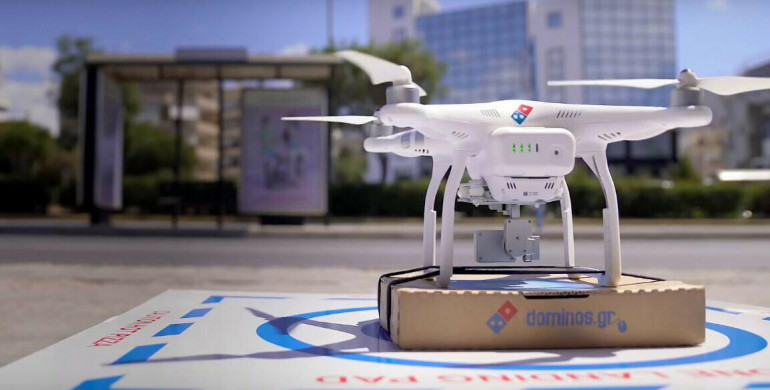 Courtesy: vse.rv.ua
4. Upcoming Niches
Having all kinds of restaurants on an online food ordering and delivery platform is the traditional way of achieving maximum profitability. However, there are emerging platforms that cater to the vendors of a specific niche. For example, Food Nerd, MamaSezz and VegReady feature vegan restaurants only.
Using this approach allows delivery startups to virtually eliminate all the entry barriers and set them apart from the competition. For owners for food ordering and delivery businesses, they must stay aware of the niche platforms that are gaining traction:
Food waste apps
The stats about the amount of food wasted are grim. Each year, one-third of the food around the world goes to waste. But this has paved the way for food waste apps to feed the poor and reduce food wastage.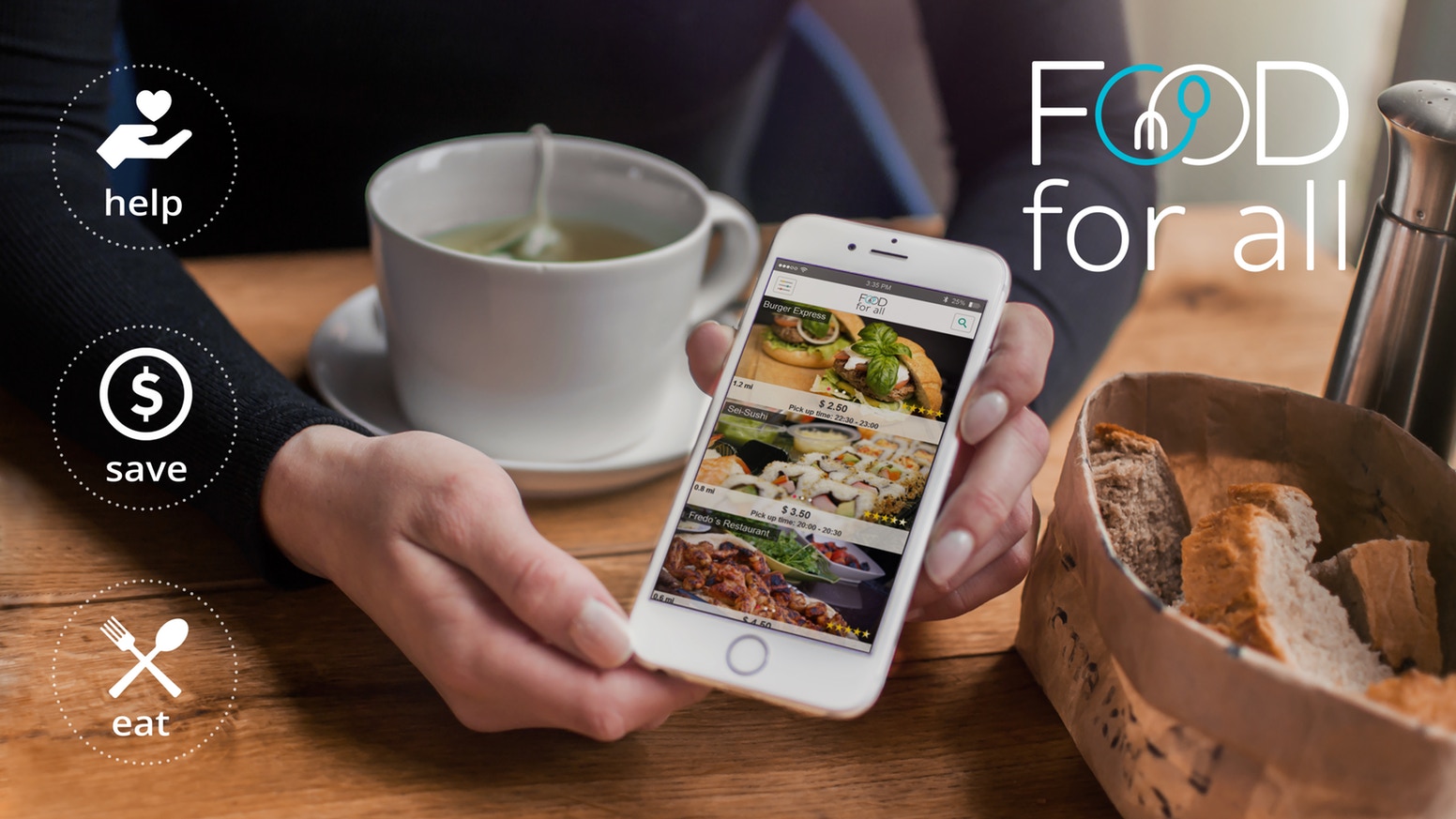 Courtesy: kickstarter.com
Food for All is one such app. It offers unsold food collected from various eateries at a 50% discount to its users. The customer simply needs to place an order and pick up food at a designated time.
Food Rescue US is a volunteer-driven platform that operates under the banner of ending hunger by picking up surplus food from restaurants and supplying it to over 50 million poor and food-insecure Americans.
Pet Food Apps
The pet food industry was valued at a staggering $72.13 billion in 2018 and with 68% of American families owning a pet. Thus, it makes perfect sense for the food ordering and delivery platforms to cater to the delivery of pet food.
These apps offer a wide range of choices, easy checkout and ensure timely delivery of the products. The increase in pet food delivery business makes this niche segment a profitable one.
Monster Pet Supplies is a great example of a pet food ordering and delivery app designed specifically to make the pet owners comfortable. Along with a hassle-free shopping experience and free delivery, the app also offers order-scheduling for future deliveries.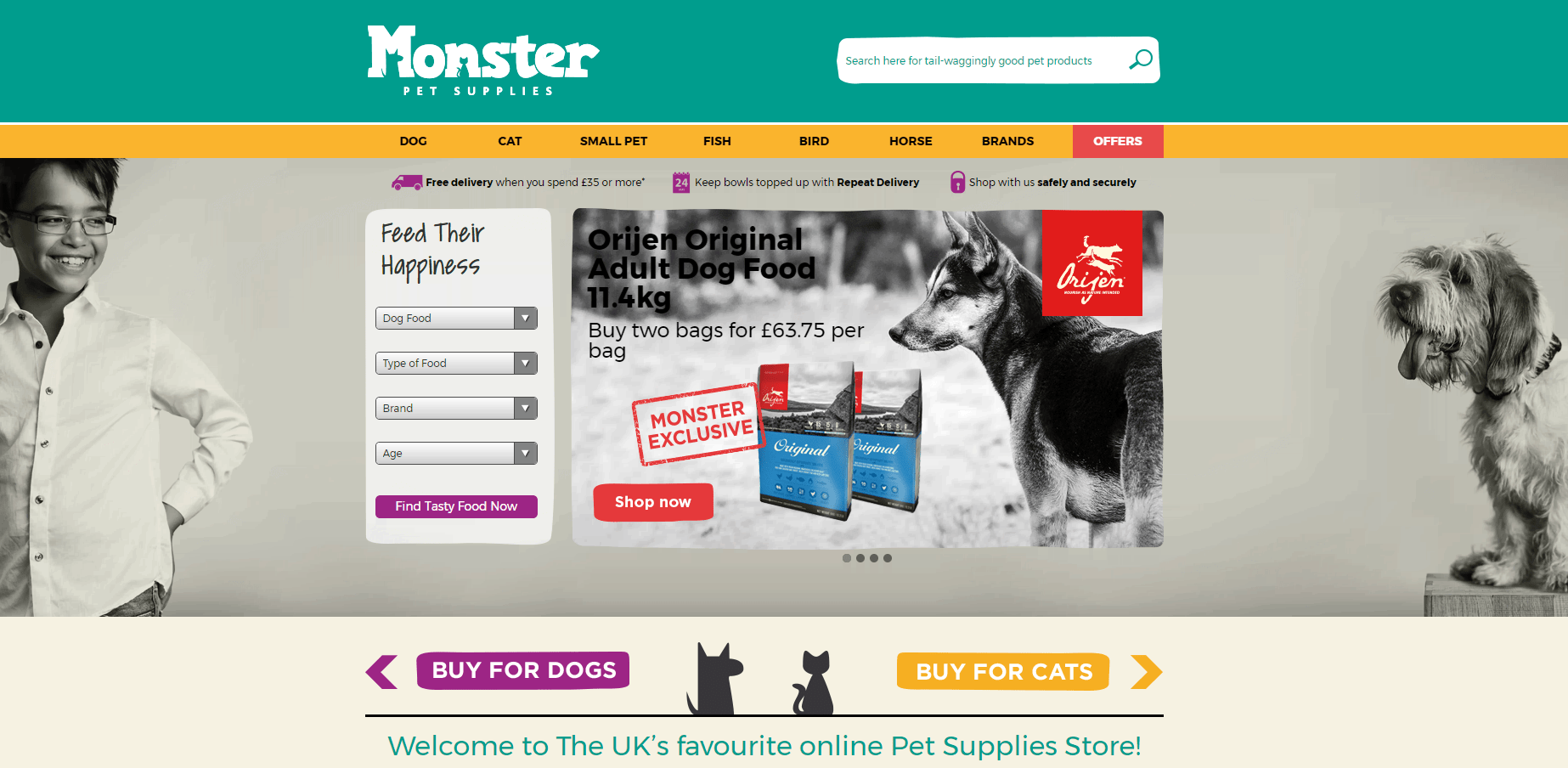 Courtesy: topcashback.co.uk
 Apps for Virtual Kitchens
A virtual restaurant (also known as a ghost restaurant, online-only restaurant or dark kitchen) is a food service business that serves customers exclusively through phone orders or online food ordering. UberEats concept of featuring virtual kitchens is a great example of how the food ordering and delivery marketplace was at the forefront of innovation. The idea is that restaurants can offer meals from virtual or dark kitchens that don't have a full-fledged store presence.
Restaurants can feature themselves on Uber Eats as a virtual kitchen. For example, a home bakery does not have a restaurant/cafe to serve its customers but they can list themselves on Uber Eats and serve customers by receiving online orders.
The virtual kitchen concept is useful for both local restaurants and food ordering and delivery platforms. While a local restaurant can offer meals that are not listed on the designated store's menu and save its operational cost, UberEats can earn their customer's loyalty by delivering the food that is hard to find in their area.
Suggested Read: Why Selecting a Ghost Kitchen Delivery Software Matters for Your Business?
5. Crypto Food orders
By using cryptocurrencies to place orders, it is possible to enhance the customer's food ordering experience. They are not limited to a particular payment option and complete the transaction using different cryptocurrencies.
The growing popularity of blockchain technology has found appeal in the online food ordering and delivery vertical. As a result, we have been introduced to a new phenomenon – Crypto food ordering, which involves ordering food or takeaway using cryptocurrencies.
Some notable examples are Feastly, Papa John's Pizza, Takeaway.com, and Lobster Gram. The plausible argument in favor of cryptocurrencies for food ordering is that they can eliminate risks of financial fraud and provide a hassle-free shopping experience.  But the food ordering and delivery platforms need to ensure that they support as many cryptocurrencies as possible to encourage more customers to order food through their app.
Launch a Unique online food ordering and delivery business
Final Thoughts
This is crunch-time for anyone in the online food ordering and delivery business. The technology is improving at a decent pace and the competition is on to serve the customers with the tastiest, freshest, and best-priced food in a quick time.
All the innovations and developments lead to increased customer expectations. Therefore, it's crucial for modern food ordering and delivery platforms to stay on top of the emerging trends in the industry and devise ways to improve customer satisfaction and have a sustained revenue generation model.
Information Credits:
– https://www.businesswire.com/news/home/20190122005206/en/%E2%80%9CStarbucks-Delivers%E2%80%9D-Expands-U.S.-Powered-Uber-Eats
– https://www.credenceresearch.com/report/online-food-delivery-services-market
– https://www.technomic.com/available-studies/consumer-trend-reports/generational
– https://www.marketwatch.com/press-release/ordertalk-survey-reveals-that-online-food-ordering-is-popular-across-generations-2017-06-20
– https://fooji.com/case-studies/smile-with-lays/
– http://www.tvtakeaways.com/
– https://www.accenture.com/us-en
– https://www.cnbc.com/2016/11/16/dominos-has-delivered-the-worlds-first-ever-pizza-by-drone-to-a-new-zealand-couple.html
– https://foodforall.com/
– https://www.americanpetproducts.org/press_industrytrends.asp