New ecommerce websites are launched every now and then but majority of them fail. The reason for failure may be different for each website but common element in all is the lack of market awareness, and unimpressive features. For entrepreneurs planning to launch cutting edge ecommerce stores like FlipKart, Amazon and Etsy, FATbit Technologies brings detailed guide, explaining the basic, unique and hidden features. Before exploring features, let's first understand the business model and revenue generation model of online stores dealing in physical products. We bet, you'll be surprised!
Business Model
Multivendor stores lists and sell millions of products across vast range of categories. The huge number of products is accomplished with the help of a marketplace model adopted where anyone can become a seller by listing products for sale. A small percentage as commission is charged for each product sold through the retailer network.
Leading brands also partner with courier companies to pick up products from retailers and deliver them to shoppers. The business model is usually common but multiple monetization options can be integrated to multiply revenues.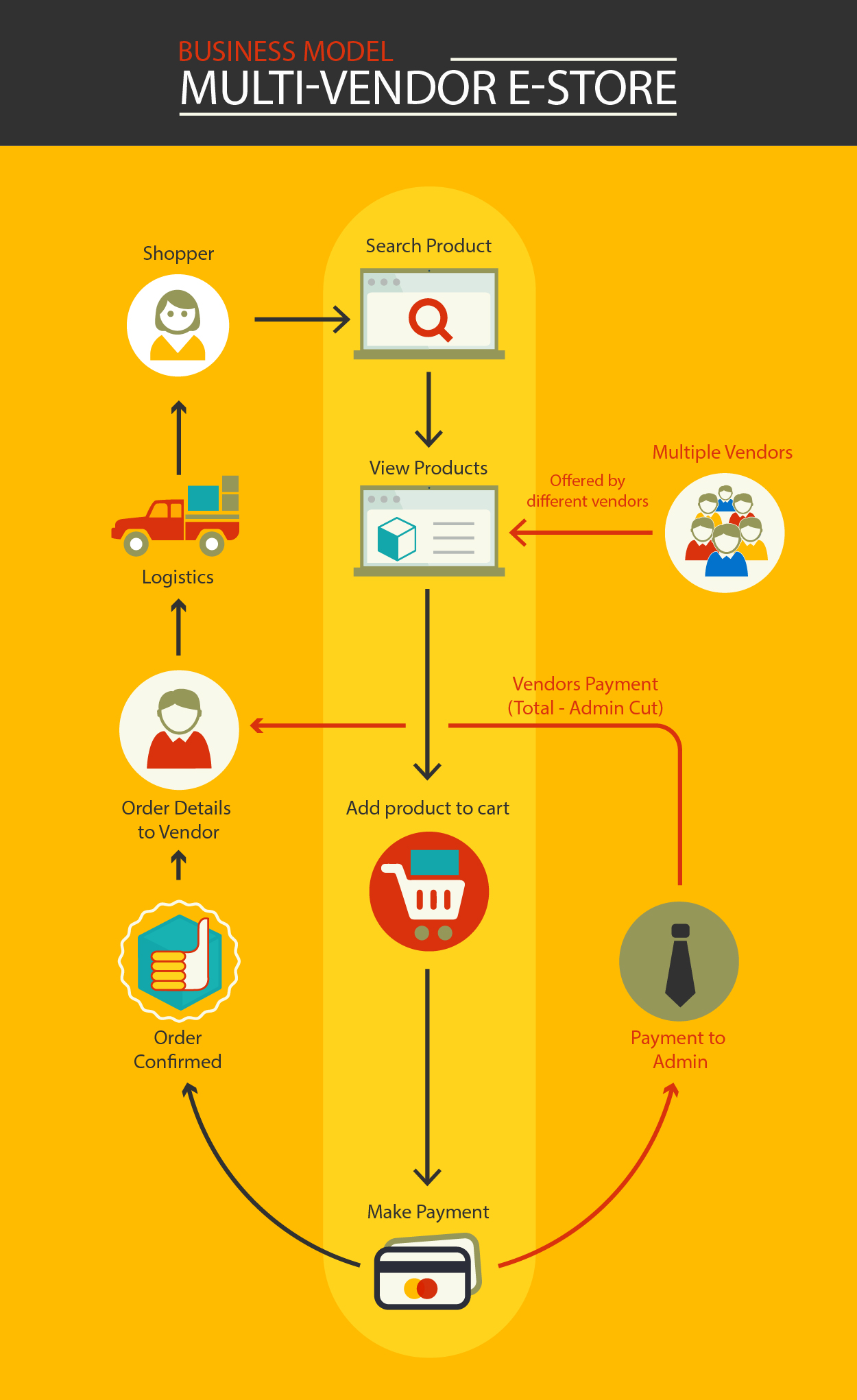 Revenue Generation Model
if you think that a commission percentage is the only way by which online super stores make money, then you are wrong. Check out the various revenue generation methods other than the usual commission from sellers:
1. Google Ads
With a large number of page views every day, popular ecommerce stores are earning a smart monthly income from Google AdSense. Clone the Google Ads feature to make additional money.
2. Promoted & Featured Products
Once you have a market reputation, companies will be willing to partner with you to market their new products. So, get a featured products section to earn extra revenue.
 3. Flash Sales
Hosting Flash Sales is an easy way to push product sales in a short span of time. Offline as well as online stores have experimented with similar sales and generated good hype. Think about deploying this to make greater profits.
4. Banner Ads
Offer direct advertising options to product sellers through which they can advertise products through special banners or interactive media.
5. Loyalty rewards
Some ecommerce stores give special benefits to loyal shoppers and are rewarded with brand loyalty. Usually, annual packages are planned which are priced decently. Offer the same to engage your audience base.
Flow Process – Online Order Placement through Multi-Vendor Ecommerce Portal

Let's focus on website features and areas that require special attention:
Homepage
Homepage ought to be been designed with neat components and ample negative space  to avoid cluttered design. Most ecomemrce stores are divided into 3 areas – Main Area, Sidebar and Footer. Let's go through the highlights of these areas.
Main Area
The main area of the homepage lists various products from different categories. This kind of layout is widely used by ecommerce websites as it helps gain more visibility for products.
Side Bar
The side bar area on the homepage can be dedicated to promotions and direct product links or deals. The side bar area is very essential for an ecommerce website. If building on a clone script, Make sure that it follows similar design considerations.
Footer
Besides links to main product categories and pages, also add Track Your Order and Online Cancellation functionality to the footer. This will win the trust of shoppers.
Footer area of Amazon.in and Flipkart.com are pretty impressive though planned with different thoughts.
Improve engagement by designing a nice footer. The footer area is visible on every page, so pay special consideration to this section.
With completion of the website overview, its time to move on to the best ecommerce features used in the site. For the ease of understanding, we have listed the features in 3 categories – basic, unique and hidden. Let's check them out one by one.
Basic e-Commerce Store Features Worth Cloning
Category Page
A category page is one where users spend most of their time while browsing through the listed products. These pages list all the products that fall under a particular category. So, these need to be planned carefully. Make sure that you have a nice UX and design.
Product Page
Product pages of any ecommerce website might appear similar in the first look. But it is the functionality and the ease of use that makes a user buy a product from the page. Most critical features are:
Images of the product (With Zoom feature).
Product specification summary
Complete product specification chart.
Add to cart and Buy Now buttons.
Product Ratings.
List of sellers selling that product along with their rating.
Option of 'Add to compare'.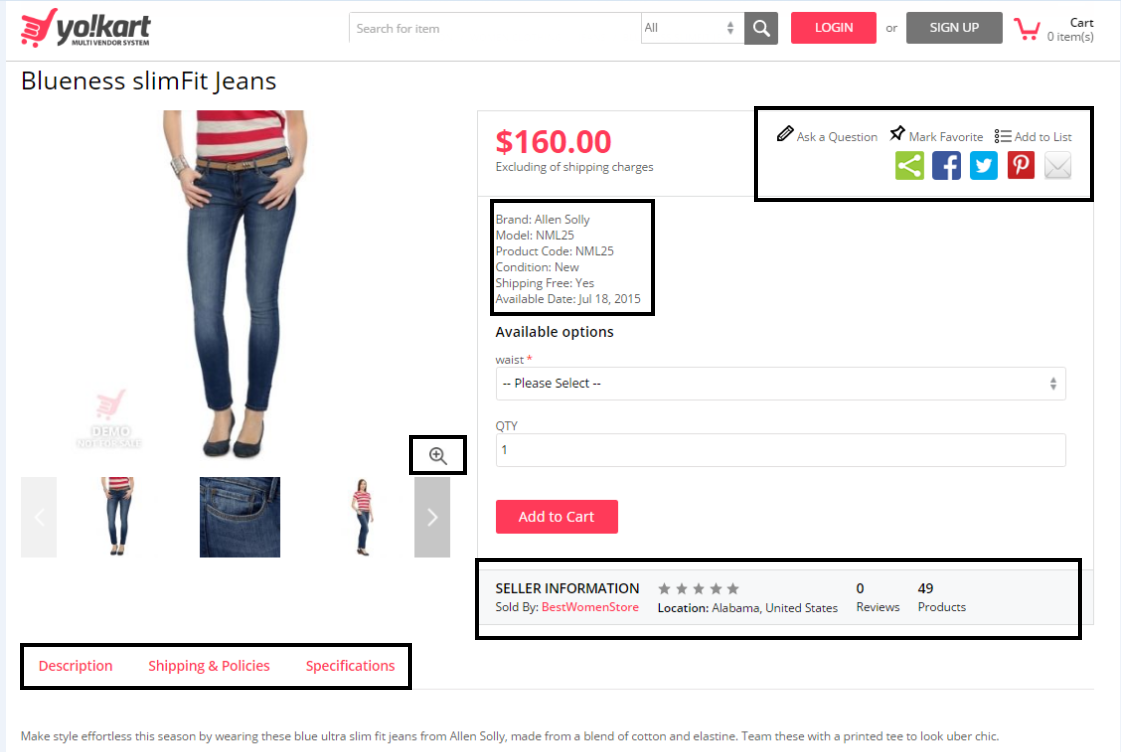 We'll study about the main features in the coming sections. But before moving on them, let's spend some time studying interesting "up selling" feature which has been used by leading ecommerce stores.
Some common upselling techniques
If you are planning to launch an ecommerce site using a script, make sure that your chosen one comes with upselling features. Showing a customer more products when he is looking at one is a common feature but it needs to be modified for optimum UX. Here are few for your reference:
1. Recommended Combos
2. Customers Also Purchased
3. Offers and promotions
4. Frequently Bought Together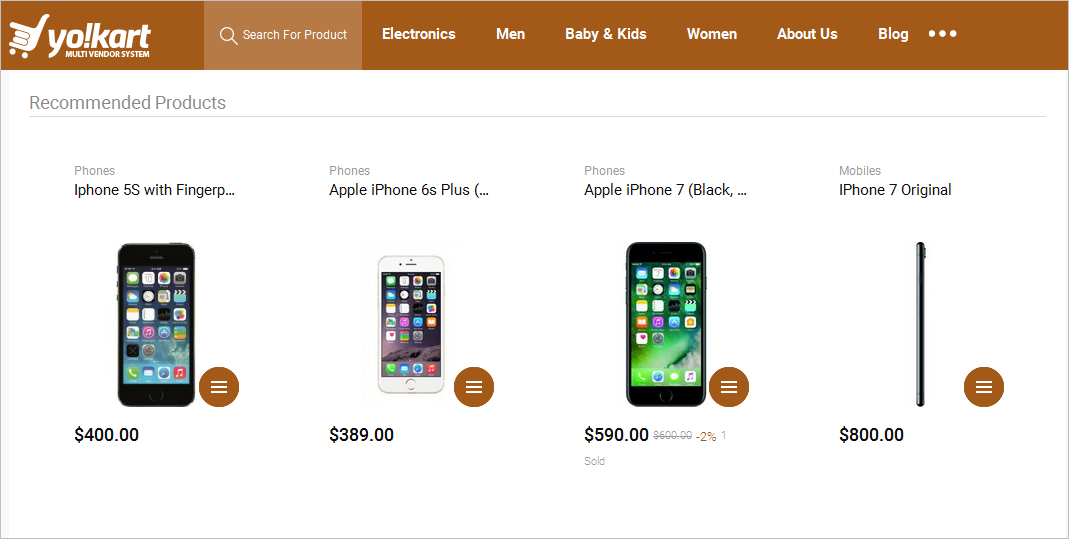 Make sure that your ecommerce clone script has got these features as they engage a user and obviously help increase the sales. Let's move on to some other unique features.
Learn how much modern multivendor store will cost you
Get cost idea
Unique and Modern Features
Estimated delivery time display: Displays the estimated number of days when the product will reach your location based on your pin code.
Add to wish list: Add to wish list option enables users to add products that they want to buy in a list.
Add to compare: When it comes to electronic items, comparison feature is very important as it helps users choose a product after comparing its specifications with other products.
Product rating: Option to rate a product along with review writing option will promote informed buying decisions
Seller rating: Give users the option to rate the seller along with product.
Recently Viewed Products List: This feature will help users to quickly find a product that was viewed recently.
Product Reviews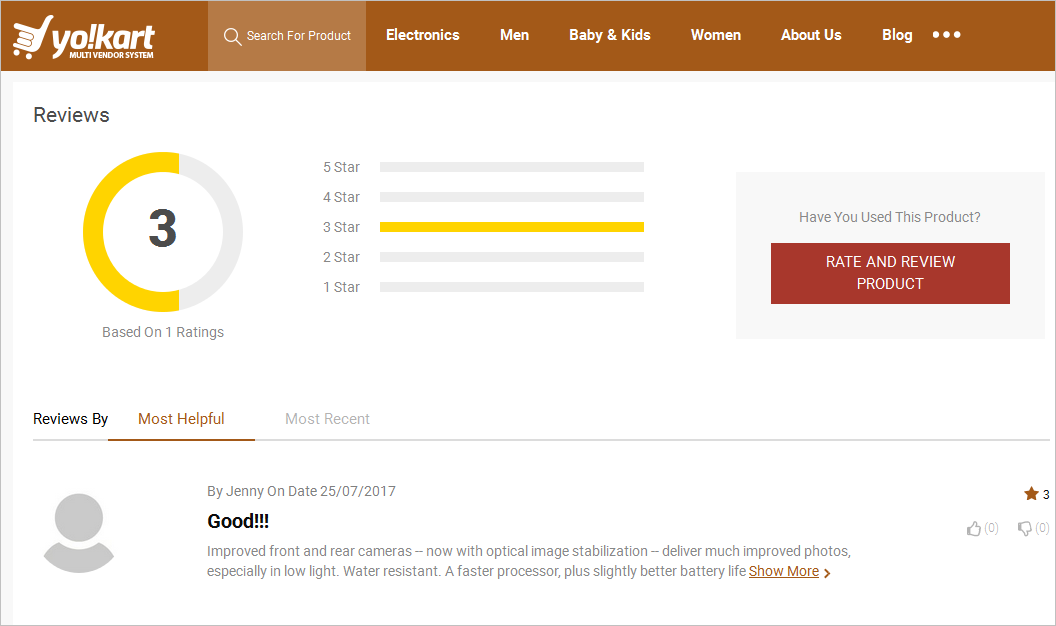 Registered users can write reviews and give a rating for products listed on Flipkart. Rating and reviews tell buyers about the quality of a product. This feature can further be enhanced with:
Reviews from Certified Buyers
Voting on reviews
Review filtering
Wallet functionality
Cashback is flavor of the season, and the newest weapon to capture shopper's attention. Make sure your online store comes with Wallet functionality. In the absence of it, it will hard for you to compete with established etailers like Amazon and Flipkart.
Product shortlisting
Shortlisting products is the latest feature in the ecommerce market of India, and it has been adopted by leading players. Feature highlights:
Every product has a shortlist icon on top which appears as you hover your mouse on the product image.
Multiple products be shortlisted at once. However the number may vary for different categories.
Lesser known web store features
Buying Guides
Fashion stores ought to be credit for introducing buying guides for various product categories. These guides give detailed explanation about the features to look for when buying a TV and explain all technical terms with an easy to understand pictorial content.
Auto comparison Feature
Most ecommerce sites do have a comparison feature where multiple products can be added for feature comparison. Think about the future, and implement a feature of auto comparison which motivates users to compare their selected product with another popular product in that particular category.
Brand Directory
Make provision of a special brand directory page where all brands have been listed. Brands can also be assessed by choosing a particular category.
Store Directory
Store directory lists all stores according to the categories. Clicking on a particular store takes users on the products page of that particular category. This feature also helps users find what they are looking for quickly. Flipkart has implemented this feature quite nicely.
Launching your store using a clone script? Make sure it brings this feature.
Feedback
Customer feedback is very important for companies that are committed to growth and self improvement. We suggest you to integrate a feedback form in your online store to win customer trust.
Mobile App and site
A mobile app is no longer an option but has become a necessity for ecommerce sites. An app provides access to all the products listed in the website on your mobile device which enables people to buy on the go.
Make sure that your ecommerce website has a well-designed and easy to use mobile app. In case you cannot managed it in the beginning, pick a clone script that guarantees a responsive website.
The Final Verdict
Launching an ecommerce website is certainly a wise decision as online shopping is set to touch new heights in the coming years. The best approach to follow is to create a marketplace where sellers can sell their products to buyers and your website acts as a middlemen helping people and earning huge profits in between.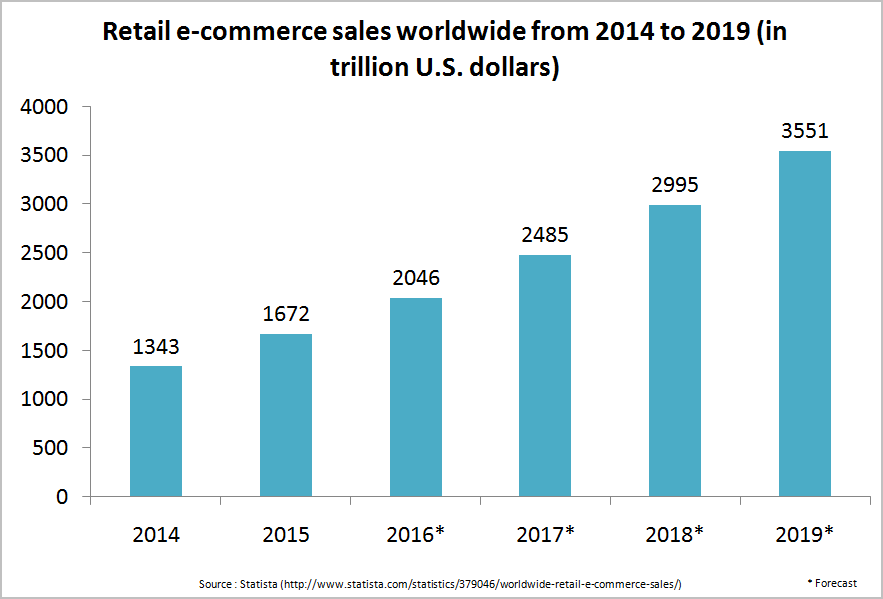 If you are planning to launch an ecommerce website, then, do not settle for anything less than perfection. Integrate the best features of to make your ecommerce website as good as Amazon and Etsy.
Start your multi-vendor store at small investment
Check best packages