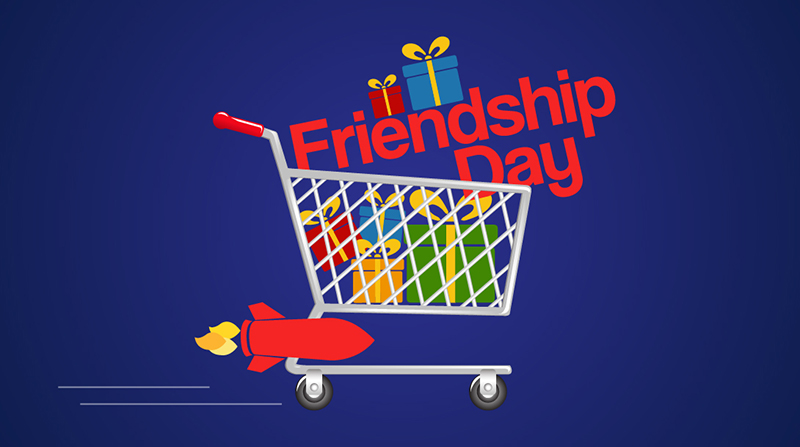 Big online brands create marketing plans for special days and occasions like Friendship Day, Valentine's Day and Mother's Day to boost online sales and increase traffic. Small e-commerce shops on the other hand rarely run campaigns and marketing activities based on special days.
This blog has been planned to position small online stores and new online brands strongly against established online retailers on occasions like Friendship Day and other seasonal events. After reading this blog post, you will be able to attract greater online sales and traffic.
Create online marketing strategy for special days and seasonal events like Halloween, Father's Day, Christmas and Thanksgiving by paying attention to following points:
Start early and plan every detail
Don't wait for the last two weeks to put up Friendship Day discount flags. Be smart and start at least two months before the D-day. This will give you an edge over other online stores that are planning to milk the event in later days. Create dedicated strategies for social media, paid marketing and customer engagement way in advance. Make your team aware about it to gather additional ideas. Prepare to provide better customer support.
Fix Big & Small website issues
Even small usability issues can greatly limit the sales generating potential of a website. Conversion experts at FATbit have seen companies spending huge amount of money on marketing a website with rampant website issues. Common issues plaguing a website's conversion process are:
Lack of dedicated landing pages
Broken website navigation
No clarity of product delivery date and delivery charges
Complex checkout process that asks for redundant information
No guest checkout option
Such issues have a huge impact on a website's overall conversions. An expert design and UX optimizing team can help you fix such glitches and streamline your conversion funnel.
Also Read: Optimize your website for better sales with 101 actionable points
Make your website relevant
Nobody will know that you are hosting Friendship Day discounts and offers on their own. Even if you are running online promotional campaigns, your website needs a makeover according to the event.  Make your website relevant for Friendship Day by working on:
Header graphics of home page and landing pages
Website logo
A countdown to create urgency
Pop-ups promoting discounts (they don't need to be irritating)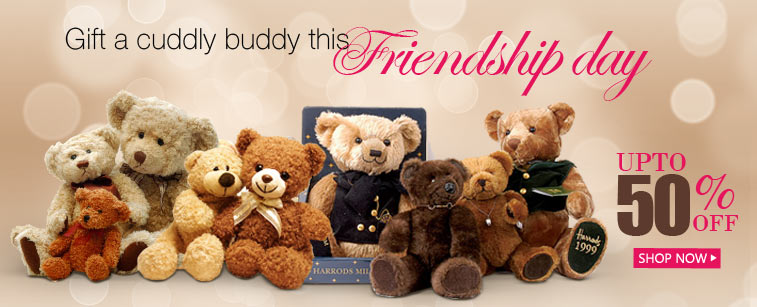 Become social media savvy
Your social media presence will play a crucial role in spreading the word about ongoing campaigns and offers. If you are giving special discounts for Father's Day or Valentine's Day, update cover images of social media platforms accordingly. Promote the discounts through image sharing. Don't hesitate to share links and information about your best deals and offers. Go aggressive by investing in promoted posts and Twitter campaigns. Learn basics of social media with this extensive MOZ guide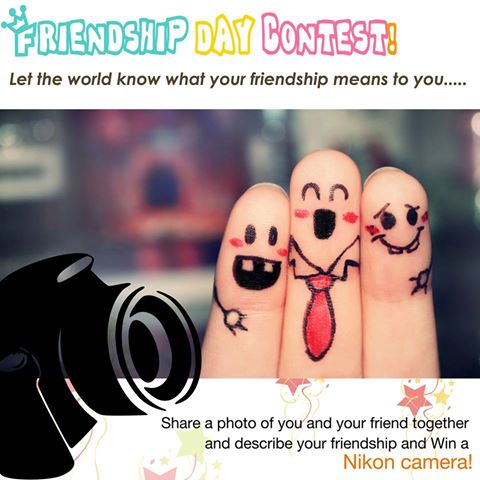 Invest in PPC and SEO
Depending solely on social media for marketing your Friendship Day discounts will not be a smart strategy. Invest in paid online ads to widen your campaign's reach. Choose the right set of keywords for Google AdWords to make the most of your PPC campaign. Invest some money in SEO as well to dominate search results for event shopping related keywords. If you already have a big emailing list, go for email marketing.  Use Mail Chimp for smart email marketing.
Smart discounts
Just decorating your online store for Friendship Day celebrations wouldn't generate sales. Be prepared to introduce smart discounts for your buyers. Create budget deals for people searching for gifts under a fixed budget. This will help you in targeting budget sensitive audience and also simplify shopping experience for website visitors. Below is an image for better idea:
Special packaging
Gifts are less about price tag and more about emotions. Give shoppers another reason to choose your e-commerce store over others by offering special packaging options. Occasions like Christmas and Valentine's Day demand gifts to be wrapped with extra care. Many ecommerce stores already promote such facilities on social media platforms to improve website traffic and online sales.
Provide free gift packaging for all shoppers, and offer special theme based packaging at small addition cost. This way, you will make additional online sales and profits.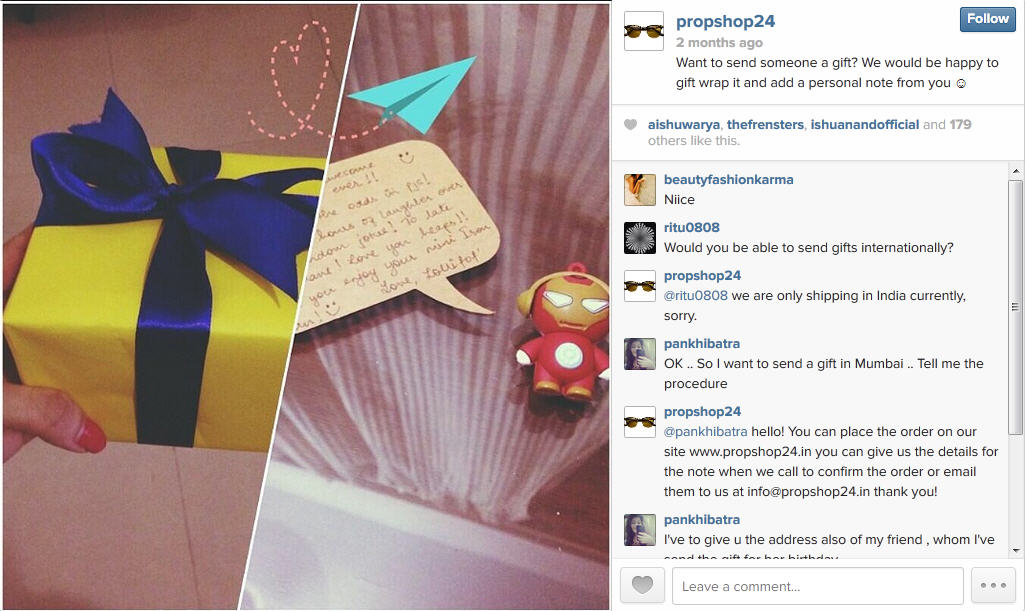 Start and promote gift cards
People are always in dither while shopping for gifts. This has popularized the demand of gift cards (both physical and e-gift cards) on online shopping portals. Increase Friendship Day sales by starting gifts cards for people who either can't decide what to give or don't have the time to go through your vast collection. Having gift cards also increases the probability of attracting loyal customers. Promote gift cards on social media and attach special benefits. Kohl's marketed its gift cards beautifully on Father's Day.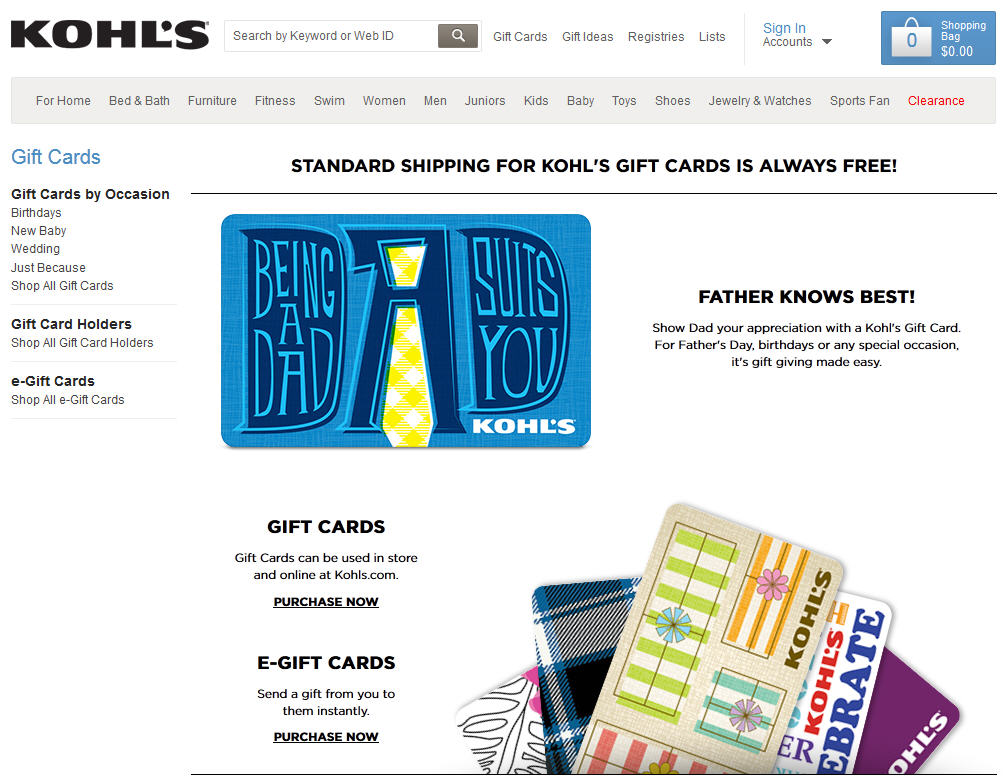 Build database
Hosting discounts & offers on Friendship Day and other such occasions will definitely push up sales but you can do so much more than that. Keep the pricing low and build a database of emails and phone numbers. Use the data to promote new product additions and future discounts. Link future discounts to social shares and reach out to new shopaholics. Profits from event campaign will be one time but benefit from such an approach will generate long term benefits.
Introduce event specific merchandise
This is something for the long term but extremely beneficial from revenue point of view. Event specific merchandise can add greatly to online sales and bring new shoppers to your store. T-shirts, coffee mugs, soft toys, jewelry, decoration items and various other products can be added. Some online stores have dedicated category for events like Friendship Day, Valentine's Day, and Mother's Day.
Here is an example of a small online store based in India pushing sales on Friendship Day with special merchandise.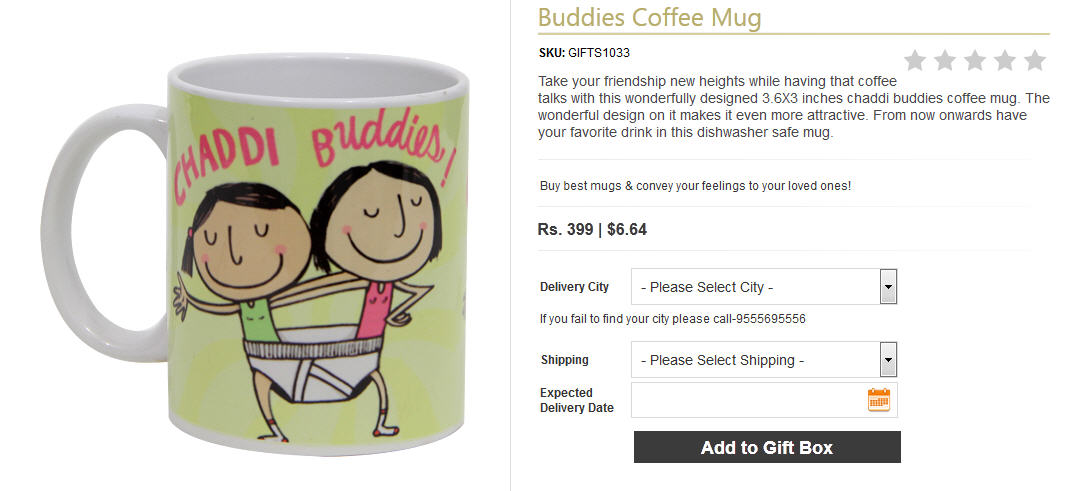 Prepare gift guides
Help online shoppers select gifts by creating gift guides. Online stores share gift guides in the form of slides on website to help website visitors make an informed decision. If your website doesn't offer scope of gift guide integration or you don't have the time, you can also plan blogs. Make your guides and blog posts as specific as possible.
For instance, a gift guide titled 'Gift Guide for Men: 50 Gifts Under $50' is more relevant than 'Gift Guide for Men' if you are targeting low budget buyers. Martha Steward did a remarkable job with gift guides.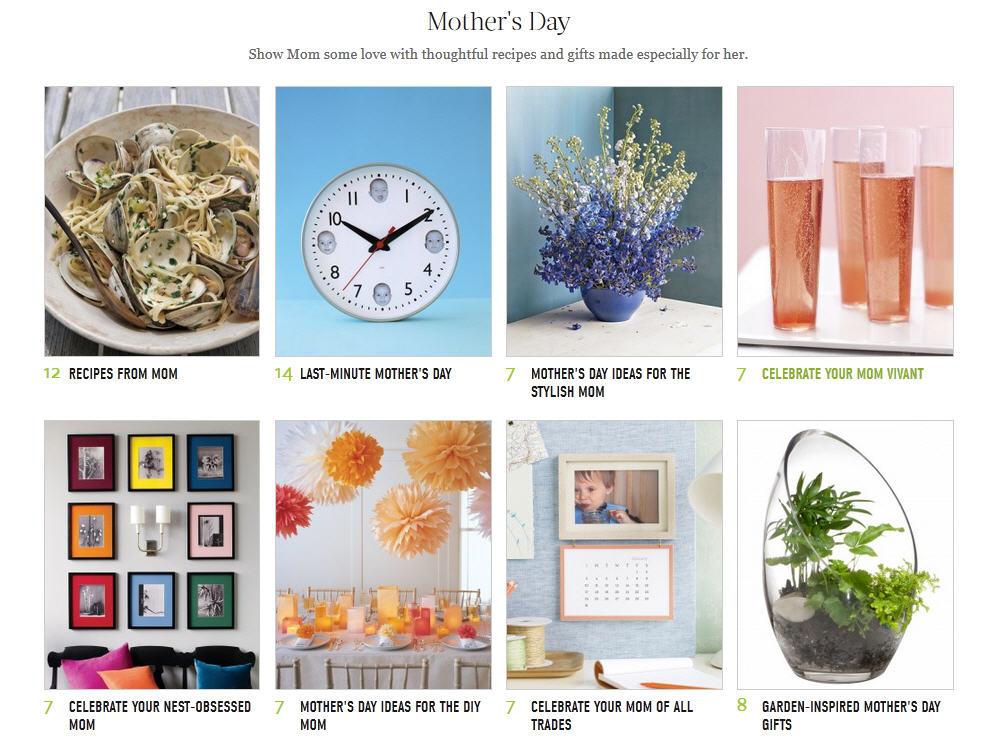 Go for remarketing
Shoppers rarely buy when they visit a website for the first time. Invest in retargeting or remarketing to 'follow' shoppers that left without buying. It is modern marketing technique to generate product sales from people who didn't buy for some reason. Run special discounts and offers to bring back such shoppers.
If you can manage free shipping and quicker product delivery, go for it! Online shoppers like nothing more than receiving their orders way before stated time. That said, above points will help you generate higher online sales and website traffic on special days like Father's Day and Valentine's Day only if they are part of a comprehensive online marketing strategy.  
Looking for an advise for a marketing strategy for special days.