Table Of Contents
The Rise Of eCommerce 
The internet has revolutionized the way business is conducted across industries throughout the globe. Technological and logistical advancements have made the world a smaller place, catalyzing growth of the online retail sector. Contemporary eCommerce store software like Tribe, Shopify and others, make it convenient for businesses to start selling via an online channel further facilitating the rise of eCommerce.
According to Statista, the number of digital buyers is increasing every year. In 2020, over two billion people purchased goods or services online. In the same year, e-retail sales from around the world surpassed $4.2 trillion. 
Startups continue to leverage innovative business strategies to have a share of the eCommerce market and established players continue to report an increase in business year after year. In the year 2020 Amazon made it to the second spot in Forbes list of "top 10 companies all over the world. In the year 2020 alone, Amazon's net revenue (consolidated) amounted to $386.06 bn. And this is roughly just 1% of the total global eCommerce market.
The Pandemic Has Expedited eCommerce Growth
The rise of eCommerce businesses has been a silver lining in the pandemic cloud. The pandemic has confined people to their homes. As customers looked for alternatives, they turned to eCommerce stores. This further expedited the evolution of traditional brick-and-mortar stores to brick-and-click.  
According to digital commerce 360 analysis, In the year 2020 consumers spent $861.12 billion on online shopping with U.S. retailers, this was an increment of 44.0% from $598.02 billion in 2019. Online spending was 21.3% of total retail sales in 2020, compared with 15.8%  the year before it. 
The pandemic factor has enhanced customer reach and the popularity of eCommerce stores. This further establishes their presence in the retail ecosystem, making their future brighter.
This trend has necessitated the transition traditional businesses need to make to meet their target customers where they prefer to shop.
Role of Turnkey Free eCommerce Software Solutions in Digital Transformation
Selling online necessitates a contemporary website. Popular online retail stores like Walmart.com continue to push the limits of the shopping experience that they offer, setting a bar for customer expectations.
For startups and SMBs considering launching an online store, an apparent approach would be to code a website from scratch, a process that entails significant time and resources. Turnkey eCommerce software offers a viable solution, undercutting costs and time required by a considerable margin.   
They have let businesses sell their inventory via quality online stores but the post-pandemic economic downturn has posed fresh challenges, requiring judicious use of working capital for startups and existing online stores alike. 
Furthermore, unnecessary overheads undermine the competitive edge of existing online stores. The capital could have been used for marketing operations or utilized in increasing the value proposition of the products in a highly competitive space.
 So, how do businesses avoid these costs and still own a rich-featured online website? 
The solution is free eCommerce software that lets startups and SMBs launch a quality online store with lesser costs. 
But these free solutions vary in the extent of the value proposition as well as other parameters. Read ahead to find out more about these differences and ascertain which solution is the best fit for your business.
Top 6 Free Ecommerce Software Solutions For Quickly Starting an Online Store
1. Tribe

Tribe is a completely free eCommerce platform that levies zero setup costs to start with and no transaction or recurring fees thereafter. The solution has been engineered to offer simplicity and operational efficiency that further cuts down on manual effort and time. 
The solution is self-hosted, making it possible to use qualitative and cost-effective hosting providers like AWS. Free installation and 3 months of technical support for system insufficiencies further extend the value benefit. 
Tribe is built with the dependable web framework Laravel, making it secure, scalable, and extensible. It is offered with many eCommerce functionalities like pre-integrated APIs, and more out of the box.   
2. WooCommerce


Woocommerce is a self-hosted, open-source eCommerce solution. Statistics indicate that it is a more popular eCommerce software compared to its peers. It is integrated with its WordPress site and is customizable with themes, both free and paid. The Woocommerce plugin itself is free but other plugins that you may need can be paid. The learning curve for using Woocommerce can be stiff,  The user needs to be acquainted with WordPress to be able to use Woocommerce.
3. OpenCart
Opencart is a customizable open-source free eCommerce software. The software can be downloaded for free. The software is lightweight which allows the use of affordable hosting packages. It features an admin dashboard that provides a holistic view of the business from a single page. Opencart also supports multiple stores and it typically requires website optimization.
4. PrestaShop

PrestaShop is a free open-source eCommerce software. It can be downloaded but you will have to set it up yourself. To set it up first, the PrestaShop installation file has to be downloaded, a database has to be created and for its installation, the file has to be uploaded via an FTP client.
5. Magento Open Source
Magento is another popular free open source eCommerce software. It is built using PHP. Just like PrestaShop, Magento's installation takes time, and getting used to it requires a steep learning curve. The software is scalable and supports multiple integrations but these extensions tend to be costly. Moreover, support is limited and paid.
6. Bagisto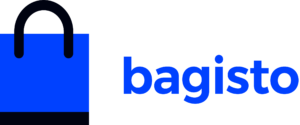 Bagisto is an eCommerce software built using the open-source Laravel framework. It is scalable, secure, and customizable. It offers numerous eCommerce features by way of eCommerce integrations. Bagisto is free and open-source and can be used to develop quality eCommerce stores. 
All of these eCommerce software assist in accomplishing the same goal of setting up an eCommerce website. Examined below, are the underlying differences between them.
Comparing Tribe, WooCommerce, PrestaShop, Opencart , Magento Open Source & Bagisto
Overall Cost to Start (common for all free ecommerce solutions):
Online Store Setup Cost – $0
Hosting and Domain – $20/month approx.
SSL Certificate – $69.99/year approx.
Maintenance Costs – $1500-$5000
| Parameters To Compare | Tribe | WooCommerce | PrestaShop | Shopify | Magento Open Source | Bagisto |
| --- | --- | --- | --- | --- | --- | --- |
| Built With | Laravel | PHP | PHP | PHP | Laminas and Symphony | Laravel |
| INITIAL FEE TO START | Zero | Zero | Zero | Zero | Zero | Zero |
| TRANSACTION FEE | Zero | 2.9% + $0.30 | Zero | $0.95 on COD and 2.5% on PayPal Transactions | Zero | Zero |
| EASE OF USE | In-built Drag & Drop CMS Editor | Simple (Drag & Drop via PAID plugin) | Simple (Drag and Drop via PAID modules) | Simple Page Editor (PAID Drag & Drop extension) | Simple (Drag and Drop via PAID modules) | Simple CMS Editor (No Drag & Drop option) |
| MOBILE APPS | Coming soon | Free | Paid | Paid | Paid | Paid |
| SECURITY | High | High (uses 2 FA) | Medium | Medium | Medium | High |
| TECHNICAL SUPPORT | FREE(3 months Tech Support, Installation & Documentation) | Paid | Paid | Paid | Paid | Paid |
| ADDITIONAL PLUGINS & EXTENSIONS | Paid | Free and paid premium | Free and paid premium | Free and paid premium | Free and paid premium | Free and paid premium |
Some Paid Alternatives to These Free eCommerce Solutions
1. Shopify

Shopify is a popular SaaS-based eCommerce software for startups and SMB's. It comes with a monthly fee, which means the bandwidth is not limited. The software is easier to use and loads up quickly. On the flip side though, it lacks certain SEO and content marketing features, checkout is not customizable and the apps are expensive. The pricing for Shopify starts from $29/mo up to $299/mo. There is an enterprise version as well, the price of which depends upon the final product and the services availed.
2. Squarespace

Squarespace is a paid and hosted solution. It does not limit storage space or bandwidth. The eCommerce solution offers impressive themes and templates to design the look and feel of the store. It features functional eCommerce tools. Importing product lists is easy. The website builder is intuitive to use and has an in-built library of help to assist beginners. On the other hand, Squarespace lacks multilingual functionality and is not the best in terms of SEO. GDPR compliance, a security imperative, especially in Europe needs to be improved.
The pricing for Squarespace starts from $12/mo for the personal plan and goes up to $40/mo for advanced commerce. Additionally, there is a business plan for $18/mo and a basic commerce plan for $26/mo.
3. Volusion

Volusion is another popular hosted eCommerce software. It is a lean and simple platform for startups that builds user-friendly websites. The software itself is easy to use and is backed by sufficient documentation. The admin dashboard offers simplicity of use. Volusion houses necessary eCommerce functionalities to market and manage your online business. Conversely, Volusion lacks attractive themes and is offered with limited integrations. 
The pricing plans for Volusion start from $29/mo up to $299/mo. The top of the line plan, Prime has dynamic pricing, based on Gross Merchandise Volume on the eCommerce website.
Launch a Scalable Commerce Store at Zero Cost with Tribe
Key Parameters To Help You Choose The Right eCommerce Software For Your Business
All eCommerce software mentioned in this blog are popular and offer nifty eCommerce tools. However, they do vary on some parameters and each of them has its own strong points. Discussed hereunder are factors that can be a part of the research process to arrive at the decision of selecting the right eCommerce software for one's needs. 
Front-End Features: Intuitive user journey
The look and feel of your e-store come under the front-end features. These are the features that determine the UI and UX of your website. The customer experience will impact the buyer's journey and decide the sales conversion of the e-store. Features like navigation, search results, and many more come under this category. Squarespace and Magento offer the best design and theme options. 
Back-end features: Seamless business operations
Scalability, security, integrations, store management features, marketing and reporting are some of the essential back-end features of an eCommerce store.  These help market, manage and plan the business. 
One of the most important factors that determine the back-end usability of an eCommerce software is the technology stack the software is built on. Woocommerce offers the best eCommerce functionalities while Tribe has most features out of the box.    
Pricing can be a hindrance that can result in hesitation from the business to set up their very own eCommerce store. A software price is an expenditure even before the business has started. This is the reason why businesses need software that is free. They can launch their own e-store to test the waters, without spending on the software itself. Once the business is up and running, they can spend on customizations if they find it necessary. Tribe is the most affordable option among eCommerce software. It's free to start, with no hidden costs, and is backed by affordable services. 
Technical support: To assist a smooth eCommerce transition
The idea of turnkey eCommerce software is to let you start your e-Store without the need to code a website from scratch. This enables anyone and everyone to start their own e-store, regardless of their technical acumen. 
That is why technical support is a critical component in the eCommerce software package.
Among free solutions, Tribe offers 3-month tech support and has an Agile team for any kind of customization or enhancements.
Customizability – An integral Feature of an eCommerce Store Software
The customizability of the online website is key to offering a tailored shopping experience. A buyer-focused online business with niche and business model-specific functionalities can drive eCommerce success.  
– Front-end customizability changes the design elements, look, and feel of the e-store via themes. 
– Back-end customizability adds functionalities to the e-store 
Different e-stores need to have distinct functionalities that cater to that specific industry and product category. Also, businesses can be flexible to adopt a suitable business model. 
There are more reasons why only a customizable eCommerce solution can provide the right answers to an e-business' needs. It allows a business to be creative with their online store and offer a unique experience to the buyer.
The open-source web framework Laravel is ideally suited for customizable solutions.  Bagisto and Tribe, based on Laravel, are flexible eCommerce software.  
 Hesitations With Online Business Adoption
The statistics reveal that the eCommerce business is undoubtedly a lucrative option for startups. The future for the sector is bright as well. Speculative analysis by experts predict the eCommerce sector to continue its good run post the pandemic as well.
That said, the sector being relatively new, has some unknown variables attached to it. Startups may be apprehensive about treading an unknown path. Similarly, for legacy retailers, the transition to eCommerce requires progressive steps that may make them apprehensive about the transition process.
Some such concerns are discussed below
Apprehensions related to adopting unfamiliar technology  
eCommerce businesses are based on dynamic websites that require a team of developers to build. This development process indeed requires both time and resources. 
Moreover, once the website has been developed, it has to be deployed over a server. 
For someone unfamiliar with coding, or someone short on time and resources, this process will seem like a mountain to climb.
eCommerce marketing entails a different approach 
Marketing an eCommerce store requires a slightly different approach. An eCommerce store has to be promoted in the digital ecosystem. It can be a little challenging to find the starting point. To be precise and measured in your marketing approach, a detailed go-to-market strategy has to be formulated.
Business processes associated specifically with eCommerce
Selling via an online channel involves most business processes of offline commerce like accounting, inventory management, and others. Additionally some unique processes like shipping management, logistics might be a part of an eCommerce business.
Govt regulations pertaining to the products to be sold or the target market
Just like a brick and mortar store, there is a need to understand the government regulations when an eCommerce store begins its operations. Unlike physical stores, online stores are not bound by geographical location. The internet enables their access to as far as the business desires to operate. 
Since the e-store will sell inter-state and might even do business internationally, factoring in all the government regulations of the target market will be required. For instance, varying tax structure in all states  
Costs involved in setting up & running an eCommerce website
One of the most important part of any business, especially in the conception stage, is financial forecasting. Accurate calculation of costs involved will ascertain funding requirements, appropriate allocation of investment capital, and determine the possibility of competitor product prices. 
With a host of unknown variables involved, entrepreneurs might find this crucial imperative to be challenging. 
"Startups will be inhibited by these impediments. But there is a solution. A lot of these apprehensions can be cleared with some insight into the process of setting up an eCommerce business."
The Solution To These Challenges 
Most business apprehensions that an entrepreneur has before starting with an eCommerce store can be addressed with the help of technology. 
"Startups can use turnkey eCommerce platforms to launch an impressive online store in a short time span. Most of these software are ready-made solutions and don't require any website development knowledge."
Modern eCommerce platforms provide features and functionalities that assist in the seamless functioning of the online store built using them.
Empowering businesses with robust and reliable eCommerce solutions
One such progressive software that enables a business to launch a contemporary eCommerce store with the necessary tools to facilitate business operations, is Tribe. 
The reasons that make Tribe a software that provides an ideal foundation for a quality eCommerce store are discussed hereunder.
Tribe – A Free eCommerce Software Solution For Today's Businesses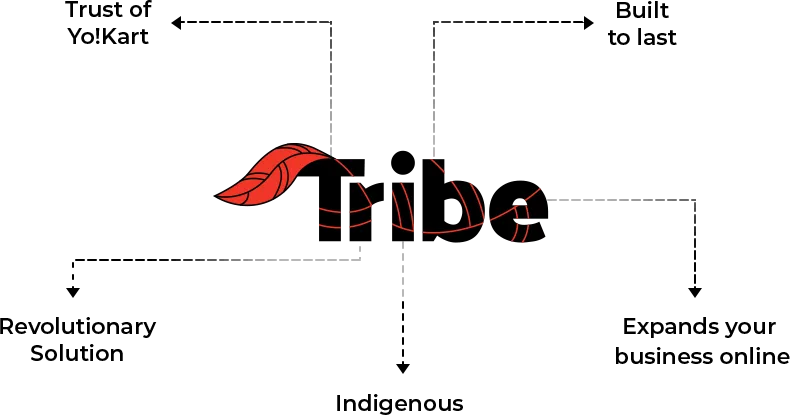 Tribe has been conceived with a philanthropic mission, imbibed with gratitude. The software has been developed by the same custom software company FATbit, which has also developed the successful and reliable multi-vendor marketplace software Yo!Kart. The success that the company garnered with Yo!Kart prompted them to develop a single vendor eCommerce software for SMBs and Retailers and give it back to the community that propelled its success. 
In 2015, the founder and CEO of FATbit Technologies, Manish Bhalla, set the path forward for the team by apprising them of his vision to engineer quality software that will feature all necessary functionalities to simplify eCommerce adoption. 
Tribe is a solution engineered to maximize and ease eCommerce transition. Introduced during the pandemic, Its launch couldn't have been timed any better.
"Tribe is a great alternative for retailers & businesses who are using a SaaS platform like Shopify or BigCommerce for online selling. Shopify or other SaaS solutions charge hefty fees on every sale, along with monthly recurring and setup costs"
For these reasons & considering today's testing times, Tribe has been offered free of cost with source code ownership by the Yo!kart team. Further, zero transaction & recurring charges will enable an online store owner to pass on the value to the end customer in the form of marketing offers. This can give an eCommerce business the crucial competitive edge especially in a make-or-break market. 
Despite being free, Tribe has a rich feature list, bettering other popular eCommerce platforms. It comes with pre-integrated advanced APIs and has a scope of further integrating APIs as per business needs.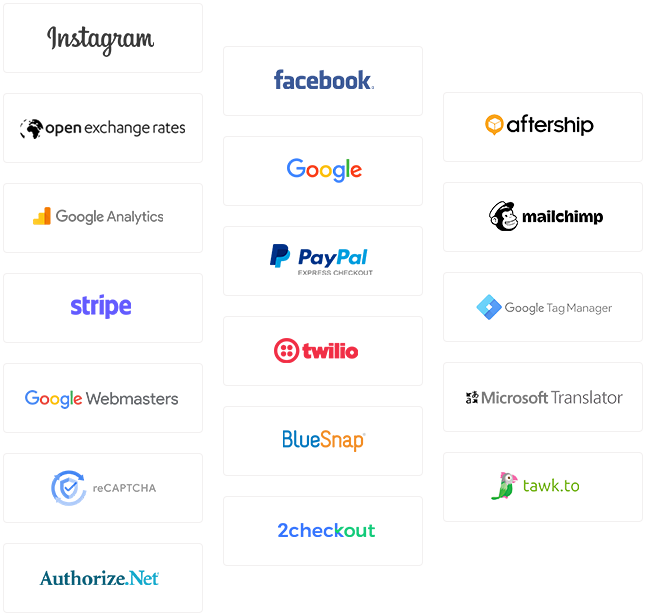 The software has been engineered by following Agile practices, with the endeavor to address the pain points faced by businesses. The eCommerce software is easy to get accustomed to and features an intuitive user interface.
Additionally, the software stays true to its promise of being free with no additional costs. The businesses don't have to factor in any costs that technical help (regarding bugs) entails.
Key Features Of Tribe eCommerce Software
Tribe free eCommerce solution offers all the necessary and popular features needed for an eCommerce store. Check out the list of some essential features that facilitate ease of doing business with Tribe:
Tribe offers all the necessary and popular features needed for an eCommerce store. A list of some of those features is given below.
Tribe has a drag-and-drop content management system (CMS) enabling store owners to create and manage the eCommerce website with ease. The ease in the usability of the CMS helps you in designing your own unique storefront. Furthermore, there is an option to toggle between Beginner, your level of expertise before using the CMS.
How to create a FREE eCommerce Store | Drag & Drop Website Builder
Shipping management and tax module
The tax module supports single and combined tax structures to help you effortlessly do business across all states. Shipping management enables you to control the shipping process via Aftership API. 
Maximize product conversion by offering multiple secure payment options with your online store. Tribe has all favored payment gateways like Stripe, Paypal pre-integrated into it. 
Multilingual and multi-currency support  
Don't restrict your eCommerce store to a specific location. Tribe supports automatic language detection and real-time translation. Moreover, it also enables the customer to view the product prices in the currency they use.
SEO and marketing features 
eCommerce business is a competitive market, you will need to market your e-store effectively. SEO features such as meta tag management, URL-rewriting, 301 redirects, and marketing features help to rank your e-store and bring it in front of the customer. 
Elastic product search options and product listing
Tribe features an elastic search bar that returns relevant product searches based on Keywords, Brand, Category, Options, product description, ISBN, HSN, SAC, UPC and SKU.
The product list can also be filtered based on multiple parameters by the user.
Easy checkout process and effortless buyer journey 
Tribe simplifies the buyer journey and checkout process to build a successful sales funnel.
Get all features to launch a powerful eCommerce store with Tribe
Along with Tribe, there are other popular eCommerce platforms that enable entrepreneurs to launch their eCommerce store at a reasonable cost. Some oshopifycf these eCommerce solutions are discussed below
To Sum It Up
Amidst the increasing trend and need to start an online sales channel, the top free eCommerce software provide retailers an excellent competitive platform to launch a contemporary eCommerce store with lowered costs. 
Open Source solutions like Magento, Prestashop, Opencart offer the freedom to customize the software and build a website as per the needs. But high development costs and expensive technical support undermine the value proposition and make these solutions ideally suited to enterprises.  
Woocommerce offers excellent functionalities but levies transaction charges. 
Tribe is easy to use, is backed by free installation, and offers 3 months of free technical support. Moreover, many features that are only available via paid plugins or modules in other eCommerce software, are offered out of the box in Tribe. Additionally, Tribe is backed by an Agile team with eCommerce expertise that provides affordable services. 
These reasons make Tribe a very good choice for today's businesses to start their own online store. Do share your opinion in the comments section below.
FAQs
1. What is an online store?
Ans.  An online store is just like a physical store albeit over the internet. Buyers can browse through the products they want to purchase from the comfort and safety of their homes just like https://www.apple.com/store. They can even pay for the products and request them to be shipped to their location. 
2. Is an online store different from an eCommerce website?
Ans. Yes, an online store typically just sells products to its customers, or in other words B2C. On the other hand eCommerce is a much broader term that includes marketing and sale of products or services over an online platform. The sale could be B2C, B2B, B2B2C, P2P or via any other business model. There could be one seller or multiple sellers on a single platform. Amazon, Etsy are examples of eCommerce websites that are not just online shops but much more. Moreover, there are additional revenue streams in eCommerce. 
3. What is an eCommerce software solution?
Ans. Developing eCommerce websites entails substantial time and resources, making it an unsuitable process. The increased go-to-market time further adds on to the disadvantages. 
eCommerce software are turnkey solutions that can be used to build eCommerce websites. These ready-made eCommerce software also allow customizations to help tailor the website exactly to specific needs of a business. This is a faster process with significantly less resources involved. 
4.Can I build an online store for free?
Ans. Yes, Tribe, does not levy any setup, transaction or any other recurring charges. It's a feature packed solution that further simplifies business operations. Thus you can build an online store with necessary ecommerce features for free. 
5. Which eCommerce software solution is best for beginners?
Ans. As a beginner, one needs an eCommerce website that is easy to build and manage, levies minimum costs and has help to assist in the initial period. 
Tribe, is a free eCommerce software with no hidden costs, offers power packed simplicity  一 contemporary features yet easy to learn and use, and is backed by free installation and 3 months of technical support from an Agile team with proven eCommerce expertise. 
6. What is the meaning of Open-Source eCommerce Software? 
Ans. As the name itself implies, Open source software are offered with access to the source code. The benefit of this is that you have the flexibility to customize the software from the developers of your choice, sans any dependency on the team that developed the software. 
7. Is Shopify a Free eCommerce Software?
Ans. Shopify is a SaaS based software. Most SaaS based software are cloud-hosted and levy recurring charges. The billing cycle can be monthly or otherwise. This implies that you don't "own" the software, rather you are paying to use the software as a service. 
8. Does WooCommerce or Tribe offer hosting?
Ans. No, both Woocommerce and Tribe are self hosted solutions that give the freedom to choose the hosting provider. The business is not bound by any specific hosting service provider. They can choose depending upon their requirements. 
If needed, Woocommerce has partner hosting providers and Tribe offers support to ease the process. 
9. Which Free eCommerce Software Comes with Mobile Apps? 
Ans. Top free eCommerce software like Tribe, Bagisto, Prestashop, and others are offered with mobile apps. 
10. What are the benefits of Laravel eCommerce platforms? 
Ans. Laravel is an open source web framework and a top choice for building contemporary eCommerce websites. Laravel features unique features such as the Artisan tool and aids modular programming, both leading to a shorter development timeframe. Customizations on the website are easy due to model view architecture. Enhanced cookie protection and more augment security of the website.