Last Updated on 23rd Oct 2020
Building an eCommerce website isn't cheap and after investing thousands in it, the idea of a redesign wouldn't cross one's mind so easily. However, there can be some exceptions. When you know that some issues on your website cannot be fixed without redesigning then it deserves a green signal. But, what are these issues that require a redesign? If you have no clue, let us share them with you.
Below are some valid situations for which redesign is a practical solution. 
1. Receiving Unacceptable Bounce Rate And Returns
Google Analytics is a tool that provides valuable insights for marketing. The problem that businesses often encounter with this tool is that it doesn't always show the stats in their favor. If you are facing the problem of high bounce rate, poor conversion, low returns and the digital marketing efforts have failed to come up with a feasible solution, it's time to analyse your website for the improvement of these parameters. 
The figures provided by Google Analytics will help you define the problematic areas of the current website. For problems like low average visitor duration, poor search engine results, and high exit rate, you can redesign some specific elements. For in-depth analysis, you can also use paid tools like CrazyEgg or ClickTale.
2. The Design Is Ill-suited For The Target Audience 
If your current website fails at addressing the purchase intent and consumer sentiment, a redesign is a viable solution. The actual problem is with your website's structure if you know that the content is correct. To meet your business objectives and consumer expectations, you need to convey your unique value proposition and brand message in the new design.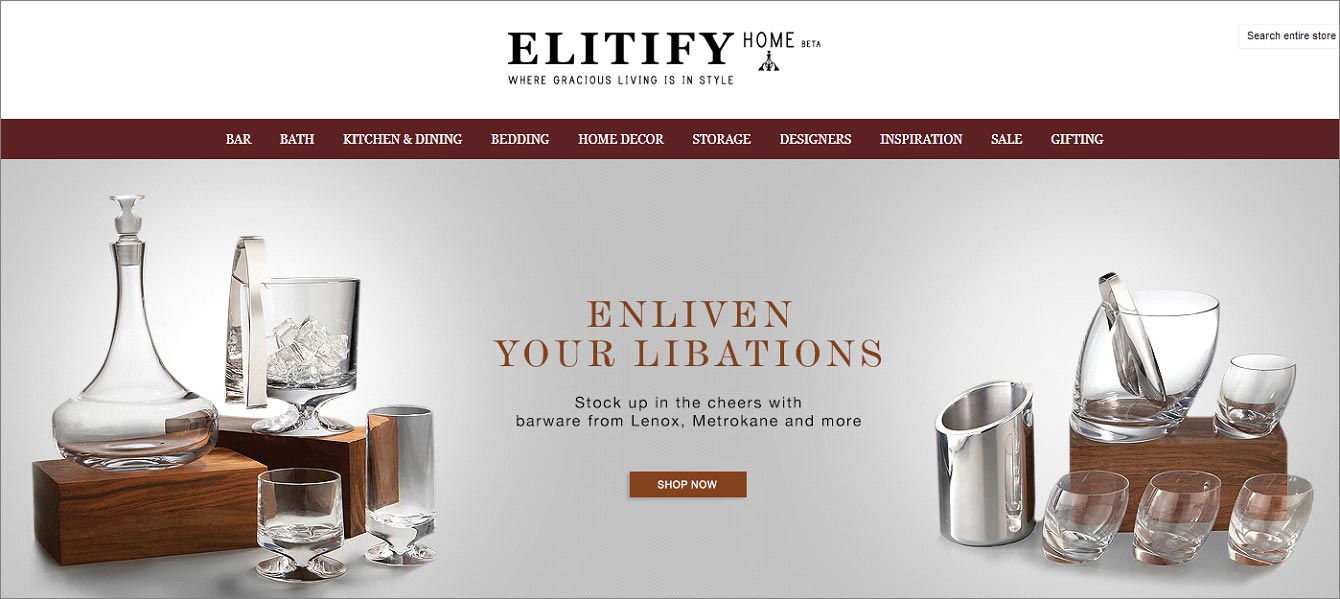 For example, the online store featured above targets only the high net worth individuals, so their design plays an important role in communicating the same. Their customer segment tends to share common traits and demands specific treatment. With a relevant design, this store is able to target its audience and convey its brand message. 
3. Design And Technology Are Outdated
A website that lacks responsiveness results in low conversion rates despite high traffic. Only a responsive or scalable design can help you fix that. Along with responsiveness, there are several other features that an obsolete design lacks and can harm your business in the following ways:
Drop your eCommerce sales

Disrupt the buyers' experience

Mismatch with modern plugin requirements
To fix these issues, there's only one solution, i.e, to upgrade to the latest design trends. 
Also Read: How to select the best eCommerce solution for your online store
4. The Design Is Not Mobile Friendly
If you have a website that is not mobile-friendly, you are probably missing a large number of buyers who are interested in purchasing your products or services. To ensure mobile compatibility, you will need to redesign and optimize your eCommerce store. Optimizing a website for mobile devices will also eliminate the need for the development of a dedicated mobile application.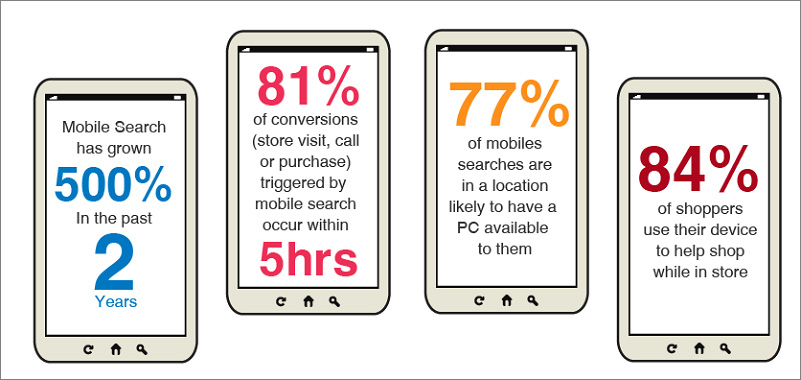 5. The Design Is Hampering Your Content Strategy
Content strategy is essential to drive sales in eCommerce. Websites with good content provide relevant information via different means like text, images, and videos on every page. The content that these sites share is not spontaneous. Every part is well-planned beforehand by content marketers. Content planning is often more extensive than you expect, and to create powerful content that drives conversion, the web design also plays a crucial role. 
Think about a scenario where your buyers' journey involves browsing and scrolling through multiple pages on your website. To make that journey worthwhile, the website must offer relevant and helpful content to the visitor. In the end, it's the value of the content that drives the visitor to complete an action on a website. 
Unfortunately, when your website's design isn't flexible enough to adapt to different content strategies, the completion of your buyer's journey won't be so smooth. To resolve this problem, you need to redesign your website to support your content strategy. 
6. The Design Is Increasing The Load Time
A major problem that all business websites face is that internet users want a website to load quickly on every device irrespective of the network speed. Users aren't ready to stay on a website that takes forever to load. A survey conducted by Google/Soasta also indicates that the bounce rate is proportionally related to the load time of your website. 
Some elements of a website design that increase the load time are heavy CSS, bloatware, large size graphics, animations, background videos, number of plugins, inefficient caching, and advertisements. Keeping all these elements in mind, you can redesign your website and optimize it for speed. Using a Content Delivery Network (CDN), removing unnecessary graphics, cleaning your CSS and compressing images will significantly decrease the load time of your website.
7. The Design Is Not Marketing-Friendly
If your eCommerce store costs you beyond ease due to complete dependence on paid marketing then shift to SEO for more economical and guaranteed results. But for that, you have to first make your eCommerce store apt for reaping the complete SEO benefits.
Few people think SEO is done post-development but in reality it begins during web development. So, expecting full SEO benefits later is impractical.
From an SEO point your view, you need a redesign If your current store has:
limited options for displaying product information (main content of an eCommerce website)

no backend control for optimizing details of product images

unfriendly URLs structure
Redesigning your eCommerce website is a possible solution to all the problems mentioned above, especially when you are dealing with several of them. To decrease your expenditure, some cost-cutting can be done by tweaking your current design or selecting turnkey website design packages. There are sufficient eCommerce themes available on the internet for you to explore and find new design ideas. If you have a flexible budget and can consult professional web designers, then that is the best option.
Feel free to clear your queries and doubts in the comment section below.
Recover your Sales with a New Design.