Media portrays small businesses as objects of pity struggling to make ends meet in the presence of big online businesses. While they surely took a beating in the beginning, they haven't thrown in the towel. In fact, they are coming up with growth strategies that are not only improving their profits but giving shoppers a reason to favor them over big ecommerce giants.
Another interesting detail is that small business owners are using offline as well as online channels to gain competitive edge. Let's have a look at marketing, advertising and growth ideas being deployed by small businesses across the world.
Let's go offline first!
Offline growth tactics
This is not the first time that small businesses have faced competition. They were fighting off supermarkets and big brands even before internet came along. The web challenge has only given them another reason to be more aggressive.
Here are some growth and marketing ideas that small business owners are working with to grow offline too:
Superfast deliveries – Online grocery stores are counting big on quick home delivery, and small businesses realize this. That's why they have one-upped them by offering the same. Building on their local knowhow and location advantage, they are accepting orders over phone and making instant deliveries.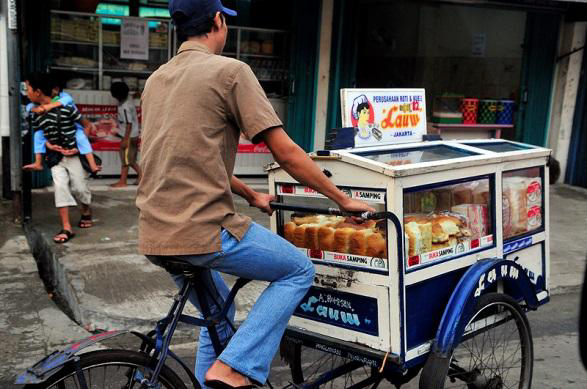 Take your Small Business to the Next Level
Some hyper dynamic grocers have also partnered with mobile hawkers to frequent neighborhoods with daily essentials multiple times a day.
Business partnerships – Small business owners have realized that remaining small will not help. Therefore, they have started experimenting with small business partnerships that don't weigh heavily from cost aspect and are perfectly aligned with their business.
The perfect example would be when a design boutique partners with someone who specializes in accessories. Such partnerships keep the shoppers hooked and boost business growth. Something rather simple from growth point of view but very effective.
Aggressive policies
Small business owners are no longer the humble souls they were when ecommerce boom arrived. Now, they are well informed and miss no opportunity to generate store footfalls. From hosting festive discounts to impressive returns policy, small businesses are not lagging behind anyone.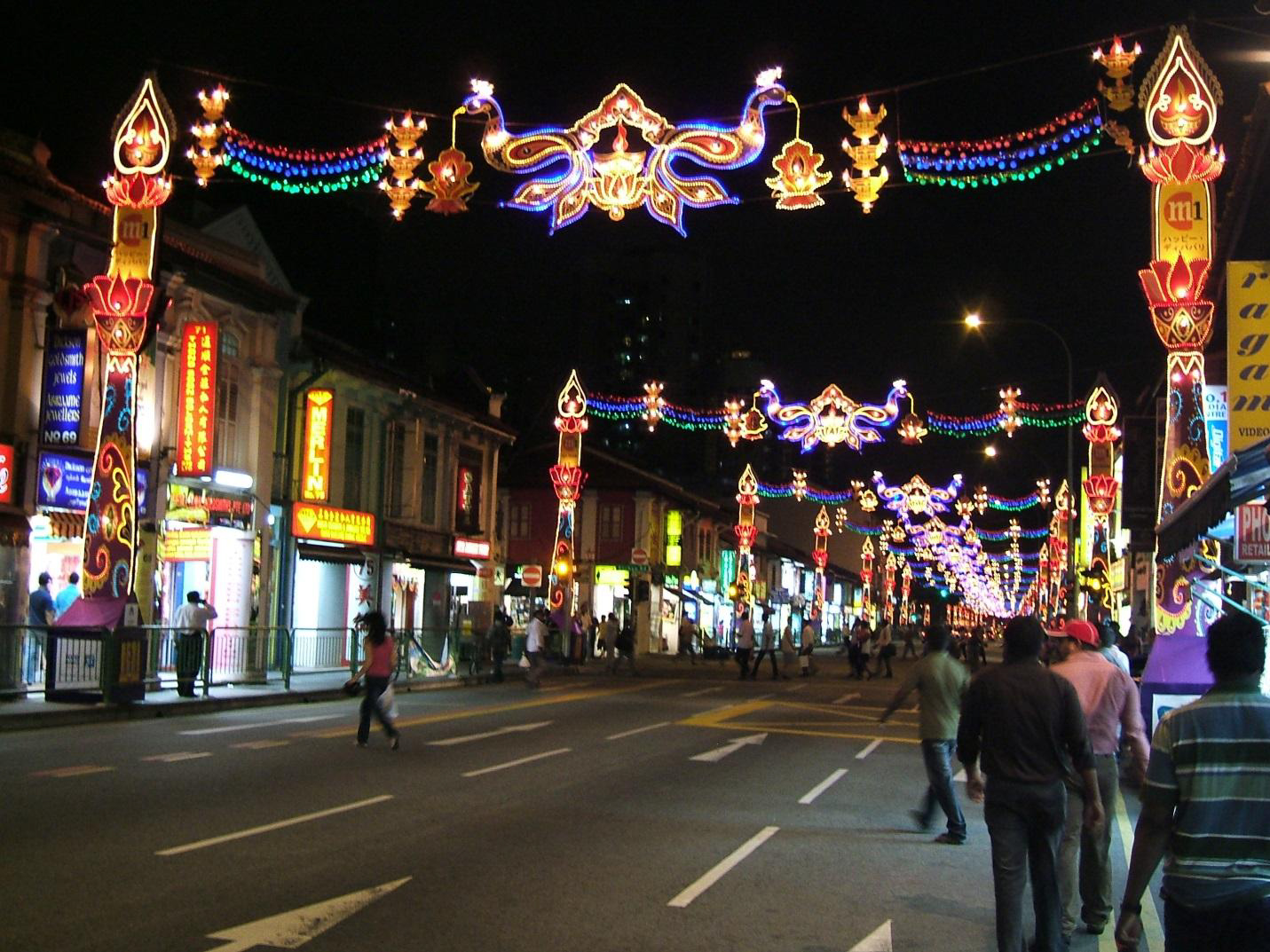 Phone orders are already happening. If you are missing out then, start doing it today!
Cultivating relationships
Who really bothers about saving a dollar or two if you are buying from someone who has become a friend over the years? It has been proven that people care more about convenience and shopping experience. That's why small businesses are bearing the cost of training staff.
Plus, discounts can bring customers once but only quality and service will make them stay. SMBs it seems believe in this philosophy.
Investing in branding – Amongst other things, small business owners have become more conscious of their branding. They want to leave an impact in the minds of customers and are doing so offline by investing in store interiors and custom packaging.
Platforms like Pakible are helping business owners with the branding part, and give a major boost to business advertising & marketing.
We are done with most important offline business growth ideas and examples. Let's get online now!
Online growth tactics
While there is no scarcity of small business marketing strategies and tactics offline, small business owners are not backing down from online experiments as well. And it seems there are no dearth of free marketing and advertising opportunities for them.
Have a look at below points to take your business online:
Local SEO advantage – As we said earlier, small businesses are now more aware about growth opportunities and willing to try new things. Local SEO is gaining popularity amongst businesses as it gives them the opportunity to connect with local customers.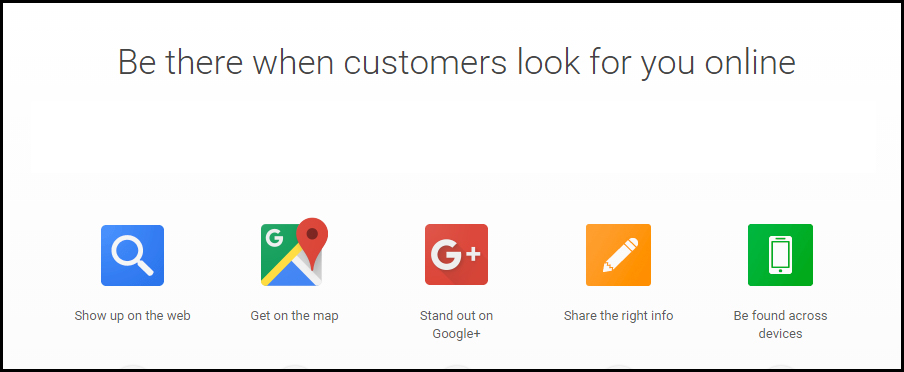 Getting started with Google ads isn't that costly affair either. Check out this post to learn how to improve search engine visibility and succeed with local SEO. The best part is that deploying this growth hack doesn't require a website!
Marketing with social media – Even grandmothers are on Facebook nowadays. So, it would be foolish to think that small businesses are not making their presence felt on popular social media channels. From local flower shops to furniture sellers, everyone is using Facebook and Twitter to share:
New products
Special offers
Business updates
Local news
Check out this bakery shop that posts delicious photos and is rewarded with engagement.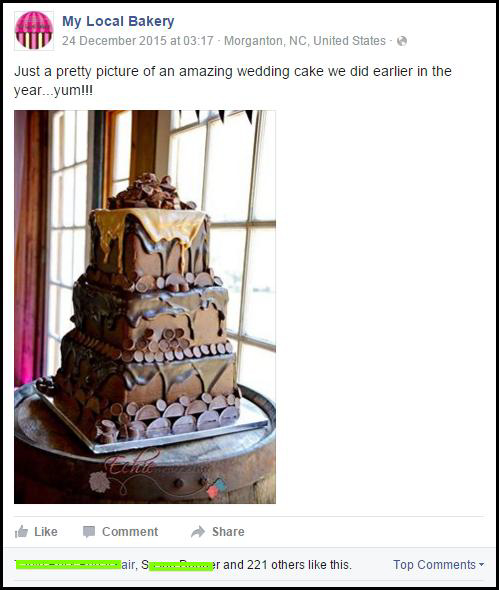 Sales from virtual store – As we said, small businesses are getting fiercer with each passing day. They know that future belongs to web, and thus are creating their own online stores to generate sales. Quick turnaround solutions like Shopify and Yo!Kart are helping small business owners who don't want to bet big initially.
Those who are interested in unique branding and features are going for custom ecommerce development.
Selling on big stores – Managing your own online store and marketing it is hard work. The rewards are great but small and mid-size businesses sometimes don't have the time and knowhow. That's why they instead join multivendor platforms to generate sales.
It makes perfect sense to join the online biggies who are being hailed as killers of small businesses.
Benefits? Here they are.
It will introduce your brand to a bigger audience.
It will generate sales that won't have happened in the first place.
It will teach you the complexities of being online.
It will fund your offline growth.
Small business owners it seems are familiar with these gains and thus are flocking to become part of multivendor marketplaces relevant to their industry.
Heard of TTfone? It is a small company that makes simplistic mobile phones. Though TTfonehas an online store, majority of the sales comes from Amazon.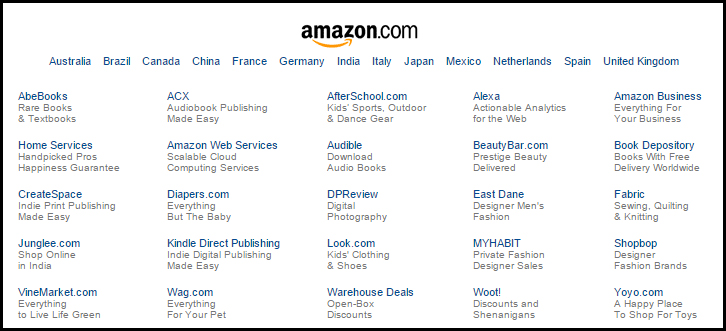 CLICK TO ENLARGE ( Open in new tab)
Small is the next big
There is simply no reason for small businesses to be threatened by big online brands. Be it Amazon in retail or Farfetch in clothing, the biggest ecommerce companies are acting as facilitators to small and emerging businesses.
If you are a small business owner and want to speed up growth, here are some quick points for you:
Focus on your unique selling proposition
Strengthen your bond with customers
Get the right balance between online and offline marketing
Start thinking about brand building
Do you have queries about online marketing? Our marketing experts are here to answer your every question!