Last Updated: 1st March, 2021
A decade ago it would have been much easier to promote your software product online. However, in today's world, there are probably hundreds of companies providing software alternatives that are worth spending money.  This means that the need of the hour is to acknowledge the undeniable requirement of adapting a well-planned marketing strategy to promote and sell software products.
Unfortunately, a wide majority of software production companies have no clue about how to promote a virtual product that the consumers cannot touch or feel. Promoting a new mobile app, SaaS or blog site is much different than promoting a physical good, as from a long time, consumers didn't have anything to compare software applications with. Your competitors were the only entities establishing the industrial standards.
Therefore, to defeat your competition, you must understand the problems you will encounter while marketing a software:
Challenge 1: With a software product, you compete with free stuff, which is easily available on the internet
Challenge 2: It is very easy to prepare a clone script of your software and violate your intellectual property rights
Challenge 3: You cannot promote your software on every related site as many of them impose several types of restrictions on promotional content
Quora is a notable example of the third challenge, which no longer permits users to upload promotional links unless they are extremely specific to the question. Fortunately, there are some ways to resolve these challenges, like:
Solution 1: Free content isn't always trustable. So make sure you create a high-quality premium looking software that is proudly marketable
Solution 2: Letting others market for you will create a strong identity for your software. This will make it difficult for anyone to copy your application
Solution 3: By focusing your marketing efforts only on websites with statistically proven results, you will not need to care much about websites with irrelevant restrictions
All the online software and app marketing tips that we have mentioned below emphasize these solutions and help you generate more leads and returns.
Without any further ado, let's begin:
Need our assistance to market your software?
Free Marketing Ideas & Tips for Apps and Software
Video Marketing
Video marketing is the most captivating form of digital marketing as it is able to catch a user's attention in the shortest time span possible. According to Hubspot, 54% of consumers demand to see more video content from their supported businesses and 85% of people claim that watching a brand's video convinces them to buy a service or product.
Can you think of any ways to integrate videos in your marketing strategy? Practically, creating both advertisements and explainer videos work.
Take a look at the following advertisement by the Asian eCommerce giant Alibaba. Although the brand is Asian, it focuses on the African population to convey a strong inspirational message. It highlights the unique value proposition that people from all corners of the world can order products from its eCommerce platform.

Another brilliant example of video marketing is conveyed by Biteable, an online video maker that explains what it's all about in a short video. You can see its founders taking the lead and explaining the product along with their journey in brief. The reason why this video is so fascinating from a marketing perspective is that it shares the experience of the creators instead of simply bragging about the product.

Simple informational explainer videos that specifically stick to the features instead of blatant exaggeration also do the job. Take the example of Growcer, a grocery delivery app developed by FATbit Technologies.

Another benefit of informational explainer videos is that they are formal in tone and don't appeal as something made for marketing to viewers.
Submit it on Software Downloading Websites
An obvious problem with new applications having an unusual name and service is that people usually don't search for them. Meaning, most of your SEO efforts that target the application's name in keywords don't help you generate sales.
By submitting your app on renowned software downloading websites, you can counter this problem and take advantage of their popularity. The top three benefits of this software marketing strategy are:
Software downloading websites bring traffic to your website, doing the job that you expect Google and other search engines to do.

They become another sales channel for your software. Prospects can directly purchase or download it from highly trusted sites.

They help you enter into the competition by listing your software in the same space as your direct competitors.
Some of the top software downloading websites to upload your software product are:
CNET: This website is famous for providing legally free-to-try software. It has more than 150,000 software applications present on its platform for users to download. Uploading your software is quite straightforward on CNET as it provides complete assistance in doing so. Over the years, this website has become a complete portal to read reviews, news, how-to blogs and even find deals for top paid software.
Softonic: This is a popular European website for downloading Windows apps. It became a common household name in 2010's and even earned a reputation amongst youth for providing computer games. The Softonic team claims it to be the safest platform for downloading apps and around a 100 million users visit this website per month to download software products.
TechSpot: Launched in the year 1998, TechSpot has become more of a community than a website to download desktop and mobile software. Visitors can find a wide variety of applications on this website, ranging from modeling software to computer drivers and firmware updates.
UpToDown: Mainly launched for providing Android apps and games, now UpToDown also focuses on Windows apps. This website has one of the largest catalogues of mobile apps and millions of visitors per month to promote your software. UpToDown has also launched its native mobile app making it a direct competitor of the default Android marketplace. 
Increase the online presence of your software
PAD it
PAD (Portable Application Description) refers to a document file that contains a brief introduction of your software. It is a standardized trademarked format that helps in the distribution of the software on various directories.
For desktop applications, creating a PAD file makes their submission more useful for the developers. They can provide a common machine-readable description to promote the software. Today, more than 50,000 software publishers distribute over 250,000 unique applications using PAD files. Moreover, webmasters appreciate software submission with PAD files as it enables the automation of app listing.
Submitting a PAD file is even simpler for developers due to the presence of various PAD file submission applications like Robosoft, AppVisor, and Tesseract PAD submitter.
All PAD submission, specification, and support are handled by the Association of Software Professionals' PAD committee.
Participate in Online Discussions
To convey about the features and benefits of your software, find some online forums where you can repeatedly discuss your product. Doing this sounds easy, but you need to maintain a unique and helpful tone to bring that premium touch to compete with middling quality alternatives and free stuff.
Voice your opinion like a subject-matter expert, not as a promoter. Explain your software like you are not the employee, but the owner of your business. Also, focus on how your product resolves the pain points of your customer instead of talking at lengths about features.
"I propose that we place the emphasis on service. Yes, the software must be important, flawless, powerful, and awesome. But service needs to be upheld as the paragon of virtues." ~ Neil Patel.
Some of the most popular online discussion forums for entrepreneurs are:
Reddit

Quora

Startup.co

Startup Nation

Retire at 21
Although Quora doesn't allow explicit promotion of any product on its site now, it still can be used as a genuine discussion forum for word of mouth marketing.
Along with promotion, talking about software products on online forums has another advantage. According to the statistics, 90% of communities have said that the suggestions they receive from online communities help them improve their products and services.
Write Blogs, Articles and Guest Posts
Publishing blog posts and writing articles with relevant information exponentially boosts your online presence and helps you generate more leads and clients. However, unnecessary focus on promotional content can undo all the hard-work in blogging. Therefore, schedule a sound content strategy to maintain a balance between promotional and informational articles.
Along with blogging on your own website, you can also blog on various popular websites and receive a backlink to your product page. This type of blogging is known as guest posting, and it also helps in improving your SERP rankings.
Let's take the example of Buffer, a social media management software whose cofounder, Leo Widrich wrote 150 guest posts to scale from 0 to 100,000 customers within a period of nine months. Thus, when implemented correctly, blogging and guest posting can bring the same success to your business also.
Build Trust For Your Software Through Promotional Offers
For startups, it is essential to make consumers believe that they are providing genuine software solutions that are capable of resolving real-life problems. For desktop applications, providing a free trial version is the most practical way to build trust and convey the viability of your product.
Another way is to initially launch your software as a freemium product with all basic features free of cost and an upgradation cost for accessing the advanced features.
Providing money back guarantee for paid apps and using software safety badges to build the credibility of your software products also works. For example, we at FATbit provide a money-back guarantee for our online marketplace solution, Yo!Kart. This highlights our confidence in our product to resolve the customer's problems and add value to his/her business.
Use social media
As a business, having your presence on at least LinkedIn, Facebook and Instagram is must. Later on, you can move on to other social media platforms like Twitter, Tumblr and Pinterest.
To promote your software online on social media channels, try to make the best use of relevant posts. These can include industrial news, informational articles, how-to tips, infographics, customer experiences or even updates of your company's fun activities. To engage your audience, you can hold contests, upload statistics or ask questions.
Take a look at the Twitter handle of QuickBooks, an American accounting software that is consistent at maintaining the balance between promotional, informational and engaging content. The team behind QuickBooks also keeps its consumers updated about the software with creative social media posts.
Also, if you are launching a mobile app then social media marketing should be your primary approach as it is the most useful for attracting smartphone users.
According to Sprout Social, below are the best times to upload technology posts on the most popular social media channels:
Facebook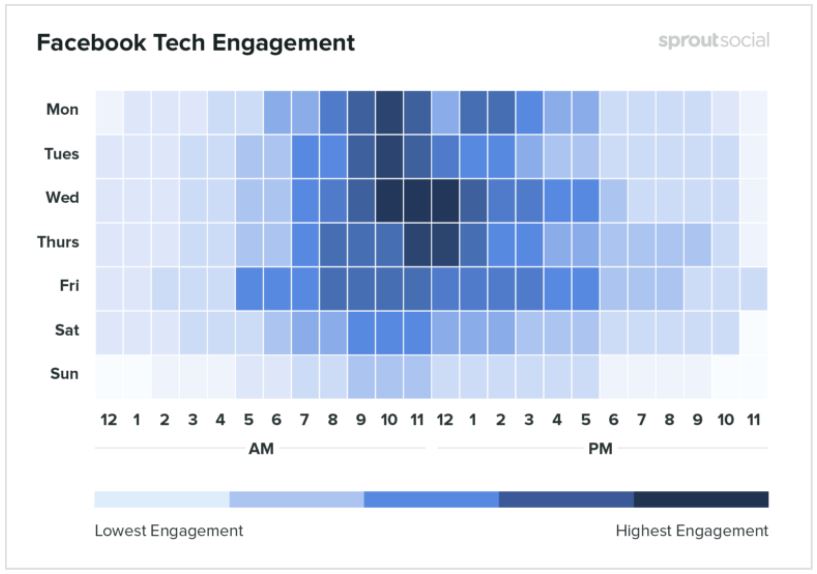 Twitter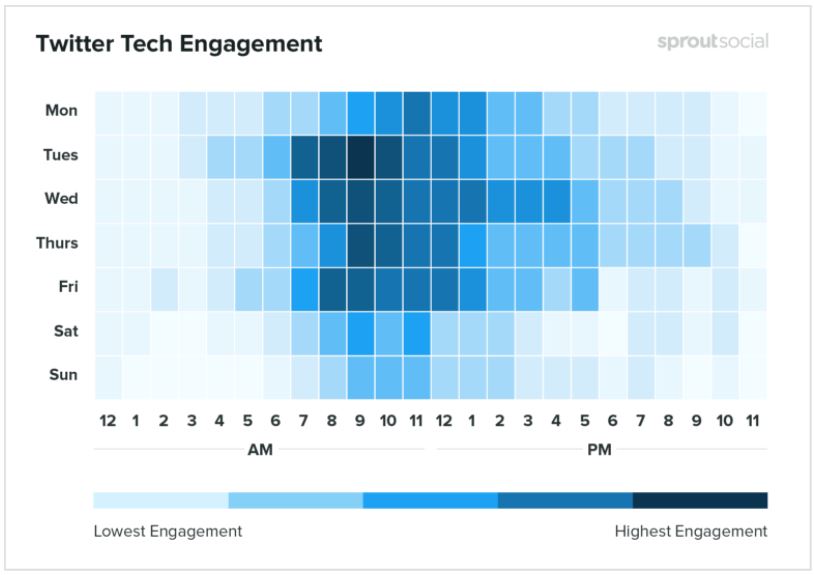 LinkedIn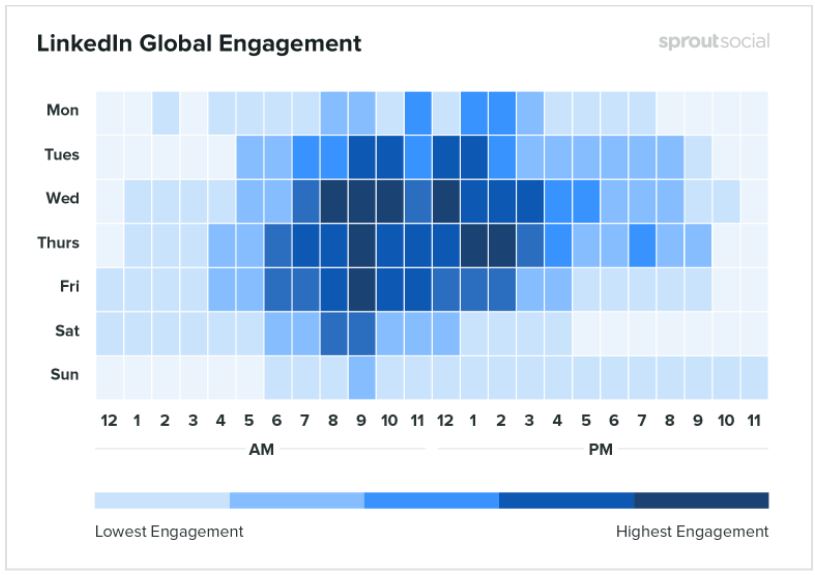 Instagram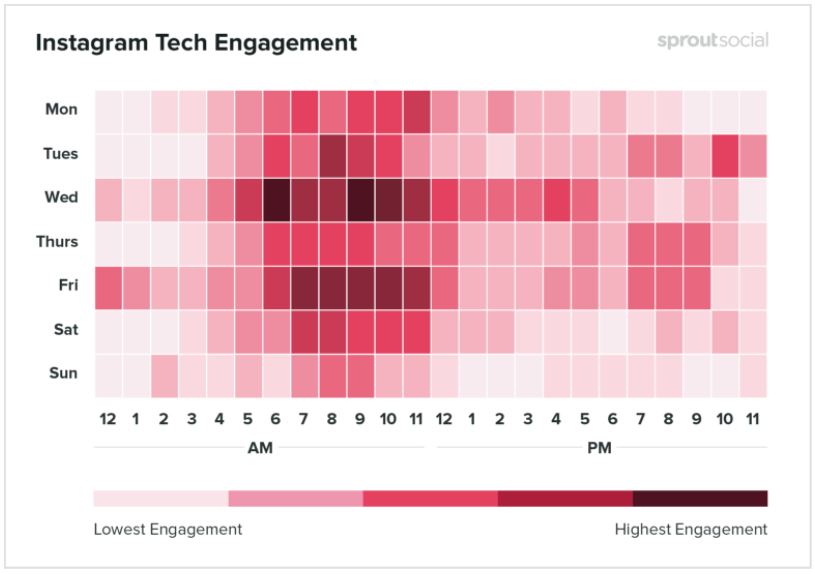 PPC ads or Google ads
For instant results, nothing works better than PPC (Pay per Click) ads on search engines. They hold the potential to take your sales off the chart because of the following reasons:
Allow you to bid for your direct competitor's keywords

Have the functionality to select specific demographic population

You can retarget the consumers who visited your website but didn't convert

You get the access to powerful analytics tools like Performance, Keywords and Reach planner

PPC campaigns help you refine your keywords. You get a precise idea of the keywords that work for your software
Despite these benefits, creating an ad copy for PPC, especially for Google search engine marketing isn't simple. Various ad spaces have a limited set of characters. You can only speak about a very few features, factors and limited usability of your application. Thus, to make your PPC campaign a success, ensure you write a quality advertisement that persuades the readers.

Above is the example of an impressive ad copy made by UpWork, an online marketplace for freelancers. The reason why this ad copy is a good example is because it explains its exact service to its consumers, highlights the fact that they can find experts for any freelancing job, and builds trust.
Another factor that you might want to consider while promoting software using PPC campaigns is to ensure you use exact match keywords for driving sales. Broad match and phrase match are useful when you want to increase brand awareness or share information about your product.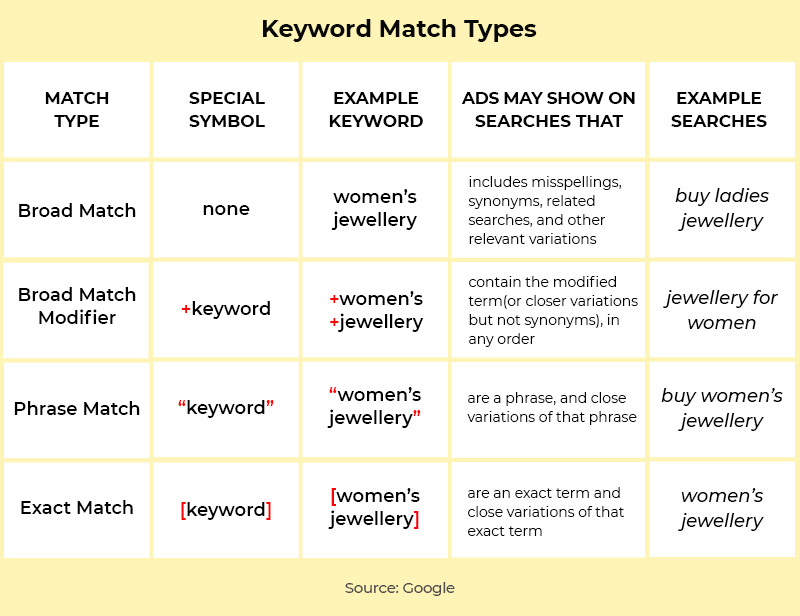 Opt for Affiliate Marketing
The best part about affiliate marketing is that you only pay after getting results. In fact, you don't even promote your software yourself and let others do that for you.
Affiliates in the majority of the cases are trusted bloggers or websites that share the same niche as yours. They are the reputed professionals in your industry who can influence people to show interest in your product.
For a reference, Etsy is running a popular affiliate marketing program, where although the commission rate for affiliates is mere 4%, people are still signing up to promote its products.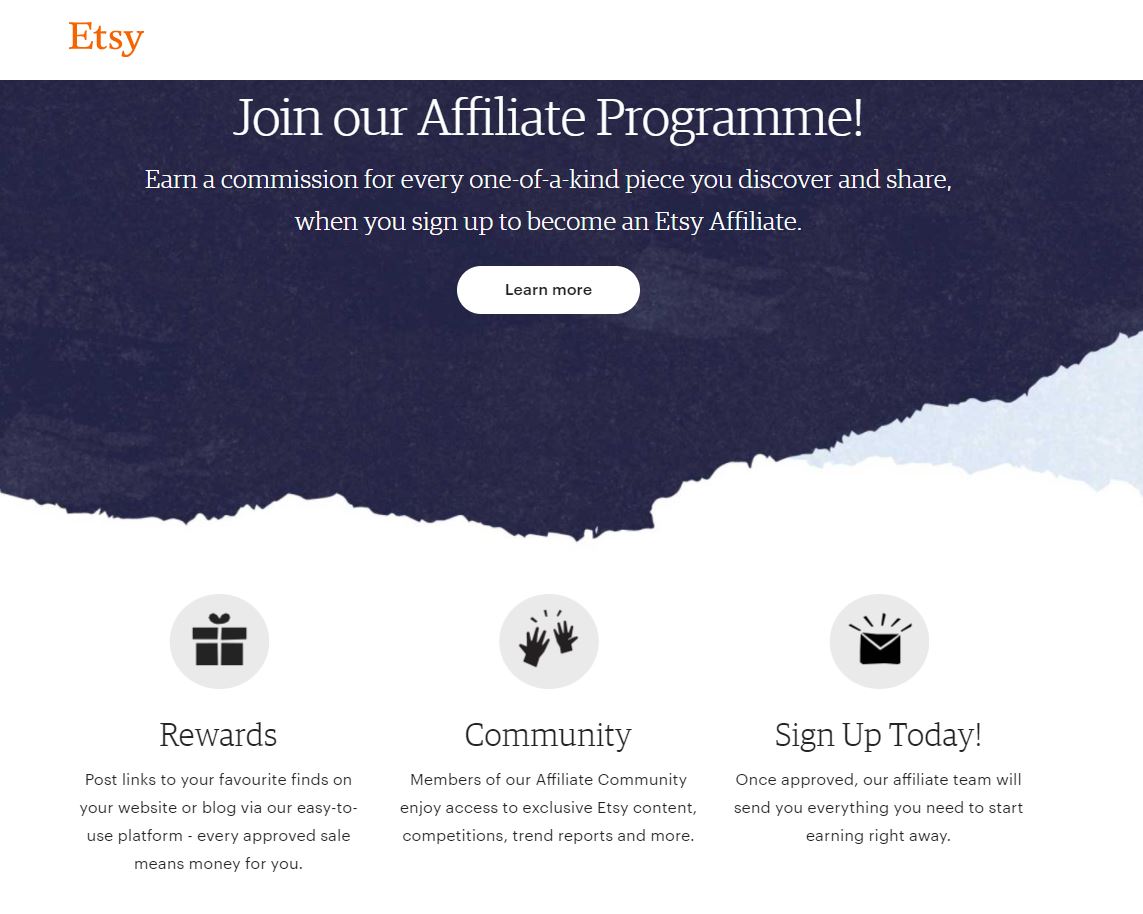 To find affiliates for your business, there are a few basic things that you can do:
Create a dedicated webpage for the purpose of finding affiliates. It should precisely explain your requirements and how one can sign up for the affiliate program.

Upload the requirement for affiliates on your social media channels. Use appropriate hashtags like #affiliates and your targeted location.

Write a persuading email to a few popular social media influencers of your industry and wait for their response.
Invest in SEO
Search engines are the primary means of searching a product these days. This makes outranking your competitors especially important if you want to attract consumers. According to Backlinko, the top 3 search results on Google receive 75.1% of all clicks. Unfortunately,  that's also the amount of prospects you lose when you rank below three.
So is there anything that you can do to improve your current rankings?
Actually, there are a lot of search engine optimization techniques that will help. We have mentioned some of the most useful ones below:
Write content for the correct search intent: According to Moz, keywords have four primary types of search intents associated with them. These are informational, navigational, transactional, and commercial investigation. Apart from the fourth one, you can incorporate the rest in your website and write correct content for the right search. For example, you will not rank higher for an informational blog if the search intent is transactional, which is best fulfilled by a product page.
Include Keywords in your URL:

Search engine spiders index URLs and headlines differently from normal text. That's how they are able to identify headlines from the rest of the content and check the relevancy of your webpage. However, they also analyse URLs to estimate the relevancy and you lose a score when they are unable to find the keyword in your URL.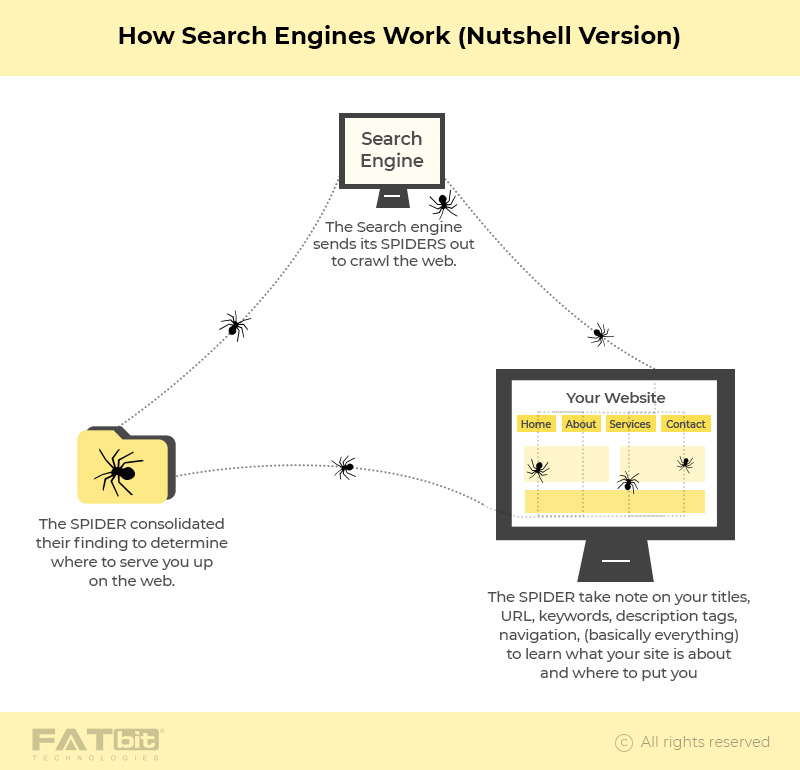 Get Backlinks from Highly-Authoritative Websites:

Backlinks work as votes on the internet. The website that receives the maximum backlinks is considered to be more reliable than the rest. But, this isn't always the case. Backlinks coming from highly-authoritative websites that have high DA (domain authority) are more valuable than the ones with low DA. Thus, receiving five backlinks from websites with 50+ DA is far better than receiving 10 backlinks from websites with 10-20 DA to secure top ranks.

Publish regularly:

You need to continuously add fresh content to your website to let search engines know the credibility of your content. A blog that received rank #1 eight years ago is no longer a threat to a new blog if you didn't upload anything thereafter. Lastly, you can also update a previously published blog to improve or maintain its rankings. Google will  re-crawl the content on every update.
Get Featured on Tech Portals
Tech portals are the websites where the tech world and IT enthusiasts go to check out latest and upcoming trends. Some of the most popular tech portals whose names you might have heard before are TechCrunch, The Verge, Gizmodo, Wired,  GigaOm and Engadget.
Getting your software application featured on these tech portals will not only promote them but also create a sense of reliability and trustworthiness. People will be less reluctant to invest in your software.
To write something about your product, some of these portals might ask you for a small commission from a limited number of sales. For others, you might need to send them a pitch or the entire draft.
Request FREE online marketing plan for your software
Conclusion
To establish new industrial standards with your software product, it's important to promote it on a large scale. With the correct marketing strategy that does not require a large scale budget all you need to understand is the immediate marketing challenges and the needs of the consumers. Other than that, you can always use the aforementioned tips to get ahead of your competition or contact professionals to create a very specific roadmap to promote your software.