The success of writing service platforms like EssayShark and PaperDueNow motivated entrepreneurs across the world to start similar websites. However, launching an essay writing platform was not simple as it came with huge website design and development cost. This was true until we launched Paperweight.
Paperweight is a flexible turnkey solution developed by our team of business analysts, UX designers, experienced developers, and conversion specialists to build & manage a marketplace for freelance writers.
While there is a variety of readymade website solutions available in the market, Paperweight scores above them on multiple points. Here are the most unique aspects of Paperweight, the easiest way to launch freelance writing websites:
Features for users and writers
Intuitive design
Turnkey websites often fail to make an impression from user experience point of view. This is one critical point where Paperweight differs. Created in consultation with pro designers and UX experts, the essay writing platform makes it extremely easy to perform complicated tasks. This means:
Great visitor experience
Less site desertions
Quick order placement
Paperweight has been developed after studying the needs of popular academic writing websites like EssayShark, PaperDueNow, EssayOnTime, and CustomWritings. Such insights helped us create a writing order placement process that takes very less time. This leads to:
More writing orders
Fewer order abandonments
Instant communication
Paperweight has been created to help website visitors connect with most talented writers for their assignment and make informed decisions. To support this objective, our team of developers integrated powerful Chat functionality. Our turnkey essay writing platform:
Promotes exchange of ideas
Assists best selection of writers
User dashboard
Users need a dedicated section to keep a watch on orders, payments and other task details. Paperweight accomplishes this through a highly sophisticated user dashboard loaded with unique features. It quickly gives an idea of latest activity, pending payments, orders, and wallet related details. This gives users access to:
Critical financial information
Activity details

CLICK TO ENLARGE ( Open in new tab)
Payments management
Users need to make payments to writers for work done, and this features makes this otherwise demanding task very easy. Funds are can easily loaded in the system and all the transactional history can be checked with ease. This feature empowers:
Easy money management
Quick check of transaction history
Message management
While some messages are important than others, it is important to keep them in an orderly manner for future reference. The messages functionality categorizes them under Read, Unread Starred and All. This means every communication thread is safe in your marketplace for freelance writers. It also means:
Organized messages
Quicker search

Writer's dashboard
Just like users, writers also need a place to keep track of their earnings, orders, and other work related activities. That's why we built a highly sophisticated writer's area. From pending payments to completed orders, recent messages, and reviews, everything can be managed with ease from this area. This leads to:
Easier work management
Work hour savings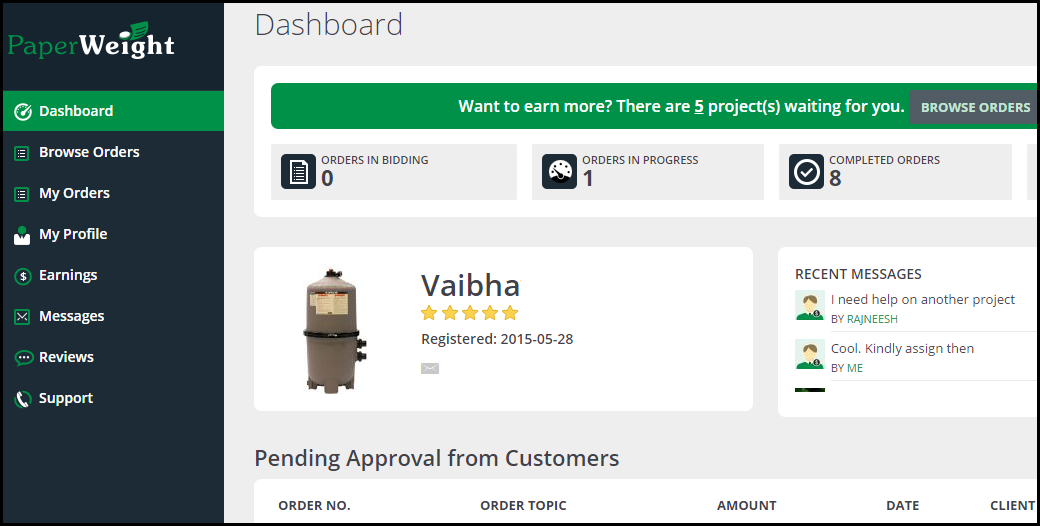 CLICK TO ENLARGE ( Open in new tab)
Writer comparison
Search feature generates the best writers for the job but websites built on Paperweight guarantee much more than that. Our easy writing website development technology comes with smart writer comparison feature which offers comparison on the basis of ratings, price, and skills. This facilitates:
Informed hiring
Promise of best price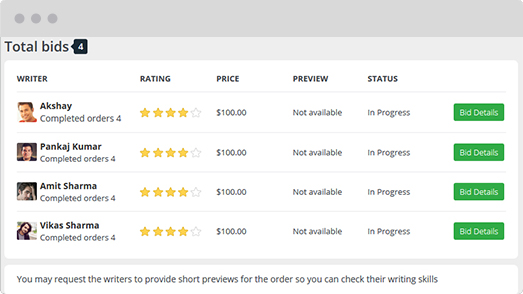 CLICK TO ENLARGE ( Open in new tab)
No need to make a huge investment on your writer's marketplace
Start with Paperweight
Writer filters
We have made the task of finding top writers super easy by integrating powerful filters. Users can search writers on the basis of Ratings, Orders Completed, and Work specialization to find the best for their writing job. This feature enables:
Quick writer search
Smart filtering
While user profile is not very detailed in nature, writer profiles have vast range of fields to collect variety of information.
Enough about users and writers. Let's see what Paperweight has for you, the mighty website admin.
Features for website owners
Managing any online marketplace can be difficult without powerful admin features. Keeping the same in mind, we gave unadulterated power in the hands of website owners. Have a look!
CMS driven
Do you think managing an online essay writing platform would require a dedicated staff and IT guys? Not if you go for Paperweight. We created a web script of freelance writing website on CMS technology which means it can be managed without any technical knowhow.
Make text changes or play with graphics. Everything is super easy with Paperweight. This feature will also:
Minimize your overall cost
Multiply your profits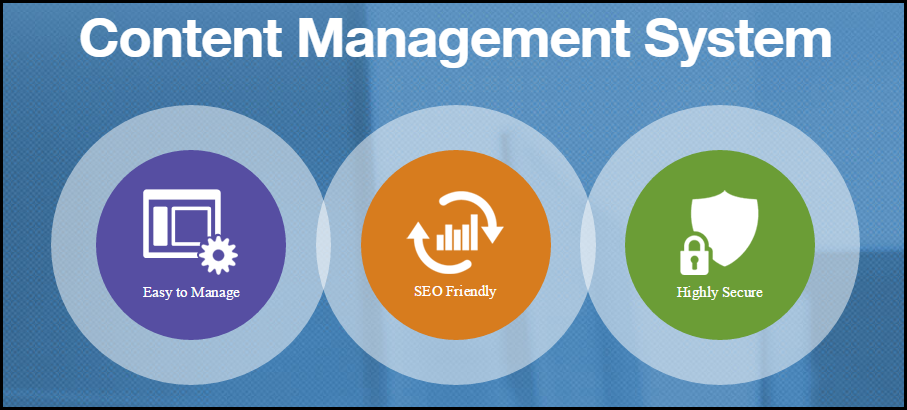 User management
User data is valuable, and with the passage of time, it is only going to be bigger. To help freelance writing website owners manage details of writers & customers, Paperweight has been packed with sturdy user management functionality. Check user credentials, change details or use powerful filters to find one from thousands. With such user related features, Paperweight:
Gives total control in your hands
Simplifies time consuming tasks
CLICK TO ENLARGE ( Open in new tab)
Money management
Paperweight driven websites give complete monetary control in the hands of website owners. This means not a penny will exchange hands without your prior approval. From pending requests to overall transaction summary, the money management functionality helps website owners make sense of financial data. By doing so, it:
Aids better decision making
Gives a clear picture of website's financial health

Online test management
Ensuring quality of writers requires a testing process that segregates the lesser skilled candidates from the qualified ones. Paperweight promises a custom writing service platform that comes with a test mechanism that helps you check candidates for grammar, sentence construction, and other critical writing skills. It also simplifies:
Question search
Question addition
Question status change

CLICK TO ENLARGE ( Open in new tab)
Learn how much freelancer writer marketplace will cost you
View packages
Blog management
Your custom writing platform similar to the existing sharks of online essay writing business can benefit greatly from an informative blog but managing it can be a headache without relevant features. That's why we added powerful blog management features to it. With Paperweight, you can easily:
Manage blog posts and comments
Alter blog categories
Manage blog contributions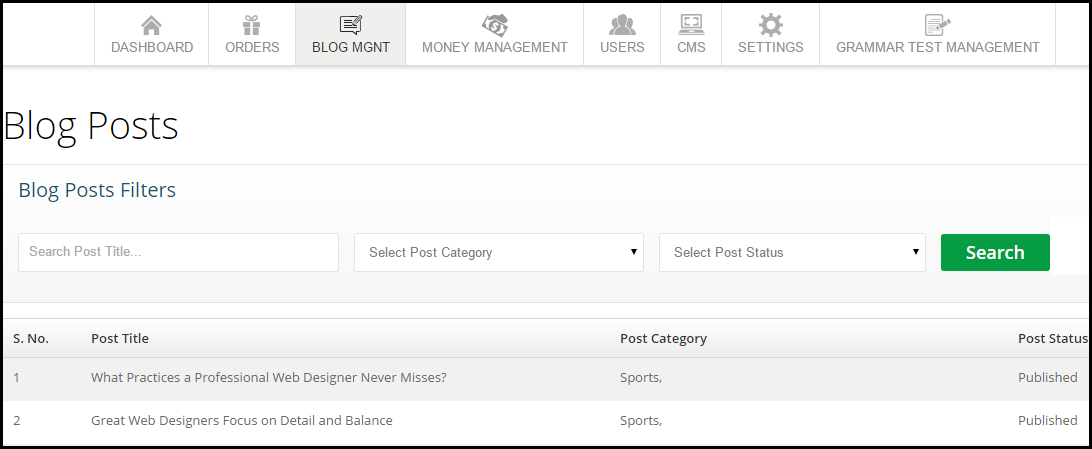 CLICK TO ENLARGE ( Open in new tab)
Customizable design
Turnkey solutions are usually associated with same boring website design available in different colors. This will not be the case if you choose Paperweight for your writing website. If you don't want to compromise on uniqueness, FATbit Technologies has made provision of custom design. Choose our academic writing website script for advantage of:
Design flexibility
Unique online identity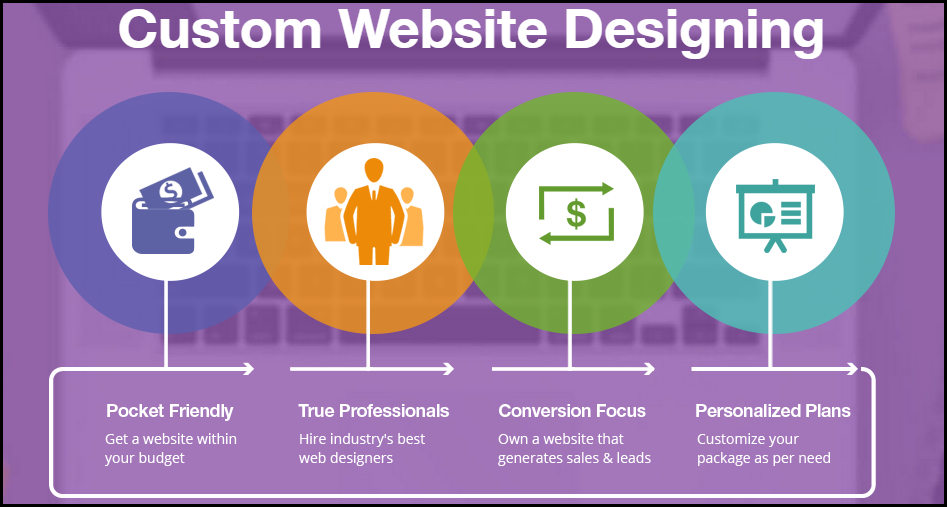 Features for all
In addition to admin and user features, there are some that every party benefits from. Below listed are such Paperweight advantages:
Secure payments
Because money is going to change hands, our team of developers put extra efforts in making payments secure through eWallet. Be it transfers from Wallet to personal account or your account to writers, financial transactions are highly secure. In addition to that, we have made the payment process:
Quick and simple
Highly intuitive
CLICK TO ENLARGE ( Open in new tab)
Reviews and feedback
Writer reviews not only help clients make a decision but also promote system transparency and generate more work for best writers. Therefore, we added advanced review management system to Paperweight. While clients can easily rate and review writers after work completion, website owner gets complete control on their management. This will make your freelance writing website:
Popular for writing jobs
Favorite amongst writers

Order management
Just like clients can assign multiple writing tasks, writers can also work on diverse projects simultaneously. That's why we have made order management easy for both. Use this feature to keep an eye on all the ongoing projects, deadlines, and progress. With this feature, we have:
Simplified management of writing tasks
Improved work efficiency

CLICK TO ENLARGE ( Open in new tab)
Paperweight is more than just a turnkey platform that brings all the powerful features of top online essay writing sites like PaperDueNow, EssayOnTime, and CustomWritings. It is a flexible solution that can accommodate every feature your imagination can come up with.
These are just the most important features promised by Paperweight. There is much more to Paperweight technology than covered in this post.
Launch the perfect marketplace to find & hire writers