It is undeniable that all the business enterprises have a common goal to conquer and that is of getting to the top. With industrial expansion the market has outgrown its own essentials and standards and staying at the top is not a cakewalk for present business owners.
Forming a marketing strategy that targets the niche is thus growing as the need of hour and segmentation ought to be the very first step to accomplish this. You must find a segment of customers who are looking for a particular element in similar product/services, which you are offering and then make sure with your innovative actions that there is no room for them to find a substitute of yours.
Serving to the specific needs of a specific group of customers saves a business from unproductive attempts and secures returns. With endless providers in the same race, it is nearly impossible for a customer to choose you intuitionally. Hence, presenting you as a specialized product/services provider is how you can get differentiated by your target audience.
To help you get through this, here is an account of various websites that began with small ideas like yours and happen to be the most successfully running online business today. Read on to unfold how the thoughts seeding from your surrounding can be grown into a revenue generating project.
8th stage
8th stage is a specialized network dedicated to the Music industry. Built by a Chicago based group, it moves one step ahead of LinkedIn, providing musicians an opportunity to network to further their careers. 8th stage provides artists, agents, record labels, recording studios and other related professionals to come together and discover new talent and explore novel opportunities.
Artists can now easily share their skills and work and can secure sponsorships for recording new work or partner with organizers. They can find guides to help them define a road map for their career.
The network is still in the beta stage and will take time to establish itself. All members can sign up for free and upgrade their membership by paying a small fee of $8. Advertising can be an additional source of revenue in the future.
Warby Parker
At first glance, this web store might appear to be like one of the thousands of ecommerce websites. What Warby Parker has done differently is to bypass the middlemen and cutting the cost by designing, manufacturing and marketing glasses directly to its Web-savvy consumers.
It endeavors to compete with the bigger brands by claiming that the products being offered by them are manufactured in the same factories in China for which these companies charge quite higher i.e. over $700 a pair. While Warby Parker is delivering a similar quality end product at a cost of around $95 and still earning earn high profit margins.
They also run a CSR activity where they have ties up with VisionSpring which donates spectacles for every piece that they sell. Till now they have donated over 500,000.
In 2013, Warby Parker raised $42 million from investors including American Express and the chief executive of J. Crew.
They say, "Going to factories in China is the easiest part of the process. The hardest part is building a brand that stands for something and will resonate with customers." Managing such a business model comes with its own challenges of supply chain management, quality control, patent issues, etc.
The PrintersInc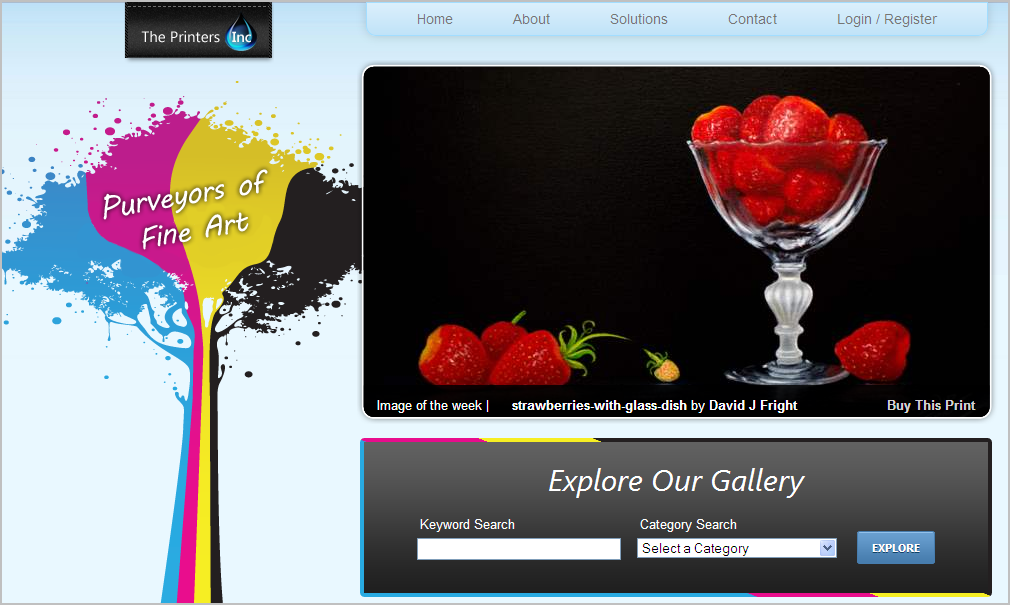 The PrintersInc came into being with the idea of giving artists an opportunity to sell their work. The platform is created with an objective to eliminate the barriers that less established artists face due to lack of resources. It hired people who programmed its website to help such artists quickly and easily sell their artwork without the hassle of purchasing, organizing, storing and distributing copies of it.
PrintersInc introduced a product "The Button Factory." The buyer can choose from a variety of media and sizes before buying the work, which is directly linked to The Printing Inc's system through a "Buy this print" button.
The artists need to set the rate above their base rate and they get 10% of each artist's markup as commission. The artists can also feature their selected piece on ThePrintersInc website and gain more viewership.
To expand this venture when it was in the beta stage, The PrintersInc got a funding of £40,000 from Seedrs.com in exchange of 26.88% equity.
Udemy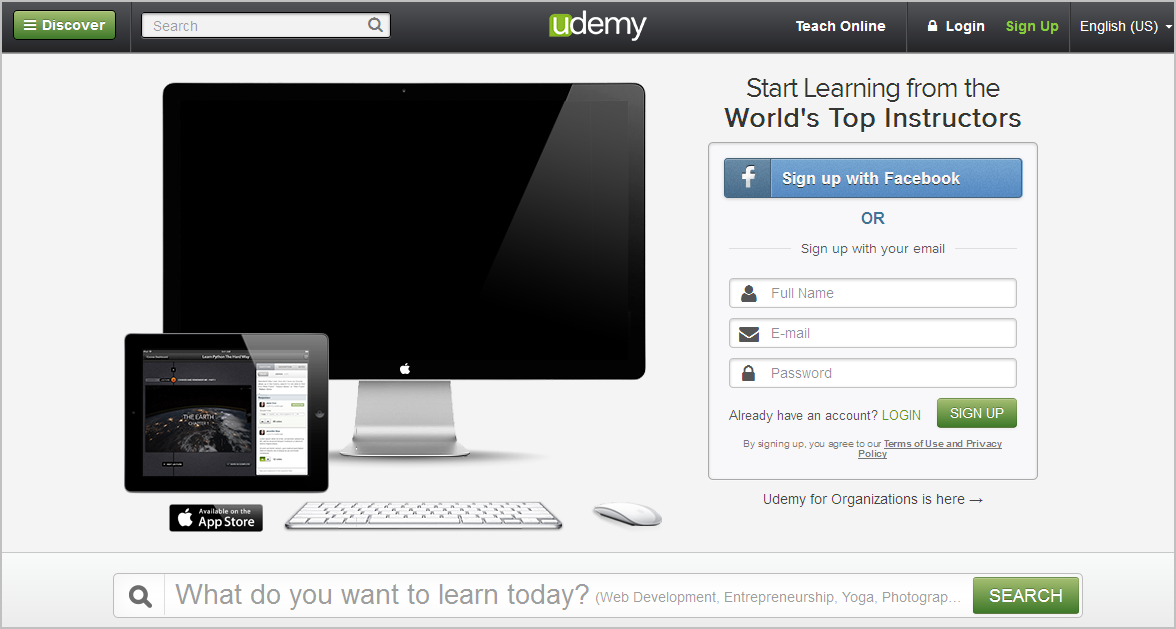 Udemy was launched back in 2010 to help students attend online courses on diverse subjects and help teachers earn by imparting their skills through the online platform in the form of video lectures, slideshows, documents, discussions, etc.
Starting such a bold venture three years back came with the challenge of calling together people who were not willing to deliver or attend courses online. Another dare that it confronted and won over was to get the first course in that thumbs down situation, which got accomplished by convincing their own investors to speak on "Raising Capital for Startups"
If you are planning to start something similar, you too have the opportunity of a well established market. Udemy has over nearly 1 million students currently using the platform, as well as nearly 1,000,000 monthly visitors. This huge structure of online courses is created by the top programmers who made it certain that the students or teachers do not meet any error while convening.
Udemy earns a 15-30% commission on the revenue from paid courses. Over the last nine months, the company has seen steady 20 percent month-over-month growth. It is reported to have generated over $15 million in total revenue since its launch, and continues to grow.
Rome2Rio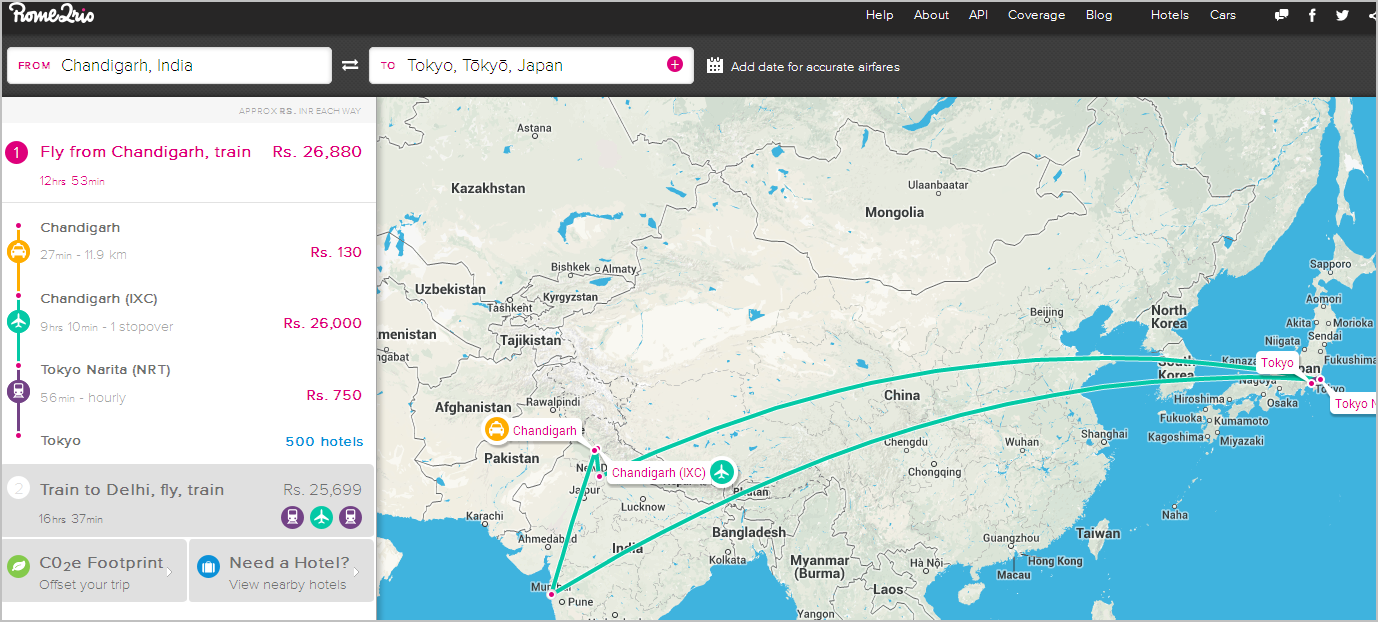 Rome2Rio seems to be the biggest revolution in the travel industry. The website can be used for multi modal, point to point travel planning with detailed and almost accurate pricing. This has been made possible by gathering historical data about airline from OAG (a global leader in aviation information and intelligence), all possible data about railway, bus routes and ferry rides. The company currently has consolidated data about 185,000 routes.
The end benefit to the customer is that he does not need to research about all modes of transport separately and prepare an itinerary. He can get all the required data about travelling options along with costing on the click of a button. He will know the cost of taking a flight and then the train to the destination and the final taxi ride to the hotel. He can also see his entire journey mapped on Google maps.
The site had some 139,000 unique visitors in November 2012; in May 2013 they hosted 550,000 visitors. That's a four-fold increase in six months. The company does not spend on advertising. The website is designed so well by the professional designers that it gets all the traffic either through word of mouth or SEO. It earns revenue through commission on bookings of hotel and car rentals through us. They also run affiliate programs with airlines and other transport providers. They plan to earn further revenue through partnerships licensing rome2rio's search technology and transport repository- converting potential competitors into partners.
Bellroy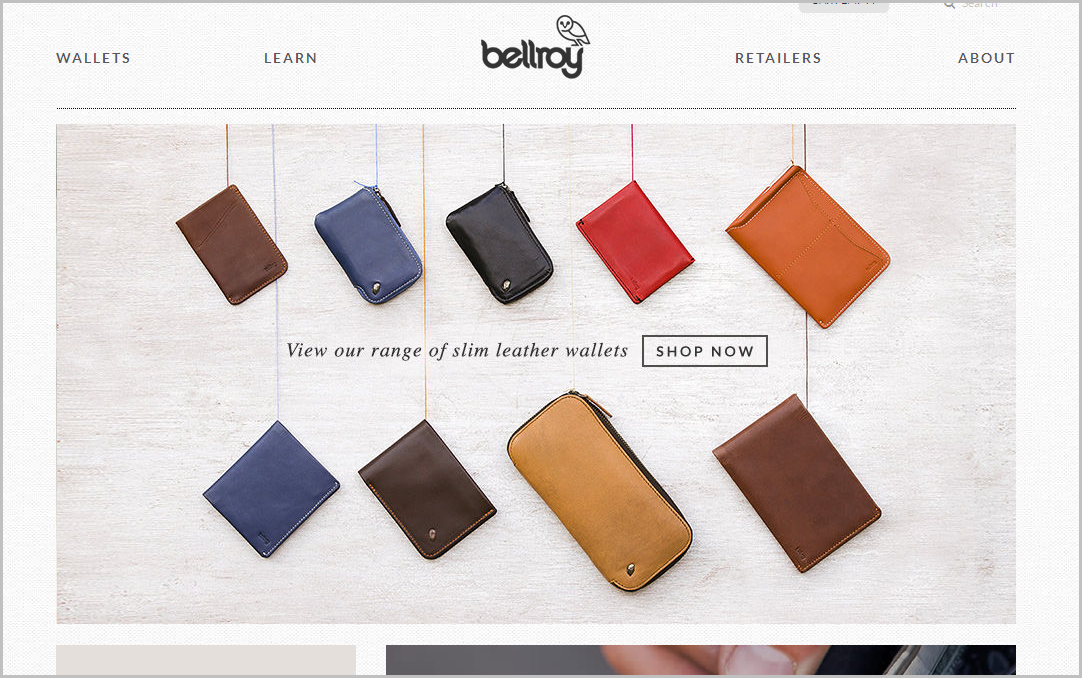 Bellroy has come up with a collection of unique wallets let you make a smooth transition from leisure to travel. The wallets adjust to your lifestyle and don't force you to change. The unique crafting makes the same things fit into a small space, slimming your wallet. They have tried to address a need that is usually overlooked by most of their competition, differentiating them from the rest.
It is not just the product but the way they market it through their website that makes a user want to buy one instantly. The website has been developed marvelously by programming agency and offers great user experience. Being very well optimized for conversions it is high on returns too. The company has followed all principles of a "sticky" idea; Simplicity, unexpectedness, concreteness, story, credibility and emotions.
Any business that aspires to touch the sky of success needs to be crystal clear on objectives. All the businesses have a different set of consumers to serve and different objectives to meet, the attainment of which asks for applying ground-breaking attempts that can make you stand out in the market.
The matter of attaining success is defined differently by different authors. You may come across various trade philosophies, which are by no means unrewarding but to draw a definite plan out of all that you learn is more than required.
The only fact to follow is that beginning from a scratch is not a herculean task if you have clearly defined your goals and targeted the niche.