If you have been searching for top web design companies for Kuwait, then, you are at the right place! We bring top local and international web design companies for people who want to hire website designers with experience in Kuwait based projects. Go through the list and we assure you that you will find your web design partner right here.
Let's get started then;
FATbit Technologies
FATbit Technologies is a leading software development company that helps Kuwait based businesses & entrepreneurs to overcome business challenges by offering market-leading web solutions. Established in 2004, the company has built a huge global clientele. Having a multidisciplinary team of smart working and result-driven professionals, FATbit excels at delivering mobile-first web solutions, high-performance UX/UI designs, data-driven marketing solutions, enterprise-grade e-commerce software, light-weight mobile applications,&  purpose-driven motion graphic videos. 
The company offers a wide range of ready-to-market B2B e-commerce products that enable businesses to improve their time to value & launch multi-vendor e-commerce platforms like a rental marketplace, e-commerce multi-vendor marketplace, an online grocery store platform, online food ordering portal and many more, in no time. 
The company has years of experience in developing high-performance websites and has successfully delivered many Arabic websites that take it to the top of the list of the best web design companies for Kuwait.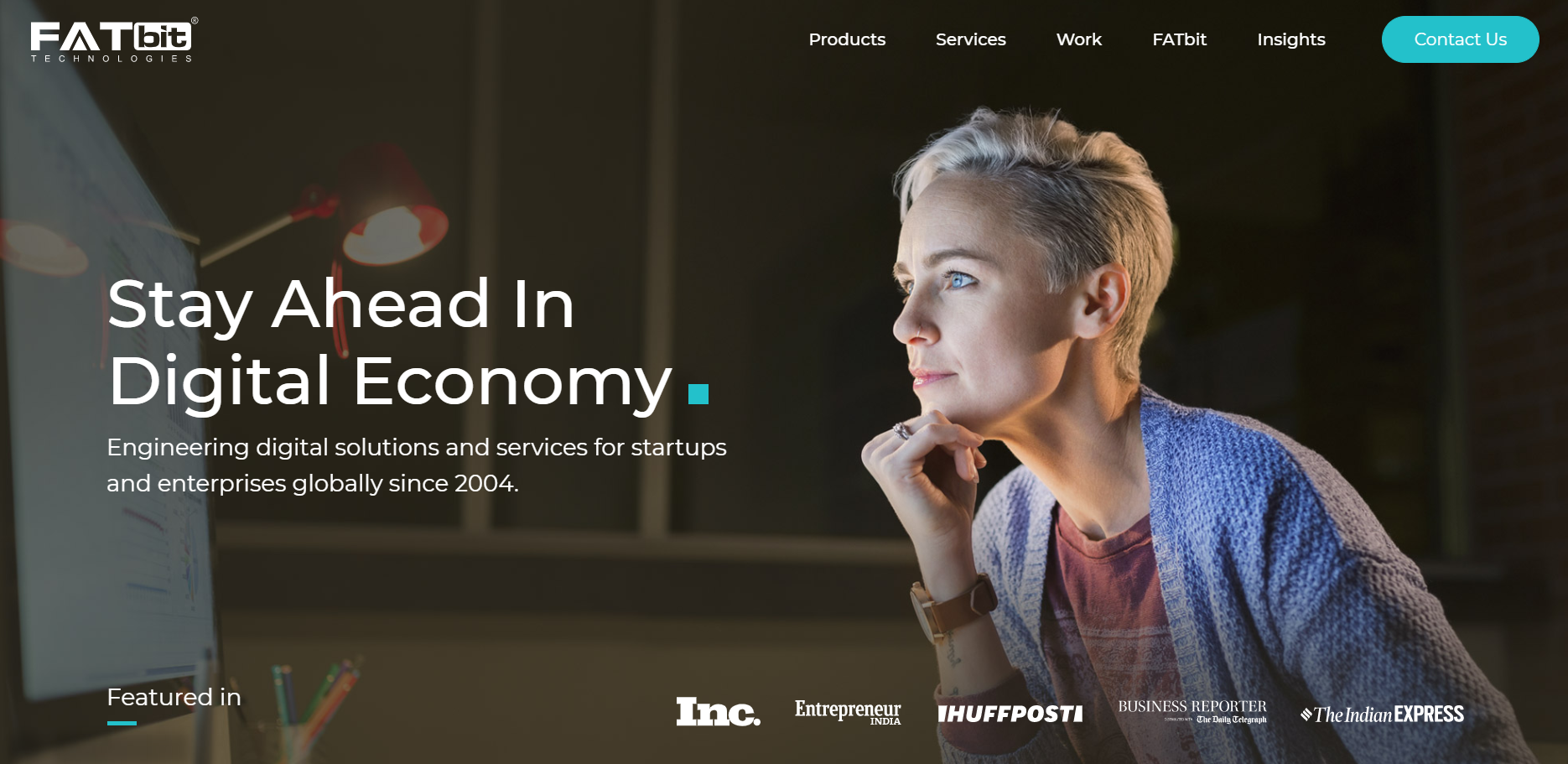 Technologies/Skills: Software development, web design, custom web development, e-commerce solutions, SEO, digital marketing, UX/UI design, Motion Graphics, CMS Development, and conversion optimization.
Established In: 2004
Total Team Size: 50+
Best Web design Projects/Clients: Website for Embassy of Oman in Paris, Kazadu (US-based real estate portal), Ingizly, UNI Diamonds, MALCA-AMIT and New Generation Power.
Website URL: www.fatbit.com
KWD
KWD is a group of designers and developers that offers web design services in Kuwait. It aims to help businesses in standing out on web and creating websites that use technology to accomplish business goals. The web design agency firmly believes in business generation capabilities of web.
Technologies/Skills: Website Design & Development, Content Management, Branding
Projects/Clients: Mosh Mosh Fashion, Insiyabi Technologies, Pack N Move
Website URL:  www.kwd.com.kw
WebTech
WebTech is a complete multimedia and web marketing solutions provider located in Kuwait. It considers web design and development as an integral part of online marketing and promises its clients better results by focusing on all three of them. Its claims to have the industry experience to create sales generating websites.
Location: WebTech Co. Awtad Tower, 9th Floor.
Technologies/Skills: Website Design & Development, Mobile App, Advertising
Projects/Clients: Al Sayer Electro, Arabia Real Estate, Shabab Mall
Website URL: www.webtech-kw.com
Designed & Developed by FATbit
Ambassade d'Oman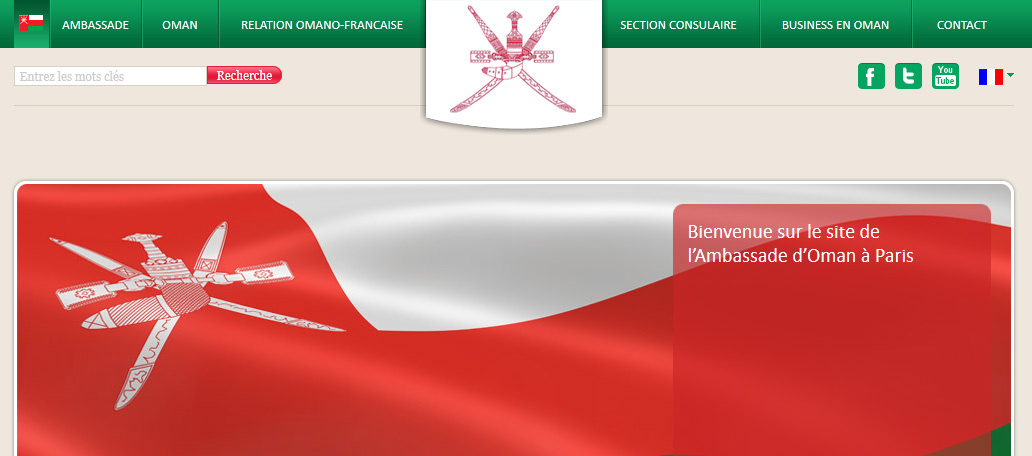 FATbit team created the official website of Embassy of Oman in Paris. The multilingual website perfectly reflects the culture and beauty of the country. It also scores high in user experience.
Looking For a Website Design & Development
Ochobase
Ochobase is known to be a capable & skilled web design and mobile development company headquartered in Kuwait. The company was established in 2005 and holds years of experience in delivering web related services. The company offers unique and high quality digital solutions that include web design & development, mobile app development, e-commerce platform development, & digital marketing. Ochobase is known for providing growth oriented services to the Kuwait based businesses.
Location: Al Tijaria Tower, Office 1, Floor, 2 Soor Street, Kuwait City
Technologies/Skills: iOS and Android app development, E-Commerce Software with K-Net (Kuwait Payment Gateway) Integration, Custom PHP Development & WordPress
Projects/Clients: SPA TIME, Chayyel, Sony, Nestle
Website URL: https://ochobase.com/
WSI Kuwait
WSI is one of the few website design companies that cater the entire Gulf region with its vast array of services. Located in Toronto, Canada, it has expertise in online marketing and consultation services. It distinguishes itself with its network of digital marketing consultants in more than 80 countries.
Location: Al-Eqaila, Kuwait.
Technologies/Skills: Website Design & Development, Advertising, Consulting
Projects/Clients: Energy and Environment Comapny (EEC), CRSE, B-Safe Electric
Custom CMS Programming by FATbit
Barney & Friends Nursery Kuwait
Barney & Friends is a play school where toddlers go to learn and have fun. The website with simple yet engaging design thus was created with young audience in mind. It also includes social media & sound features.
Anathoth
This Kuwaiti brand deals in vast range of online and offline services including website hosting, marketing, animation, packaging, and corporate identity. It has worked for local as well as global brands and carries the experience to manage media advertising as well. Anathoth claims to offer the best deal to its customers.
Location: Qatar St., Kuwait.
Technologies/Skills: Website Design & Development, Advertising, Consulting
Projects/Clients:Al Safat Takaful, China Garden Restaurant, Industrial Bank Kuwait
Website URL: www.anathothonline.com
Also check: Top Website Design Companies
Design Master
If you have mobile application in mind, then, Design Master might seem a strong contender. The Kuwait based website design company helps in establishing businesses on web by using latest technology and innovation. Founded by Hashim .S .Hashim, it is a strong contender for the position of top web design Co in Kuwait.
Location: Salmiya, Kuwait
Technologies/Skills: Website Design & Development, E-Commerce development, consulting
Projects/Clients: Kuwait Ministry Of information, Audi, Arabian Beverage Company
Website URL: www.design-master.com
Designed & Developed by FATbit
Roa'a Milan Company Iraq
The business website represents Roa'a Milan Company, the firm active in construction contracting, machinery & equipment business. The website with English and Arabic versions also includes secure email login & search features.
Emstell Technology
Emstell Technology is a digital solutions provider company that helps Kuwait based businesses to overcome challenges they face while digitizing their processes. The company specializes in delivering result-oriented web design & development services. With experience in designing high performance UX/UI for websites, Emstell Technologies caters to the clients' requirements with unique design solutions. Other services offered by the company are mobile app & software development, software testing , & e-commerce solutions. 
Location: Office No 2, Second Floor Al Tijaria Tower, Soor Street, Kuwait
Technologies/Skills: Website Development, UX Design, iOS & Android mobile app development, E-Commerce web & app development
Projects/Clients: Dribble, Soul Al Ible, InfoLab
Website URL: https://www.emstell.com/
Chrisans
The web design and development firm entered the business in 2007 and has worked with known local companies. It has done commendable work in KNET & credit card integration, mobile applications and website maintenance. Certainly an upcoming name in web services business, if not the best web design company in Kuwait.
Location: Qibla, Kuwait City, Kuwait
Technologies/Skills: Website Design & Development, Software Application & Solutions
Projects/Clients: Coffee Republic, Crowne Plaza, Almailem Group
Website URL: www.chrisansgroup.com
Content Management System Programming by FATbit Technologies
Junior Chef Kuwait
Junior Chef acquaints kids with culinary crafts in a fun manner. The one-page website has been designed with young children in mind. The experienced team of designers kept the navigation simple and used real images as well.
Domains4gulf
Like most web design companies in Kuwait, Domains4gulf also claims to have a vast range of services including animation, digital archiving, domain registration, and network solutions. Its mission is to 'provide high value & high quality IT solutions to media owners, enterprise clients, and telecom operators.
Location: Mirqab, Kuwait City.
Technologies/Skills: Website Design & Development, Software Application & Solutions
Projects/Clients: Haico Ltd, AIC, CLIC, GLL
Website URL: www.domains4gulf.com
Also Read: How to Choose Best Website Design Outsourcing Firm ?
Dary Web Designs
It is a team of designers and engineers committed to developing advanced platforms and projects. Founded in 2009, Dary Web is the sister concern of Dary Group Trading & Cont. Co. located in Hawally, Kuwait. It has worked with local as well as international firms.
Location: Hawally, Kuwait.
Technologies/Skills: Website Design & Development, SEO, Data Administration
Projects/Clients: Omani Motars, Multiple Intelligences preschool, OTaccessories
All above listed web design companies are known for experience and expertise. However, don't forget to study website, packages and expertise on your own before joining hands with any of them.
In case you can't make your mind, share your doubts in the comments section. We will address your queries and help you find the best website design deal.