In 2007, Uber wrote a new chapter on the landscape of taxi-industry. It brought forth the concept of ride-hailing using smartphone technology. The idea would be a monumental success and in its wake it would spell doom for the erstwhile taxi services. The world has never looked back; instead there's been a proliferation in the number of businesses offering Uber like ride-hailing services. In 2018, the ride-hailing industry was valued at $50.4 billion and by 2024 it's estimated to reach $120.2 billion. While the recent outbreak of Coronavirus pandemic might have stalled the growth of the market as a whole, there's strong reason to believe that once normality prevails, so will the market-growth.
Stat Source
Customer Psychology – The Focal Point of All Ride-Hailing Businesses
In the meantime, if you find yourself planning to create a taxi booking solution, you'd be advised to pursue the idea all the way to its completion. The tempo in the ride-hailing market, much like most other markets, is set by the customers; all the service features and processes are geared to offer maximum customer satisfaction. As such understanding the customers' needs inside out is crucial for startups. In any ride-hailing service, customer satisfaction largely depends on the following five factors:
Pricing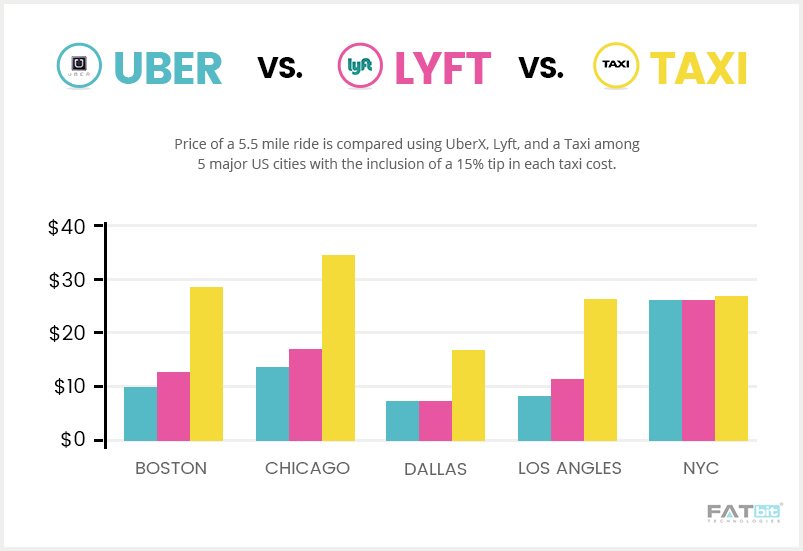 It should be no surprise that a majority of customers turn to/away from a ride-hailing service based on its pricing. Roughly 40% of US ride-hailers use both Lyft and Uber and price is the primary factor that determines their choice between the two platforms. Slashed or discounted prices with a combination of offers and reward points rarely fail to attract new customers. This is particularly true in under-developed countries and among frequent ride-hailers. Therefore, it's crucial for ride-hailing companies to come up with a pricing strategy that's both affordable and offers optimum utility to the customers.
Professionalism
Professionalism is a broad term to define a number of aspects of ride-hailing services. It includes the driver's attire, manner of talking, assistance in handling baggage, attentiveness to customer's needs, for instance in terms of playing radio, turning the AC on/off, and so on. Companies like Uber and Lyft have made their reputation by adhering to the highest standards of professionalism in their service. This is a motivating factor for customers who value a good company and a pleasant ride-experience.
Ease of Booking
Ease of booking was the trump card that made the first ride-hailing services a success very quickly. In a way, a ride-hailing platform gives a voice to the customer to request a ride by specifying the current location and destination. This is far better than standing in the middle of the road, shouting out to a bunch of taxis that may or may not be headed to your destination. But ride-hailing platforms go a few steps further; they help you book a ride, get the price estimate, and then track the driver's real-time location and also get an estimated arrival time. Ease of booking is a vital link in making a ride-booking platform successful. The simpler the process, the better for customers.
Car Quality
How well a car is maintained speaks a lot about its ride-hailing service provider. No reputable company would allow cars that are in bad shape to be associated with its brand. This is simply because customers like to travel in neat cars that enable a comfortable ride. We mentioned how price can affect brand-loyalty; car quality can be just as vital a factor to make customers switch their choice of a ride-hailing platform.
Safety
Nothing could be more important to a ride-hailer than his/her personal safety. In any taxi service, there's always an element of risk and even companies like Uber aren't immune to that. Safety is one such area that's always under scrutiny and that customers are bound to take seriously. Instead of approving registration requests as they come, a pre-screening check should be performed that takes into account the driver's background details, driving skills, and education. That way you have more driver details to share with your customers, which can make them feel slightly more secure than otherwise.
VivoCabs, a white-label solution to launch a taxi booking app offers a safety feature called SOS, wherein both drivers and riders can send a text message to their pre-saved emergency contacts at the tap of a button.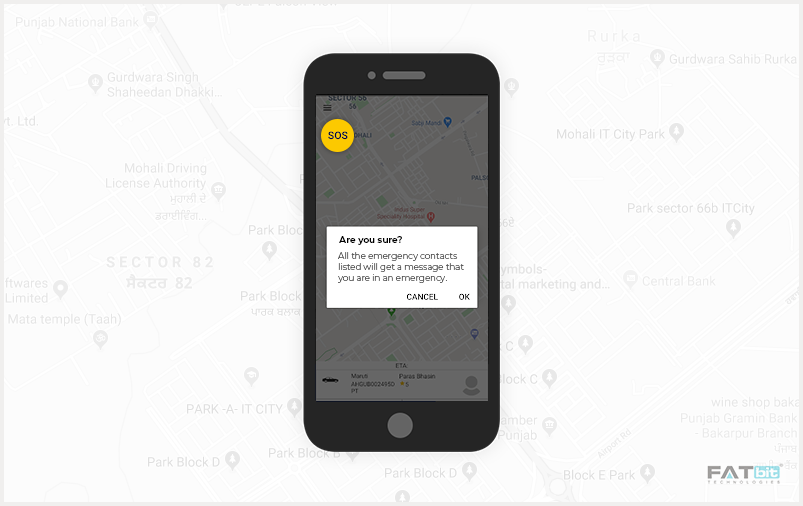 Some other secondary factors that impact customer satisfaction include the type of payment options, the response rate to ride-requests, and availability of advanced features like scheduled booking and fare splitting.
Marketing – The Anchor For Customer Acquisition & Retention
Startup ride-hailing companies face an uphill task to gain a foothold in what is already a fiercely competitive industry. From what we've seen, success in this industry depends mainly on a combination of two things – a dynamic taxi booking solution backed by a robust marketing strategy. The first aspect has been discussed quite extensively in this blog, so we'll be focusing on the second – marketing. Some of the most effective marketing techniques applied to good effect by companies like Uber are as follows:
1. Early Adopter Advocacy
Early adopters are an important group of people who are open to trying new products/services and voicing their opinion about the same. During its early days, Uber reached out to Silicon Valley movers and shakers to further its brand advocacy. Later on, it looked to sponsor events and gave away free trials to first-time riders. What Uber was doing was leveraging word of mouth marketing to acquire new customers for its service. Suffice to say the efforts bore the fruit and made Uber a global success. New startups must realize that Uber's strategy for every new market it enters is unique in some way. In some places, free trials get the job done while in others it takes some kind of sponsoring to get the word around.
2. Referral Marketing
After the service has the goodwill of its early adopters, it can present them with referral marketing, which has perks both for the existing and the referred user. The perks are usually in the form of discounts, redeemable reward points or free rides; in other words, enough motivation to continue using the service and inviting new users. Moreover, referral marketing has the power to reach customers that are inaccessible or less exposed to other popular modes of marketing. If implemented correctly, it can allow ride-hailing companies to scale their marketing and pinpoint their strengths and weaknesses.
3. Customer Loyalty Program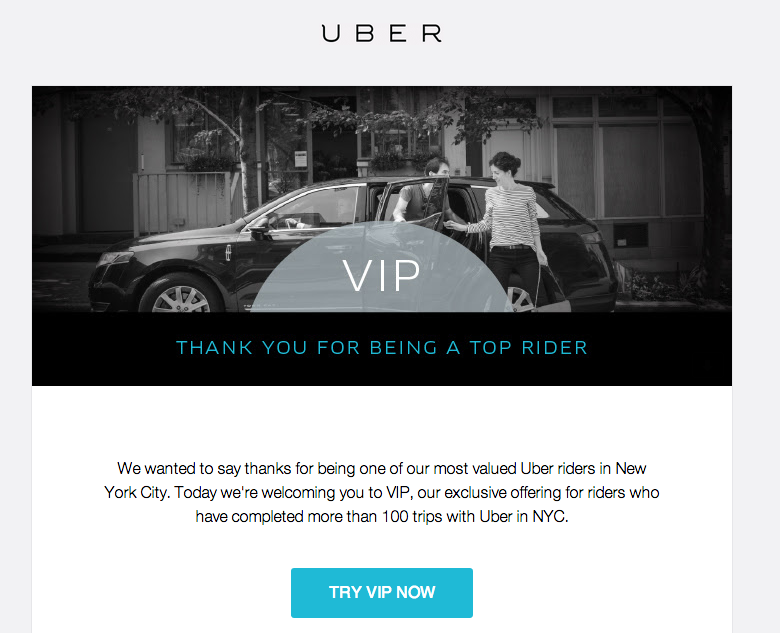 Source – businessinsider.com
Loyalty programs are a way to show gratitude and appreciation to the frequent and long-time users of the services. Uber has something called Uber VIP, which is exclusive to customers who have completed 100 rides. These VIP users have special access to the highest-rated drivers on the platform. A special status along with some tangible benefits are a great combination to make the customer feel proud for being loyal to the service.
4. Partnerships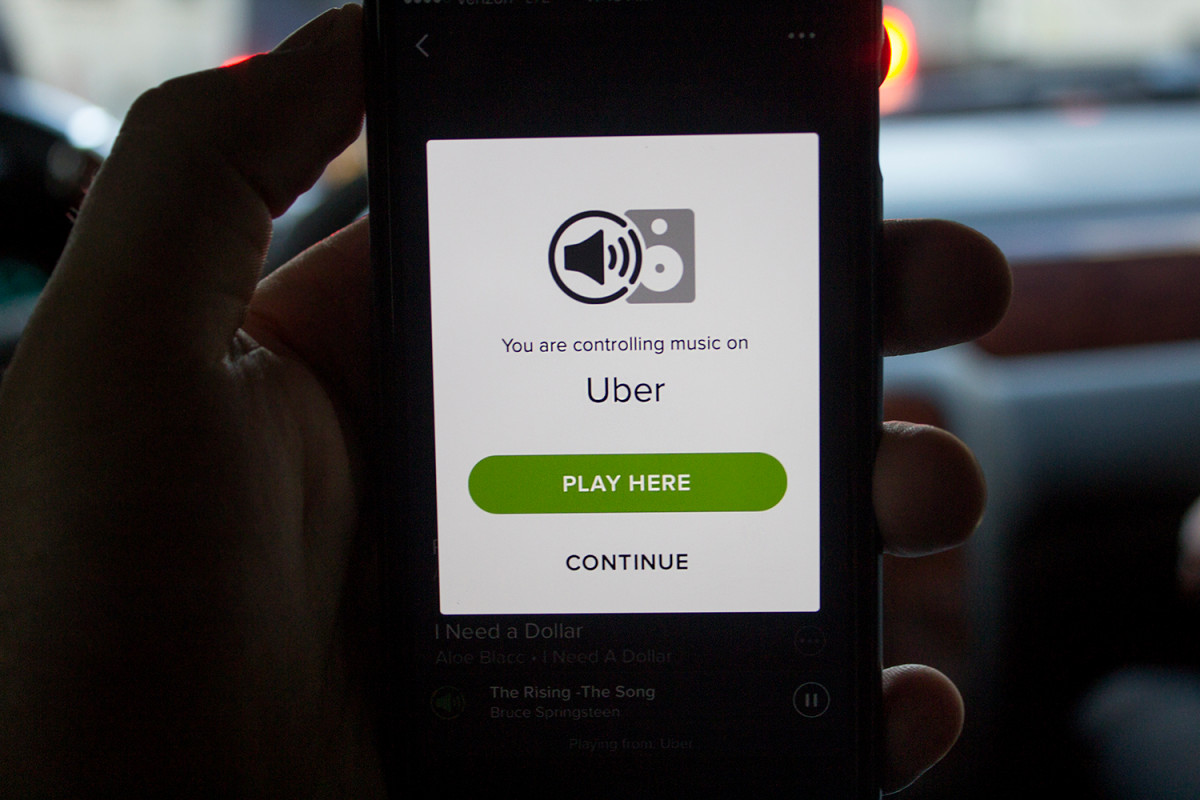 Source – Spotify
Partnerships are a great way to incentivize service usage. Ride-hailing services can partner with major banks, hotels and credit-card institutions to reward their customers for every trip they take. Uber partnered with Capital One to give its credit card holders special discounted rides. But rewards don't always have to be in the form of money-back or discounts. Uber also allows Spotify users to link their profiles to their Uber account and play their favorite music when taking a ride. On the whole, it underlines the company's commitment to make the customer feel privileged for every service usage.
Final Thoughts
As mentioned earlier, ride-hailing is a fiercely competitive industry where startups can disappear without even seeing the daylight. That's why proper planning is indispensable to success. By understanding the crucial factors that impact customer satisfaction and formulating a marketing strategy with a combination of new and proven methods, it's possible to launch a successful ride-hailing solution.
In case, you're looking for a white-label solution to start an online ride-hailing service, then we'd like to request you to check VivoCabs– a product of FATbit technologies. For any other details or queries related to this blog, please feel free to reply in the comment section below.
Want to build a customer-centric ride-hailing mobile app?