Last Updated: January 20, 2023
Conducting successful eCommerce business operations requires the business owner to pace up with the modern trends. The world witnessed several eCommerce marketing trends last year, like shoppable posts, omnichannel support and contact delivery. Several of these trends made it to the year 2023 and capitalizing on them can assist eCommerce business owners maintain and increase their turnover.
Top Ecommerce Trends to follow in 2023
The following list will enable you to:
Identify successful trends 

Keep up with those trends

Avoid unsuccessful eCommerce strategies

Analyze the effects of trends on your business
Without further ado, let's begin.
1. SMS Campaigns Bringing Better Returns than Email
A short message service (SMS) informs consumers about upcoming deals or other special offers of your store. It helps them keep track of shopping opportunities and the time to close the right deals.
Some may question the effectiveness of text messages, but eCommerce marketers discovered that text messages convert 6 times more than emails. Due to direct reminders, instead of encrypted emails, SMS increases the odds of your customers seeing the message you send.
With the aforementioned facts, you should consider adding SMS to your business so you can reach out to more customers. This will keep them directly informed and continue to help you grow.
2. Customer Data Guiding eCommerce
Legitimate customer data collection has become an unobjectionable source of information for eCommerce businesses. It imparts the knowledge of consumer interests and shopping behavior. This includes purchases, click rates on emails, cart abandonment rates, etc. To simplify, customer data lets businesses know how customers act and how they make purchases so that the business can make adjustments in their sales funnel accordingly.
After conducting an in-depth analysis on customer data, eCommerce brands can provide the desired deals and products to consumers. If you don't look at data, then you can't learn about your customers. Customer data will always be considered as important because of its effectiveness.
3. Customizable Products Riding the Personalization Wave
Consumers like options and to adjust things according to their needs. Providing a customizable service meets those needs while giving them more choices. While some businesses may worry about the extra costs of customizable products, those costs are justifiable considering the benefits.
Think of it like this: some people may not want everything in a product. Maybe you sell wrist watches and the customer likes the dial and strap of two different watches. With customization, the customer can put the different dial and strap into a single watch.
The main reason behind the popularity of customizable products is that people like choices. In comparison to an eCommerce website that restricts consumer choices, the ones that increase them leverage the benefit of providing options. Product customization is a tactic that enables you to provide more options at less costs.
4. Buy Now Pay Later (BNPL)
Buy Now Pay Later is a payment option that gained immense popularity in the second half of the previous decade. According to LitExtension "In the plight of Covid-19 trauma, changing the way customers purchase products takes center stage in the conversion generating process. And, it looks like "Buy now, pay later" eCommerce is here to say." It allows consumers with low cash reserves and high-credit scores to purchase their favorite items and pay at a later date when suitable. Klarna bank, Affirm and Afterpay are some financial institutions that widely support BNPL and have standardized it in the US.
According to intelligence collected by eMarketer, more than 20% of US consumers used Buy Now Pay Later in the year 2020. The top benefits of using the BNPL are:
It helps people avoid using credit cards

Is an interest-free payment option

Ensures a speedy checkout process

Has easier terms and conditions than finance
Buy Now Pay Later is also useful for eCommerce businesses as:
It increases conversions in sales

Reduces the cart abandonment rate

Streamlines customer experience

Builds brand loyalty
To install a BNPL method on your eCommerce store, you are required to sign up with Klarna, Affirm or any other BNPL service provider. After signing up, you can add their API to your eCommerce store.
5. Payment Options Attracting Customers
Along with Buy Now Pay Later, consumers are demanding various payment options. This could be due to the various benefits that banks and other financial institutions provide on their payment methods. However, for a business that provides a diverse range of products with some of them categorizing as quite "expensive," it is required for them to provide various payment options.
When it comes to payment options, the correct approach to handpick them for your store is to consider consumer preferences and their location. You should also think about different channels that customers may want to use to make payments.
Do they want to buy it through their credit card or a PayPal account?

Can we work with checks or any other physical payments?

What software can we use to handle different payment options?
When you expand the payment options, you allow more people to make payment on your store.
6. Subscription eCommerce Gaining Speed
Monthly or yearly subscriptions remove the recurring payment process for consumers. They also eliminate the repetitive ordering process and visits to supermarts. Due to this reason, many eCommerce sites use subscription business models as a way to get guaranteed money from their customers while consistently providing them their services and products.
Before creating a subscription package for your products, ask yourself the following questions:
Can my customers afford a monthly subscription?

What does my service provide that encourages people to pay monthly?

If I start a subscription model now, how will my customers react?
If all the answers rest in favor, integrate a subscription management module on your platform and ensure timely delivery of the products.
7. Visual Commerce Using AR Tools
Visual commerce facilitated growth in various aspects of the eCommerce industry, such as customer experience, customer support, product demos, marketing and more. With the help of Augmented Reality, consumers can preview a product virtually before purchasing it.
Visual commerce using AR tools has been applied differently by the following businesses:
1. Virtual Makeup Try-Ons by Sephora : The world-famous beauty products firm, Sephora, launched an augmented reality app that allowed consumers to try makeup virtually without even without purchasing. The process also eliminated the company's expenditure on manufacturing product samples.
2. Virtual User Manual by Mercedes: A leader in the luxury cars industry, Mercedes launched an ecommerce  mobile app to provide troubleshooting support to its consumers. With the help of an AR app, companies can provide virtual texts and arrows on the products to resolve many problems or just to teach the consumers how to use their products.
3. Social Media Marketing by Ben & Jerry: Ben & Jerry is a popular ice cream brand that developed AR Facebook filters to attract more customers. Consumers view AR filters as fun games (such as the ones you may have viewed on Snapchat and Instagram) and like to interact with them.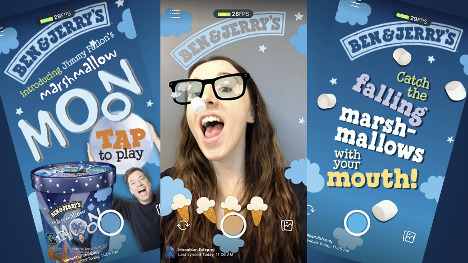 You can find various AR plugins and companies on the internet to add a virtual commerce option on your eCommerce website.
Conclusion
As your business enters 2023, you should look over for more eCommerce trends. By doing so, you can identify the dynamic changes in the eCommerce world and apply those trends to improve your business. You need to innovate and improve to stand out from the competition. This will help you gain loyal customers that keep returning to your business.
While some may be intimidated by all of these top eCommerce trends, you can identify one or two, for now, to apply to your business. It's about improving over time and finding ways to build up your company. Keep at it, look at top eCommerce trends, and follow them on your eCommerce site.