Last Updated: 13th Nov, 2021
The travel industry has grown exponentially over the past few years. One of the many factors responsible for the growth within this industry is the increase in the purchasing power of consumers. Advancements in technology have proven to be the most important factor that has improved the experience a traveler seeks.
According to Statista, the global economic contribution of the travel industry reached 4.6 trillion USD in 2020. Amid the easing pandemic restrictions and increasing business opportunities in the tourism industry, these numbers are expected to increase even further. To excel in the travel industry, it is important for entrepreneurs to identify the right business model and the ideal travel & activity booking software to successfully launch an online travel marketplace.
In this blog post, we will present the top 8 Travel & Tourism Business ideas for entrepreneurs who want to be a part of the travel industry. Without further ado, let's jump right in.
Table of Contents
1. Online Hotel, Flight and Rental Car Booking Marketplace
With digitalization taking the center stage, people prefer to Google and search for places they plan to visit. Before traveling, transportation and accommodation are two important elements to consider during the research phase. To help you understand the working of a hotel/flight booking website, look at the following process diagram.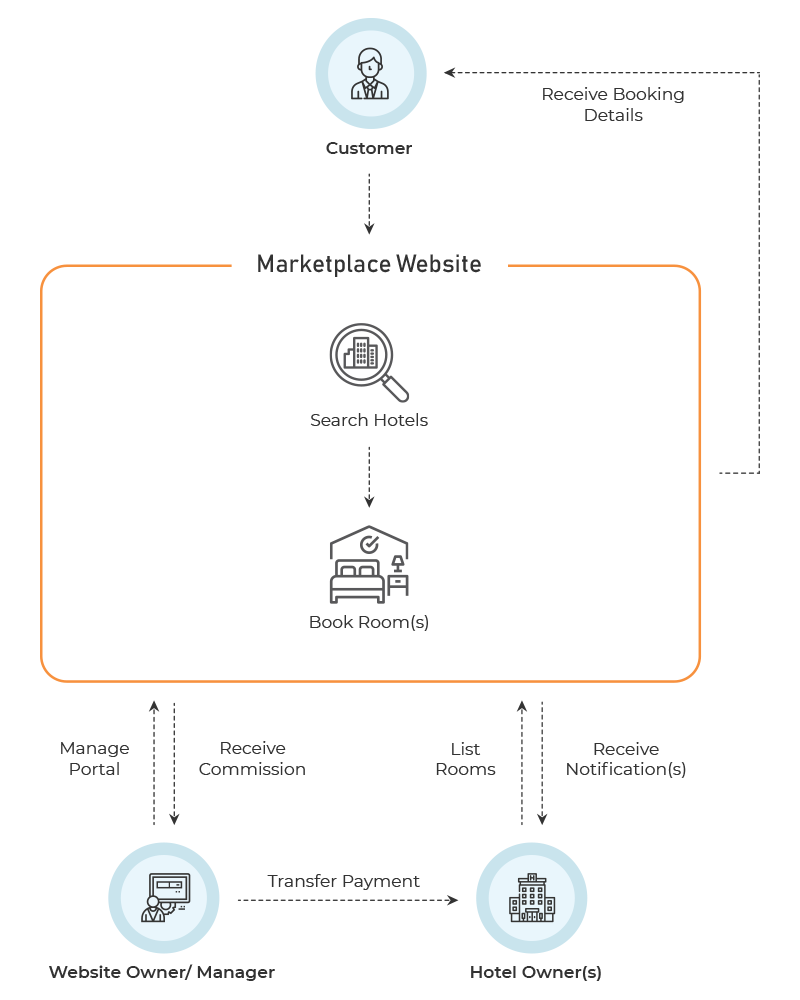 The model of this business is based on the concept of the marketplace. The hotel lists itself on the booking website. When a customer books a room from the marketplace website, the hotel is notified about the booking and the travel website owner or manager deducts an amount as commission. Booking.com is a prime example of such a marketplace.
Current Status of Hotel, Flight, and Car Rental Marketplace
The online travel market has a huge scope for eCommerce marketplaces that offer hotel, flight, and rental car booking functionality. According to a report by Allied Market Research, the annual growth rate for the online travel industry is projected to reach $1.1 trillion by 2022, growing at a compound annual growth rate (CAGR) of 11.1% since 2016. The instrumental resurgence of the travel industry is a result of travel giants and startups offering value/convenience to their customers.
For instance, travel industry behemoth Amadeus has partnered with Hopper, an emerging travel app, to introduce an instant rebooking feature (in case of any cancellation) to its marketplace. Similarly, Expedia Group is merging loyalty programs across its travel brands (Orbitz, hotels.com, Expedia, and more) to expand member benefits.
Business Opportunities in Hotel, Flight, and Car Rental Marketplace
It is an effective business model that requires business owners to understand their niche target audience and generate relevant leads. When choosing this business model, consider all the pros and cons while planning the marketing strategy.
If you wish to launch a travel booking website, try to conduct in-depth competitor research to know what your competition provides. Ideally, you should document your requirements based on the functionalities you require. Finally, make sure you understand what the future holds for the travel industry after which you compare and hire a website development partner to create the website as per your requirements. You can also choose an online travel activity booking software that delivers ready-made tour & travel marketplace. This will save you hundreds of thousands of development hours.
2. Run Vacation Rental Booking Marketplace
Booking hotels and cabs cost more money as compared to renting a place. It all started back in 1996 when a couple in Colorado was looking for a way to rent their ski condo and created a website for the same.
In rental booking, property owners list their apartments/condos/flats for rent. Travelers can search for rental places in their desired areas and choose the one that best suits them in terms of size, cost, location, etc. Renting property is advantageous for people traveling with families for a longer duration. To understand the business model better, refer to the diagram below: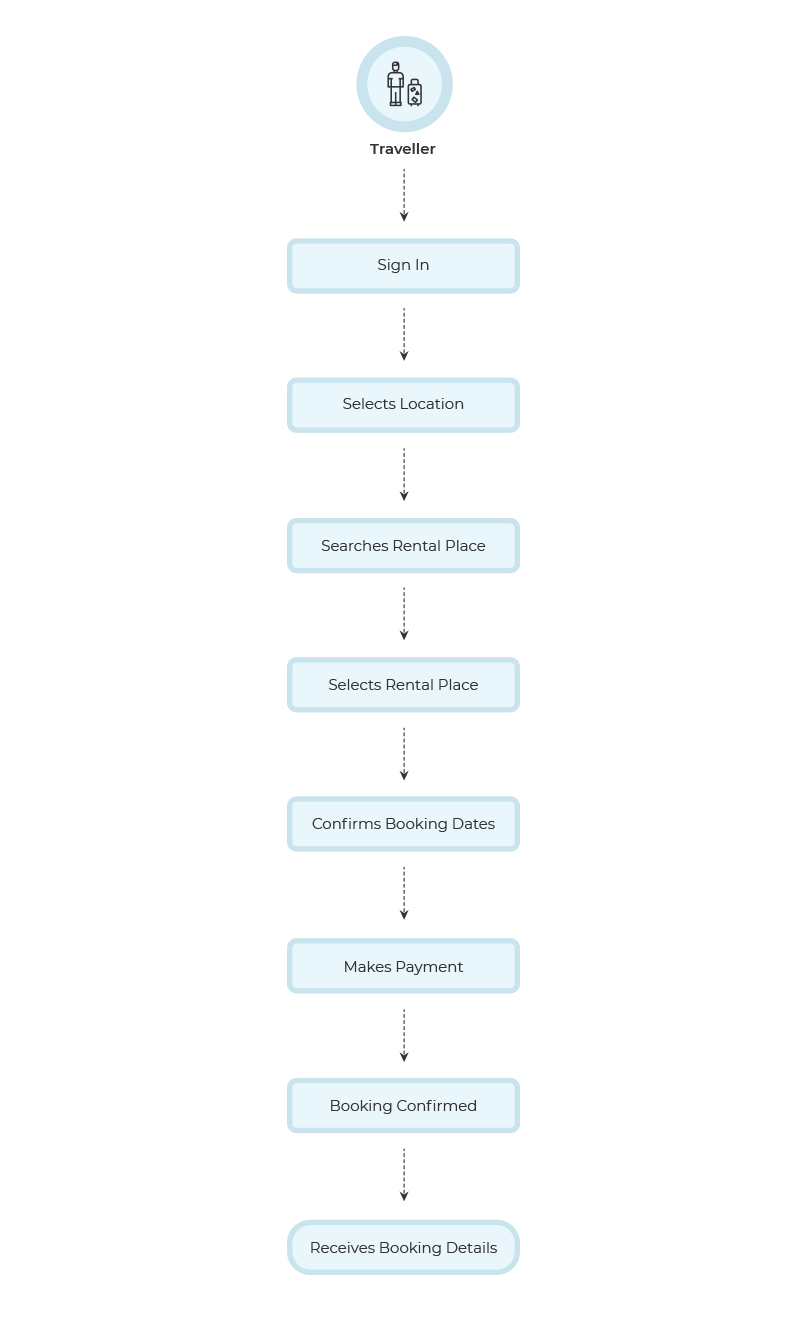 Current Status of Vacation Rental Booking Marketplace
2021 saw an uptick in family travelers on Airbnb and Expedia's Vrbo. According to a new study by The Points Guy, these travelers are seeking a vacation rental space to enjoy and explore during extended weekends while continuing to work remotely during weekdays. As the travel industry rebounds from the COVID-19 crisis, Airbnb – the industry giant – recently announced the launch of 100+ new innovative upgrades such as flexible dates selection (rather than fixed dates) for vacation rentals, expansion of support agents to almost double, use of smart text selection to simplify listings for hosts, and much more. 
Moreover, Airbnb released a 2021 report on Travel & Living with insights across the industry. It includes key findings such as – 200 million flexible date searches since January 2021, overall bookings in 94,000 cities in 12 months (ending on April 30, 2021), and an increase in longer stays vacations (28 days and more) from 14% in 2019 to 24% in Q1 2020. These stats reveal the explosive demand for vacation rentals and also how the pandemic has fundamentally changed travel.
From emerging marketplaces such as Evolve to industry giants such as Airbnb and Vrbo, several key players are playing an important role to consolidate a buoyant accommodation industry.
Business Opportunities in Vacation Rental Booking Marketplace
For any new business, a good marketing strategy is needed. As the rental vacation industry has presently shown growth post the crisis, it will attract a good number of hosts and renters. Therefore, to start your vacation rental marketplace, you need to be specific and different in your service provision with good SEO services, promotional services, branding, photography, and videography to spread awareness.
3. Launch Online Travel Discussion Platform
This platform makes it easy for travelers to decide whether they should undertake the trip or not and if yes, what is the best option while traveling. These platforms provide advisory to help people know the best places to travel and notify nearby tourist places of the destination through user-generated content (UGC). Check the graphic below to get a clearer idea of the business model.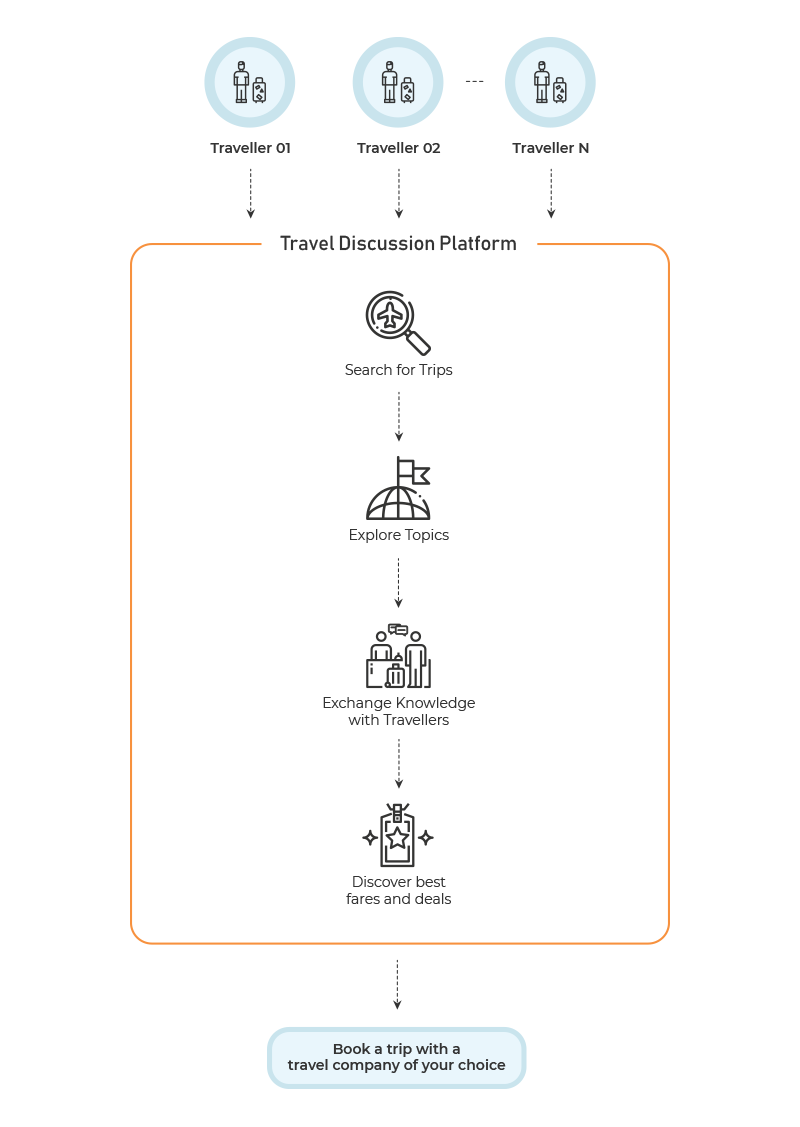 These platforms provide you with detailed information about the places that you must visit in a set time of the year. The websites help you compare fares offered by various hotels and you can opt for the services you want to avail.
Current Status of Online Travel Discussion Platform
One of the most renowned companies in the online travel discussion platform is Tripadvisor. Initially, a marketplace that suggests the best places to visit with details of hotels and activities in the desired place, Tripadvisor later added the trip bookings feature emerging as a one-stop solution for travelers to plan, book, and take a trip. Still, the spirit of this firm is to meet the customer's expectations by providing guidance (thanks to over 934 million reviews) from those that have been there before.
Initially a subsidiary of Expedia Group, Tripadvisor later became an individual firm due to the corporate spin-off. Starting with an initial capital investment of $4 million USD, the company today enjoys a net worth of nearly $5 billion USD – termed as a classic consumer success story in an Harvard Business Review article. TripAdvisor has shown tremendous growth and gained a reputation because it reduces the work for marketers.

But despite being a popular medium, it often faces backlash due to fake reviews on its website. For instance, recently the Tripadvisor team suspended reviews of the 3-star victorian hotel "The Grand Hotel Scarborough" following an influx of review submissions from people who are not staying at the hotel.
Business Opportunities in the Online Travel Discussion Platform
Some rival businesses tend to bring the other one down and it is easier for a site like Tripadvisor to be a target. To build a successful marketplace like Tripadvisor, you need to ensure the marketplace stays authentic with minimal/zero false entries on your website. Hence, while creating such a marketplace, one should be fully prepared for the upcoming challenges. Here are some of the points that need to be taken care of.
Fraud Reviews
Review fraud is a well-known issue that these platforms face. Buying and selling reviews have become a common practice for listing owners these days. Fraud reviews affect the brand image as the audience loses trust in the marketplace resulting in reduced overall website traffic. To minimize such fraud instances, a dedicated team should be available to monitor the platform activities at all times.
Marketplace Security
Starting a marketplace such as Tripadvisor means providing travel bookings that include online payments once the traveler books and shares details on the website. Here, any kind of security breach would result in data or even payment theft, bringing your business down. Hence, to prevent security concerns, website development should be done in such a way that it gives priority to the safety of the customer and their data.
Personalization
Personalization provides a better experience and makes it more appealing to travelers. Changing to a customer-centric strategy leads to a considerable rise in website traffic as well as leads.
Competition
When you have knowledge about your competition you get to plan things beforehand. Developing a strategy for the market is the only way you can deal with the competition.
Travel Season
Season and time of the year are the most important things which have to be taken into account while traveling. People prefer to travel during the months of April-October, Christmas, and New year. For this reason, you should be ready for the highs and lows during vacations. A good marketing approach would be to attract people in the off-season through various discounts.
Maximize your Business Opportunities with a Reliable Marketing Approach
4. Online Travel Adventures Booking Marketplace
Traveling was never meant to be restricted to just sightseeing, trying different cuisines, and discovering museums. Often, many travelers wanted to undertake new adventures and focus on experiencing a city/country. This demand created an opportunity for business owners to invest in an adventure gear rental marketplace – a profitable business idea. While the essence of travel continued to evolve with the years gone by, the industry came to a premature halt during the pandemic. Now, amid the easing travel restrictions and the increasing interest of people in seeking adventures, adventure booking websites are gradually returning to normalization. People are looking for different destinations that offer unique adventures that they can undertake. For instance, places like Australia and New Zealand offer skydiving, cliff jumping, bungee jumping adventures whereas Turkey offers the subtle hot air balloon adventure, Costa Rica offers water rafting and the list is never-ending. 
GetYourGuide, Viator, and Adrenaline Hunter are some of the popular adventure booking marketplaces online. Adventure booking websites have become immensely popular over the years and below is a graphical representation of its business model: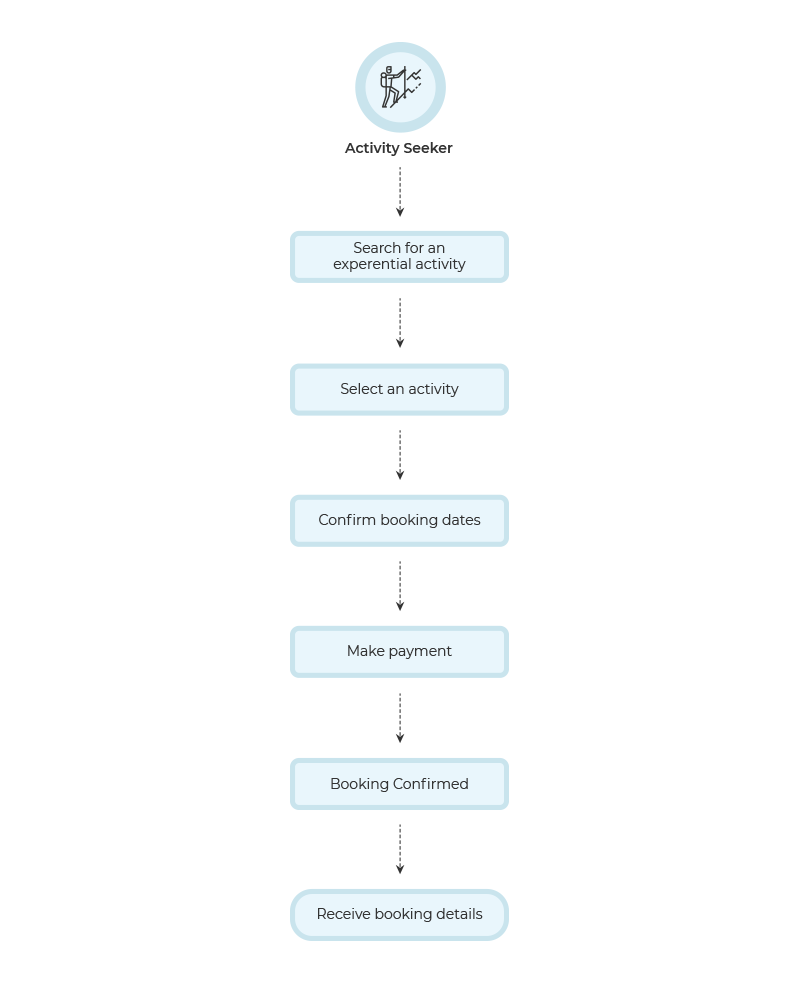 Current Status of Travel Adventures Booking Marketplace
The travel adventure industry is showing great signs of progress as customers seek variety and adventures post-pandemic as per the Forrester report. The adventure tourism market valued at $112 billion in 2020 is projected to reach an astonishing $1.1 trillion evaluation by 2028, growing at a CAGR of 20.1%, according to Allied Market Research.
Several tour operators utilized the time-off last year to devise creative Travel & Tourism Business ideas and be ready for the post-pandemic boom. For instance, Insight Vacations – a website offering premium tour guides, partnered with Anneka Manning – an Australian author and founder of cooking school Bake Club, to start a food-themed tour of Tasmania in October 2021. Similarly, a US tour operator smarTours collaborated with CVS – a US healthcare company to encourage vaccinations with a OneStepCloser sweepstakes.
Business Opportunities in Travel Adventures Booking Marketplace
The adventure travel trends build a positive outlook of the industry, creating an opening for travel adventure business to outshine in the coming years. The travel activity portal should be social media-friendly as people undertaking adventure activities share their experiences on social media leading to word of mouth marketing.
According to Stratos Jets statistics, around 70% of customers research for travel using their smartphones and it is estimated that around 700 million people will be making their travel bookings online by 2023. This makes mobile-friendly marketplaces and smartphone apps an integral part of travel business growth. Entrepreneurs in this business or planning to open a travel activity marketplace should make their websites robust and mobile-friendly.
You can hire a team of web designers and developers to build the website or can use an already existing system like FunAway – a turnkey online travel activity booking software that enables the host to connect with travelers and assist them. It provides features like calendar management, easy booking, social media signup, and more.
5. Online Bike Rental Marketplace
Sharing economy businesses have prospered over the years, especially after the emergence of Airbnb. The Peer-to-Peer (P2P) Bike rental marketplace is one such collaborative business idea where trusted bike owners connect with users looking to rent or borrow a bike. Renting a bike is extremely popular especially in cities where people commute daily amid traffic congestion. The business model of the bike rental marketplace works as such:
A bike rental website provides a platform for bike owners to make money by renting their equipment to potential rentees at a reasonable price. Also, the website admin earns via commission on bookings, premium listing fees, on-page advertisements, and other revenue channels on the marketplace. Spinlister is a prime example of such a marketplace.
Current Status of Bike Rental Marketplace
Amid the pandemic, cycling has emerged as a safer, healthier alternative to commuters. According to a report by The NPD Group, in April 2020, adult leisure bikes saw a significant jump of 121% in sales reflecting the growing consumer demand. The trend continues as the global bike-sharing service market size is estimated to reach from $3.3 billion in 2020 to $13.7 billion in 2026, as per Statista survey.
Business Opportunities in Bike Rental Marketplace
Urban policy and planning Journal – Cities, recently published a new paper citing the environmental benefits of bike-sharing services. The study says that bike-share travelers saved around 500 tons of emissions during the 2014-2017 period in NYC. As people become increasingly aware of the environment, the bike-sharing and rental industry is bound to prosper even further.
6. Start a Snorkeling and Diving Equipment Rental/Booking Business
Snorkeling is a popular underwater recreational activity where divers swim on the water's surface facedown to relish the marine environment. Snorkelers require these equipment to breathe underwater. There are many diving lessons to learn about snorkeling equipment and swimming methods. It requires three pieces of equipment:
A curved plastic tube called a

snorkel

, used for breathing underwater

Mask

to protect nose/face from water

And

Diving fins

to swim
Diving equipment such as these is either sold or given on rent by the sellers in a snorkeling/diving equipment marketplace. Aqua-Lung, Cressi Sub, and Seavenger are among the industry leaders in the global snorkeling equipment market.
Current Status of Snorkeling Equipment Rental Business
With a contribution of around $11 billion in the US alone, the recreational scuba diving and snorkeling equipment market is poised for incremental growth, according to a report by the Diving Equipment and Marketing Association (DEMA). Also, Statista recently published a survey report that highlights that in the year 2017 US had approximately 8.38 million participants in Snorkeling activity. These numbers have grown substantially and will continue to increase even further as the travel industry rebounds.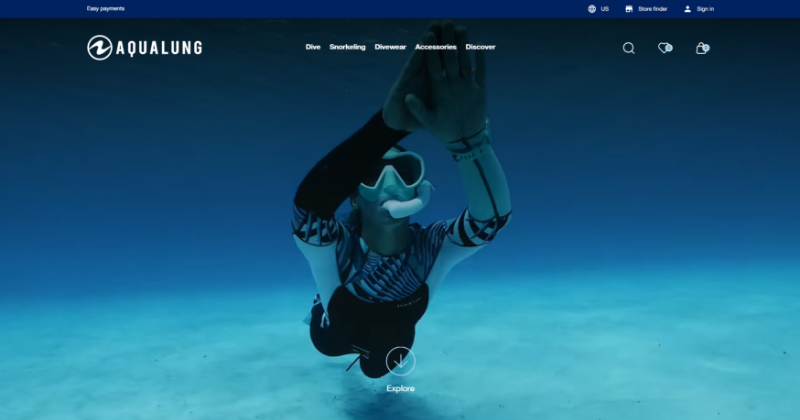 Business Opportunities in Snorkeling Equipment Rental Business
The popularity of recreational activities such as snorkeling has dramatically increased highlighting the need for a reliable snorkeling equipment marketplace. While there are a few leading manufacturers/suppliers of such diving equipment in the industry, online marketplaces are few and far between. Hence, it is an excellent opportunity for a business owner or an entrepreneur to invest in a snorkeling equipment marketplace (for rental or sale) by choosing the right travel & activity booking software.
7. Skiing Activity Booking/Rental Business
Skiing is another popular recreational activity as well as a competitive sport that attracts a lot of attention/tourists thanks to the Olympics. While people often viewed this as an extreme sport, new and promising marketplaces such as Liftopia (skiing and mountain activity marketplace) are changing this case by making Skiing more affordable and accessible to the average consumer. 
The skiing activity booking marketplace connects users (skiers and snowboarding enthusiasts) to ski resorts around the world. Also, there are skiing equipment rental marketplaces where individual sellers offer skiing gear on rent or sale to the users. In both these instances, the marketplace admin earns a commission fee on every transaction.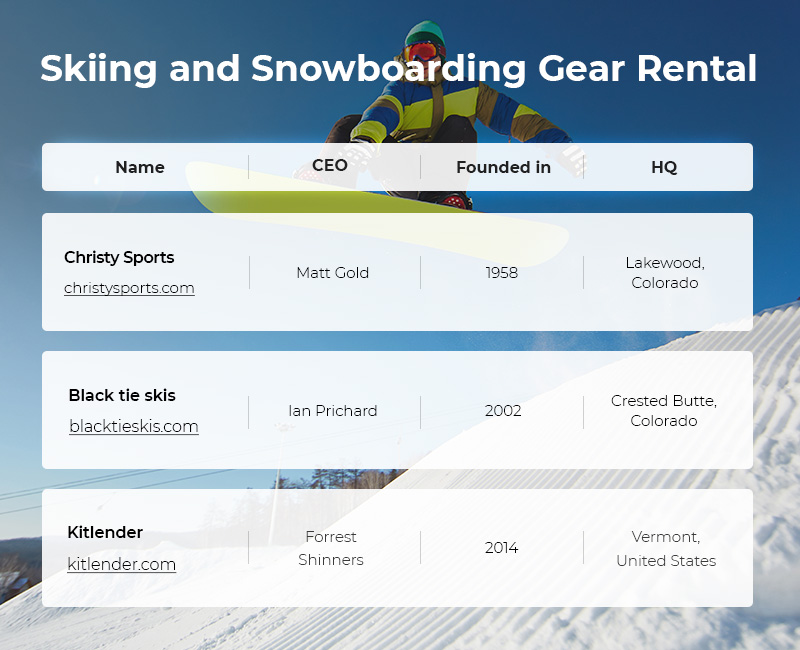 Current Status of Skiing Activity Rental Business
According to a recent Statista survey, there were around 9.2 million skiers and snowboarders in the US in 2018. This number has grown substantially over the years. Moreover, the market for ski gear and equipment has also increased. The global ski gear and equipment market is forecasted to reach $1.74 billion USD by 2028, as per another Statista report.
Business Opportunities in Skiing Activity Rental Business
While the Ski season is almost here, it will be the industry's third operating season since the pandemic began. From mountain resorts to ski equipment providers, everyone is planning for the season. Despite the crisis, the Skiing industry is showing great signs of progress as users show a keen interest in such recreational activities around the world. This is why skiing activity booking and the rental marketplace is a popular business idea worth investing in.
Start an Activity Booking Marketplace with FunAway
8. Start an Online Boat Rental Marketplace
Boat rental is a thriving industry that saw a significant uptick in bookings last year even as the pandemic affected the tourism industry. Boats emerged as a safe, reliable means to travel and enjoy while safeguarding occupants from crowded areas. From everyday sailor boats to luxury yachts, boat rental continued to remain a highly profitable business with instrumental growth. There are 3 prominent activities driving the demand for boat rental business namely – cruising, watersports (such as jet ski racing and powerboat racing), and fishing. 
Amid the surge in tourism and an increasing public interest in recreational activities, the boat rental market is expected to grow at a 4.71% compound annual growth rate (CAGR) reaching an estimated $25.8 billion by 2028.
Current Status of Boat Rental Marketplace
Boatsetter – one of the leading P2P boat rental marketplace delivered 15,000+ trips for over 60,000 customers in 2020. Similarly, GetMyBoat – another giant in the boat rental marketplace, achieved a 700% year-over-year (YoY) growth rate in 2021 recording an annual run rate (ARR) of over $158 million, as per the latest press release. 
According to Bryan Petro, CEO of GetMyBoat, the boat rental industry experienced a 3900% increase in demand during the pandemic last year with an influx of first-time renters. This is despite tapping the full potential as there are travel limitations and lockdowns in many parts of the world.
 Business Opportunities in Boat Rental Marketplace
The P2P boat rental business is a booming market that continues to see growth as promising new players such as Popey.co enter the market. It is a highly profitable business and is expected to see a surge in various regions of the world once travel limitations and restrictions ease. Moreover, the marketplace owner has a variety of revenue channels at its disposal such as rental commission, service fees, subscription plans, PPC campaigns, affiliate marketing, and more. Starting a P2P boat rental business is a good idea with great investment returns.
Conclusion
While the COVID-19 crisis ravaged the travel industry last year, it is showing signs of recovery as travel restrictions are removed. People are looking to travel more, seeking change and adventure. This has attracted hosts and startups alike to start an online travel business. But, before starting a travel marketplace, it is advised to devise a reliable business strategy, select an ideal tour & activity booking software, and identify the unique offerings that will provide your marketplace business with an edge over the competitors.
Looking to Transform your Online Travel Business Idea into Reality?