Updated on: 17-01-2022
There's a hesitation to share anything about your business with anyone — what if they steal your idea? There can be a reluctance to read about what others have done, for fear of either adopting bad advice or losing faith in your thoughts. If you talk to an eCommerce entrepreneur, they'll tell you the biggest mistake one can make is not reading best eCommerce blogs. 
Well, I'm here to tell you to let go of that attitude and become a sponge. Starting a successful eCommerce business is challenging, and countless companies have come before you and made mistakes you can learn from without repeating them yourself. There are tons of incredible blogs dedicated to giving you free advice on ecommerce inspiration, marketing strategies, statistics on trends, and so much more. Pop your entrepreneurship bubble and absorb it all.
Best Ecommerce Blogs For 2022
1. Shopify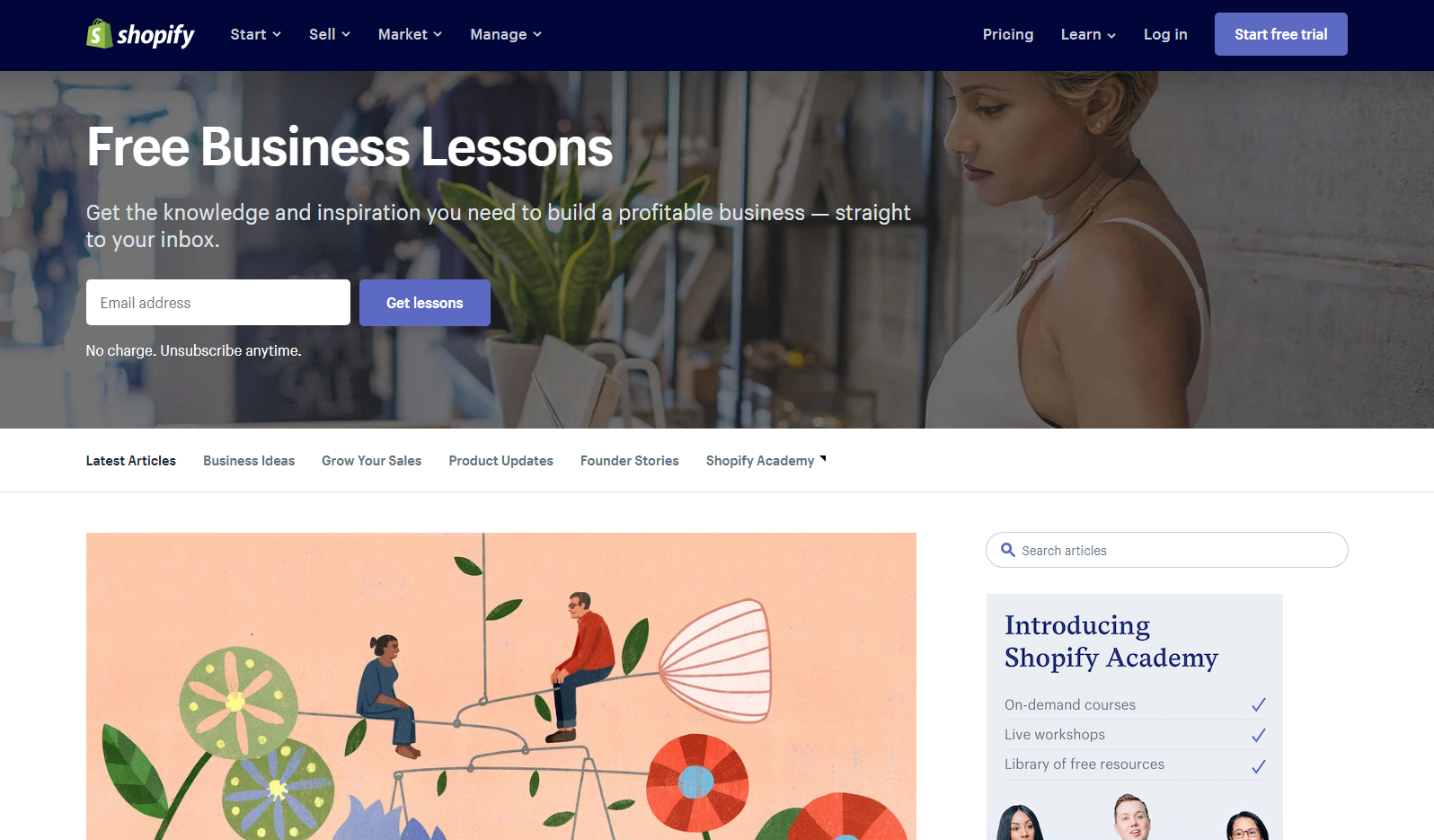 Let's start in the big leagues. You've undoubtedly heard of Shopify, the ecommerce platform giant that you can sell your goods on — but did you know it also has an incredible blog dedicated to eCommerce marketing and running your own eCommerce business? It offers everything from practical tips and guides to features of other companies. Maybe you could be featured there one day.
2. Merchant Maverick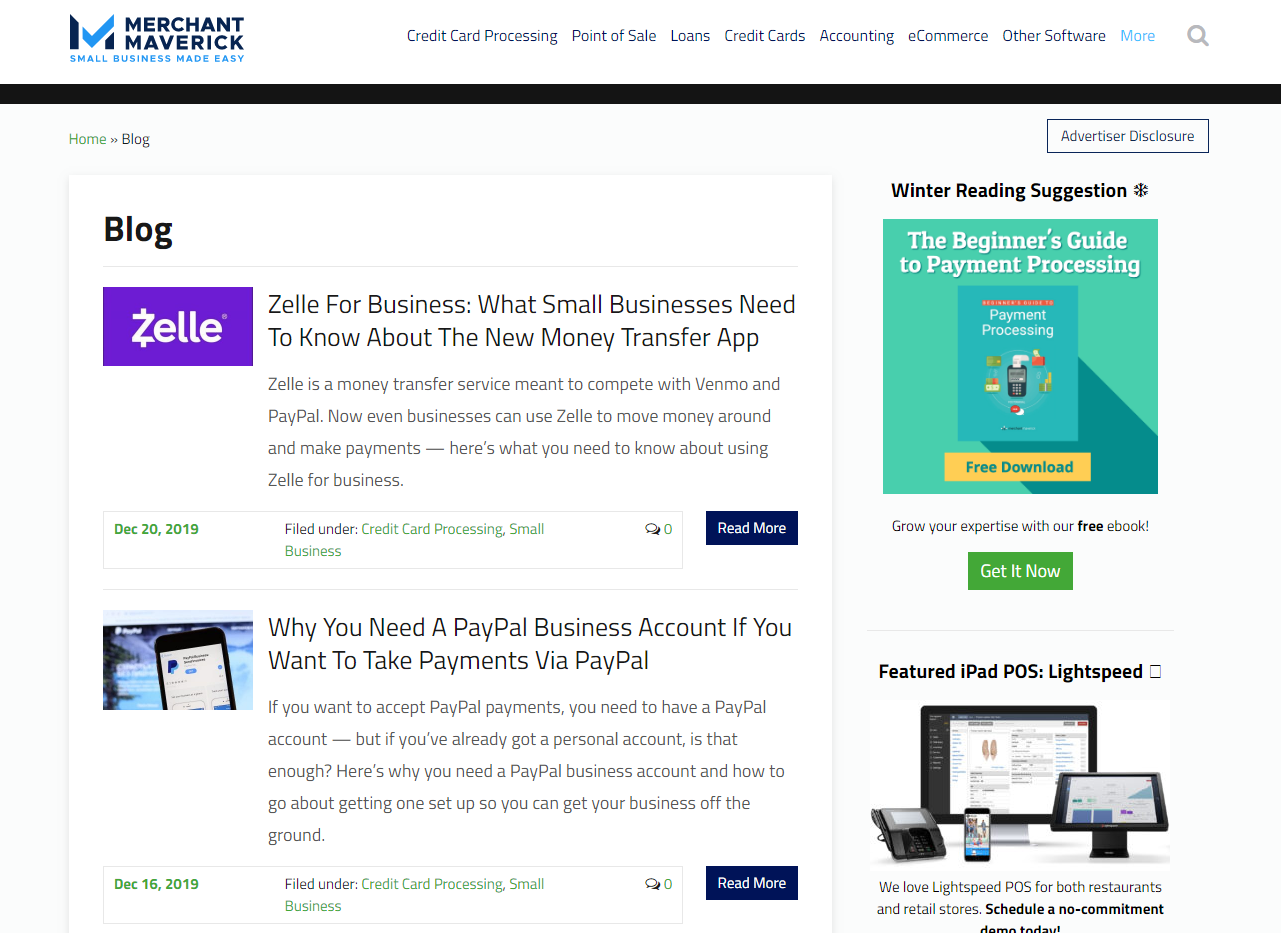 You want an excellent blog for small eCommerce business; Merchant Maverick has you covered. While a lot of larger companies have blogs that are focused on issues that other large companies are facing, Merchant Maverick gets down into all the nitty-gritty details of everyday challenges faced by small businesses. From an in-depth analysis of small payment processing apps to saving money on shipping costs, this blog is an excellent resource and is considered as one of the top eCommerce blogs.
3. FATbit Insights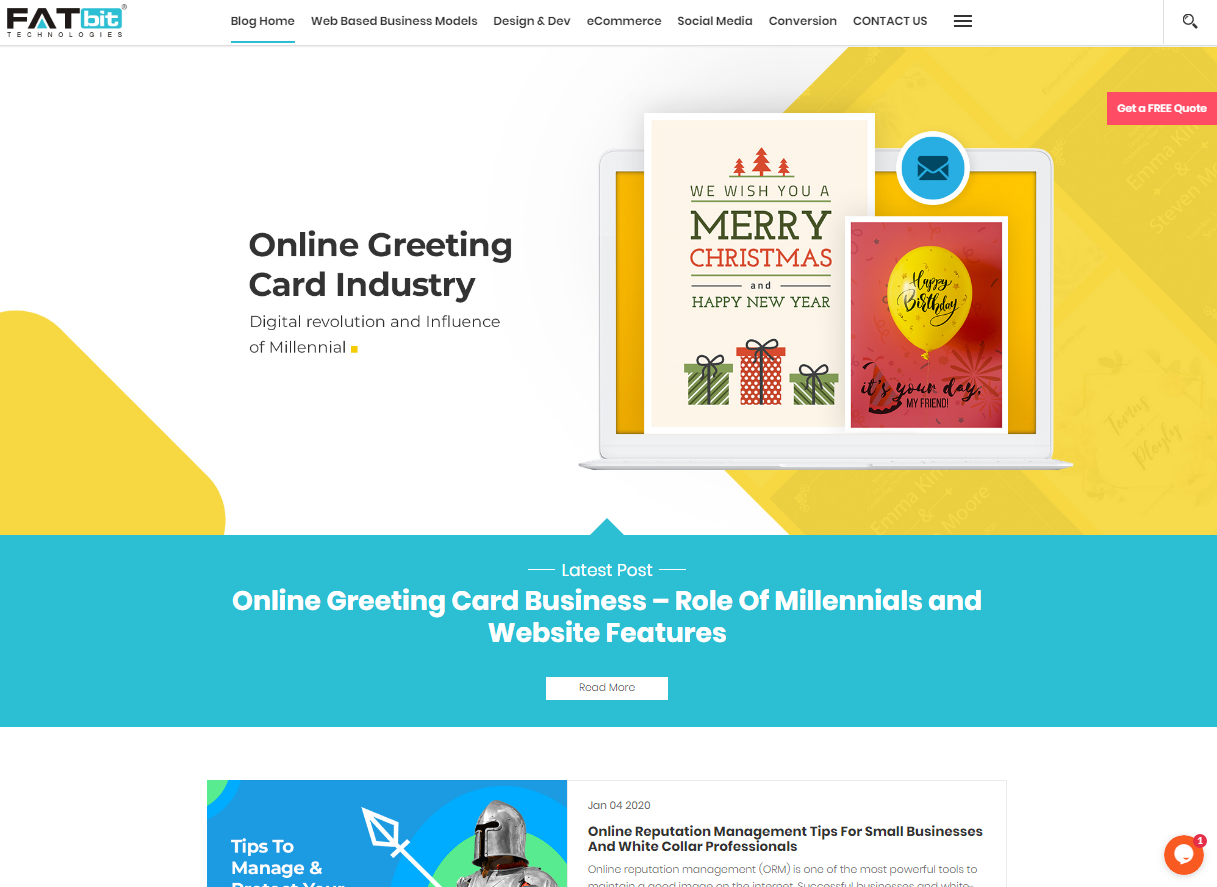 FATbit Insights aims to be the one-stop-shop for entrepreneurs and is among one of the best eCommerce blogs, whether you're just starting and need advice on eCommerce marketplace platforms, or you're in the thick of it and need some marketing inspiration or web design ideas. The blog goes beyond eCommerce and enables an eCommerce entrepreneur to understand different aspects of running an online business.
4.  A Better Lemonade Stand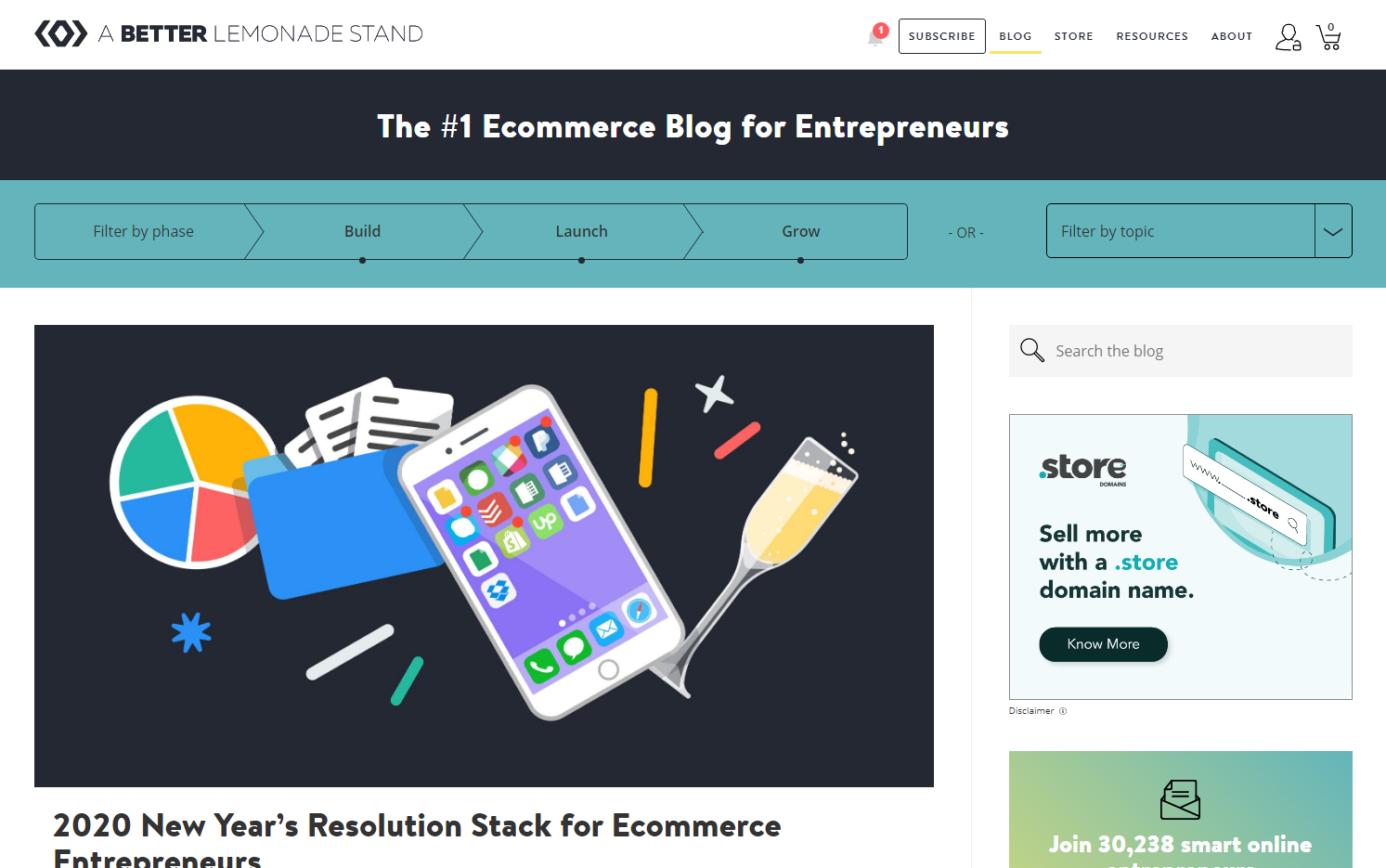 Where are you in your eCommerce business journey: Are you still creating it, are you ready to launch, or are you trying to grow? Lucky for you, A Better Lemonade Stand has content for whatever phase you're in. It's an excellent resource for guides, advice, and inspirational stories to help entrepreneurs all over.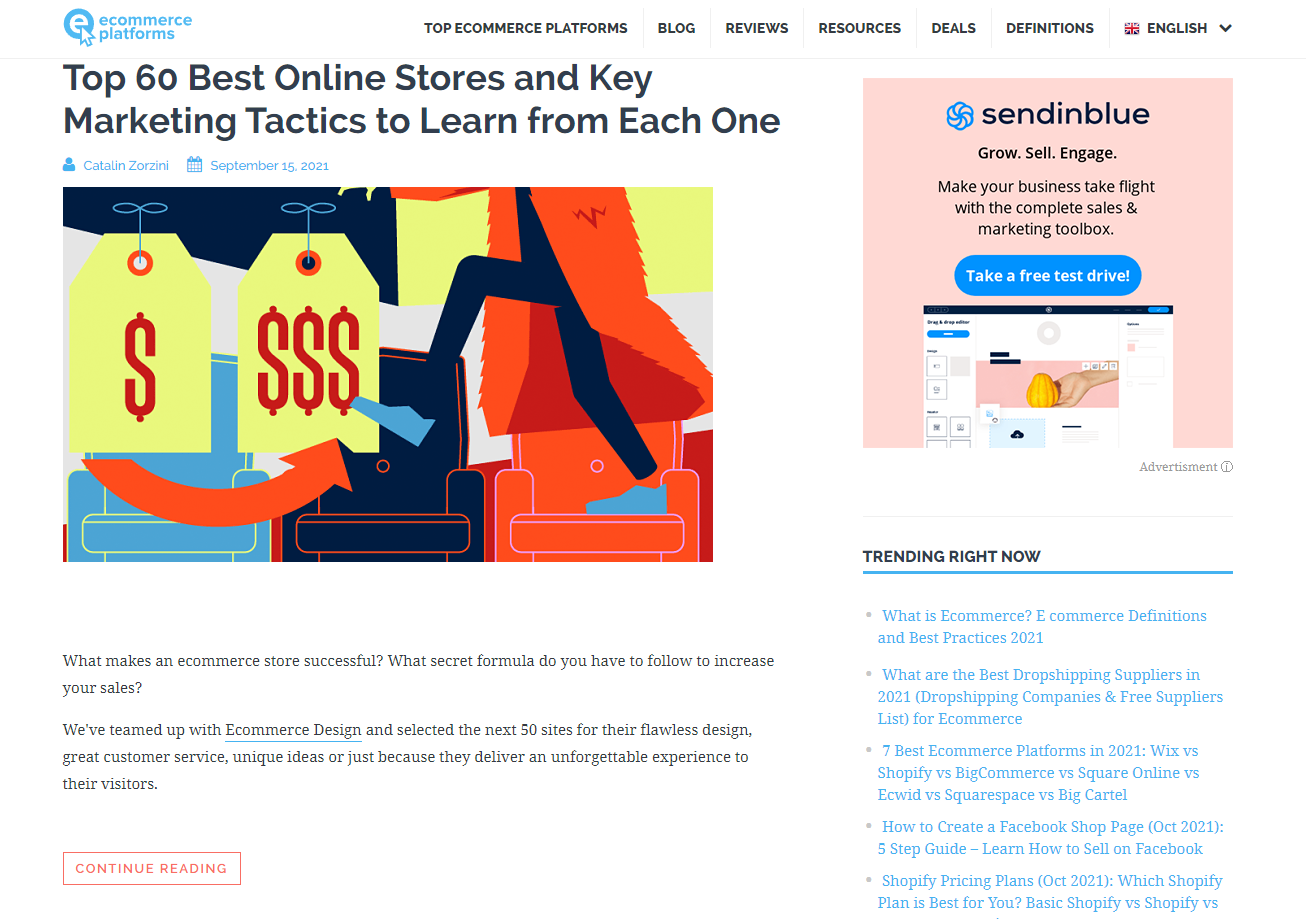 Running an ecommerce site is a lot of work. Not only do you have to handle marketing and operations, you also have to manage the infrastructure that makes your business work. Fortunately, there are a lot of ecommerce platforms out there that can help you manage everything from inventory management to shipping and logistics. Ecommerce Platforms aims to compare the most popular ones and give you an unbiased opinion to help you choose the best one for your needs.
6. 3dcart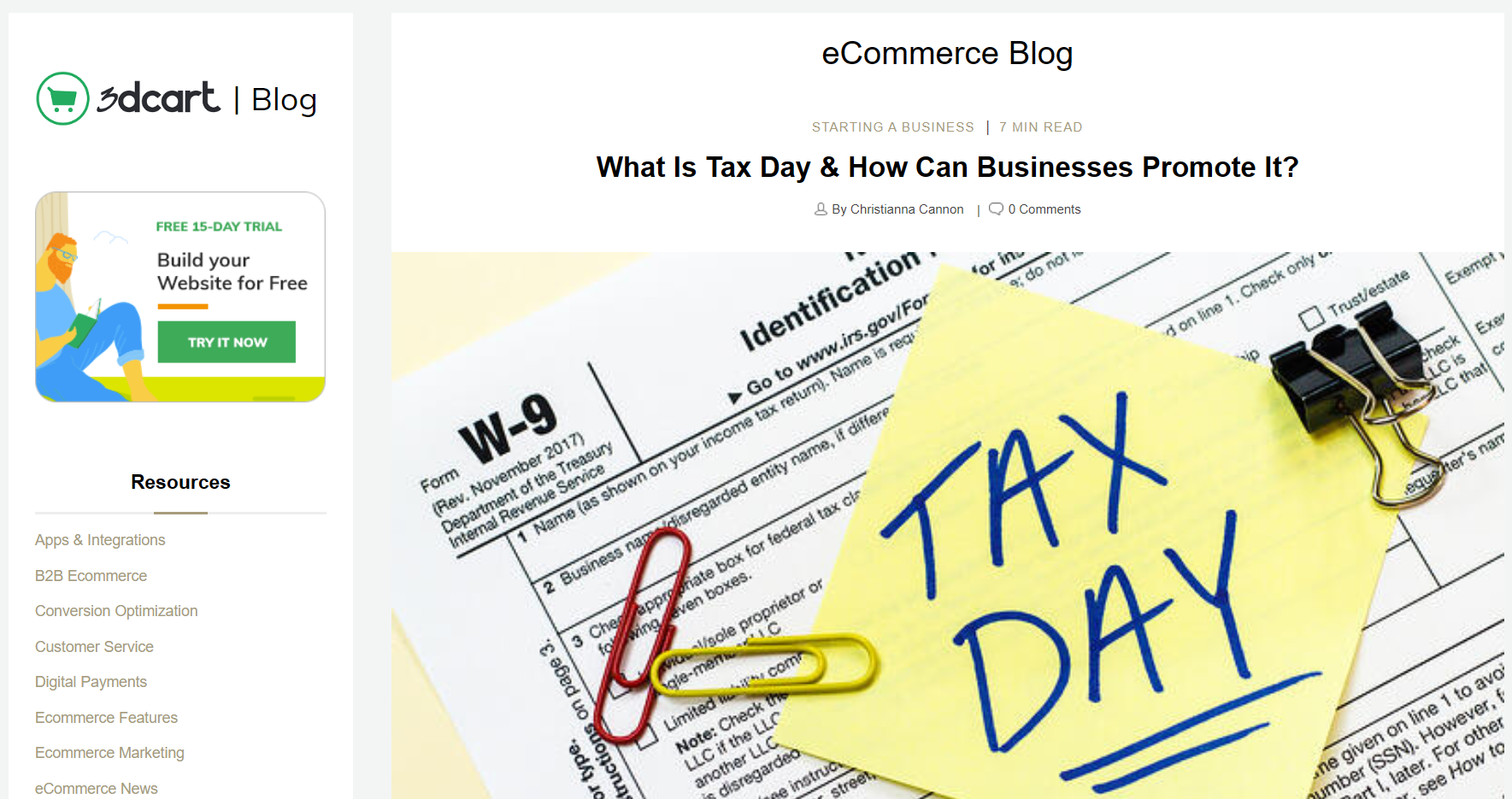 What better resource is there for eCommerce expertise than the blog of one of the longest-running eCommerce platforms? 3dcart has been helping people build their own online stores for more than two decades, and their writers regularly release excellent articles with in-depth guidance based on the latest knowledge. Their archive is extensive, meaning there is a blog post to answer just about any question that merchants could have.
7. Get Elastic
On the technology side of things, Get Elastic has you covered and is considered as one of the best eCommerce blogs. It focuses on the latest and most significant breakthroughs and news in the tech sphere, from eCommerce trends to how new technology can (and will) impact your business in the future. Its latest articles focus on everything from cryptocurrency to the Internet of Things, but the most important reason to read it is to keep an eye on the future.
8. Ryan Robinson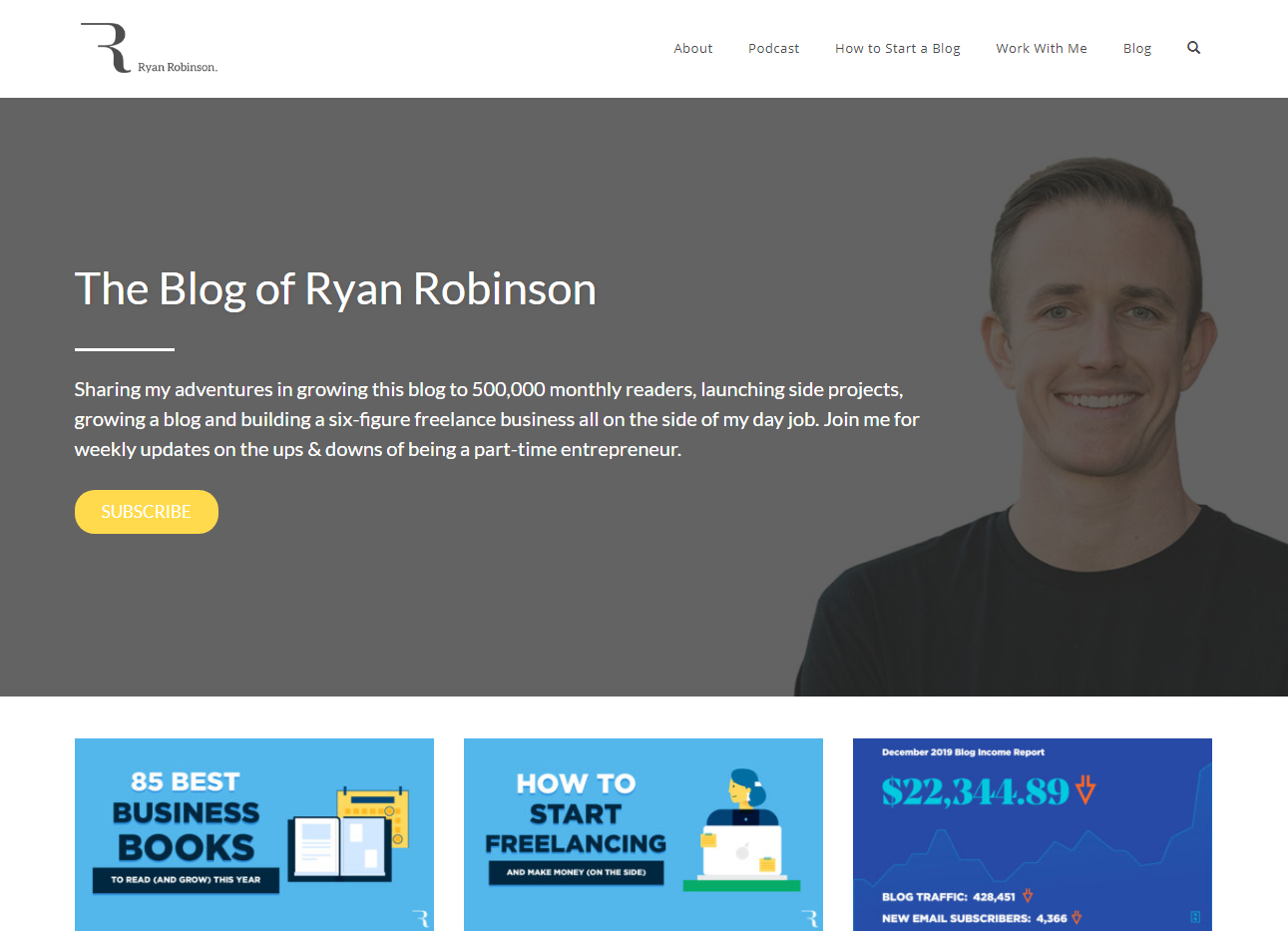 For a more personal look at one entrepreneur's journey, enter Ryan Robinson. He features other entrepreneurs on his Side Hustle podcast, along with guides to making money blogging, and he frequently writes long-form articles with everything you need to know about vital online marketing topics like keyword research and email marketing.
9. Printful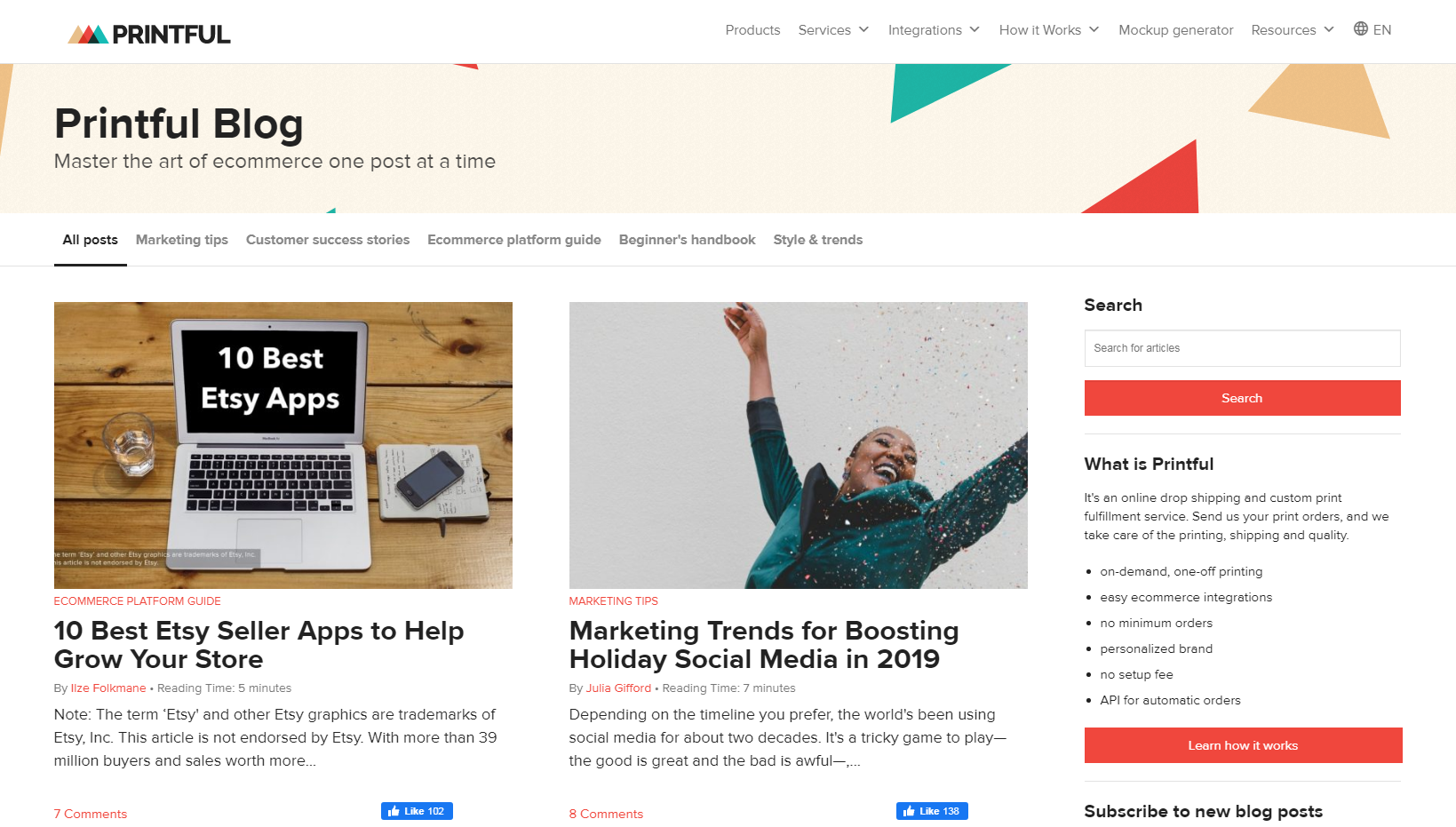 Printful: a custom, on-demand printing and fulfillment service, and excellent blog resource? Believe it or not, Printful has an incredible blog filled with a massive variety of unique content. They feature marketing advice (including a full Instagram hashtag guide), an eCommerce platform guide (SEO, Amazon, Shopify, Etsy), and even style and trend articles ranging from interior design tips to choosing the best heather grey shirt. They're a goldmine of advice for businesses at every stage and in any industry.
10. Red Stag Fulfillment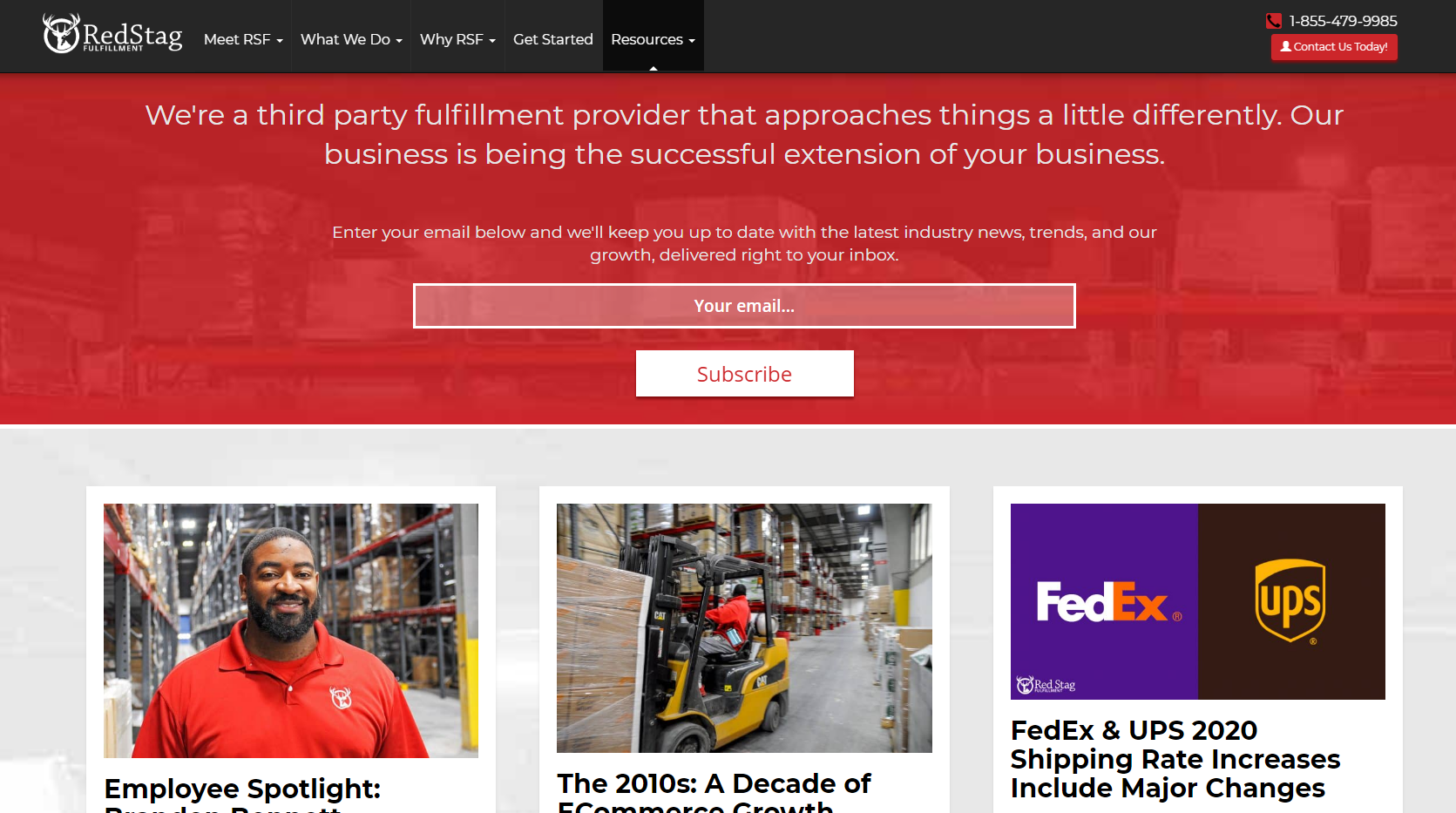 While Red Stag Fulfillment is a third-party logistics company and frequently features 3PL topics, we also provide guides, resources, and infographics on just about anything eCommerce-related. We're big on data-driven tips and practical guides you can apply to your own business.
11. TechCrunch ECommerce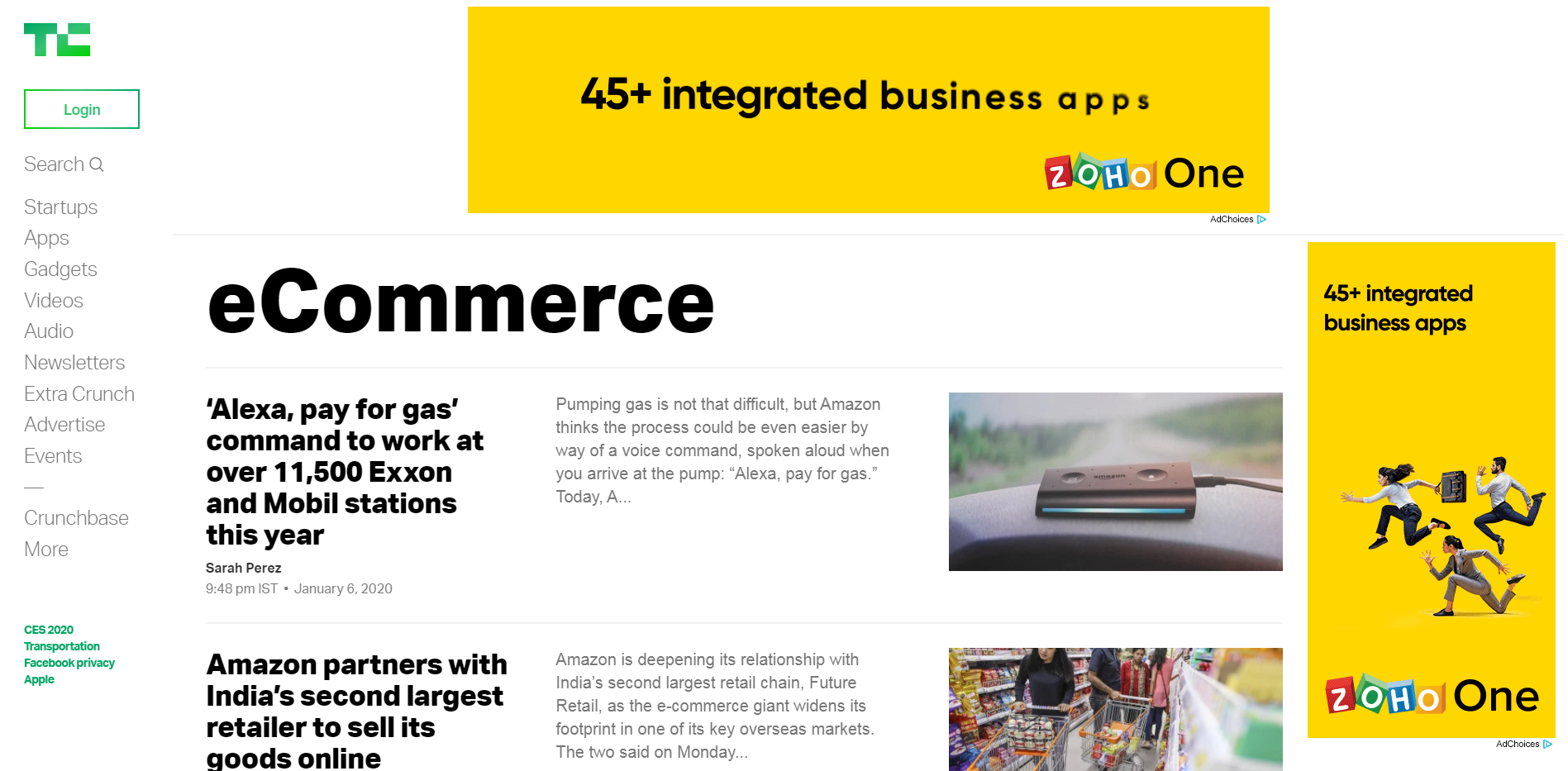 TechCrunch is a little different than many of the other companies on this list, as it is solely a publishing company and not another business with a blog. Its sole job is to publish news, analysis, and articles about technology, and of course, it has an eCommerce section. For the latest tech news and profiles of up-and-coming tech-focused companies, stop by TechCrunch's blog.
12. Multichannel Merchant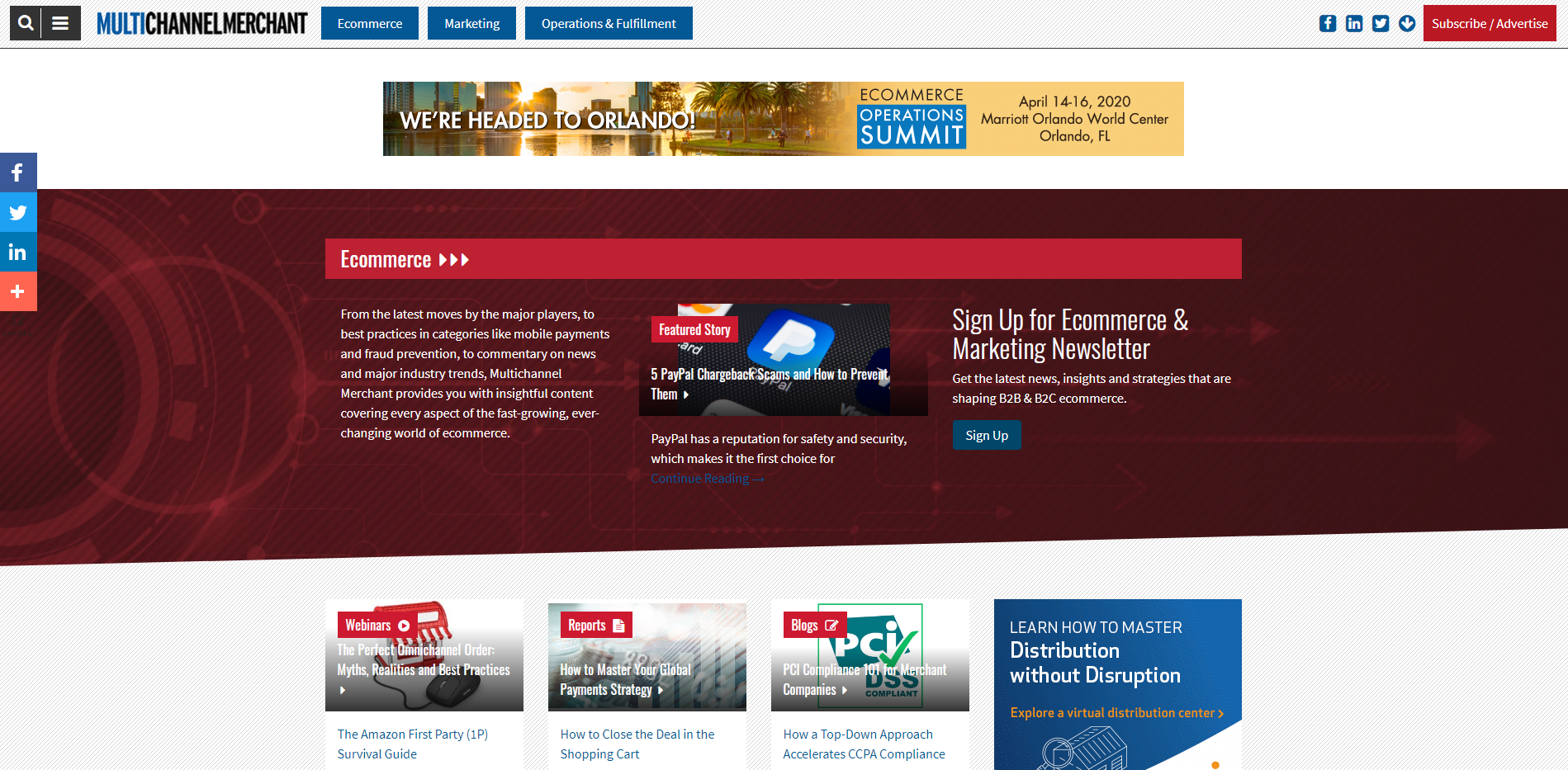 No-nonsense Multichannel Merchant is one of the top eCommerce blogs which offers a wealth of articles in three categories: eCommerce, Marketing, and Operations & Fulfillment. Taking more of a broad view, they publish everything you ever wanted to know in each space, including news, commentary, and guides.
13. Bootstrapping ECommerce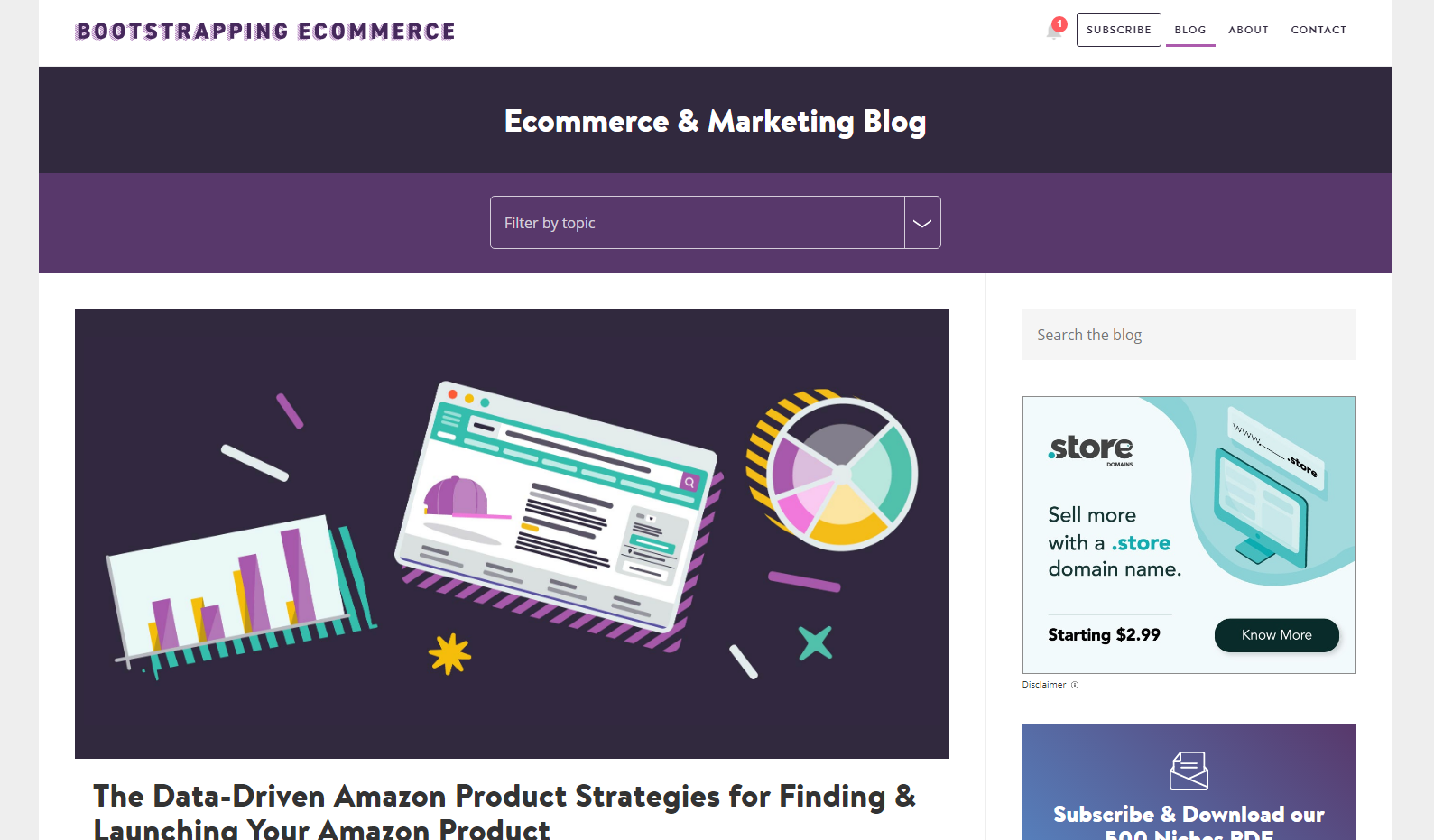 You're on a budget, and you're tired of reading articles advising you to spend thousands of dollars on platforms, software, and advertising. Bootstrapping eCommerce gets it. It gives excellent advice in its blogs, which are all focused on how to get started as an entrepreneur with the smallest investment possible.
Learn From the Best Ecommerce Experts
The most significant favor one can do for your burgeoning eCommerce business is to collect all the information you can from others who have been there and done that and use it to your advantage to do it better than you ever could have dreamed. What blog is your go-to for eCommerce tips and guides? Whom did we leave out? Let us know in the comments.