Introduction
Neurotechnology means the collaboration between human brain and technology. It has been around for more than a half-century now, but in past two decades the technology has really picked up pace. Today, Neurotechnology is making a significant impact on society by improving people's brain health & cognitive abilities. And we have only begun to explore its expanse.
From pharmaceutical drugs to brain scanning, Neurotechnology impacts nearly all industrialized people, directly or indirectly. The technology has numerous applications – be it from drugs for depression, sleep, ADHD, or anti-neurotics to cancer scanning, stroke rehabilitation, and much more.
It also includes technologies that are designed to improve and repair brain function and allow researchers and clinicians to visualize the brain and understand it in a better way. Go through the infographic to know some of the emerging startups in the field of Neurotechnology & their ingenious products below.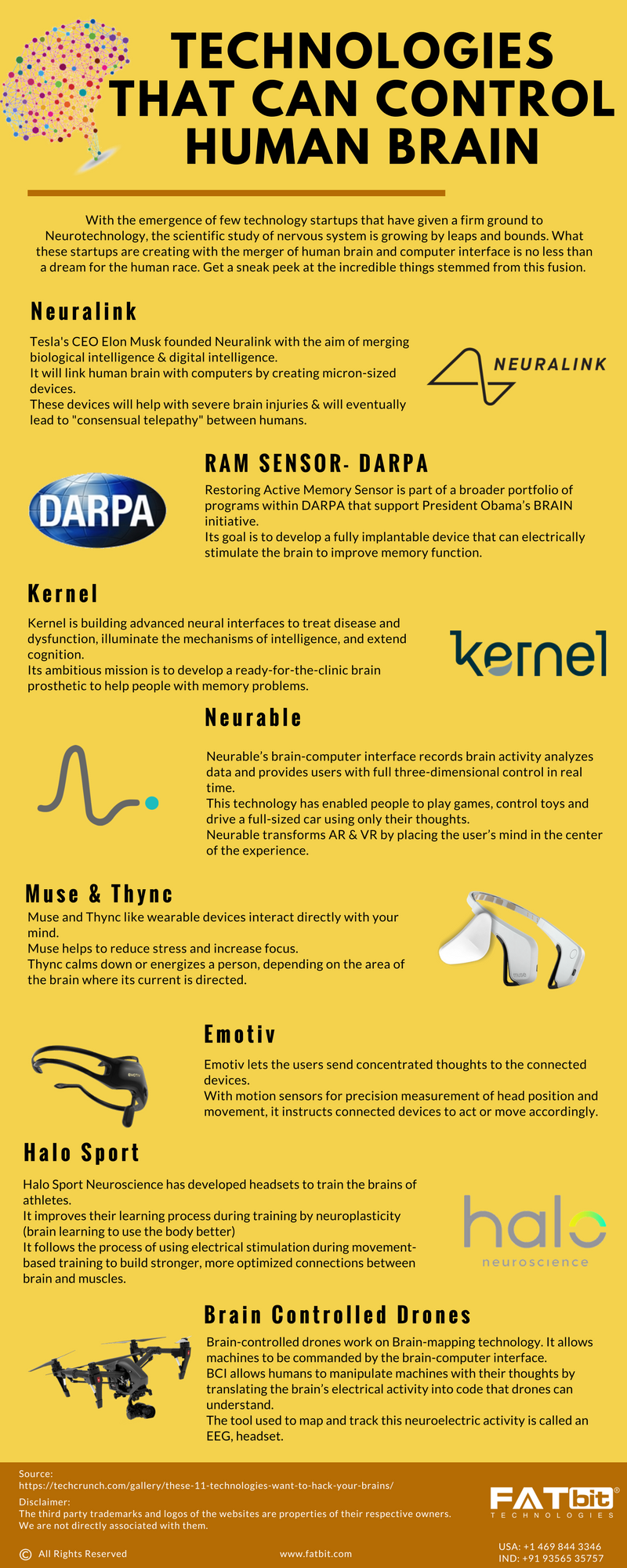 Disclaimer: The Blog has been created with consideration and care. We strive to ensure that all information is as complete, correct, comprehensible, accurate and up-to-date as possible. Despite our continuing efforts, we cannot guarantee that the information made available is complete, correct, accurate or up-to-date. We advise - the readers should not take decisions completely based on the information and views shared by FATbit on its blog, readers should do their own research to further assure themselves before taking any commercial decision. The 3rd party trademarks, logos and screenshots of the websites and mobile applications are property of their respective owners, we are not directly associated with most of them.