Developing Global-Friendly Website is important for a business that caters to a multi-
cultural audience. A global web design attracts attention of different users very easily. It has international advantage too, as everything on a website is made to appeal to people from multiple locations.
So, hiring an expert design company to help you build a global web design is a must for you if your business serves internationally and you are looking forward to attract international sales.
Here are the best ways to develop a global web design:
1. Optimize Content for Multiple Languages
Content transcreation is the base of Internationally Appealing Website as it focuses on not just translation but recreation of the same meaning, intent and context. If you are hosting a multi lingual website then optimize your text to make your website fit for foreign consumers as well. Make sure that the meaning of content does not change when translated to other language and does not convey your message wrongly. To have a global acceptance, you cannot afford to display misunderstood content.
For Xopso.es, FATbit UX optimization team planned the layout such that machine translations do not affect its content flow and readability. The webmaster was advised to check content translation with Google Translator as the original website content is in Spanish.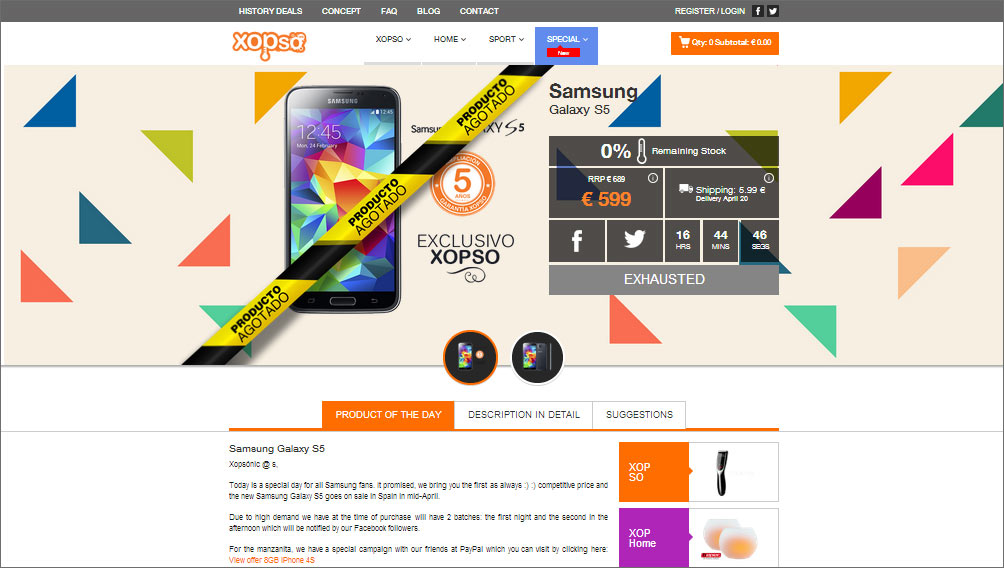 Educational institutes running multi lingual websites should also take care of such details if they are looking for more foreign student applications. Similarly online stores which wish to generate sales need to be greatly concerned about it.
Create a Global Web Design if you want to sell across the world
Consult Experts at FATbit
2. Avoid Rigid Localized Options
Many websites choose the default website domain and language based on dynamic GeoIP tracking. Thus when you access eBay from UK, you are automatically redirected to www.eBay.co.uk with language set to English. However some websites allow all users to access its websites meant for any country and thus does not have rigid local settings. So no matter from which country you browse a website, you are not limited by your current physical location.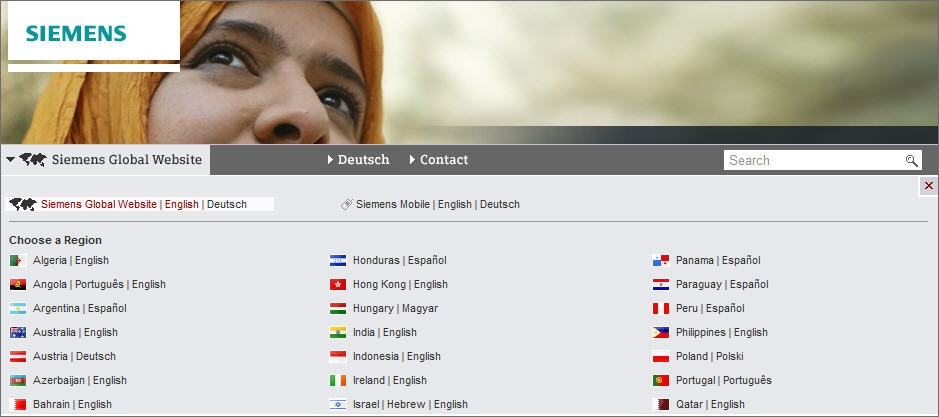 3. Use Less Text in Images
Remember that Google cannot translate text on images when it is translating the language of your website content for an international customer. If you are making use of too much text in images or frequently using images for headings, logo or other information, you may lose some of your potential buyers who do not understand the foreign language. No translator/software running on your multi lingual website can change graphical text; so follow this tip to make your global web design better.
4. Have a Decisive Color Arrangement
The meaning of color is different in different nations; so working on this ground is quite complicated yet crucial. Play with colors smartly to appeal to the masses for a perfect global website design. Take into account your industry and also decide who your target audience is and choose colors accordingly. Having a website design according to a global appeal will save your investment in setup, management and promotion of multiple websites.
Also Read: 101 factors that actually influence website engagement & sales
5. Localized Checkout Process
Amongst other important factors, providing international shopping convenience through your cart leads to better online sales. If you are giving the option of international shipping then:
Inform the buyer beforehand if the product is available for shipping to his local address.
Give your buyer the option to convert payment in his currency too to make your global website user friendly. Choose a suitable API tool for currency conversions.
Allow the user to check the delivery charges and taxes prior to starting the checkout process to avoid abandoned carts.
Provide multiple payment options. People from different locations are comfortable with different payment methods.

A website that wishes to generate sales from a global audience needs much more than good looks
Hire conversion experts
6. Optimize for local searches as well
If you plan to offer same products to all locations at the same price, then you do not need to maintain multiple websites for each country. You can have location targeted sub folders in your website (like www.YourBrand.com/uk for UK). In this case, you need to use the geo location targeting feature in your Google Webmaster account.
If you wish to have separate versions of the same website to provide location specific products and offers, target location based keywords, then you need to use in country top level domains like.uk, .es, etc (ccTLD). Plan all the content, meta description, title, keywords, etc in the local language of the location for best SEO benefits. Consult Global Website SEO experts with past experience in such projects to check all these details if you are not familiar.
7. Check Website Loading Speed for slower connections
Speed is most important in context of international online selling because the loading speed of a webpage is different at different places depending on the internet connectivity. So, to target international audience you must optimize speed and focus on how your content is being served outside.
A good global website uses content delivery network i.e. a group of servers from all over the world. It helps you speed up the site even when the visitors browse it from a foreign location. With CDN, you can allow content to be served in Australia instead of doing it from your web host in Paris.
Cultural dimensions and global web design go hand in hand, so whenever you try to pitch international clients try to develop a website that can serve to diverse tastes. Get your website developed from people who have hands on experience and a diverse portfolio of handling different nations' websites. They can add international value to it and make it global friendly in true sense.
Hire experts who have enough experience in design, development and search engine optimization
Discuss your project with FATbit