It is not difficult for web designers or developers to visualize interfaces in their heads. But it is a skill that clients don't possess. During the initial stage of a website design, one of the essential requirements from designers is to present a mockup to the client, which showcases the initial design plan. Like it is said that no building can be built without a blueprint, the same is true for websites which require low as well as high fidelity wireframe.
The fact of the matter is that showcasing a design in wireframes and prototypes makes it easy for the clients to understand the design vision. Moreover, it also diminishes issues that might arise at the later stage of the development. A good wireframing tool allows you to enhance upon ideas, see the bigger picture and avoid mistakes along the way.
Although most of the designers find it easy to imagine the end result, having a mockup in front of you smoothens the overall process so that you really know what you need to do before even starting to do it.
There are several free online applications you can consider for building your own mockups. Let's take a look at some of the best free wireframing tools available online that can help you streamline the overall website design life cycle.
Mockplus
Mockplus is a powerful and rapid prototyping tool that helps designers – both techies and non-techies alike to create interactive prototypes in a smart and efficient way. It allows UX/UI designers, developers, product managers of any level to visualize their ideas much faster and easier. Mockplus has around 3000 icons and 200 other components, which enable users to create interactions with simple drag-and-drop. It also helps the team to be time-efficient with its collaboration features.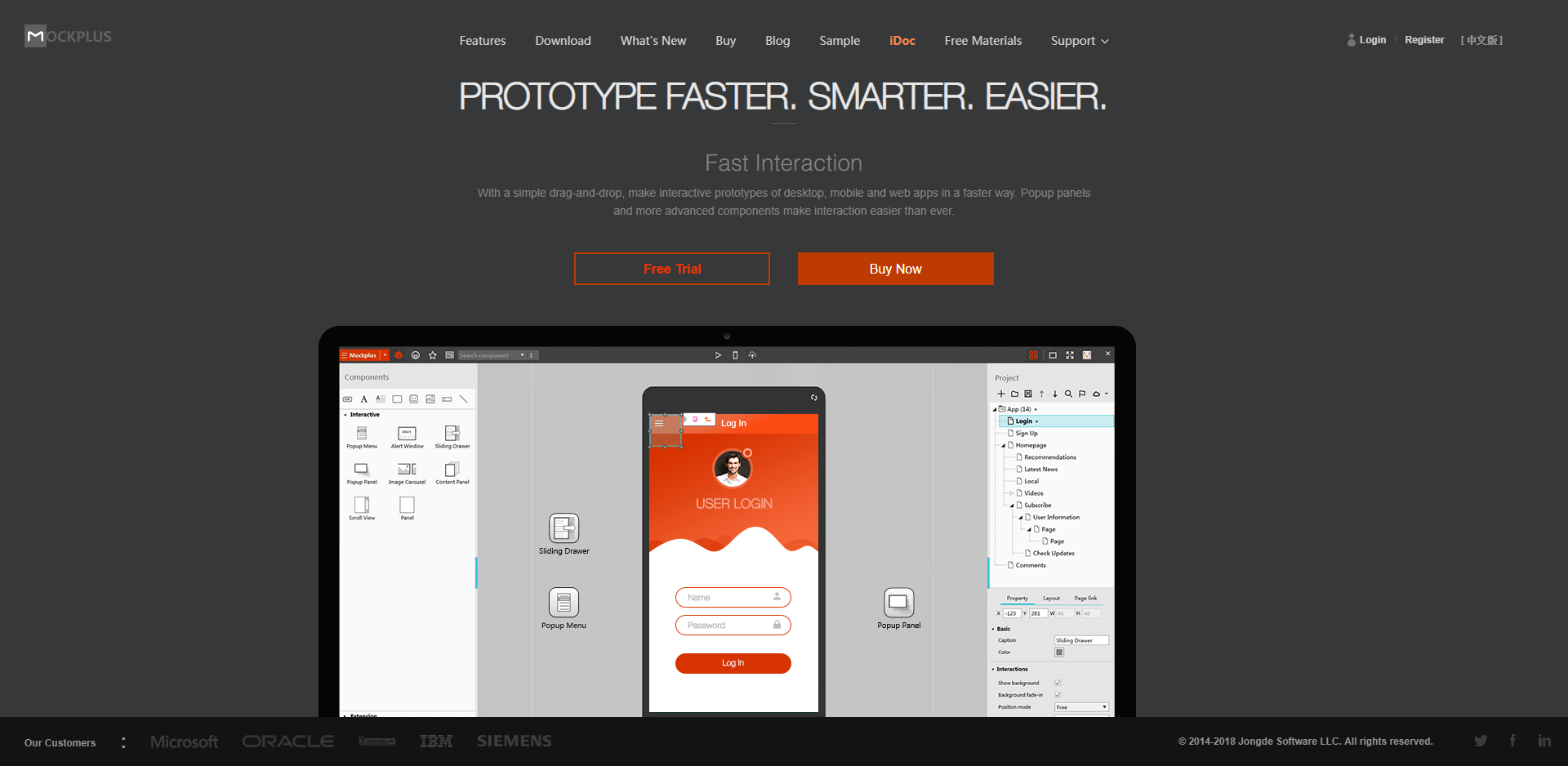 Mockflow
Mockflow is an interactive wireframing tool that lets users create low-fidelity mockups as well as high fidelity prototypes of website development platforms like Drupal and WordPress. Moreover, it also makes it easy to create mockups of mobile application, and software GUI with just a few clicks. The overall interface of Mockflow is highly intuitive and designers have options to choose between web, mobile and theme-based options. One of the best features of Mockflow is its ability to drag and drop elements along with adding pages to map out an entire website.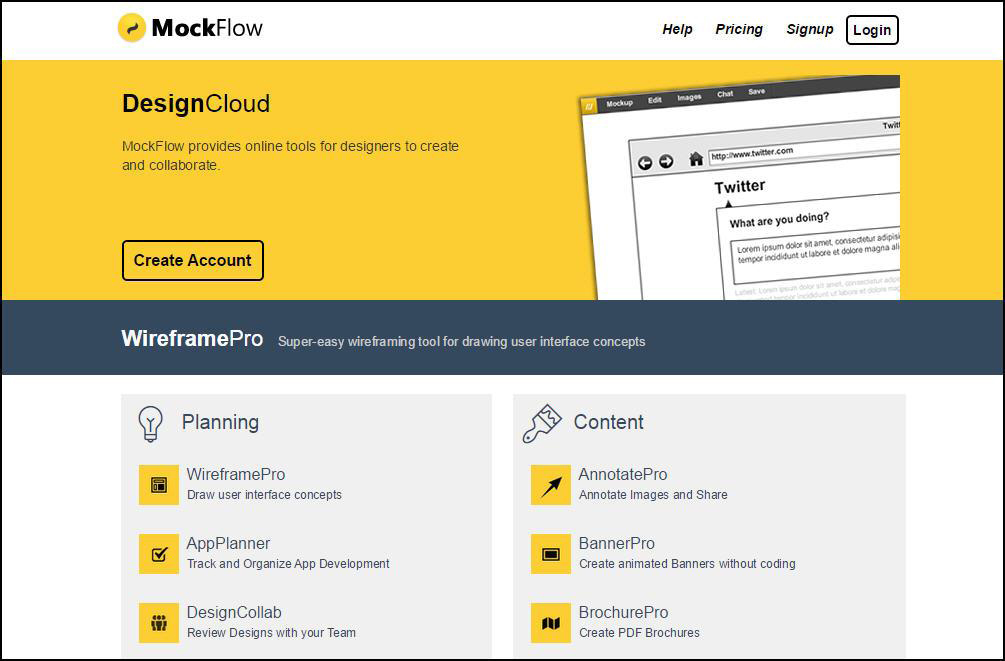 Moqups
It's fast, easy to use, and optimized to make most of the user interface while designing various website elements. The biggest advantage of Moqups is that it does not require a browser plug-in to work. This makes it highly efficient and resource-friendly. The screen and buttons can be linked, making it easy to provide a seamless demonstration to the client. Additionally, designers also have the option to export the mockup as PNG or PDF.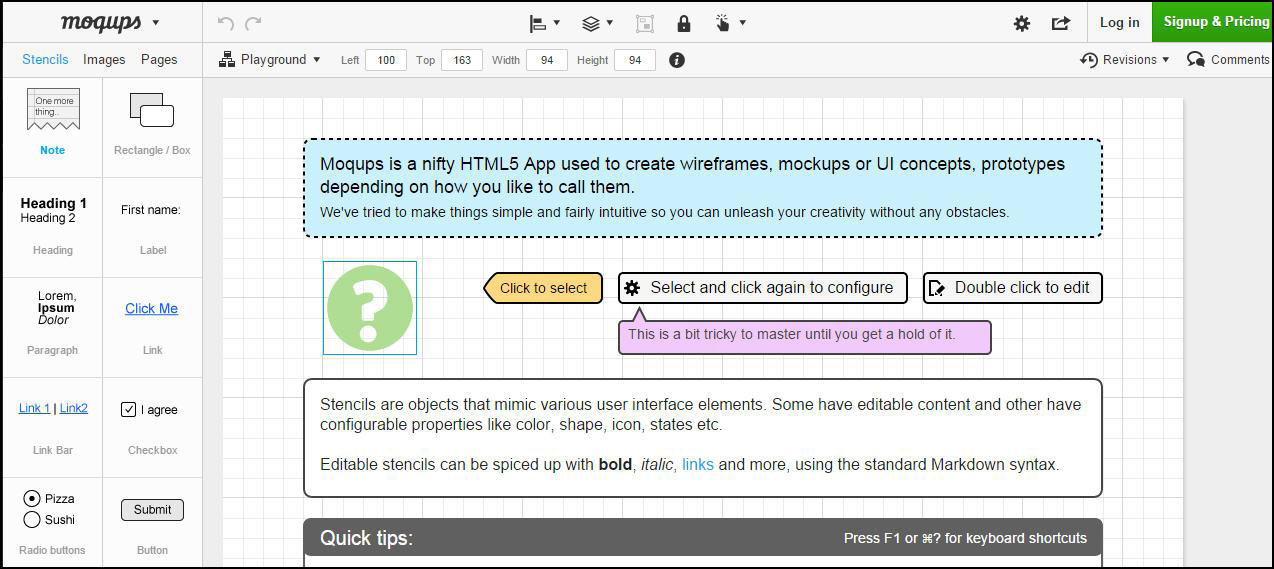 Wireframe.cc
Rather than offering a wide array of styles and features, this online tool emphasizes on basic functionality. Its simplistic design and robust options make it easy to draft a wireframe with just few clicks. It has support for both mobile as well as desktop devices, making it easy to switch between the two. It is very easy to edit any elements on the website from simple rectangular box to text paragraphs.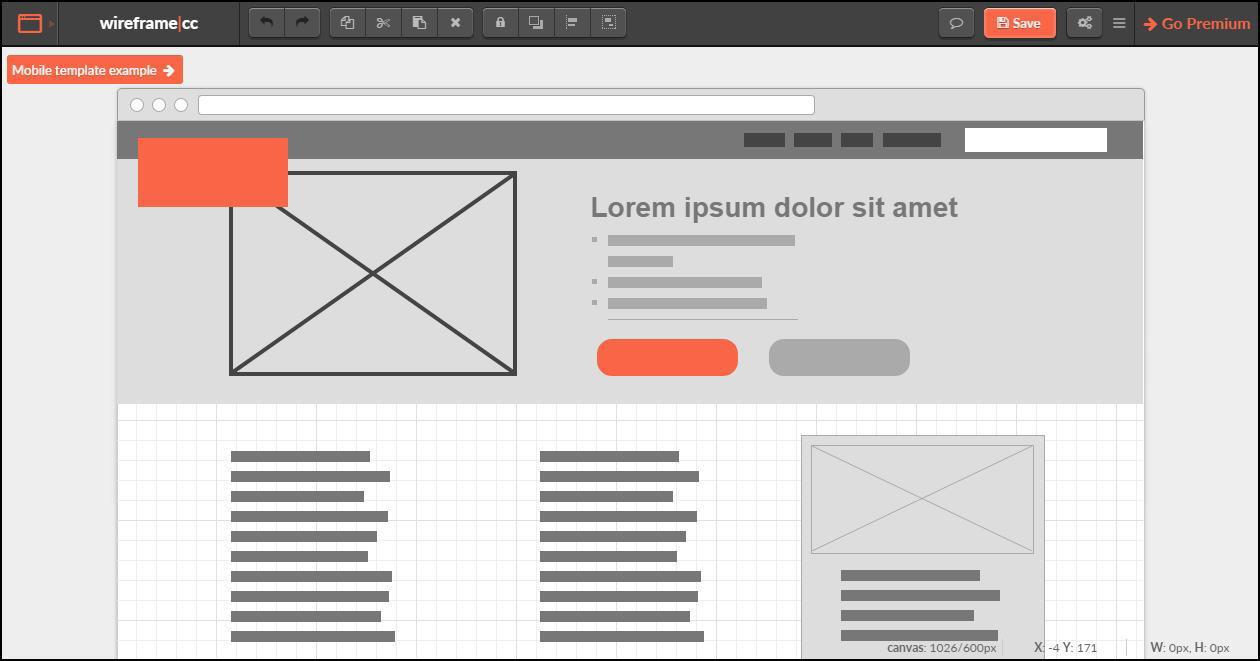 Gomockingbird
Mockingbird has a neat and intuitive interface based on the Cappuccino framework. It focuses on drag and drop functionality making it easier for designers to create, link, preview and share wireframes of any website. Overall, it offers a smart package which does not require third party linking. Clients can also easily access the wireframe in the cloud.
UXpin
UXpin is a well-established name in the web designing industry due to its flawless UI tools that range from FlatUI to semantic UI. There is variety of features available such as ability to import design files directly from Photoshop and Sketch. Designers can also create custom libraries for mobile app development. The online tool makes it easy to drag and drop elements, making it super easy to create a wireframe.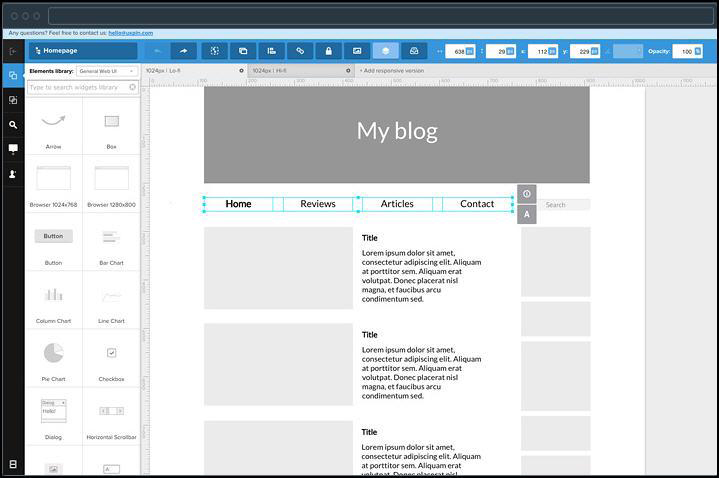 Lumzy
This online tool was basically built keeping designers as well as developers in mind. It has advanced features like ability to contact directly with clients in real time while designing. Designers can add events to controls and also place controls inside other containers to give the clients a better understanding of the website functionality. It is the only mockup tools which have image editor built-in making it easy to adjust images on the fly.
Gliffy
It is an intuitive web-based application that uses drag and drop UI to create process flow diagrams, technical drawings, and website wireframes. There is a complete library of shapes that can be used by designers along with the ability to import custom shapes. The online collaboration features also make it easy for designers to share the wireframes with clients which include tracking the changes.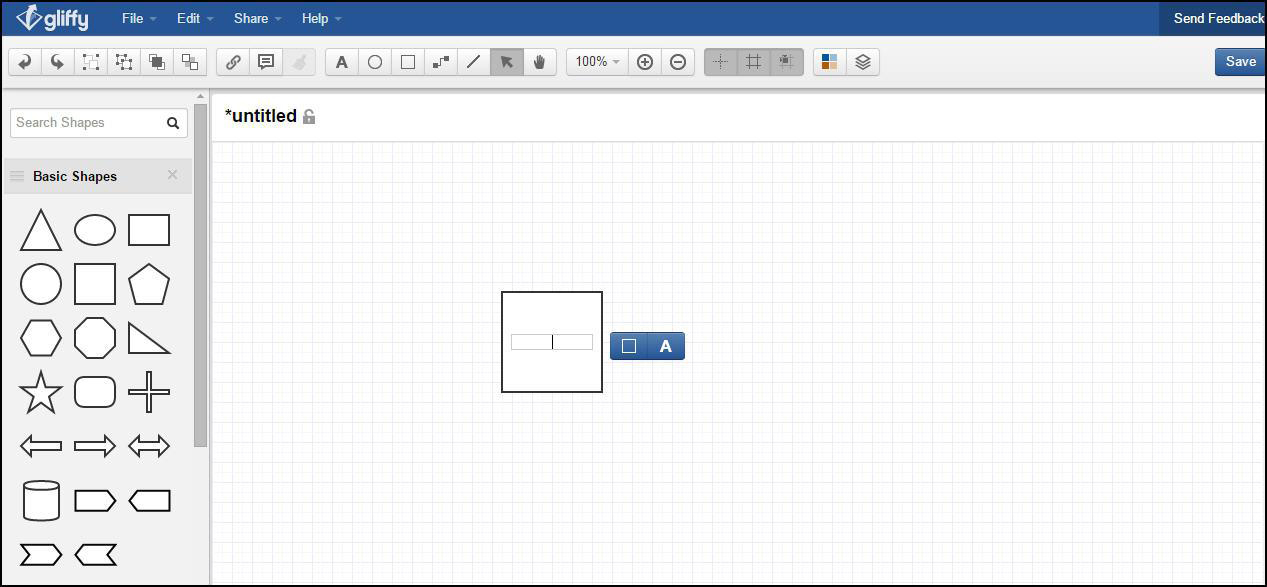 Although these online tools make it easy to create exquisite website wireframes, it is the designers and not the tools that matter in the end. FATbit Technologies has created a name for itself in web design industry for providing effective strategies and solutions. Our design team considers wireframe an essential part of the overall website development life cycle. We always keep the client's goals and design vision in mind while embarking on a project.
If you are unsure about design part of your website, our team will be glad to assist you with the task. Get in touch to consult experienced team of designers before making a financial commitment.