Design/Development Process for Customization Tool with Shirt Sketch (Excluding the option to view the custom shirt with selected Fabric)
Stitch customizer tool is an easy to use cost effective solution developed as per industry standards. Its prime advantage is that for every product you don't have to upload image for each customizable attribute as per the fabric and option selected. It provides a generic view of product with opted customization options. Below is the screenshot to reflect the same.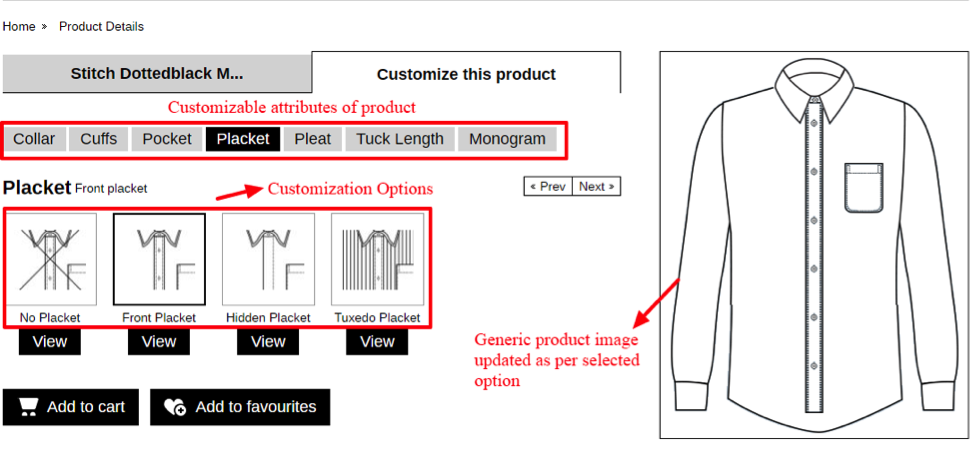 Please find the steps explained below:
Designing the sketch of different customization options, we design the sketch in pieces as listed below

Collars
Plackets
Pocket
Pleat
Tuck Length
Cuffs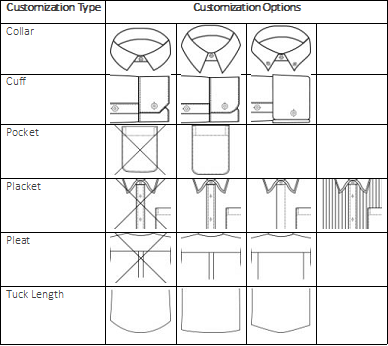 2. After designing the pieces we place them in custom tool.
     3. As per the piece selected, it is reflected in preview image to give an overview to the user